Tag Archives:
Walgreens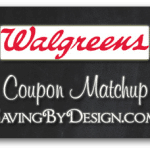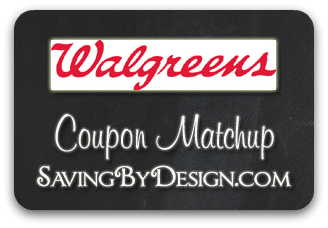 Here are the tops deals this week at Walgreens! For the complete store matchup be sure to visit the Walgreens deals page

For details about all the different ways to save at Walgreens including Register Rewards, store coupons, and more head over to the School of Savings – Walgreens Shopping.
You can see Walgreens' current coupon policy here.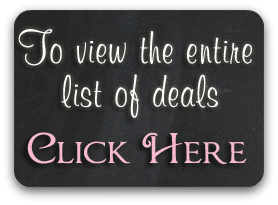 Walgreens Balance Rewards
* Get 50 Points for Every $1 You Spend On Beauty Products Between 1/19/14 – 3/1/14
Winter Beauty Event – Earn 50 Points for Every $1 Spent on Beauty Items
Must Scan Walgreens In-ad Coupon on your First Eligible Purchase; Once activated, offer valid through 3/1/14Offer Includes: Beauty, Skincare, Oral Care, Hair Care or Grooming
Buy 1 Participating Pur-Absorb Product, Get 10,000 Points (=$10.00)
Pur-Absorb Iron Supplement, 28 pk – $10.00
Out-of-Pocket Price:
$10.00
Buy 1; Includes 10,000 Points (=$10.00)
Buy 2 Participating Colgate Products, Get 2000 Points (=$2.00)
Colgate Max Fresh or Clean Toothpaste, 6 oz – $2.50
2/$5 ($2.59 Each)
Out-of-Pocket Price:
$1.50
Buy 2; Use (2) $1/1 Coupons; Includes 2000 Points (=$2.00)
Buy 4 Participating Progresso Soups, Get 1000 Points (=$1.00)
Progresso Soup, 18.5 or 19 oz – $1.25
4/$5 ($1.49 Each)
$0.50/2 Progresso Soup Cans – 1-5-14 SS – Manufacturer – (exp. 03/01/14)

$0.50/2 Progresso Soup, Any Cans – 12-08-13 SS – Manufacturer – (exp. 02/02/14)

$1.00/1 Progresso Soup Can – 1-5-14 SS – Manufacturer – (exp. 03/01/14)

$1.00/4 Progresso Soup Cans – 1-5-14 SS – Manufacturer – (exp. 03/02/14)

$1.00/4 Progresso Soup, Any Cans – 12-08-13 SS – Manufacturer – (exp. 02/02/14)
Out-of-Pocket Price:
$0.25
Buy 4; Use (4) $1/1 Coupons; Includes 1000 Points (=$1.00)
Spend $20 or More on Participating P&G Products, Get 5000 Points (=$5.00)
Pantene Shampoo or Conditioner, 12.6 or 16.9 oz or Select Stylers – $3.49
Out-of-Pocket Price:
$1.74
Buy 6; Use (3) B1G1 Coupons; Includes 5000 Points (=$5.00)
Walgreens Register Rewards
Buy 1 Participating Culturelle Product, Get $10 Register Reward
Culturelle Health & Wellness Probiotic, 30 ct – $10.00
Out-of-Pocket Price:
$10.00
Buy 1; Includes Register Reward Savings
Buy 1 Participating K-Y Product, Get $5.99 Register Reward
K-Y Ultra Gel, 1.5 oz – $5.99
$2.00/1 K-Y Product, Any (Excluding 2 Oz. Jelly) – 12-08-13 RP – Manufacturer – (exp. 02/01/14)
Out-of-Pocket Price:
$3.99
Buy 1; Use $2/1 Coupon; Includes Register Reward Savings
Home Supplies
Dawn Dish Liquid, 9 oz – $0.99
With Walgreens In-ad Coupon; Limit 3
$0.25/1 Dawn Ultra; Excludes Trial or Travel Size; Limit of 4 Like Coupons Per Household Per Day – Coupons.com (Zip Code 03103) – Manufacturer
$0.50/1 Dawn Hand Renewal, Bleach Alternative, or Oxi; Excludes Trial or Travel Size; Limit of 4 Like Coupons Per Household Per Day – Coupons.com (Zip Code 03103) – Manufacturer
$0.25/1 Dawn Dish Soap; Excludes Trial or Travel Size; Limit of 4 Like Coupons Per Household Per Day – PGEveryday.com – Manufacturer
$0.50/1 Dawn Hand Renewal, Power Clean, Bleach Alternative, or Oxi Dish Soap; Excludes Trial or Travel Size; Limit of 4 Like Coupons Per Household Per Day – PGEveryday.com – Manufacturer

$0.20/1 Dawn; Excludes Trial and Travel Size; Limit of 4 Like Coupons Per Household Per Day – 12-29-13 PG – Manufacturer – (exp. 01/31/14)

$0.25/1 Dawn; Excludes Trial and Travel Size; Limit of 4 Like Coupons Per Household Per Day – 12-29-13 PG – Manufacturer – (exp. 01/31/14)

$0.50/1 Dawn Hand Renewal, Power Clean, Bleach Alternative, or Oxi; Excludes Trial and Travel Size; Limit of 4 Like Coupons Per Household Per Day – 12-29-13 PG – Manufacturer – (exp. 01/31/14)

$1.00/2 Dawn Hand Renewal, Power Clean, Bleach Alternative, or Oxi; Excludes Trial and Travel Size; Limit of 4 Like Coupons Per Household Per Day – 12-29-13 PG – Manufacturer – (exp. 01/31/14)
Buy Dawn Hand Renewal, Use $0.50/1 Coupon and Walgreens In-ad Coupon
Personal Care
Wet N Wild Cosmetics – $1.49
Includes: Select varieties; Pictured: Nail polish, Mascara
$1.00/1 Wet N Wild or Fergie Product – 1-26-14 RP – Manufacturer – (exp. 02/07/14)
Pharmacy
Alka-Seltzer Antacid, 24 or 36 ct – $2.99
Pictured: Fruit Chews
$1.00/1 Alka-Seltzer Antacid Product; Excludes Plus Cold Products – 1-26-14 SS – Manufacturer – (exp. 03/31/14)

$1.00/1 Alka-Seltzer Product, Any (Excluding Plus Cold) – 12-15-13 RP – Manufacturer – (exp. 03/01/14)

$3.00/2 Alka-Seltzer Antacid Products; Excludes Plus Cold Products – 1-26-14 SS – Manufacturer – (exp. 02/09/14)
Buy Fruit Chews; Use $2/1 Coupon
Bayer Low Dose Aspirin, 32 or 36 ct – $1.99
$1.00/1 Bayer Aspirin Product, 20 ct or Larger – 1-26-14 SS – Manufacturer – (exp. 03/15/14)

$1.00/1 Bayer Aspirin Product, Any 20 Count Or Larger – 12-15-13 RP – Manufacturer – (exp. 03/01/14)

$1.00/1 Bayer Product, 20 ct or Larger – 1-5-14 SS – Manufacturer – (exp. 02/15/14)

$1.00/2 Bayer Aspirin, 24 – 36 ct (Walgreens Coupon) – Walgreens IVC February 2014 – Store – (exp. 02/22/14)
Buy 2; Use (2) $1/1 Coupons and $1/2 Walgreens IVC