We earn money from clicks or purchases made via product links in this post.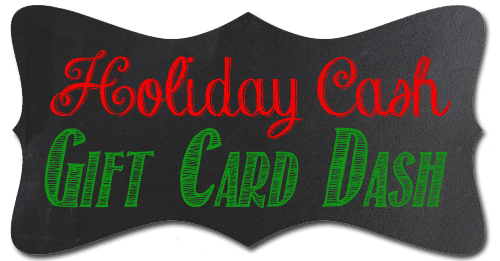 Saving by Design would like to team up with 10 bloggers each week, beginning Friday, November 8, for 7 weeks of gift card giveaways! Each Friday through December 20 there will be a $100 gift card given away to a popular holiday shopping store. The giveaways will be flash giveaways only lasting one day (24 hours), with the gift card being emailed to the winner as soon as they are chosen and confirmed…just in time for their weekend holiday shopping. Since the giveaways will only be one day each, we'll need to get our readers ready and promote the upcoming giveaway BEFORE it begins. The first 10 bloggers to sign up will participate each week. If payment is not received the next in line will get their spot.
Note
Please make sure all of your links and email addresses are correct before sending the form. An email with the code to the entry form and banner will be sent to your email the day before the giveaway begins.
These are independent blogger giveaways. Giveaways are in no way associated with any of the stores for which prize gift cards will be purchased or any social media platform. Purchase of the prizes will be taken from the fees collected.
Sign up for one or many!
Sign up for the weeks you would like to participate by clicking the links below. The form will close once a week is full. Remember to share the upcoming giveaway with your readers so they don't miss it!
Amazon – November 8 –> SEE WINNER!
Michaels – November 15 –> SEE WINNER!

Walmart – November 22 –> SEE WINNER!
Toys R Us – November 29 –> SEE WINNER!
Target – December 6 –> SEE WINNER!
Etsy – December 13 –> SEE WINNER!
Kohl's – December 20 Only 2 spots left!