We earn money from clicks or purchases made via product links in this post.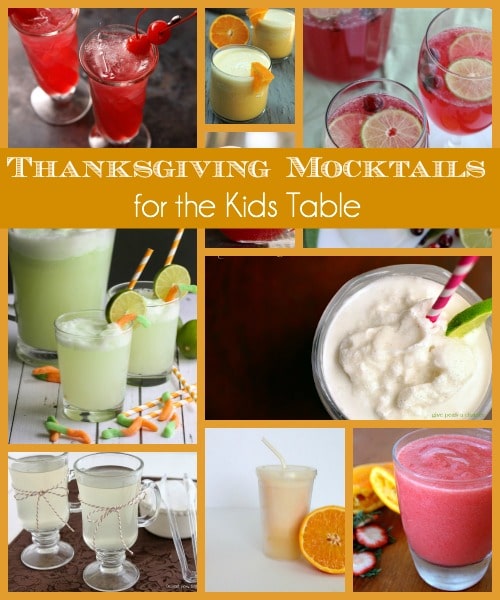 Getting all of the food ready for your big Thanksgiving dinner is always your number one priority, right? But don't forget about all the fun things you can make for the kids to drink too! Check out these fun Thanksgiving mocktails for the kids table that are super yummy and will be sure to make them feel all grown up too! This post contains some affiliate links. Click here to read my full disclosure policy.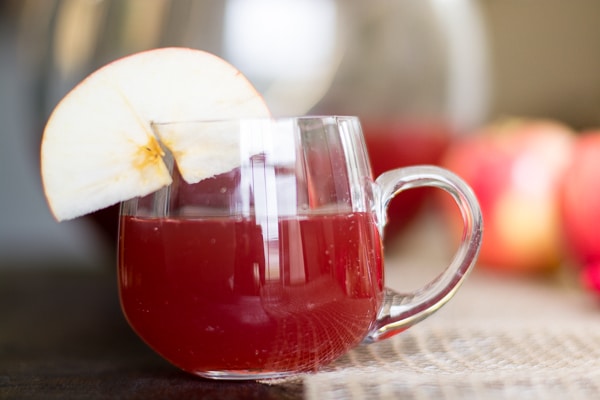 1. This Apple Harvest Punch from BellaTheBlog.com is right up my alley for some Thanksgiving fun! Talk about enjoying a great "mocktail" that sticks right with the theme of the holiday. Apples are a staple in the fall, so there isn't a better drink to get the kids all pumped up for the big day!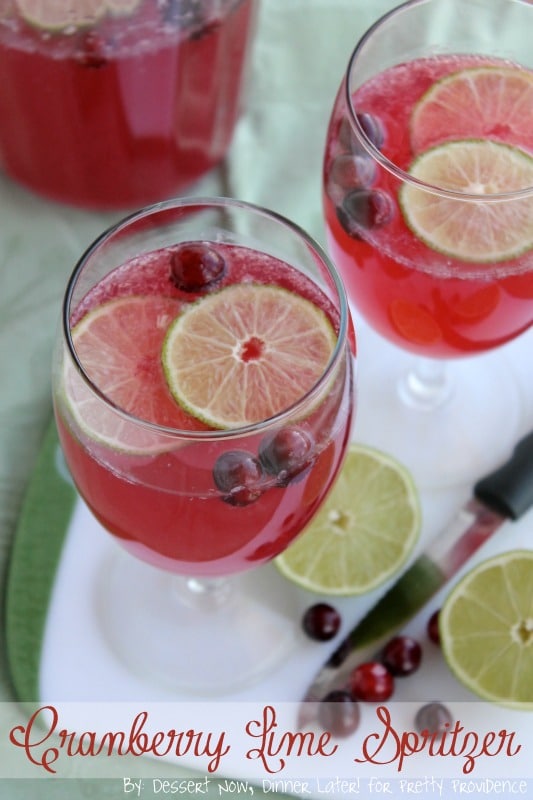 2. Yummy! This pretty Cranberry Lime Spritzer found at PrettyProvidence.com will be a wonderfully refreshing drink that the little ones will enjoy. Have a mom-to-be celebrating Thanksgiving with you this year? Why not whip up this lovely creation and she will feel like she's hanging with the adults!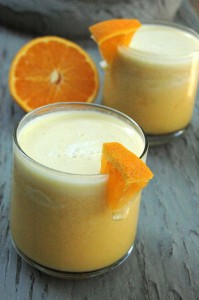 3. Who doesn't love Orange Julius?! This Easy Orange Julius Copycat recipe can be found over at PrettyProvidence.com and will definitely have the kids coming back asking for more. Just make sure they eat that big Thanksgiving dinner first!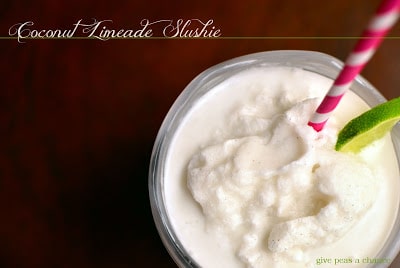 4. Anything that involves the word slushy gets my kids into a tizzy! So when I saw this Coconut Limeade Slushy at PleaseGivePeasAChance.com, I figured it was a pretty safe bet to add to the Thanksgiving list this year! I can't wait to try this one with them because it sounds so delicious. Top it off with a Thanksgiving paper straw for some festive flair 😉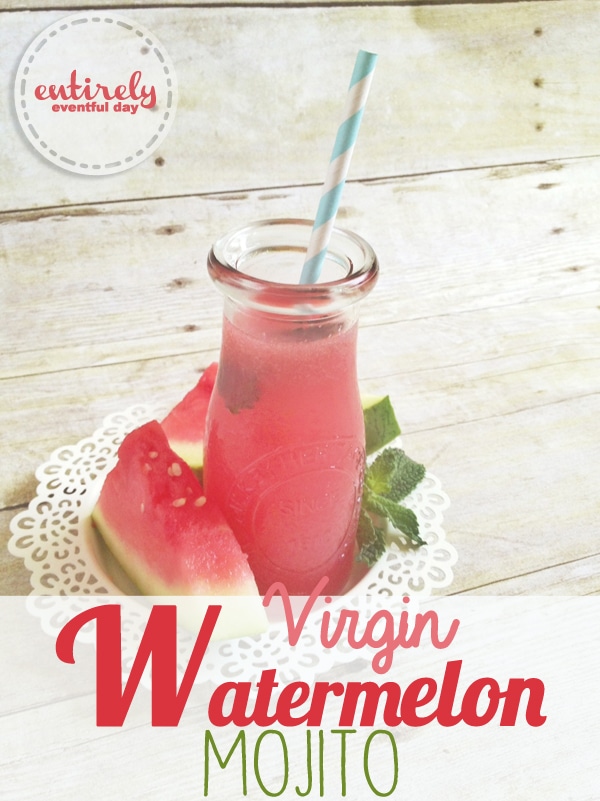 5. Now this Virgin Watermelon Mojito from EntirelyEventfulDay.com is right up my little girl's alley. She LOVES watermelon! This looks like it might work well for a refreshing summer drink, but why not add a little fruit mojito mocktail action to your Thanksgiving dinner?!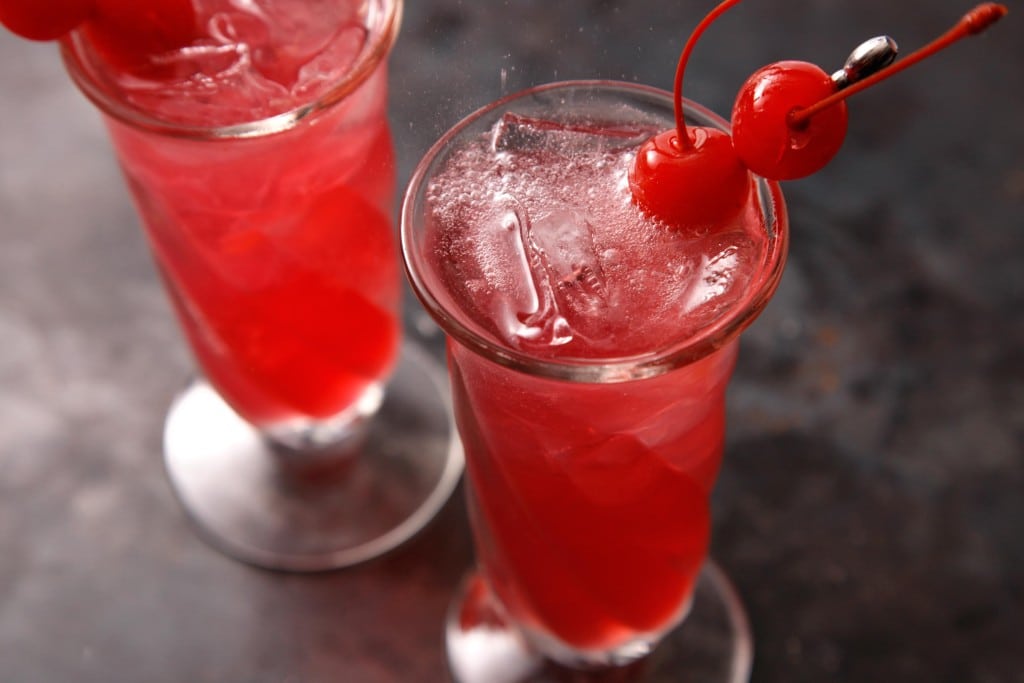 6. Shirley Temples were pretty much a staple when I was a kid. I LOVED them! But with all of the various recipes that are out there today for non-alcoholic drinks for the kids, my children haven't really had the pleasure of experiencing a good old fashioned Shirley Temple yet. So head on over to OverTheBigMoom.com for more of the details on this drink and bring back a piece of your childhood, too!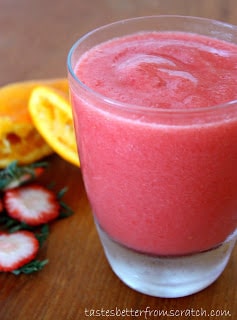 7. A Strawberry Orange Daiquiri?! Yes, please! This non-alcoholic version of the infamous daiquiri will be such a hit at your Thanksgiving feast! Find the recipe over at TastesBetterFromScratch.com and you'll find yourself making more than one batch of this yummy frozen drink!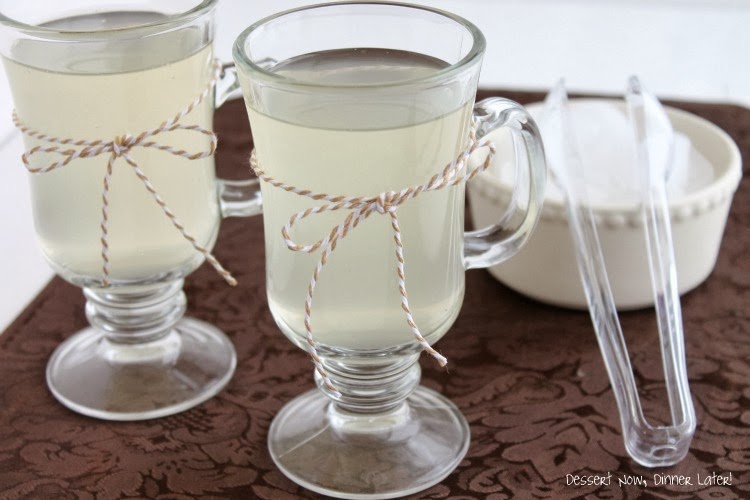 8. This White Grape Sparkler has only two ingredients and will be the easiest thing you'll make for Thanksgiving this year! Grab the recipe from DessertNowDinnerLater.com and whip some up in a flash for the kids to try something new this year. Yay for fast!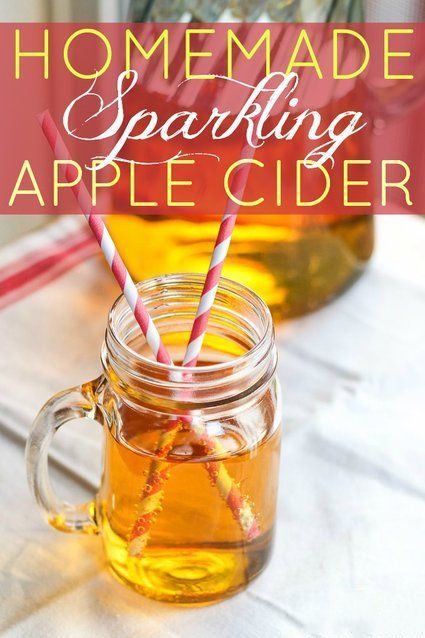 9. There is nothing like some Homemade Sparkling Apple Cider to round out your Thanksgiving dinner! HerbsAndOilRemedies.com has the highlights for this great drink and the kids will think it's a big hit. How could they not when they love apples, right?!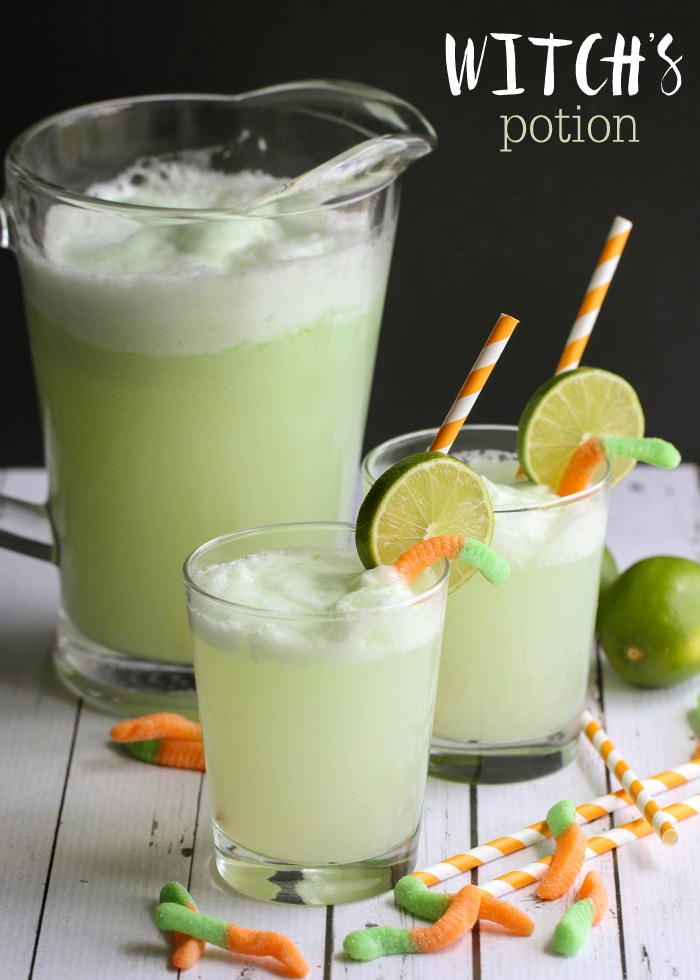 10. This Witch's Potion Drink might be more suited for Halloween, but the color will match for a Thanksgiving celebration, too! And… it includes ice cream, which is always going to be a hit with the kids! Get all of the details over at Lilluna.com!
These great drink recipes for the kids are such a fun way to include them in all of the happenings during your big Thanksgiving celebration. Why should adults get to have all of the fun?! I hope you have a wonderful Thanksgiving with your loved ones and I hope these non-alcoholic drinks will be a big hit with the kiddos!
Here are a few supplies that might come in handy for your mocktails…
Do you have some favorite drink ideas that you get ready for the kids at your Thanksgiving celebration? Comment below and let us know what your creative ideas are! 🙂
Don't miss these other fun Thanksgiving posts for the kiddos!