We earn money from clicks or purchases made via product links in this post.
Keep the kids busy without going broke…these cheap or free summer activities for kids will keep them entertained and their minds active during summer break!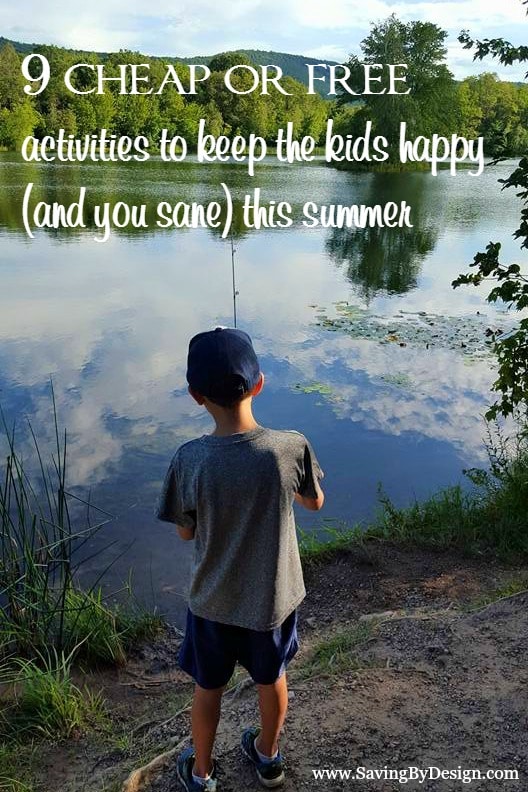 Yikes! School's out for the summer!
If you're like me, now that summer vacation is here you're probably breathing a sigh of relief. It's great to have a little break from the morning rush, but it won't take too long for a new type of chaos to set in, which is why it's so important to have a solid list of summer activities for kids!
"Mom…I'm bored!"
What will you do to keep the kids busy all summer (and yourself sane) without going broke? These things to do with kids in summer will help you out!
9 Cheap or Free Summer Activities for Kids
Luckily there are some fun, cheap or even free summer activities for the kids to keep them entertained and their minds active during summer break. Because you definitely don't want them just vegging out all summer long in front of their electronic device of choice, there are many fun outdoor activities for kids that you can partake in!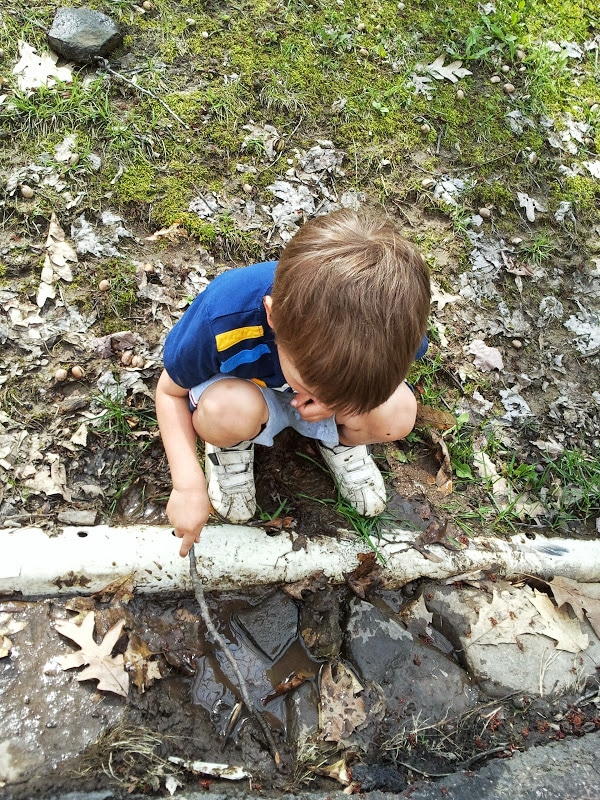 1. Go Camping in Your Yard
Summer doesn't mean you have to spend days away from home. You can enjoy activities for kids at home…right in your backyard!
Camping in your yard is sure to bring a smile to your kids' faces and it's one of my favorite Summer Activities for Kids. Leading up to your evening out be sure to do all the things you would normally do if you were truly camping and who doesn't love a great outdoor activities for kids that you can enjoy as a family?!
Get a fire started, cook some hot dogs and s'mores, tell ghost stories (not too scary if you have little ones, of course), and even set up an outdoor treasure hunt. Don't forget to catch lightning bugs too! Check out these fun and easy camping recipes that the kids will be sure to love!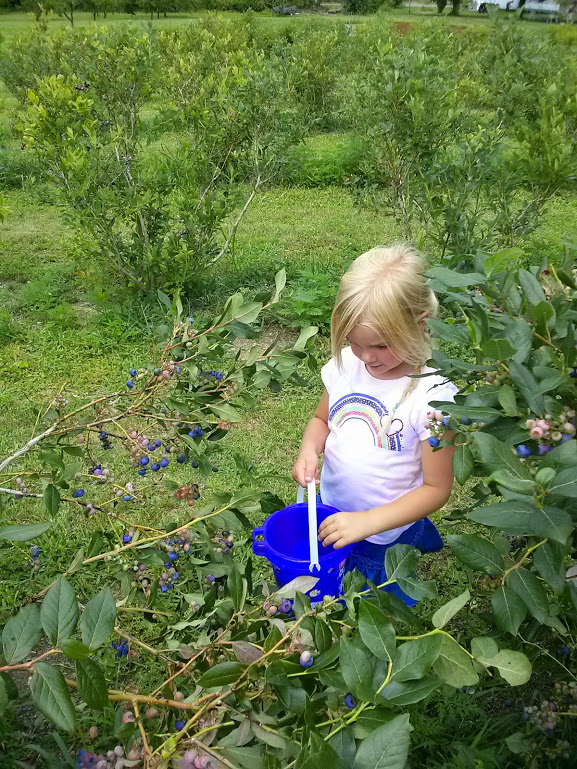 2. Pick Your Own Strawberries, Blueberries, and More
If you'd like to get away for a bit, check out a local farm and pick some in-season produce such as strawberries or blueberries. Not only are you saving money from what you'd pay at the store (I paid $14 for over 13 pounds of strawberries!), but you are also teaching your kids just where their yummy food comes from.
And the picking doesn't stop at berries…there are also lots of other "pick your own" crops such as pears, apples, peas, beans, and of course pumpkins in the fall. What fun outdoor activities for kids!
You can find a local pick your own farm near you at PickYourOwn.org. There you'll also find easy freezing, canning, and drying instructions along with how to make jam, apple butter, applesauce, spaghetti sauce, salsa, pickles, ketchup and more for activities for kids at home. This is a great way to spend time with your children and they are going to love these summer activities for kids!
I've put together a free Summer Activities Checklist + Calendar to help you plan your summer fun! Get it here.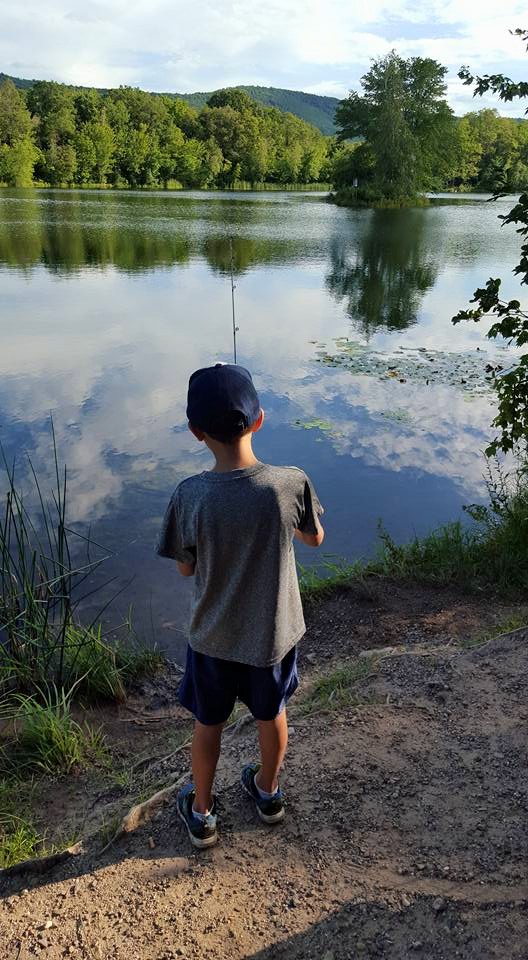 3. Visit a State Park
State parks are a huge hit in our family for hiking, fishing, and swimming. What are more quintessential summer activities for kids than these?!
We usually visit a park close to us weekly during the summer for the kids to swim in the lake and play in the sand along the beach. Pack up some snacks and a picnic for lunch and you're all set to make a day out of it for fun outside activities for kids. How fun!
You can find a state park near you and the activities available here. Before you know it, you'll have a great list of things to do with kids in summer right in your own backyard!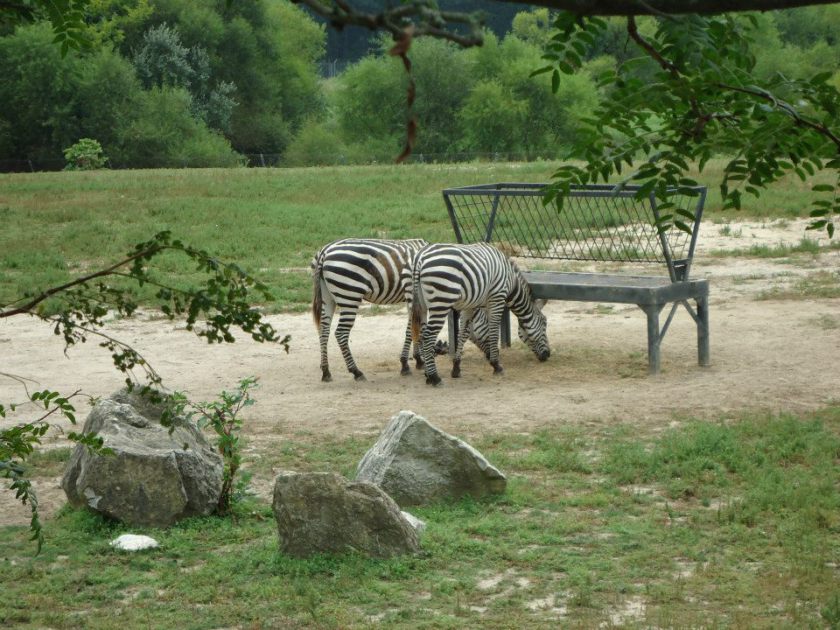 4. Take a Trip to the Zoo
Lions, and tigers, and bears…oh my! What kids don't love to visit the zoo?
Visiting the zoo is a great day trip to get everyone out and about and learning! Most zoos have admission rates around $10 and some states even have zoos that are free to the public.
Many zoos also offer fun extras such as playgrounds and even train and carousel rides for a small fee. A day at these places can be spent easily, and afterwards it's always fun to grab some ice cream on the way home.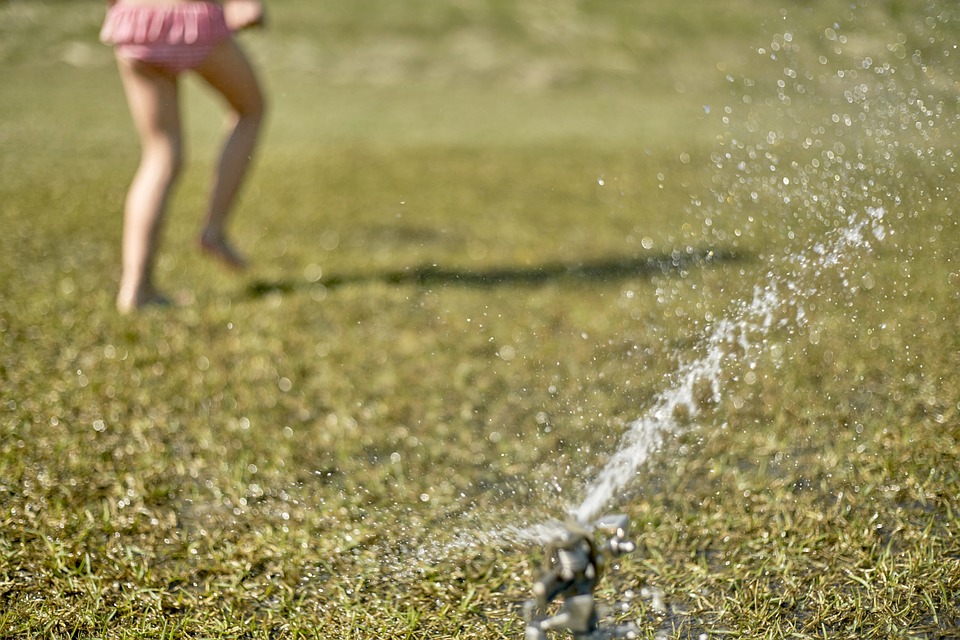 5. Play an Outdoor Game
Obviously the majority of your time will want to be spent outside in the wonderfully warm weather, so think of some fun activities to do while soaking up some rays that will definitely be summer activities for kids that they will love!
Go back in time and play some old school outdoor games like Hide-and-seek, Tag, How Many Steps Before the Queen, and Kick the Can. Your kids will love some good old-fashioned fun with these great outside activities for kids!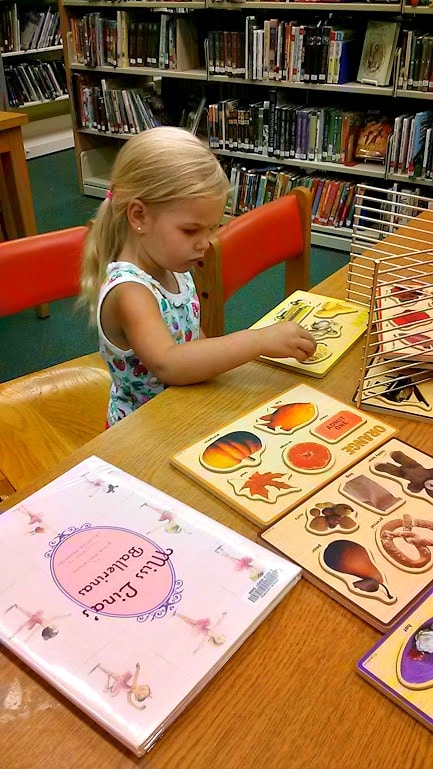 6. Head to Your Local Library
If you have kids in school they probably have a summer reading list. Take a break from the summer heat and head to the library! Maybe grab a book about bird watching and see what feathery friends stop by your house each day.
Most local libraries will have some sort of children's reading program, too. These are great ways to inspire the love of reading in your kids and even meet some new friends.
You can find your nearest library and the programs they offer here.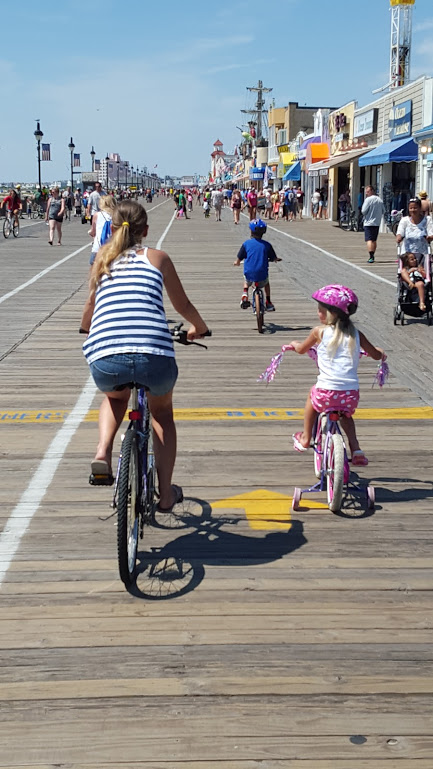 7. Go for a Bike Ride
I remember when I was young being so excited to go for a family bike ride. We would wait for my dad to get home from work and wish, hope, and pray that he would take us for a bike ride after dinner. It seemed then like we were trekking across the valley, but now I realize our trips were only a few blocks from our house. These are always a hit for summer activities for kids!
So hop on your bikes and head out on an excursion! You'll enjoy some family time together while getting in shape. If it's up to them, I'm sure your kids will turn these outside activities for kids into a daily routine.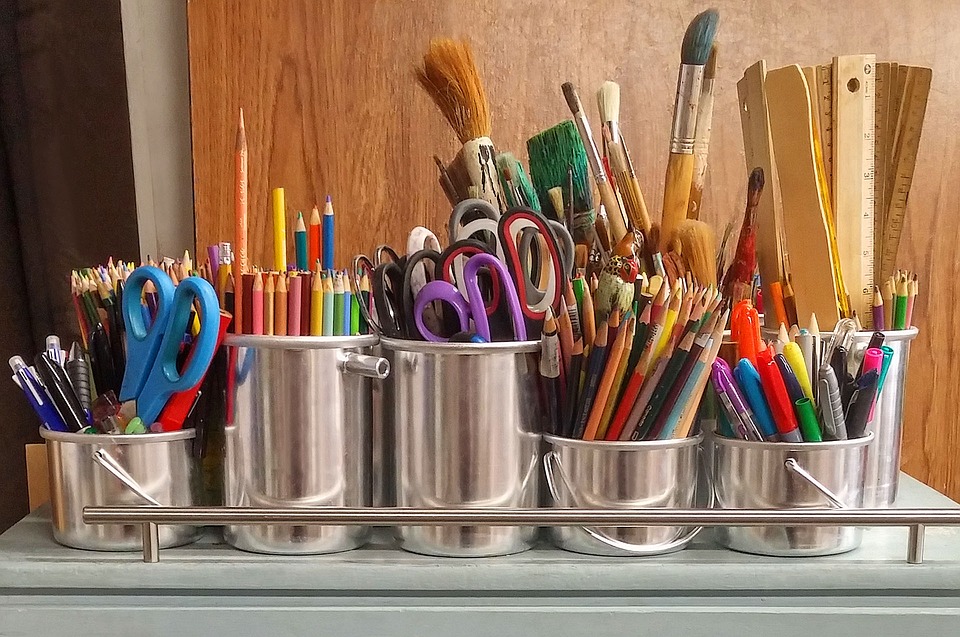 8. Check out a Kid's Program at Your Favorite Store
Did you know that quite a few retailers offer fun programs just for your kiddos? Michaels, Lowe's, Home Depot, and Barnes and Noble all have special events available over the summer.
At Michaels you'll find Camp Creativity – a 7-week summer craft program for kids ages 3 and up. Sessions are $5 each and are held on Mondays, Wednesdays, and Fridays through the end of July.
Home Depot has FREE Kids Workshops featuring DIY projects just for the munchkins on a monthly basis.
You can also head to Barnes & Noble Storytime for free stories and fun-filled activities.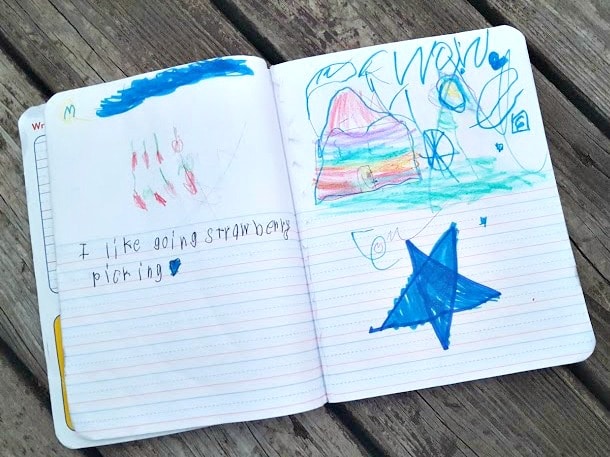 9. Create a Keepsake of Your Summer Fun
Whatever you end up doing during your summer days, be sure to remember it all by keeping a summer scrapbook or journal. How much fun will it be to always remember the special summer activities for kids that your family did during the break from school?! Take a little time each day to create a page documenting the fun activities you did for the day. Maybe a weekly session will work better with your schedule. Your kids will love this special craft time and you'll love having a keepsake detailing your fun summer days with them. Activities for kids at home can be just as fun as time spent outdoors and away from the house!
Trust me, I know it can be a struggle to make sure things are planned and everyone isn't getting bored after those first few weeks school is out. To make your summer planning easier, be sure to grab this free summer calendar and checklist with over 30 cheap or free summer activities.
You can never have enough cheap or free summer activities, so make sure you take a peek at these ideas, as well!
Here's to a great few months with tons of summer activities for kids that the whole family will love!
Get your FREE Summer Activity Checklist & Calendar
Join the community for information about all kinds of activities to do with the kids, fun for the holidays and special occasions, family vacations, and much more!

Subscribe to get a free Summer Activity Checklist & Calendar!