We earn money from clicks or purchases made via product links in this post.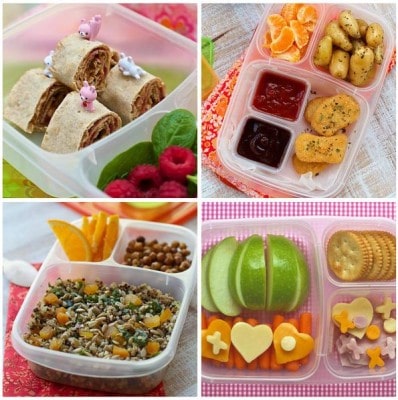 "What the heck is a bento box?" I was just asking myself as I browsed Pinterest for fun back-to-school lunches for my son. He's starting Kindergarten next week so this will be my first attempt at packing lunches. In preschool he would either get a hot lunch or would be home in time for lunch so no packing was necessary. Anywho, lol, as I was searching I kept seeing 'bento lunch" and "bento box" and had no idea what that was. Check out my back-to-school pins to see what I found 😉
So I headed to Google to what exactly a "bento box" was. Was it a brand or just style of container? Here's what I found on Wikipedia…
"Bento is a single-portion takeout or home-packed meal common in Japanese cuisine. A traditional bento holds rice, fish or meat, with pickled or cooked vegetables, usually in a box-shaped container. Containers range from disposable mass produced to hand crafted lacquerware…"
Ahh…my pins all made sense now. So a style of container it is! I guess I was just familiar with improperly calling all types of plastic containers "Tupperware" whether they were made by that company and were divided or not.

So after unintentionally seeing the many "bento" ideas there were, I thought this would be a great way to prepare healthy lunches for my little guy that were fun and unique so he didn't get bored. Yes, I am trying to be the Mom that all kids want packing their lunches! Haha!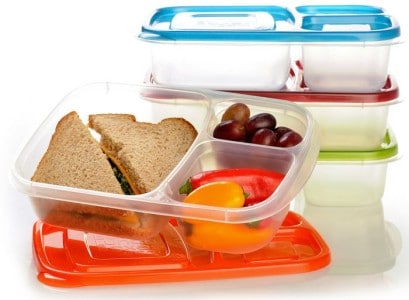 Well if you know me, first comes the idea, then comes the deal! For my bento lunches I'll be using these 3-compartment Bento lunch box containers from EasyLunchboxes.com. They're only $13.95 for a set of 4, come in classic or bright colors, and have no BPA, PVC, or phthalates.
So as I mentioned, I came across some great lunch ideas on Pinterest! Here's a few for you to try out with your fancy new bento lunch containers…
You can find all those fun bento lunch accessories in my Amazon Store 😉
So what is your plan for school lunches this year? Are you a bento box Mom?