We earn money from clicks or purchases made via product links in this post.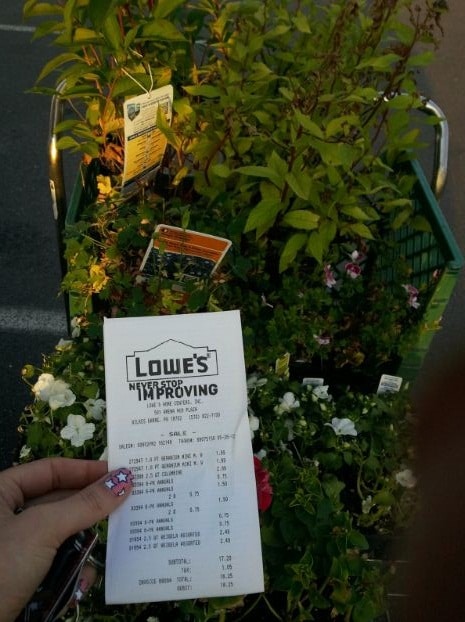 It seems as though yesterday was National Gardening Day…well while I may be a day late with my post, you won't be a dollar short with this tip!
Last year when I was getting my plants for the yard at Lowe's I stumbled upon a clearance rack of plants.  Some were even marked 75% off!  I couldn't believe it.  They were exactly the type of flowers I was going to purchase for $2/6-pack and were on this wonderful rack for only $0.50/6-pack.  So what makes them clearance?  Well they're not as "pretty" as the full-price plants.  Some have flowers missing and others are smaller than normal, but with a little TLC they grow up to be just as nice as the others.  I mean we still have the entire season for them to become "pretty" 😉
This year, now that I knew what a great deal I could grab, I was sure to look for the clearance rack at Lowe's.  It was loaded!  There were perrenials, annuals, shrubs, decorative grass, hanging planters…everything!  It wasn't 75% off, but hey, 50% off is still a good deal in my book!  And they even had the impatiens I needed for my shady front yard!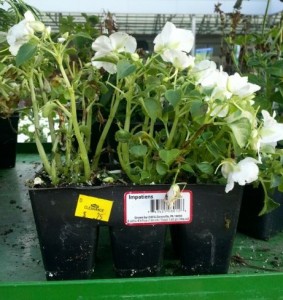 I ended up getting…
6 – 6pk Impatiens
1 – 6pk Petunias
2 – Perrenial Shrubs
1 – Perrenial Flower
2 – Martha Washington Geraniums
All for only $18.25! 🙂