We earn money from clicks or purchases made via product links in this post.
When shopping online, cash back adds a discount that you can't get in stores…until now that is! Now you can earn cash back when shopping in stores too!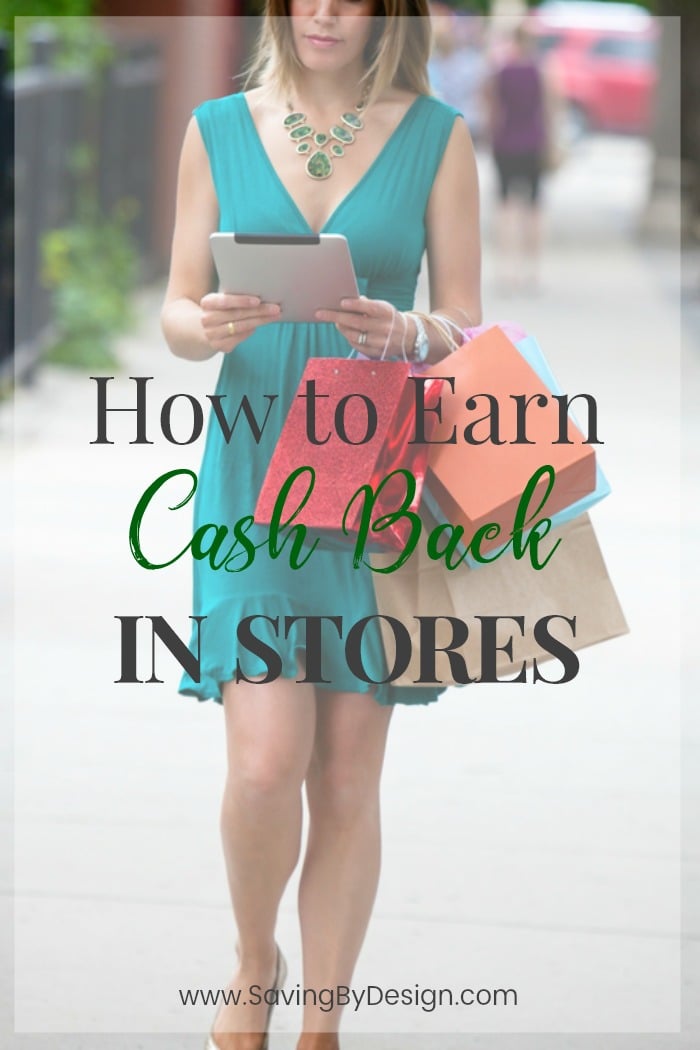 Do you do most of your holiday shopping in-store or online?
I'm mostly an online deal nabber, especially with three young kiddos at home! Other than the obvious benefit of convenience, another awesome perk of online shopping is cash back on your purchases.
Coupons are usually pretty similar whether shopping in-store or online, but cash back adds another discount that you just can't get in stores…until now that is!
That's right! Now you can earn cash back when shopping in stores too!
While there are currently only a limited number of stores participating in in-store cash back, I'm so excited that this is even an option now. A few of the stores you can now get cash back at while shopping in-store include Old Navy, Express, Eddie Bauer, Banana Republic, Dick's Sporting Goods, Macy's, Gap, and Bed Bath and Beyond. Not too shabby, huh? And I'm sure there are many more to come!
How does online and in-store cash back work?
Online Cash Back
So how does it work? Well it's really very easy…You create an Ebates account for free and then instead of going directly to the store's website to do your shopping, you find the store on Ebates and click their link to get to the store. Stores offer various percentages of cash back and occasionally there's even double cash back or triple cash back. There are over 2,000 stores to choose from when shopping online!
In-Store Cash Back
Since there are no links to click through when going to a store to shop, you earn cash back when shopping in stores a little differently. To take advantage of that you just go to your Ebates account and add a debit or credit card. Then you just browse the offers available and link them to your card. When you shop with that card at the store the offer will be triggered and your cash back will be waiting for you in your Ebates account.

When do you get paid?
Your cash back will be deposited in your Ebates account for both, online or in-store purchases. Once your balance reaches $5.01 you'll be sent a "Big Fat Check" in the mail to deposit in your checking account (Yes! You get REAL cash back!). Checks are sent every quarter. If you would rather have money deposited in your PayPal account instead, you can do that too.
Yes, you can still use coupons and promo codes to add to your savings and if you are a new member you'll even get a free $10 bonus once you make your first $25 purchase. Sign up for your FREE Ebates account here.
So this year as you're getting ready for your holiday shopping, don't forget that you can now earn cash back when shopping in stores. Before you even think about spending money, log in to your Ebates account to add the offers you need to make the most of your holiday budget 🙂