We earn money from clicks or purchases made via product links in this post.
For a limited time, get over $35 of natural household products for free with the Fresh Start Kit when you make a $20 purchase!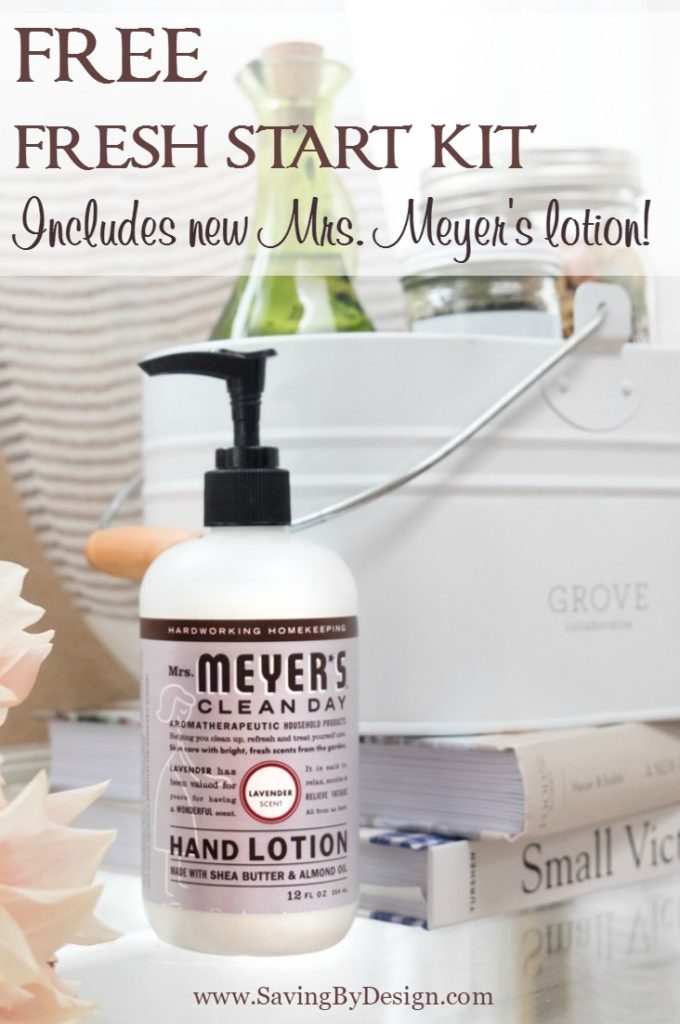 As you probably know, the new year is the perfect time for a fresh start! It's a great time to work on cleaning up the clutter, start a savings plan, and make healthier choices.
Introducing more natural products in our household is something I've been working on for a while, but it's taken some time as I finish off old products and purchase new greener ones. If you've ever bought a brand new cleaner only to realize you have a half-used bottle hanging out in the back of your cabinet, you know what I mean!
Get a Free Fresh Start Kit from Grove Collaborative!
Fortunately, I'm happy to share a brand new customer offer from Grove that will help you work towards all three of those resolutions easily. With the Fresh Start Kit you'll get over $35 of natural household products for free when you make a $20 purchase! And with Grove's affordable pricing, that $20 can get you a great start on your new natural arsenal! You'll be saving money, choosing healthier products, and be motivated to take on cleaning with a smile since the Mrs. Meyer's products you'll be getting work and smell AH-MAZING!!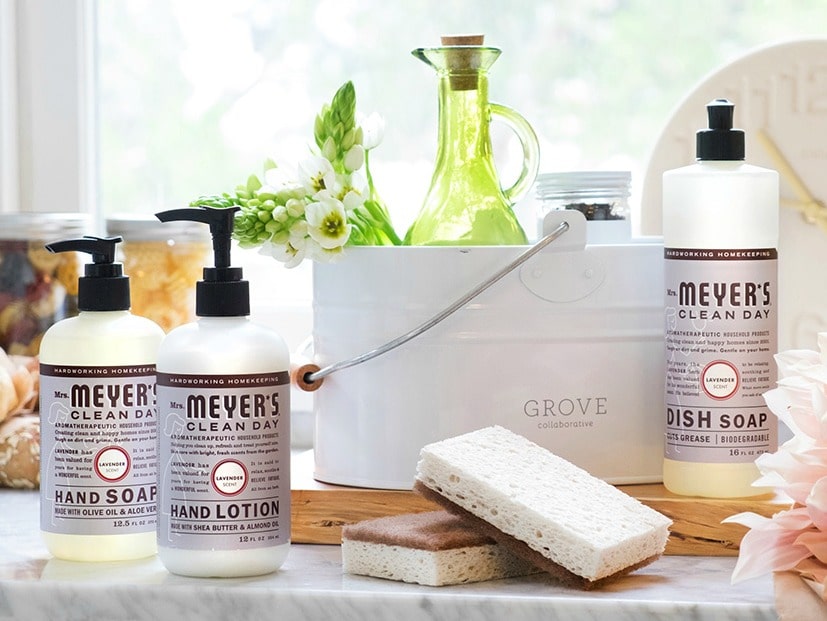 Right now, when you sign up for Grove and place your first order of $20 you'll get this Fresh Start offer for free…
New customer offer…
Free Mrs. Meyer's hand soap

Free Mrs. Meyer's dish soap

Free Mrs. Meyer's lotion

Free Grove Collaborative Enamel Cleaning Caddy

Free Grove Collaborative Walnut Scrubber Sponges

Free shipping
Existing customer offer…
If you're already a Grove customer, you'll get a free Mrs. Meyer's hand soap with your next order when you use my link here 😉
Choose your favorite scent — honeysuckle, lemon verbena, or lavender — when you check out. These brand new lotions are only available at Grove, so don't miss out on your chance to try them! The offer ends January 17 and supplies are limited.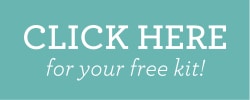 I was thrilled to see that the super cute enamel caddy came with a Mrs. Meyer's dish soap, hand soap, and the brand new hand lotion too. Mrs. Meyer's soaps were some of the first natural products I switched to, and they've been a sink-side staple ever since. Actually, last year I gave our moms a set of Mrs. Meyer's products for Mother's Day and they've been hooked ever since!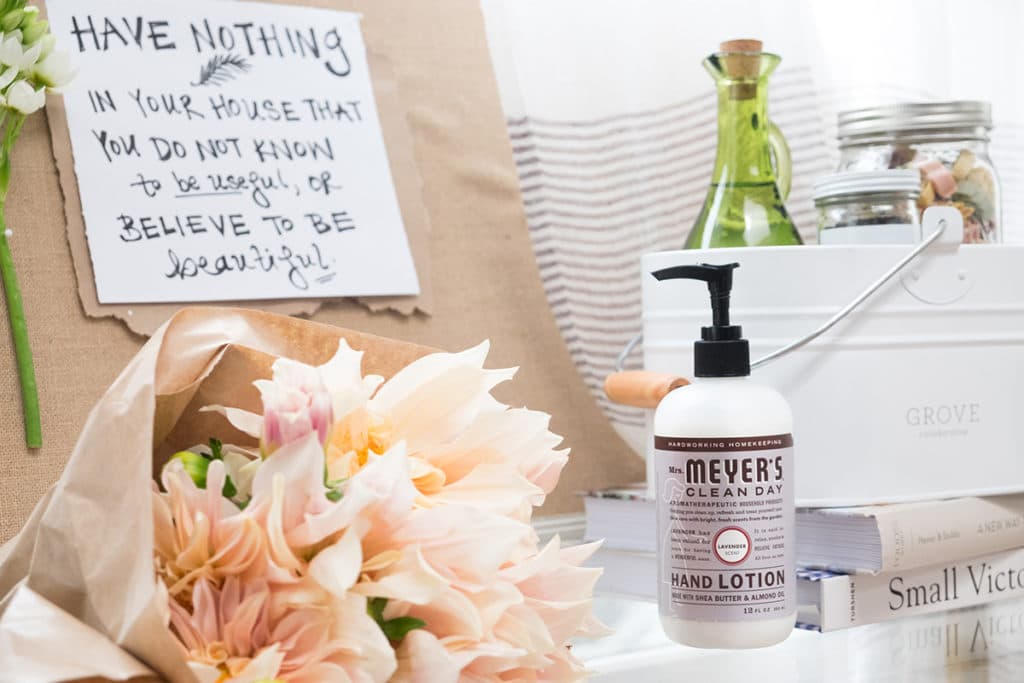 I always wanted a matching lotion for my Mrs. Meyer's hand soap, and now they just released it! The lotion is wonderfully rich and smells amazing — perfect for post-dishwashing hand care 😉
I've been a customer of Grove Collaborative for over a year now and I've been so impressed with the quality of their products, the fabulous customer service, and how easy the whole process is. Grove makes creating a greener, more organized (and beautiful!) home effortless and affordable.
Here's how it works…
Sign up for Grove Collaborative here. You will receive the Fresh Start Kit for free when you sign up!

Just answer 4 quick questions about your home that Grove will then use to customize your first basket — this takes under 30 seconds!

Once you've answered the questions, you can finalize your basket of products to suit your household needs by adding or removing items.

To receive this offer, your order needs to be a minimum of $20. Choose the combination of products and scents you love and receive in your first box.

You made it! Click Finish & Pay and place your order.
Once you have submitted your Grove order, you'll be signed up for the free 60 day VIP trial. For 60 days, you'll save even more with free shipping, free gifts, price matching, exclusive sales and personal service. (I decided to keep the VIP membership after my trial ended, and I can say it's well worth it! It has paid for itself in free shipping alone.)
This sounds great, but what am I signing up for?
Once you sign up, Grove will ask you a few questions about your home and recommend products you'll love from brands like Seventh Generation, Method, and Mrs. Meyer's (don't miss their house brand too!). They deliver everything you need right to your doorstep, on your schedule so you never run out. Removing or adding products, changing scents, or postponing an entire order can be done in a matter of seconds also.
There is no obligation to buy anything you don't want. After your first order of $20, you will receive a text or an email as a reminder when it is time to check your cart each month. Grove is a monthly delivery service, but you get to decide what products you receive, if any. It's totally up to you. You will never be sent something you didn't order and you can cancel at ANYTIME…but I really think you are going to love Grove as much as I do! 🙂