We earn money from clicks or purchases made via product links in this post.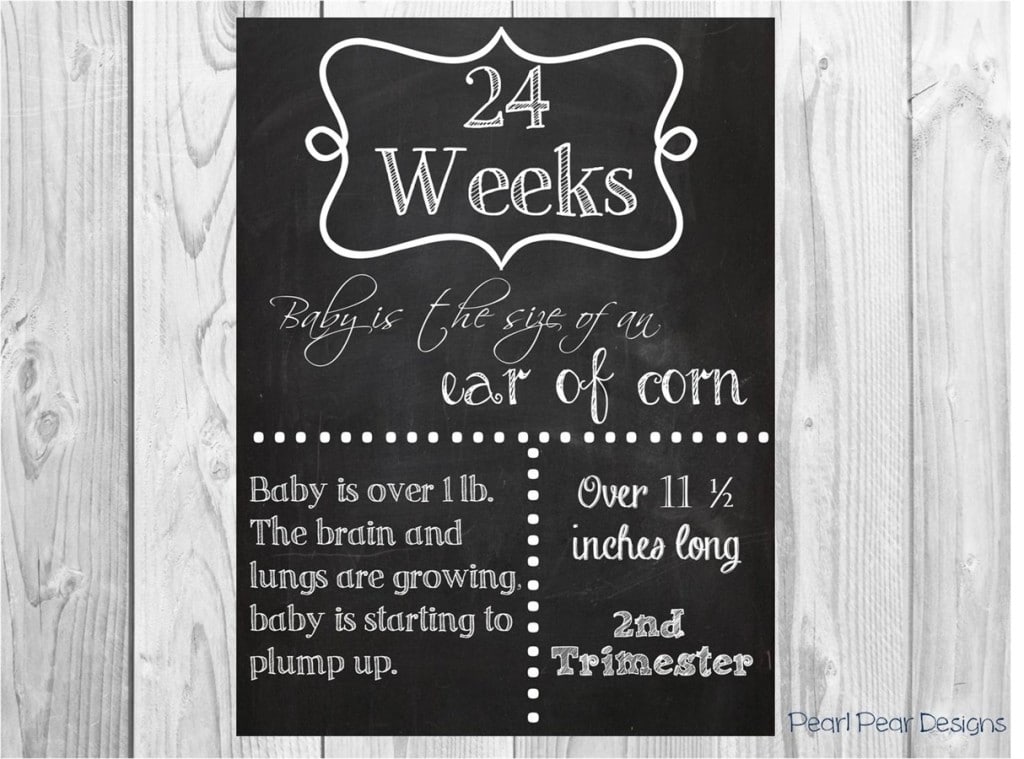 All of the rage right now are chalkboard signs for just about any occasion that you can think of! And one of the most popular trends is to document pregnancies with chalkboard signs.
So why not document the growth of your own little peanut with these chalkboard printable files? These files are perfect for showing weekly baby growth during the first through third Trimesters and include 16 weeks of highlights! Grab up these Jane Chalkboard Pregnancy Weekly Files for $9.99!
Weeks included = 8, 10, 12, 14, 16, 18, 20, 22, 24, 26, 28, 30, 32, 34, 36, 38 which comes up to about $0.60 a file! They have great growth statistics and everything you could want in order to show off that growing tummy and what is going on with your little munchkin!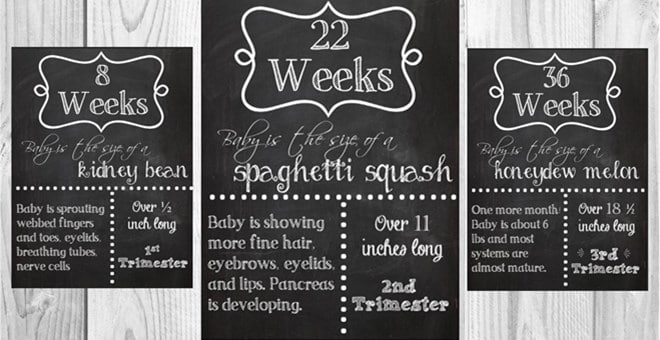 Print or use the digital files to send updates to family and grandparents, take pictures with the printed file to document your pregnancy, or put on the fridge or a Facebook picture. For best printing results, print the files on white paper.
And look forward to grabbing them up right away, since they will not be shipped. They will be emailed right to you after this great deal ends!
What a super fun item to use during your pregnancy, or grab this up for a friend or family member!
<< Shop the great deals at Jane! >>
I found another great site featuring daily boutique deals! Jane has so many trendy and adorable deals on clothes, accessories, home decor, and much more! 😀