We earn money from clicks or purchases made via product links in this post.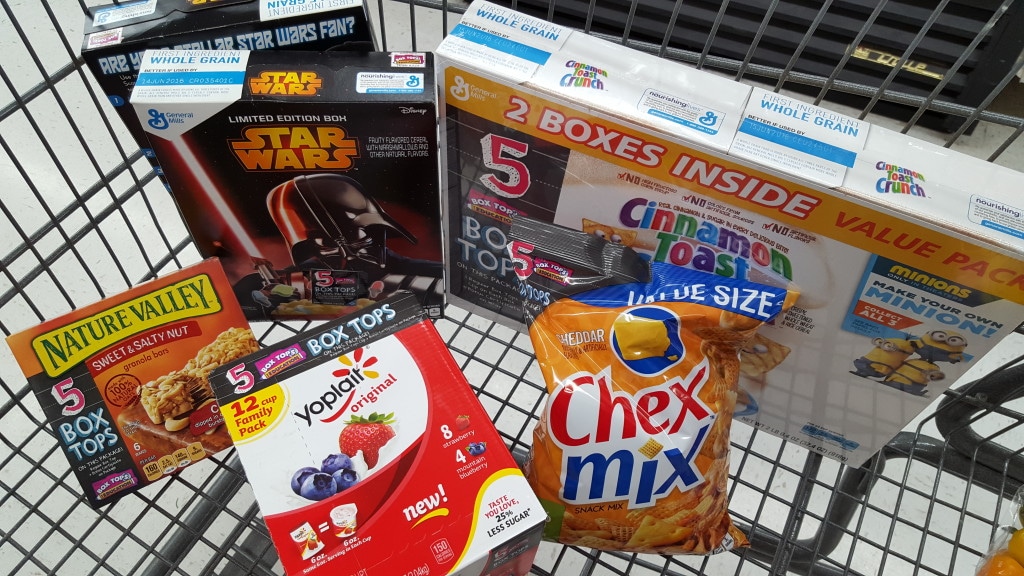 If your kids attend one of the 80,000+ schools that participate in Box Tops for Education, chances are you know exactly how valuable they are. For simply shopping, clipping, and sending them in, each participating school can raise up to a maximum of $20,000 per year!
Each Box Top is worth 10 cents and there are even opportunities to earn extra Box Tops. For example, right now at Walmart only, you can find a Bonus Box Tops offer on select General Mills® products. On products with this bonus offer you'll find 5 Box Tops!
So how do we get the word out about just how awesome the Box Tops for Education program is to those who aren't familiar with it? Well I thought it would be a great idea to get my kids out in the community to spread the word. I know in our development there are many older couples who no longer have kids in school and probably have no idea just what exactly a Box Top is.
Here's what I came up with…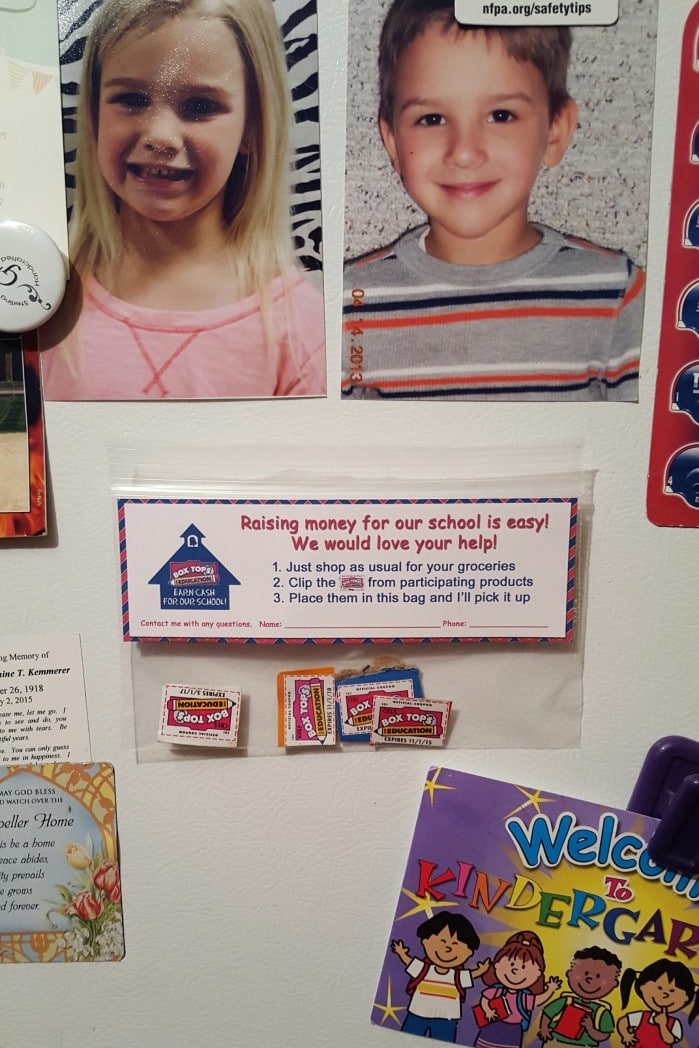 It's simple really. I just took a plastic snack size baggie and added a fun printable. I also added a magnet to the back so it could stick right to the fridge where Box Tops could easily be collected.


<< Get your FREE Box Tops collection printable >>
To make your very own magnetic Box Tops collection bags you'll need…
Snack size plastic baggies (I got a box of 50 at the dollar store)
FREE Box Tops collection printable (There's a front and back included)
Double-sided tape or a stapler to attach your printables to the baggie
Adhesive magnet or magnetic tape for the back
Now the idea is not only to use one of these convenient bags in your home, but also to share them with your friends, family, and neighbors who can collect Box Tops for you too! My kiddos will be handing out bags to our family members and neighbors and telling them all about why Box Tops for Education is so important and what it does for their school. They'll then go back to pick up the Box Tops after a few months and turn them in to the school 🙂
This is a sponsored conversation written by me on behalf of General Mills®. The opinions and text are all mine.