We earn money from clicks or purchases made via product links in this post.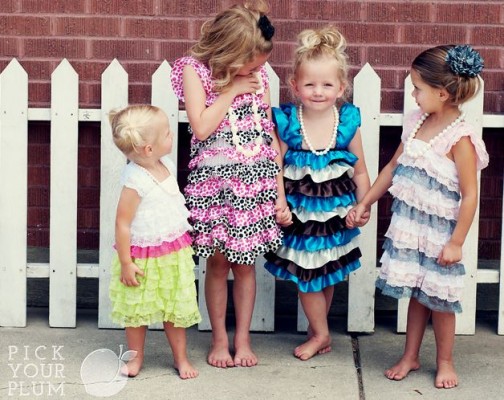 How stinkin' cute are these dresses?! My little princess loves to dress up in her tutus (any skirt or dress that is a little poofy) so these are right up her alley. If your little girl is anything like mine, you HAVE to grab one of these at this fantastic price today on Pick Your Plum!
Perfect for special occasions or even dress up, with today's deal you can choose an adorable little girls dress for only $8.99 in one of four pretty styles! The retail price on them is $25 so you're getting 64% off!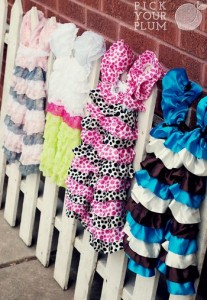 Pick a color, any color:
Ice Cream-y: (Pink/Gray/White): Small, Medium, and Large – $8.99
Make it with Lime: (Pink/Lime/White): Small, Medium, and Large – $8.99
Cherry on Top: (White/Hot Pink/Black): Small, Medium, and Large – $8.99
Vanilla: (White/Brown/Blue): Small, Medium, and Large – $8.99
The "Juicy" Details: Small fits 12 months to 24 months. Medium fits 2T to 4T. Large fits 4 – 6. Made of 97% Cotton/3% Spandex. Hand wash cold and line dry.
Fine Print: Dresses ship for just $4.99 (for up to 14 orders) and only $12.99 for our Canadian friends. Packages will be on their way on or before August 21, 2013.
Pick Your Plum is one of my favorite daily deal sites for craft supplies, party goodies, and lots of other fabulous finds! They have limited quantities on some of the most swank supplies. Each day a new deal pops up at 9am EST and they sell it 'til it's gone or 'til time is up! You leave feeling like you just won Martha in a crafting contest and the supplies arrive in 7-8 shipping days. You've just picked your 'plum'! Doesn't it feel good?