We earn money from clicks or purchases made via product links in this post.

Calling all Target shoppers! There's yet another way to save when shopping for great deals at Target! With Target's new savings program, Target Cartwheel, you can save up to an additional 30% on groceries, beauty, clothing, baby, home, and MUCH MORE!
So what exactly is Target Cartwheel? It's a fun new program that lets you connect with friends to share your favorite deals plus save money on the products you love. To get started, you'll need to have a facebook profile. Once you log in with your facebook account, you'll be able to search or browse for offers, then flip and add them to your Cartwheel when you find one that interests you.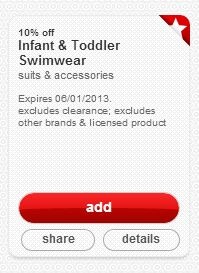 You can share the offers with friends and family so they score the great deals too.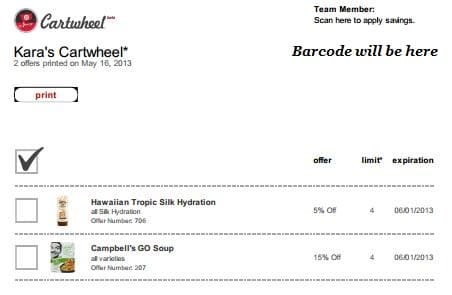 When you are ready to redeem your offers you can either scan the barcode at checkout right from your smartphone or print the barcode from your home computer.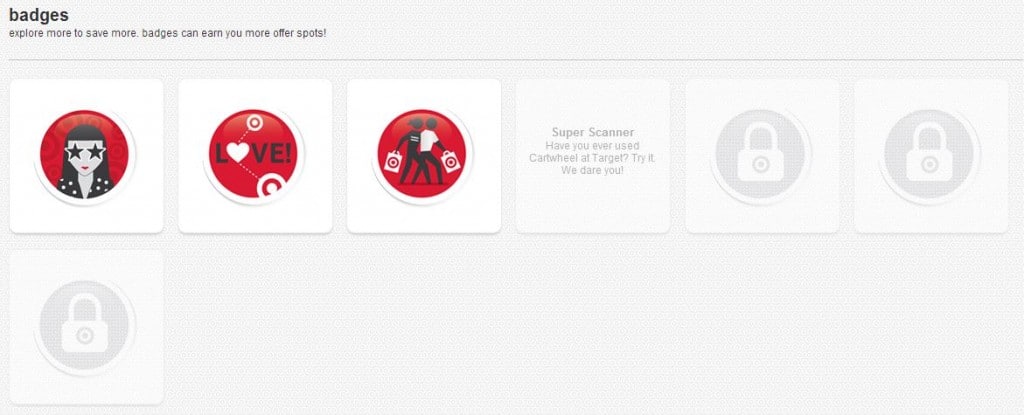 When you create your Cartwheel account you'll have 10 offer spots to fill. You can earn more spots by unlocking badges for performing certain tasks. Reading the hints for a badge will help you figure out what needs to be done to earn it and unlock more offer spots.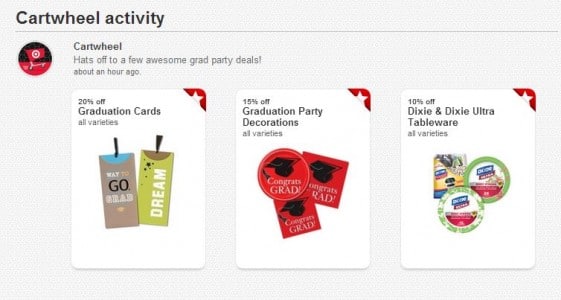 You can find an offer you want in your Cartwheel activity feed, on a friend's Cartwheel, or if you're looking for something specific just search or browse the categories. When you find one that you want, just click to flip the card and click "add." You can use offers in your Cartwheel up to 6 times per day and they'll remain in your offers until they either expire or are removed by you.
Some tips when using Target Cartwheel offers…
There is a limit of one manufacturer coupon, one Target coupon, and one Cartwheel offer per item.
The Cartwheel discount will be taken after Target Coupons are used and before manufacturer coupons are redeemed.
You can use the same offer on a maximum of four items in the same transaction.
You can redeem all of your offers on Cartwheel at the time of your transaction, whether you have 10 or more. You would have more than 10 offers if you earned badges to unlock more offer spots.
You can save on your entire Cartwheel list up to 6 times per day.
Cartwheel offers can be redeemed in store only.
New to Target shopping? Find everything you need to know in the School of Savings – Target Shopping!