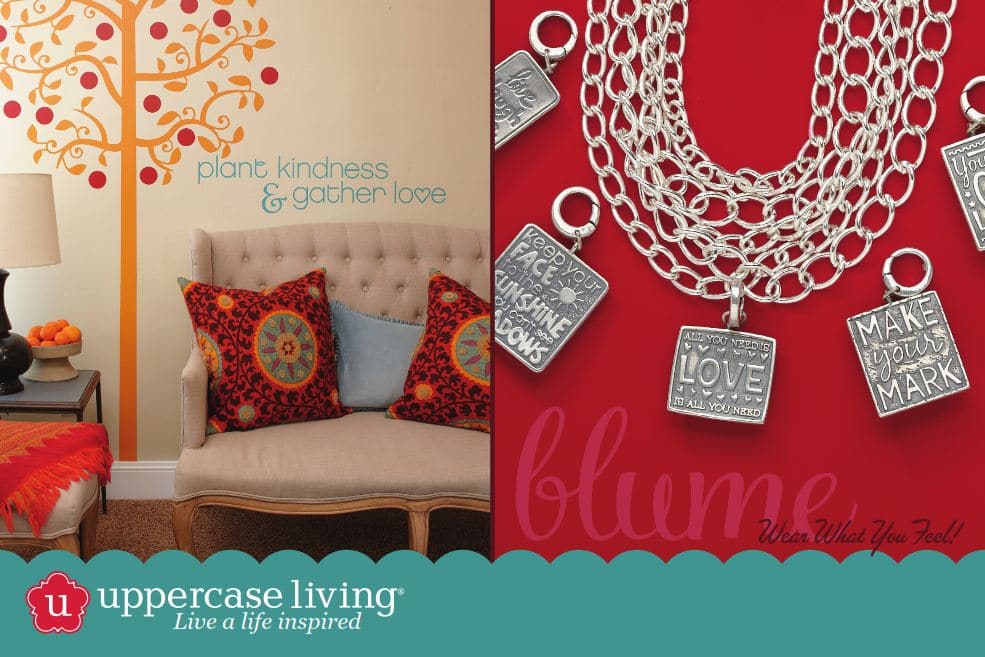 How do you live a life inspired?  To us, an inspired life starts in our homes and extends to the way we express ourselves when we step out the door.
With Uppercase Living's vinyl expressions and Blume jewelry, you too can feel beautiful, uplifted, motivated, inspired each day. Our Open Houses offer a unique place to explore hundreds of pre-designed products and find the ones that speak to you. You can even design one-of-a-kind expressions using our MyDesign Suite or create personalized pairings by adding our exclusive embellishments to any of your favorite Blume pieces.
As an Uppercase Living Independent Demonstrator, I would love to help you display reminders of the things you "heart" the most. You are sure to find an inspiring way to express who you are, wherever you happen to be.

Visit my Uppercase Living demonstrator website
to view all products or place an order