The links in this post may contain affiliate links and I will receive a small commission if you make a purchase after clicking one of them. Thank you for supporting the brands that help support Saving by Design. Click here to read my full disclosure policy.
Anyone who is anyone is busy throwing Frozen parties for their kids over the last year. Heck, I think I'd like a Frozen Birthday Party just for myself! I sure love these characters and the movie is so wonderful I may be the only one who could never tire from watching it. Well…I think my daughter would join me over and over again, too!
12 FREE Frozen Party Printables
For those of us who like to keep the expenses down when it comes time to throw a party, you may be interested in finding as many low-cost, or even FREE, decorations as you can find. I looked and found these 12 FREE Frozen Party Printables that will be sure to make any Frozen lover happy with their party. From invites, to food labels, pennants along with signs, you'll find everything you'll need from the ideas below. I'm so excited to get to work!
Free Frozen Party Printables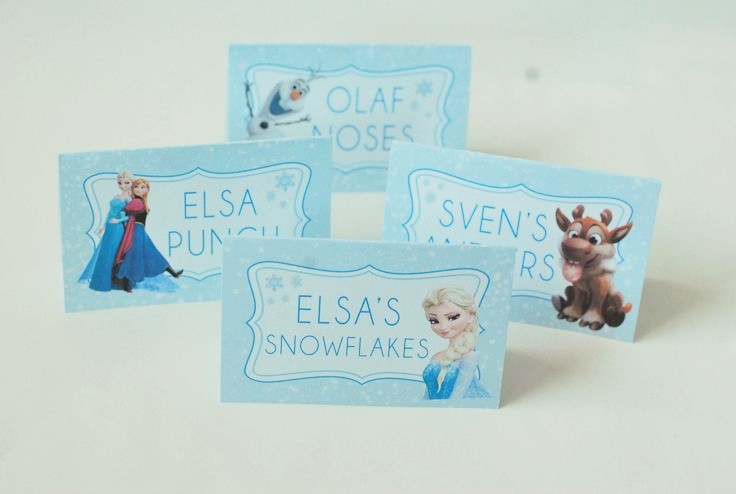 Picture 1 of 12
There are tons of FREE Frozen party printables, including a banner, food labels, party signs, thank-you tags, and MORE over at PoshTartParties.com.  Everything you may need for your big shindig, you're going to find here.  And it's all FREE!  How wonderful!
Enter the giveaway! Ends 1/17/17!!
Plant Therapy is so excited to share their products with you that they are giving
away KidSafe® Starter Sets ($49.95 value) to three lucky Saving by Design readers!!
Whether you are looking for oils to help keep your children healthy, help them settle down before bed, or help them concentrate at school, everything you need is in the KidSafe® Starter Set!
This is definitely going to keep me busy for the foreseeable future. But, I'm pretty sure that if you have a Frozen lover in your house like I do in mine, it will totally end up being worth it. And who can complain about the price? Not me! Enjoy these free Frozen party printables and get set for a super fun Frozen party in your future! Enjoy!
Have you found some awesome Disney Frozen FREE Party Printables that you plan to use for an upcoming party? If so, please comment below and let us know! Everyone is excited about Frozen parties these days and we're no different! 🙂
Speaking of free, don't miss your chance to grab these fabulous Mrs. Meyer's seasonal natural cleaners for FREE! You can choose from scents in Apple Cider or Mum. They work hard to clean naturally while giving your home a boost of fall freshness. This offer is only available through October 23, 2016.
Take a look at this post for the details 😉
Join Our Weekly Newsletter
Sign up today to join thousands of readers
living creatively on a budget!
I'm a party-planning nut who loves a good DIY project and an even better deal, and I might just be a little addicted to Pinterest! I love getting great ideas together for a multitude of things that I can enjoy with my family and I hope my articles inspire you, too!