We earn money from clicks or purchases made via product links in this post.
These kid-friendly summer snack ideas are easy to make and will have your kids begging for more!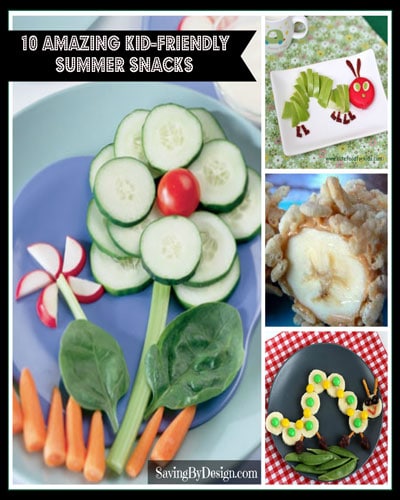 Summer is here, school is out, and it's time to make sure those beautiful kiddos of ours stay healthy and active over the loooong summer vacation! And we all know that it may not be the easiest thing to keep them nourished through healthy, well-rounded snacks, but sometimes when you make things cute, creative, and fun, you'll be surprised what they'll be willing to try! And don't be intimidated by these kid-friendly summer snack ideas. They're pretty easy to make and will have your kids begging for more! Yay!
10 Amazing Kid-Friendly Summer Snacks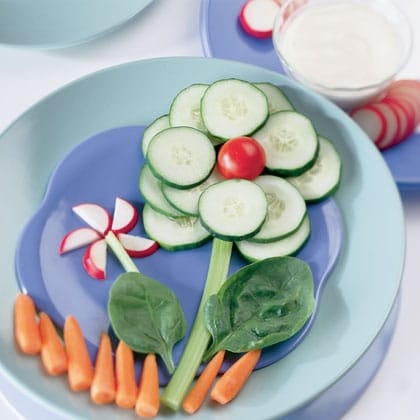 So veggies aren't the most favorite thing in your household? Try spicing it up by making them into shaped, like this veggie flower found on Spoonful.com! Have some ranch dressing on the side and all of the sudden it's a fun snack the kiddos are loving!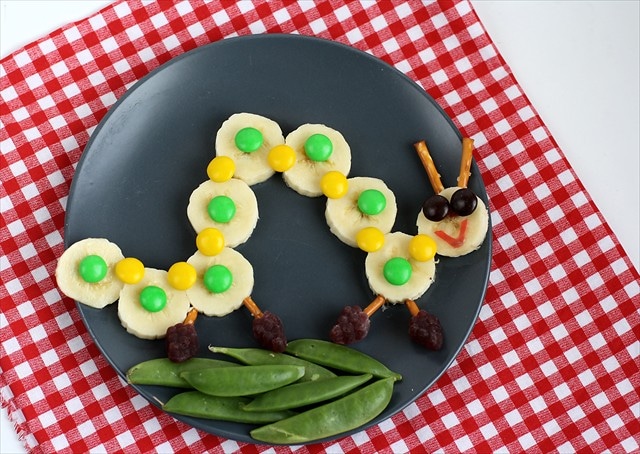 Make a fun fruit snack by making it into a creative banana caterpillar! This idea has a little bit of everything… fruit, some veggies on the side, along with a few M&M's to flesh out the caterpillar's body. And even some pretzels and raisins for the "feet"! Check out this blog post on butterwithasideofbread.com for more amazing ideas where this one came from!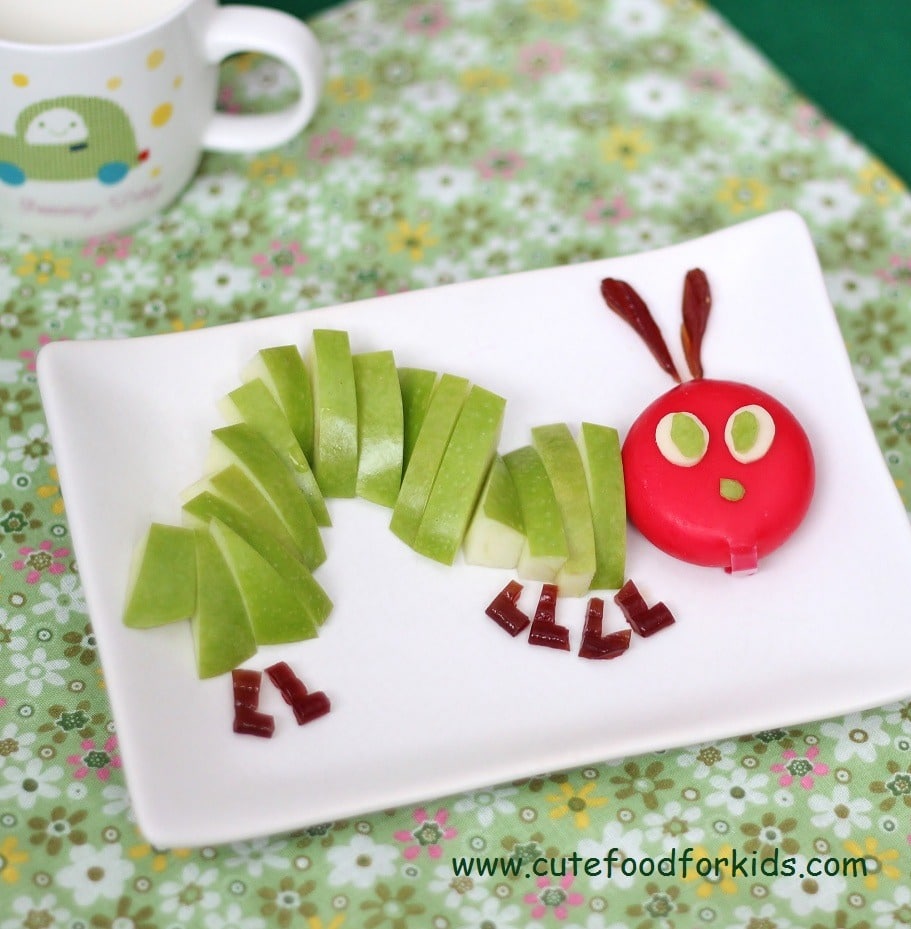 Another great caterpillar idea comes from trusper.com. This one also hits on a few food groups in one awesomely creative snack, with an apple "body" and a cheese block "head". I just love making sure the kiddos get a few different nutritious items in a snack they have and this one makes that happen!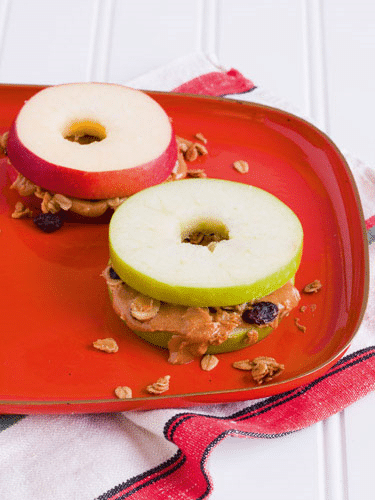 Ready for another great snack including apples? Try making this Crispy Apple-Wich! Found in Redbook Magazine, this article will help give you a few ideas for healthy kid snacks. Bonus!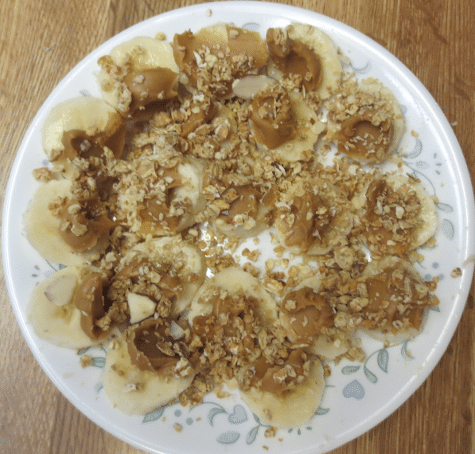 Another great blog, TalesOfAHouseHusband.com gave me some more creatively fun ideas that I tried on my son, and he loved it! Here is a Banana, Peanut Butter and Granola snack that he really loved! It's easy to make variations on many of these ideas to customize it to your own child's liking, which is exactly what this mom needs!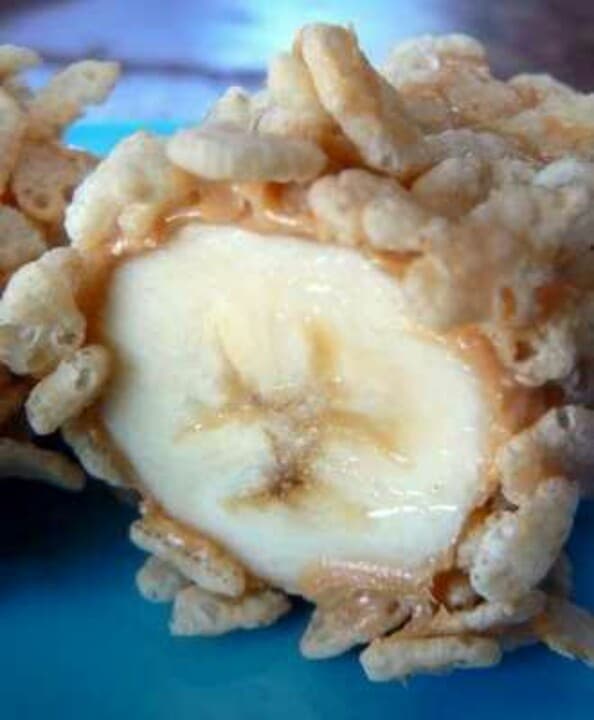 An old stand-by? Peanut Butter covered bananas rolled in Rice Krispies. I found this on Pinterest awhile ago and it's been a favorite in my home for awhile now. Very kid-friendly and my son even likes it with different cereals (healthy, of course).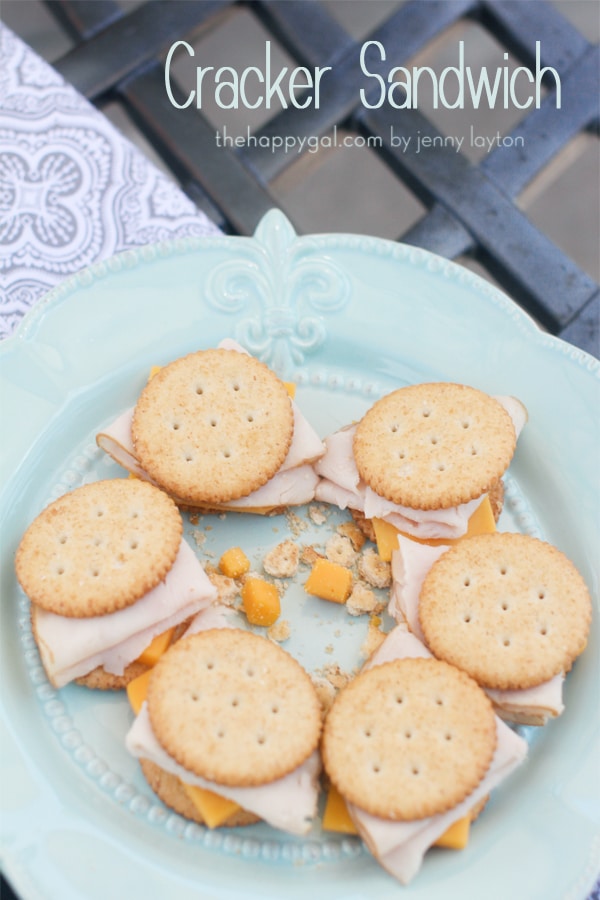 Looking for something quick and easy that doesn't take a lot of effort and is easy to travel with? Look no further than these Ritz Cracker Sandwiches with meat and cheese fillings. I found this at SimpleAsThatBlog.com and there are more great ideas where this one came from there! This is a wonderful snack to take to the park or for play dates!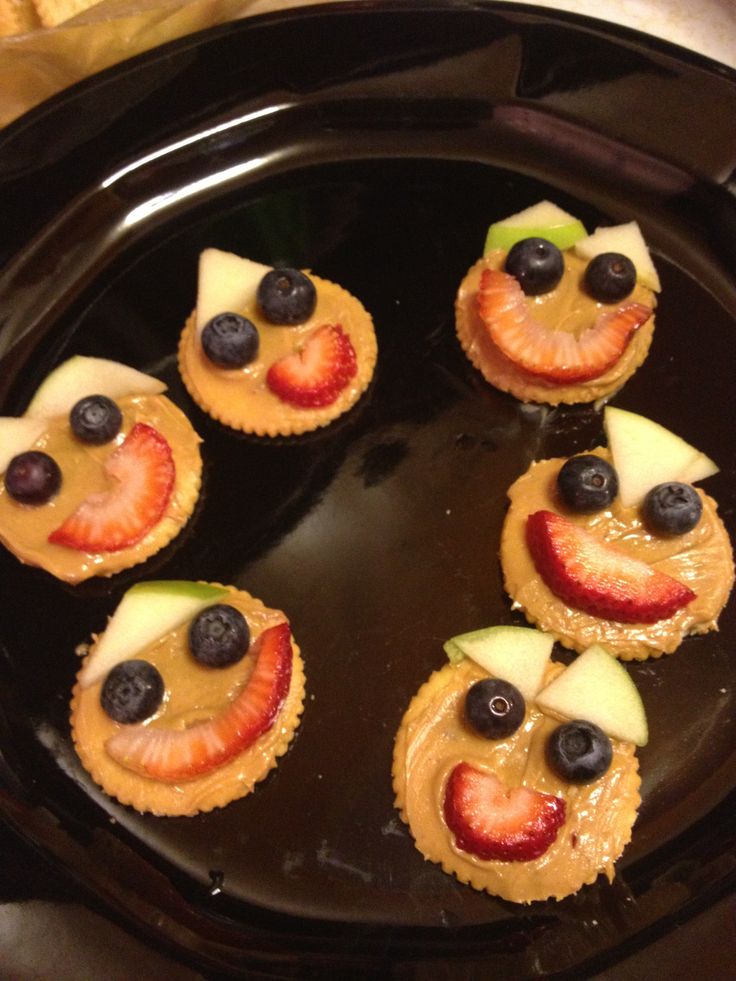 I don't know about you, but my kids are suckers for funny-faced snacks! These Ritz Cracker, Peanut Butter, and Fruit Sandwiches accomplish that! I found this gem on Pinterest and it's so easy to customize it with the fruits my kiddos like! And they really just love those funny faces!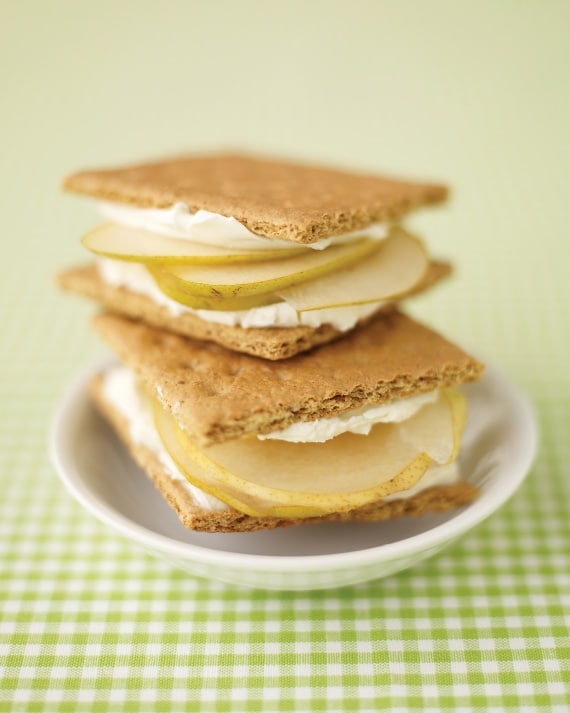 This comes the Home-Maker Queen, MarthaStewart.com! These Graham Cracker Sandwiches with sliced pears are only one of the wonderful ideas in this article. Take a look and surprise your kids with wonderful new snacks with a great twist!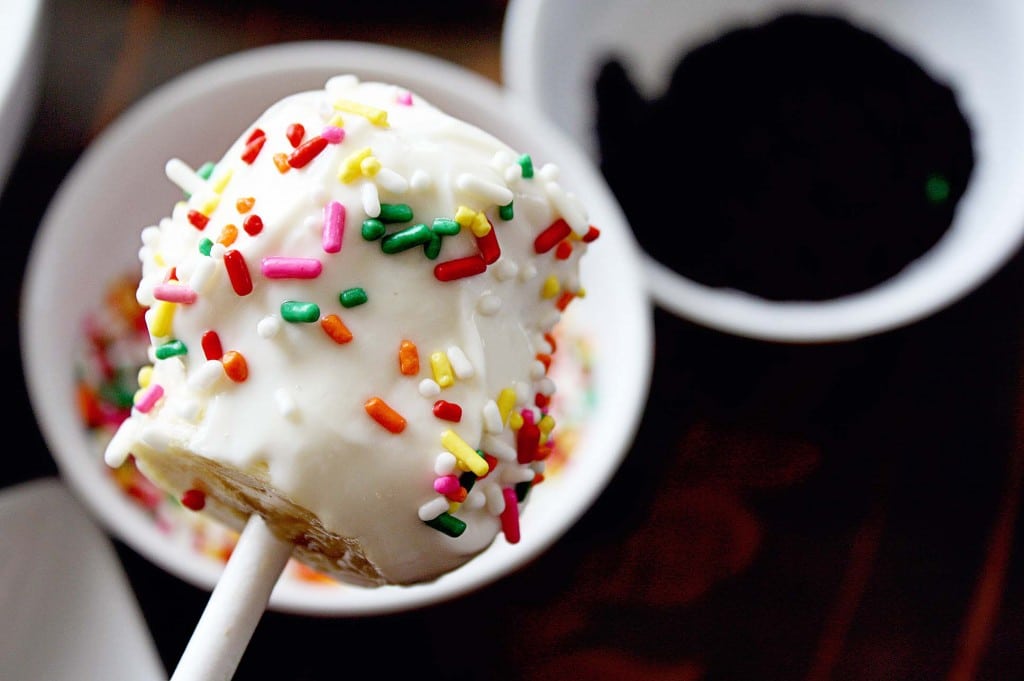 Last but not least, this is another favorite in our house in the summer – Frozen Yogurt Pops! Found at InSockMonkeySlippers.com, these can be made with any kind of fruit and any kind of yogurt. My little guy loves the one pictures – bananas dipped in yogurt, add on some sprinkles, and freeze! I love giving this to him instead of those sugary popsicles and he sure doesn't know the difference!
Not only should this have given you some great ideas for kid-friendly summer snacks to try over the next few months, but it also should have taken you to some pretty amazing blog sites for even MORE ideas! I know I'm ready for new ideas and when I hear "Mom… I'm HUNGRY", I'll have a ton of go-to items on my list. Enjoy!
What are your kids favorite summer snacks? Be sure to share in the comments below! 🙂