We earn money from clicks or purchases made via product links in this post.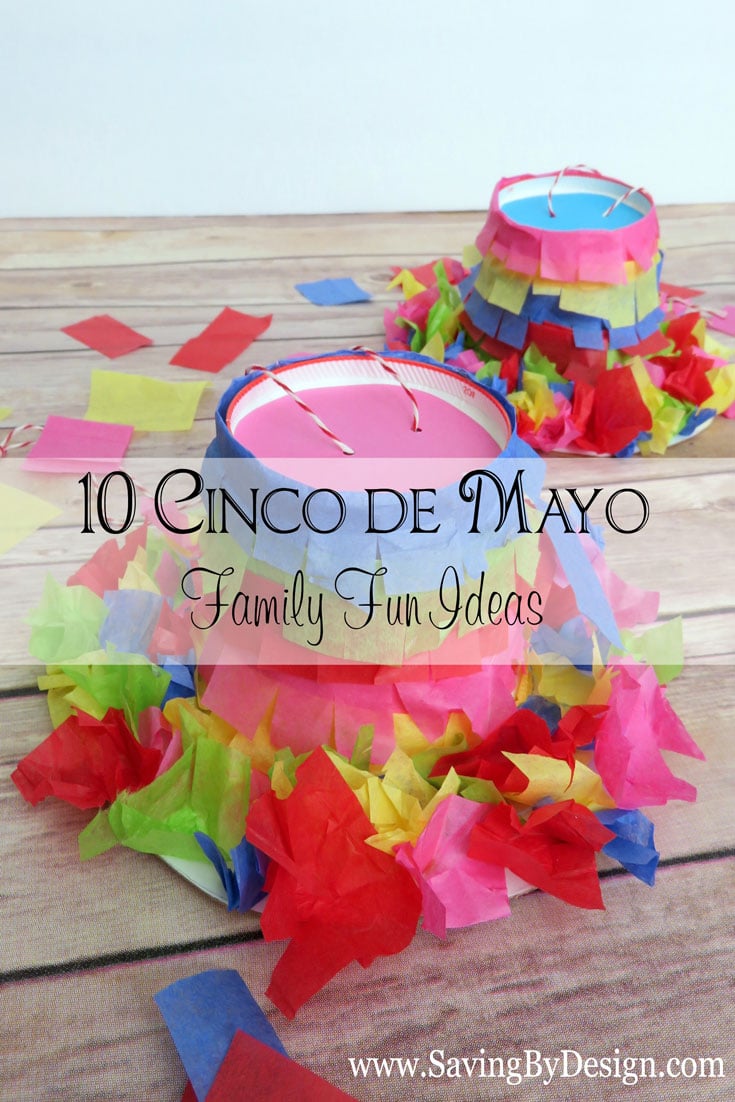 These 10 Cinco de Mayo Family Fun Ideas are sure to get your household in the mood to celebrate. With all of the kid-friendly desserts and crafts they'll definitely remember their special celebration in honor of Mexico!
My kiddos love to celebrate any holiday or milestone that is possible and I love being able to teach them about different cultures and traditions. So when May 5th roles around and the Cinco de Mayo family fun is in full effect, it's the perfect time to see what we can do to celebrate the Mexican culture.
10 Cinco de Mayo Family Fun Ideas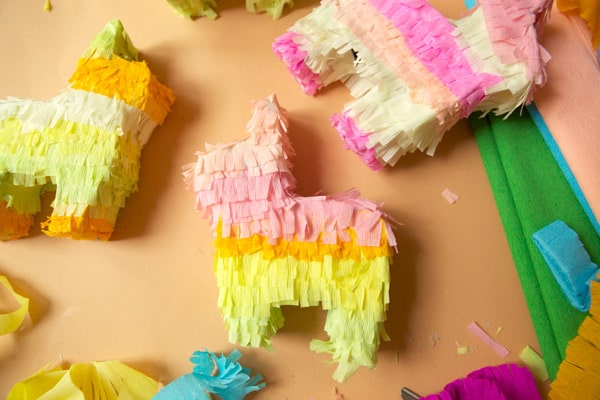 1. These DIY Mini Pinatas from OhHappyDay.com are the epitome of Mexican fun! And when the kiddos get to help you put these together, they are going to be begging for it to be time to actually use them. These are so fun to make and even though they get destroyed in a matter of seconds once the kids have at them, it's more than worth it to see their happy faces. How fun!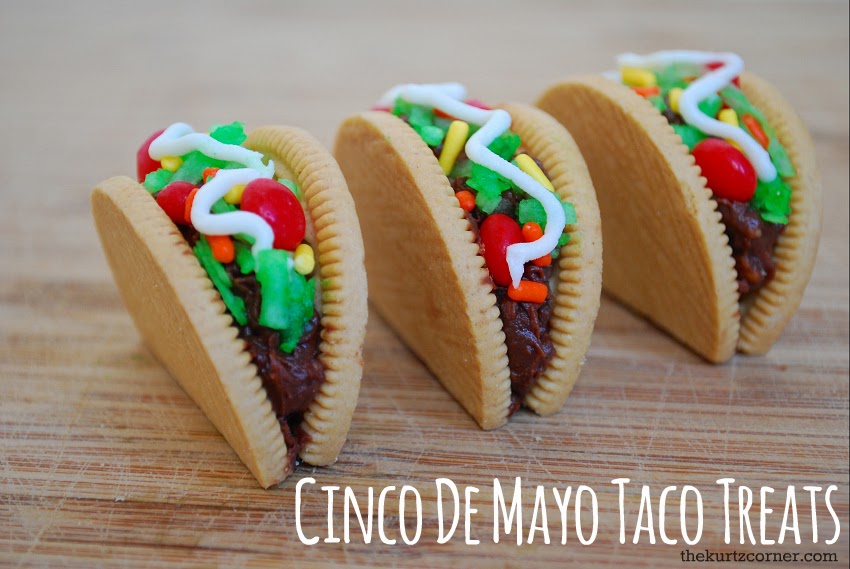 2. Look at these Cinco de Mayo Taco Treats from TheKurtzCorner.com! These things are too awesome! These would be a lot of fun to make with your kids, but I think I'm going to make them on the sly and then surprise them with these awesome tacos on Cinco de Mayo. Don't they look delicious?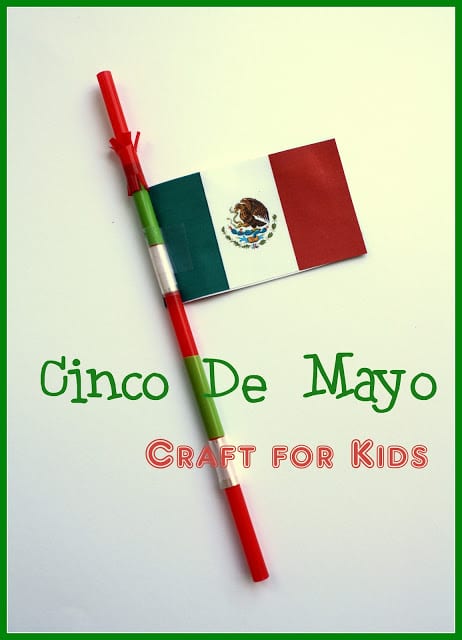 3. This easy Mexican Flag Craft from HavingFunAtHome.com is the perfect way to teach your children a little bit about the Mexican culture. They will get to learn what the flag of Mexico looks like and they'll have a lot of fun putting it together, too. Maybe even though a little Mexican music on in the background during this activity and really get immersed in the day.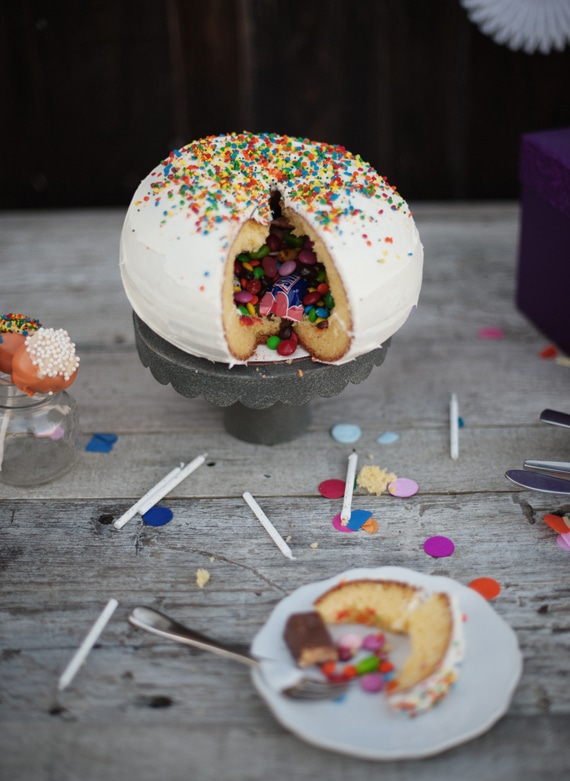 4. Check out this Piñata Cake from ASubtleRevelry.com! Oh my goodness! The tutorial on this cake actually looks pretty easy and I seriously can't even imagine my son's face once he tears into this cake and finds all of the hidden surprises! This would be a great idea for any type of holiday, birthday, or celebration where you're looking for a unique way to surprise your guests 🙂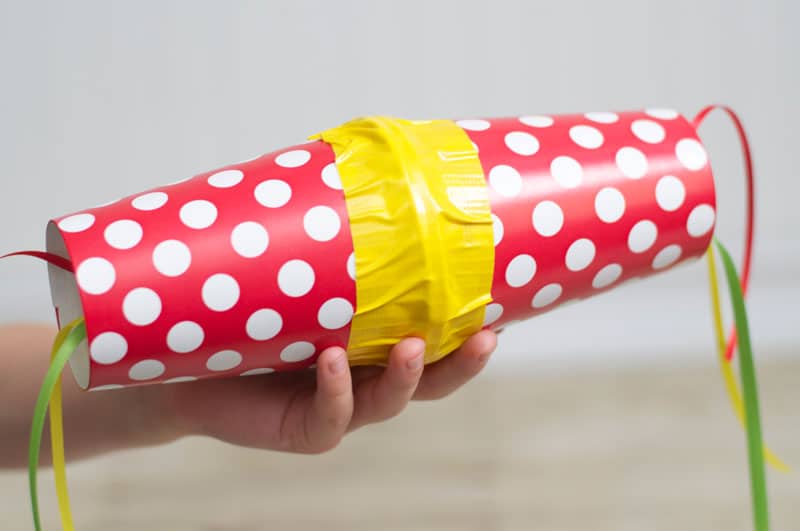 5. How could you not want to make these Musical Maracas from PalmBeachGardens.com?! I love this Cinco de Mayo craft because you can really customize however you want. Only have white cups? Decorate them with markers and stickers to celebrate the holiday. I love the streamers in the above picture, too. Add some unpopped popcorn inside and once you seal the cups together, you suddenly have a musical instrument. Perfect!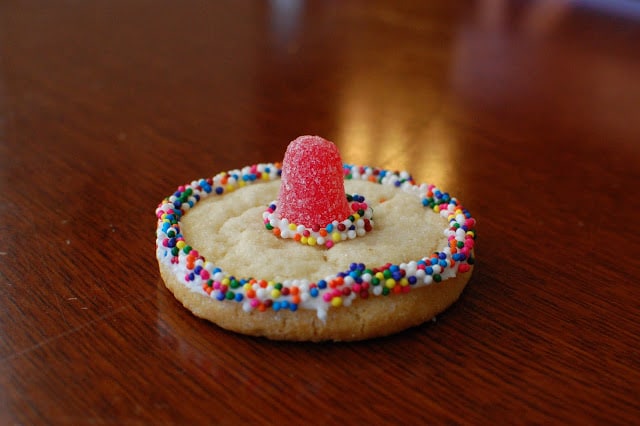 6. How cute are these Sombrero Cookies from The-Wilson-World.com?! Bake some regular old sugar cookies and garnish them with some sprinkles and candy and bam! You have a sombrero! I know my kids are going to love helping me put these together in an assembly line. This might even be a great idea for a snack to take to school on this special day.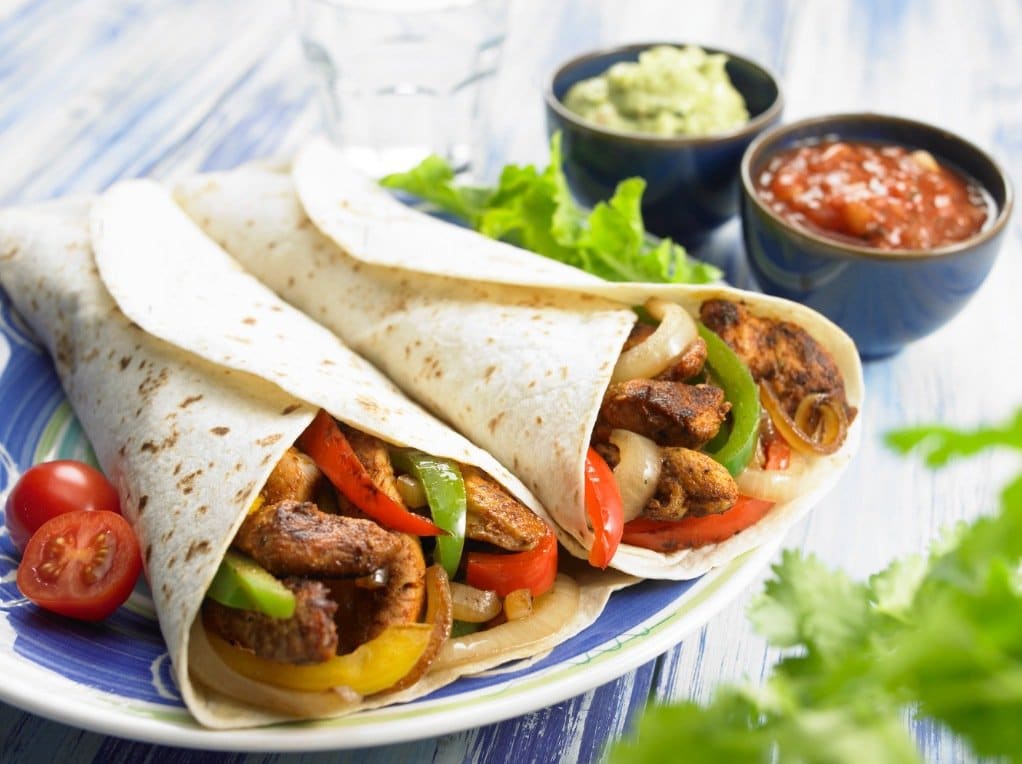 7. Family Fajitas (or maybe even tacos) are a MUST on Cinco de Mayo! Check out this version of a Family Fajita Night at SunScholars.com. What I love about fajitas or tacos with the kids is that they can build them the way they like them, and it's a great chance to let them know that these meals (that they love on a regular basis, by the way) come to us via our Mexican compadres. Ole!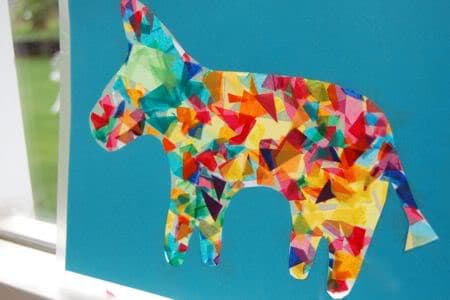 8. This Piñata Suncatcher from InnerChildFun.com is a GREAT craft for Cinco de Mayo. Grab some tissue paper, help your child get their donkey cut-out all ready, and bam! They can start placing pieces of the tissue paper where their heart desires. And when it's done, stick it on the window. When the sun comes in it will be a gorgeous sight to see everyday. What a fun memory to see after Cinco de Mayo is over.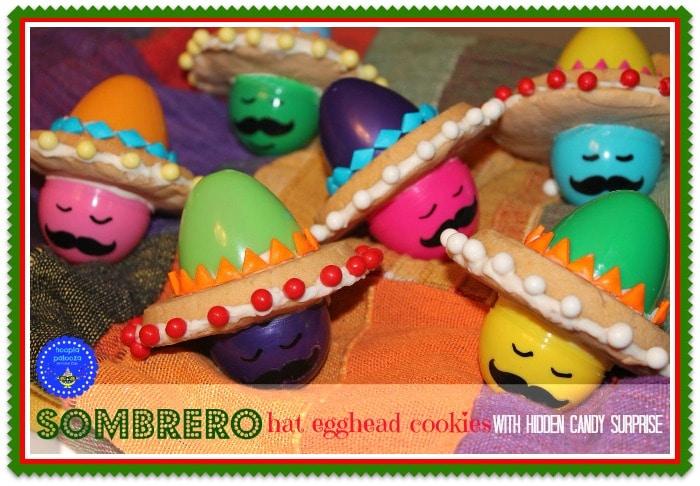 9. OK, now these Sombrero Hat Egghead Cookies from HooplaPalooza.com are the BEST! I mean… talk about unique, right?! We all know that once Easter is over, we stuff all of those colored Easter eggs back into old baskets and they find their way into hidden corners of the basement or attic. But this is a spectacular idea on how to reuse some of these plastic eggs! They tutorial is so easy to follow and I couldn't be more impressed with this Mom's creativity. Way to go!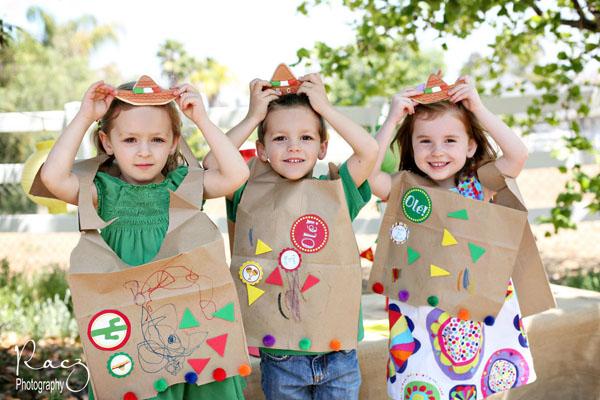 10. How about a Paper Bag Pancho Craft like the one that is seen above at KinderArt.com? Grab some large paper bags on your next grocery trip and get ready for the fun to begin! You can even grab stickers that are specific to the Mexican culture and let your kids go nuts with decorating their own "poncho" that they will have once you cut the appropriate holes out for the arms and head. When you're all done, they can wear them around for the day and you can talk to them about the significance of the craft. I love me some Cinco de Mayo!
How could you resist whipping up a few of these great ideas with the kids for Cinco de Mayo? Everything is so fun and colorful that they are going to be sure to absolutely love the day you have in store for them. I know we're going to have a blast celebrating May 5th here and I hope that you do, too. Have fun!
Do you have any Cinco de Mayo family fun planned? Comment below and let us know what you will be up to! 🙂