We earn money from clicks or purchases made via product links in this post.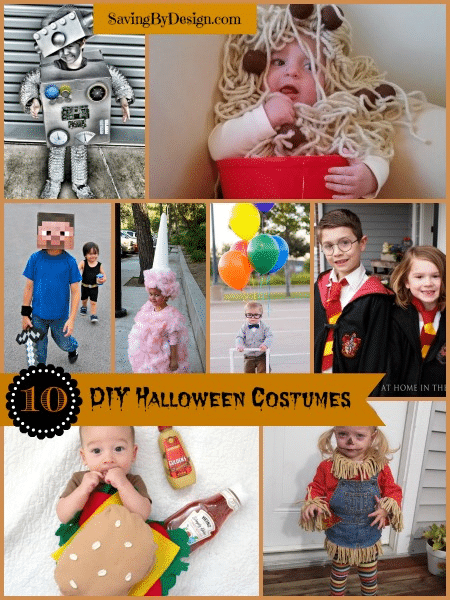 Listen up, everyone! Halloween is less than THREE WEEKS! Have you been procrastinating on your kids' costumes and now you're in a pickle and don't know what to do? Check out these super cute DIY Halloween Costumes that you can start working on NOW after a trip to the store for some supplies and you'll be ready to go in no time! Maybe you even have some of these items tucked away in a closet that you can use for the costume, too. Even better! No worries, on age here. Below you'll find ideas for boys, girls, babies, and older kids. Have fun!
10 Fun DIY Halloween Costumes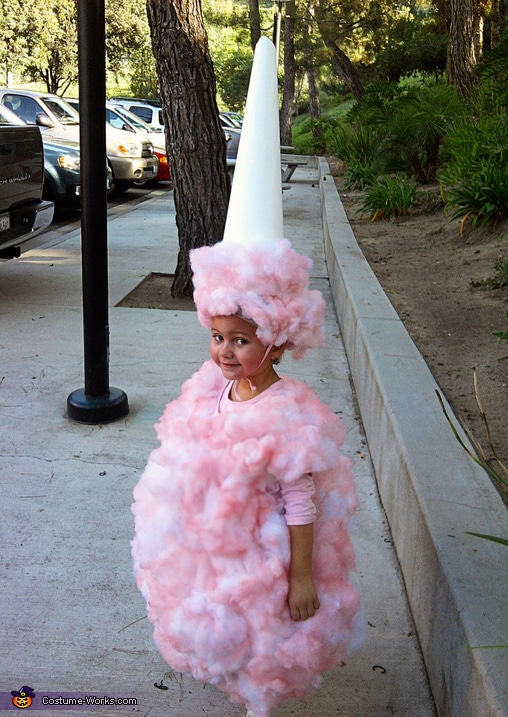 This adorable Cotton Candy Costume was found at Costume-Works.com. What a cute DIY item and your child can help by getting it ready and deciding on a color just for them! Adorable!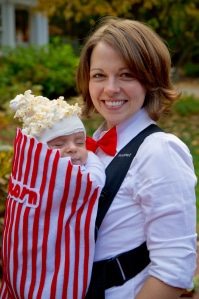 OK, this is adorable! This Baby Popcorn DIY costume was found at ThisPlaceIsNowAHome.wordpress.com. You can't tell in this photo, but this adorable little baby's parents also dressed up as carnival workers passing out popcorn and it is about the cutest thing ever! And surprise… it really doesn't look too bad to whip together. If you hare lucky enough to have a sweet little baby this Halloween, definitely look into this idea!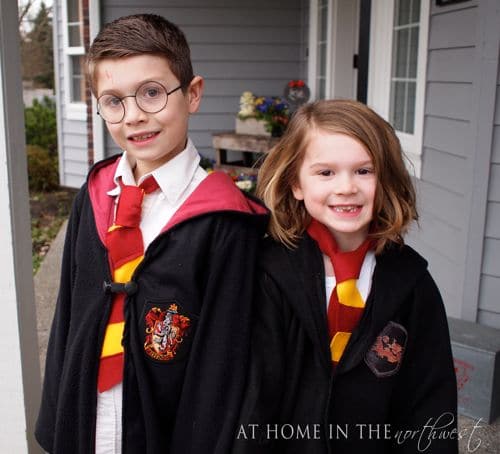 Harry Potter is still alive and kicking and this DIY costume will be a hit with the little sorcerers in your family! Check out the deets over at AtHomeInTheNorthwestBlog.com. A timeless classic!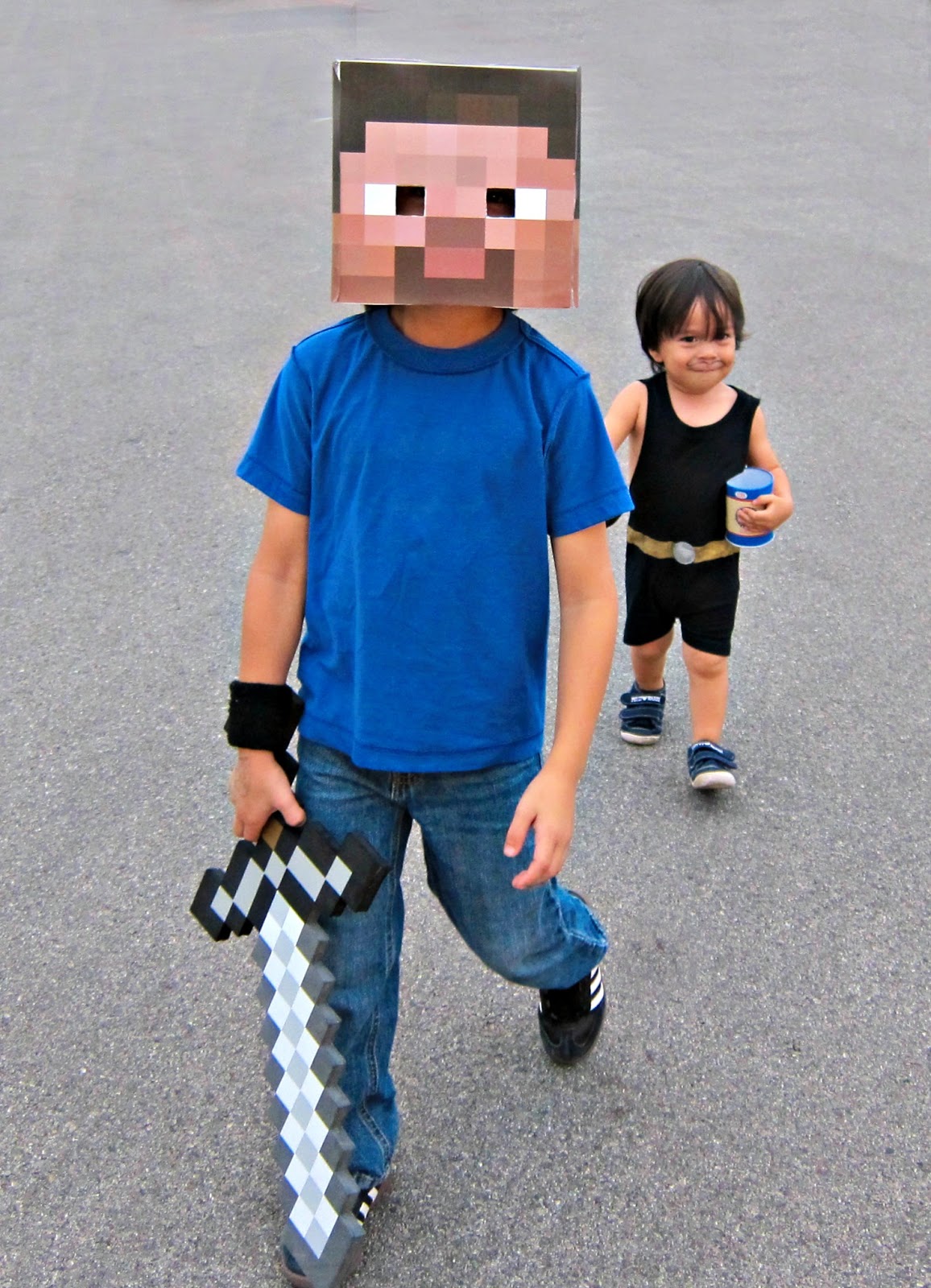 So my little ones are a bit too small to know anything about minecraft, but I have a nephew who is OBSESSED with it! So when I came across this Minecraft Steve DIY costume from MoreNasCorner.com, I knew it would get included right away! Wait until you see the tutorial for this. It looks great and you'll for sure be able to pull this off!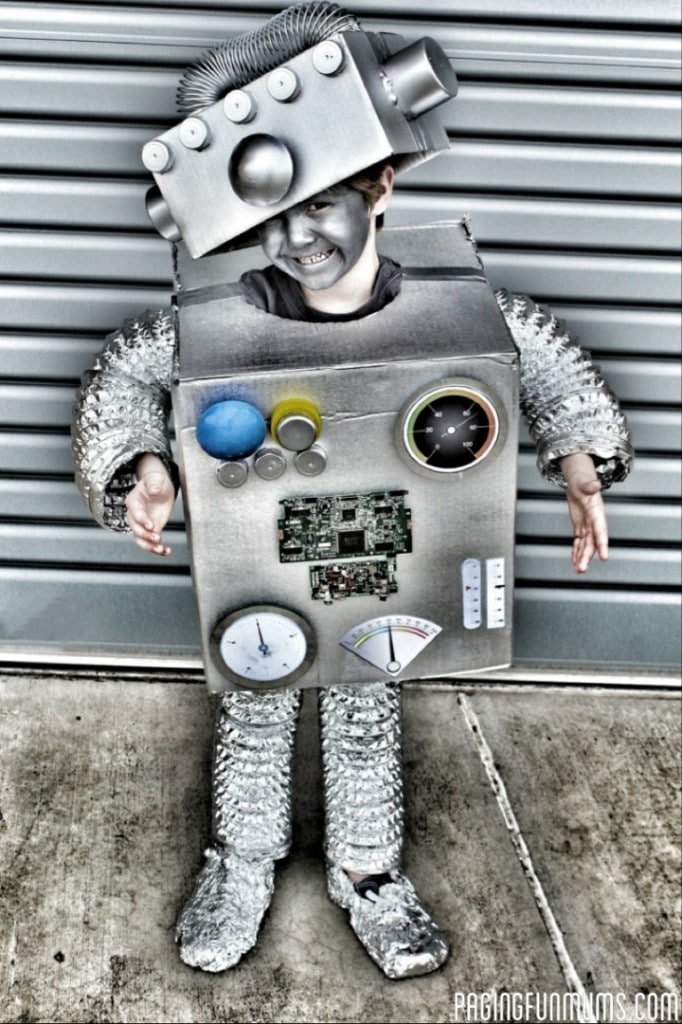 We already have our costumes all set in our household, but oh my… my little guy saw this and about went through the roof! So this is going on next year's list… Check out this AWESOME Robot DIY costume from PrincessPinkyGirl.com! I absolutely love DIY projects so this looks like super fun!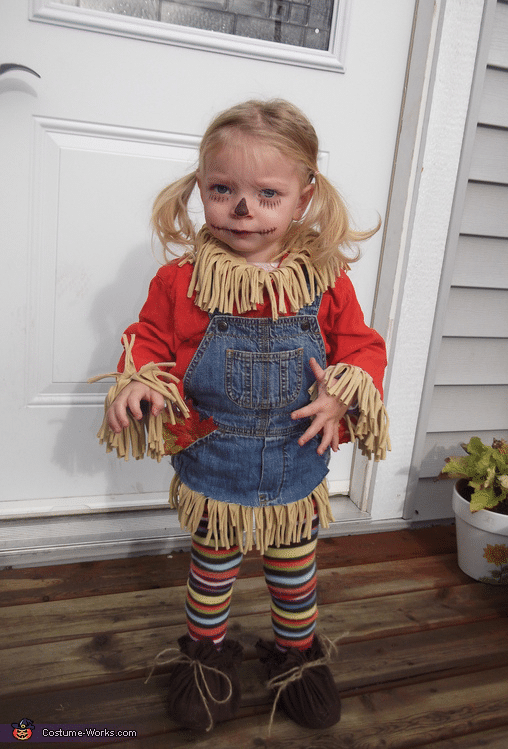 This sweet little Scarecrow DIY outfit from Costume-Works.com is sure to be a pleaser for the little princess in your life! You might even get away with finding most of these things already waiting for you in her closet! Just grab the fabric to make the "straw" and some other odds and ends, and you'll be well on your wait to getting this scarecrow costume all up and running!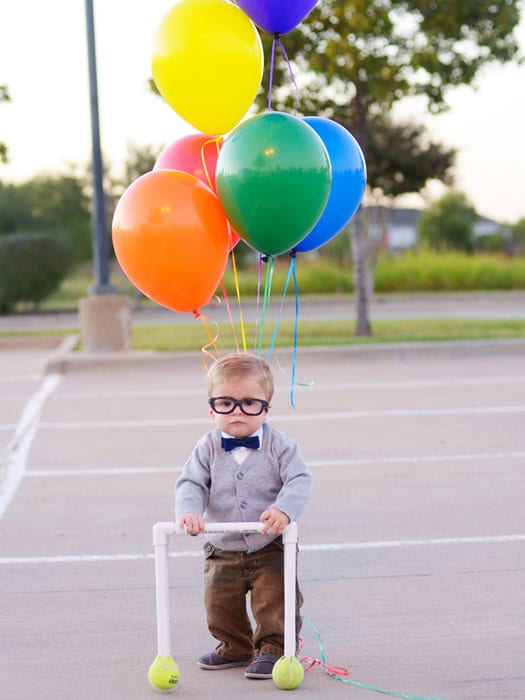 Awe! My kiddos LOVE the movie UP! and when I saw this idea of Carl from UP! in RedBookMag.com, I was wishing for a little boy to dress up who was just starting to walk! CUTE! And seriously… this looks super easy and you get balloons when it's all over! Your little one will love that!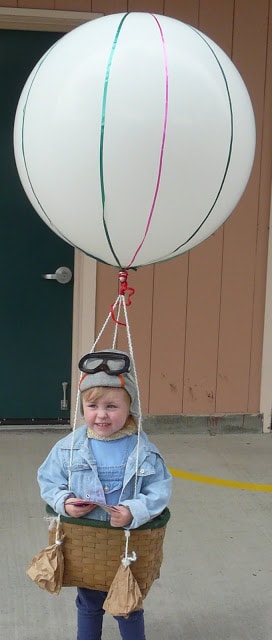 So creative! Check out this Hot Air Balloon Costume at RookNo17.com! There are a lot of tutorials online right now on how to make these super awesome hot air balloons for parties, but I never thought to up the anty and make it into a costume! I just love this!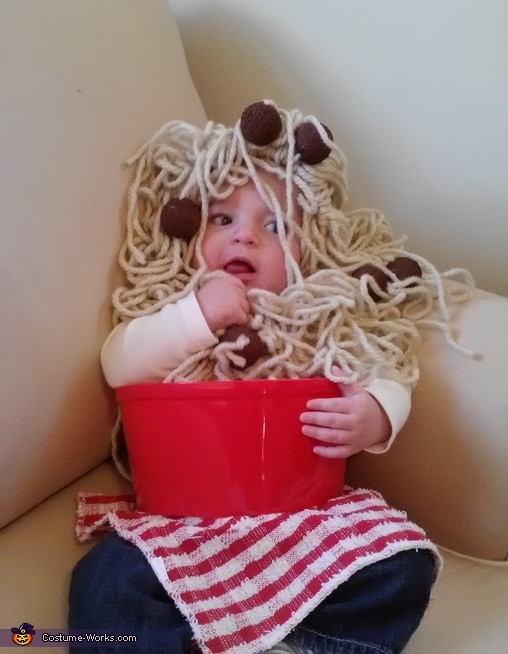 Baby! This little Baby Spaghetti and Meatballs costume will bring tons of great pictures for you to look back on in the future! So sweet! Head over to Costume-Works.com for more information.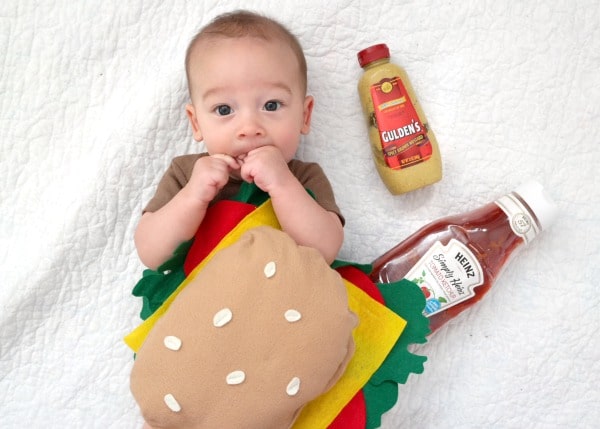 Last but not least, this cutie patootie Baby Cheeseburger DIY costume! I found this over at CreatingReallyAwesomeFreeThings.com. I know it looks difficult, but trust me when I say it looks harder than it actually is! Check it out and see if you're up for it! I LOVE the baby costumes!!! 🙂
Ugh… I pretty much want to make all of these! And those baby costumes?!?! ADORABLE! I have full confidence that you are going to be able to pull one of these off and Halloween is going to be a giant success in your homes! I really love Halloween. It's a fun and carefree holiday, and it also means that Thanksgiving and Christmas are right around the corner! Ahhhhh!!!!!
Do you have any other great DIY Halloween costumes ideas that you think are absolutely perfect for the this year's holiday?!?! Comment below and let us know! 🙂