We earn money from clicks or purchases made via product links in this post.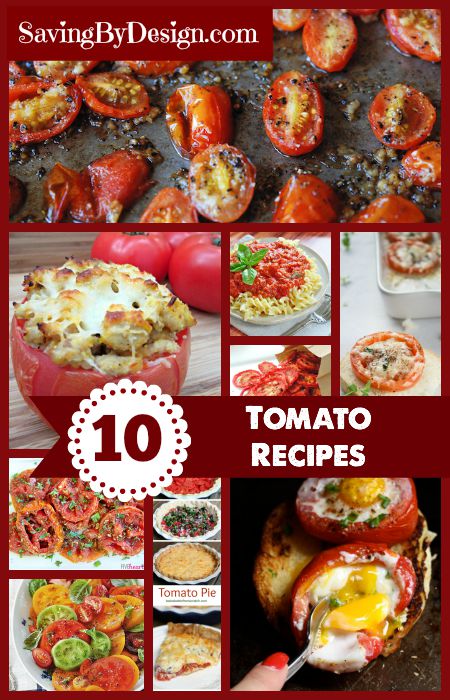 Fresh vegetables are simply the best! Now that summer is in full swing, more and more veggies in the garden have been harvested for some delicious, fresh meals! One thing I always struggle with, however, is making sure I get through all of those delicious vegetables before they go bad. It can be hard…especially when there are tomato plants that are starting to go crazy and I'm wondering how in the world this sweet family of 4 will be able to keep up. 😉 These tomato recipes for your summer harvest are going to keep the stockpile in my house at bay, and hopefully you'll find a few ways to eliminate your excess tomatoes, as well!
Join Our Food & Recipes Newsletter!
Do you like easy and delicious recipes? How about the best ways to save on groceries and how to make the most of your time with meal planning? Then subscribe to my Food & Recipes newsletter!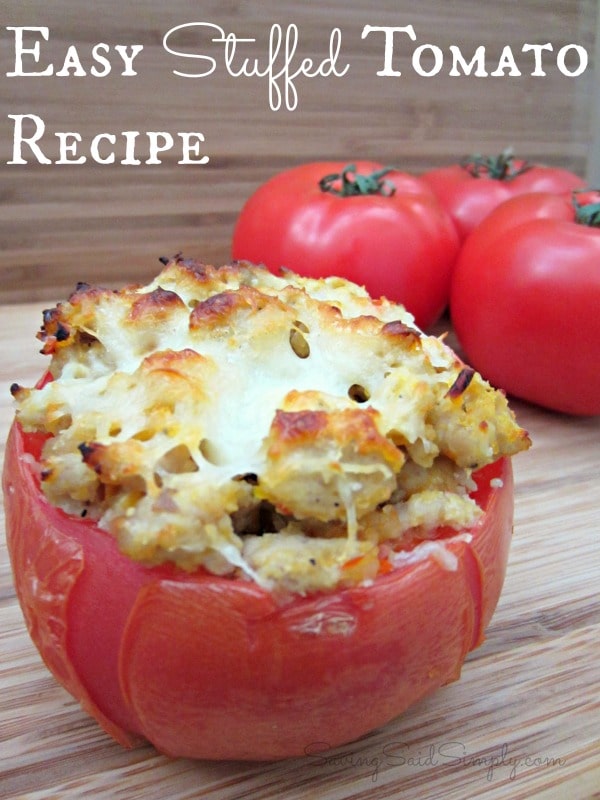 1. How delicious do these Easy Stuffed Tomatoes look?! SavingSaidSimply.com has the best recipe for this and like it promises, it's easy! What a great summer treat!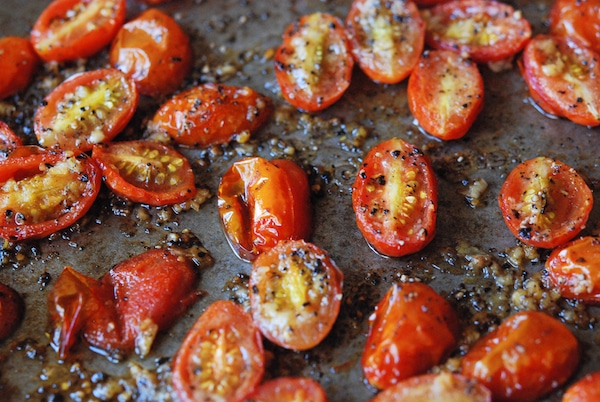 2. Garlic Roasted Cherry Tomatoes are SO yummy and TheNoviceChefBlog.com really makes me want some of these for dinner tonight! I didn't plant any mini tomatoes in my garden this year, but this just made me decide I'm planting them next year!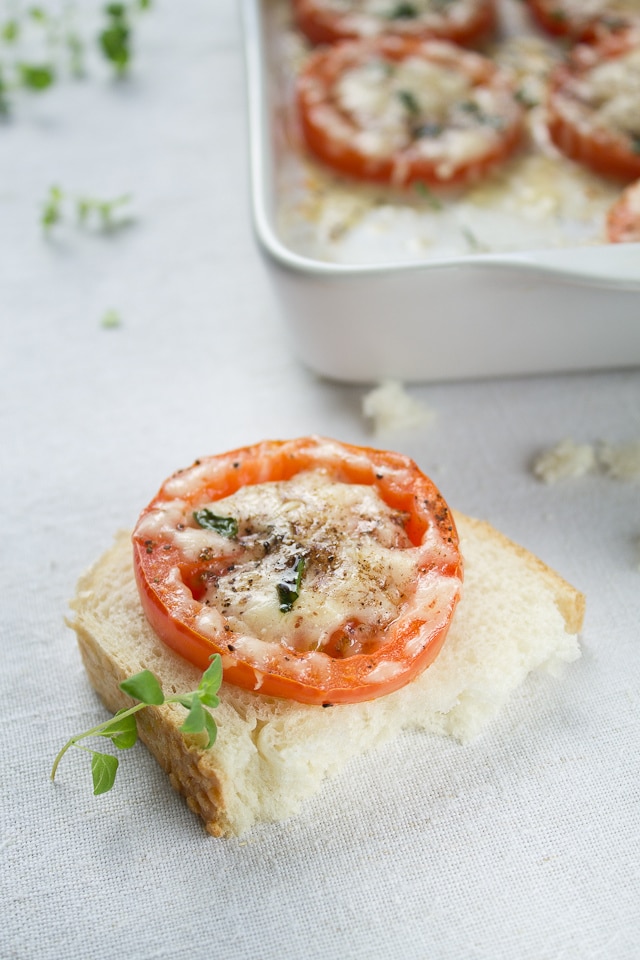 3. Parmesan Baked Tomatoes paired with some fresh bread is amazing! This recipe from MyKitchenAffair.com will become a staple for your party appetizers. So delicious!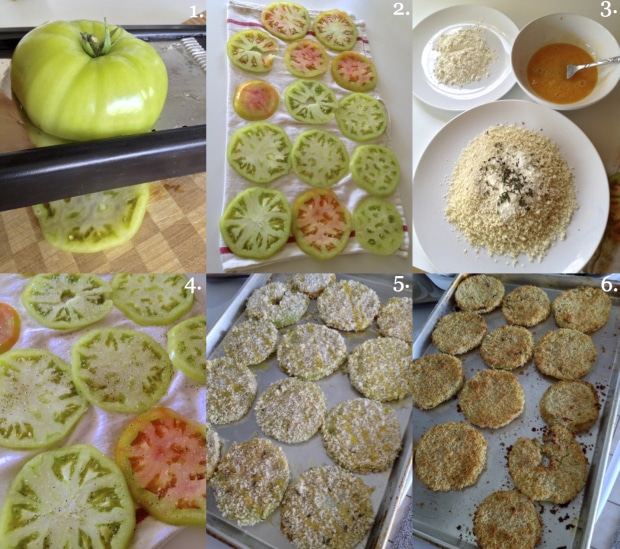 4. Who doesn't love Fried Green Tomatoes?! MakingItWithDanielle.com really nails this great recipe and it's going to knock everyone's socks off!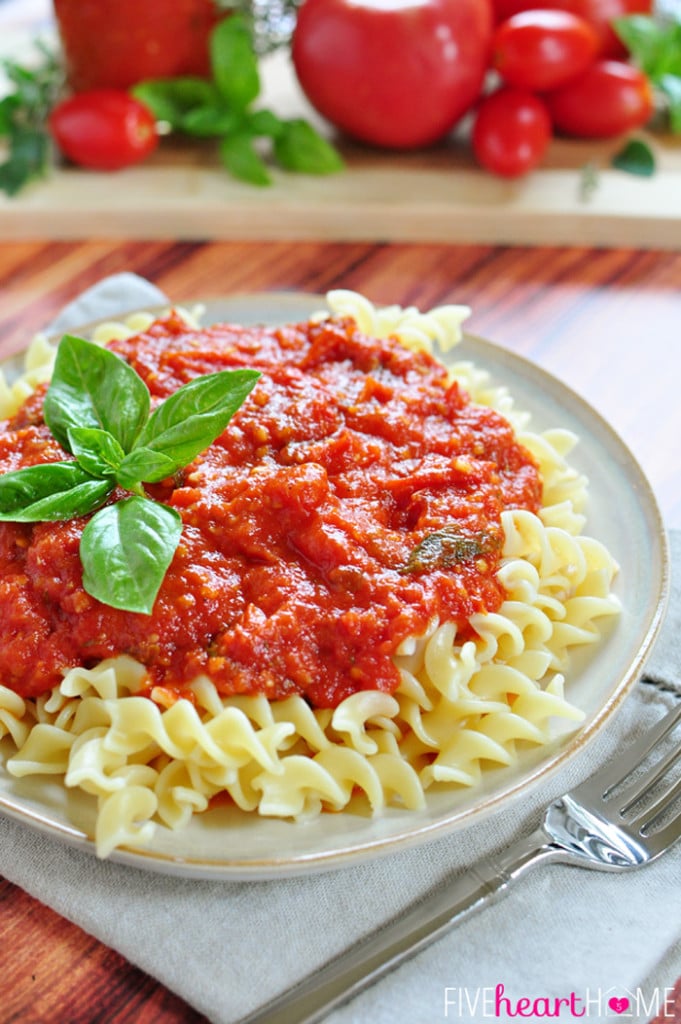 5. This 30-Minute Fresh Tomato Marinara Sauce from FiveHeartHome.com looks delicious! Personally, I'm going to make a bunch of this and can it so I can enjoy my tomatoes over the winter, but some of this is going to stay out for some fresh meals, too. Yum!

6. This Tomato Pie from TastesBetterFromScratch.com looks mouth-watering! I've never made a tomato pie before, but I am definitely putting this on my list-to-make now that the tomatoes are starting to ripen! I can't wait!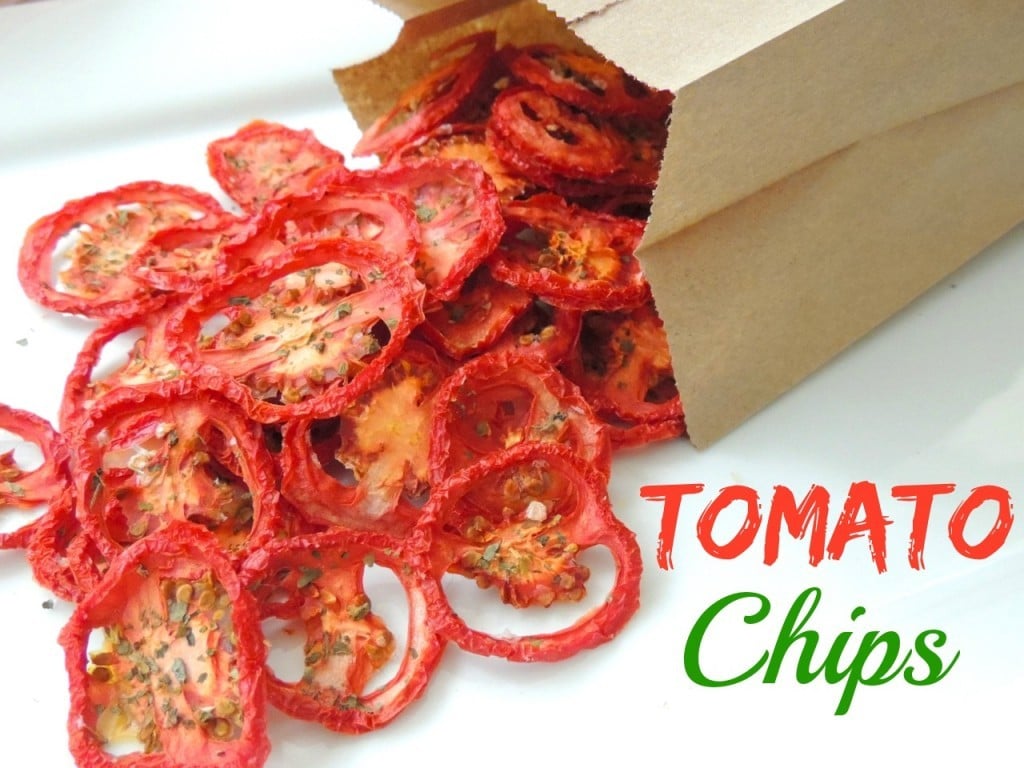 7. Have you tried Tomato Chips before? If not, try the recipe from SouthernPlate.com. You won't regret it! What a healthy and delicious snack!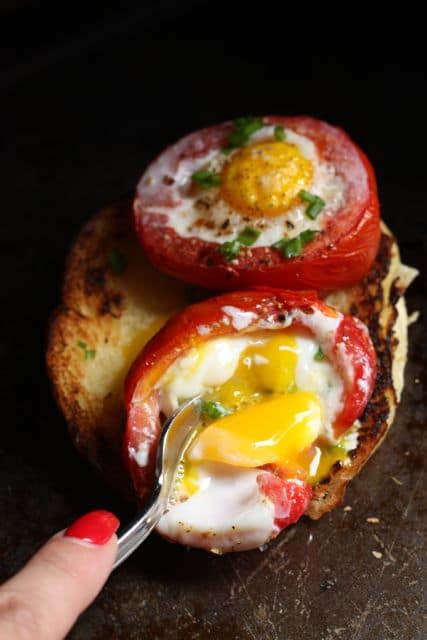 8. This recipe for Baked Tomato and Egg Cups from ABeautifulBite.com looks amazing! What a great idea for a different way to eat eggs for breakfast!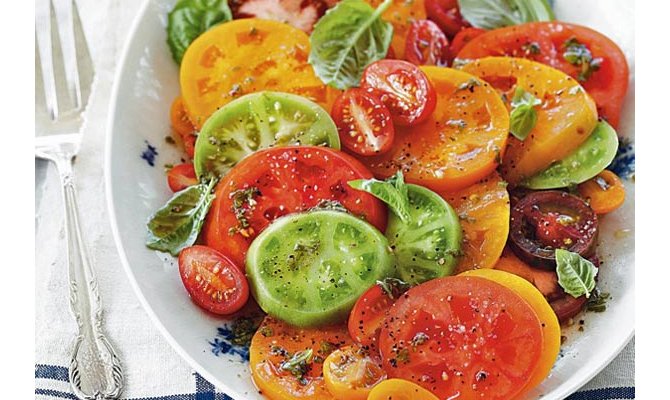 9. I love Heirloom Tomato Salads and this one over at TheDailyMeal.com looks stunning! Talk about a beautiful and colorful salad! This looks like an amazingly cool and refreshing lunch idea this summer!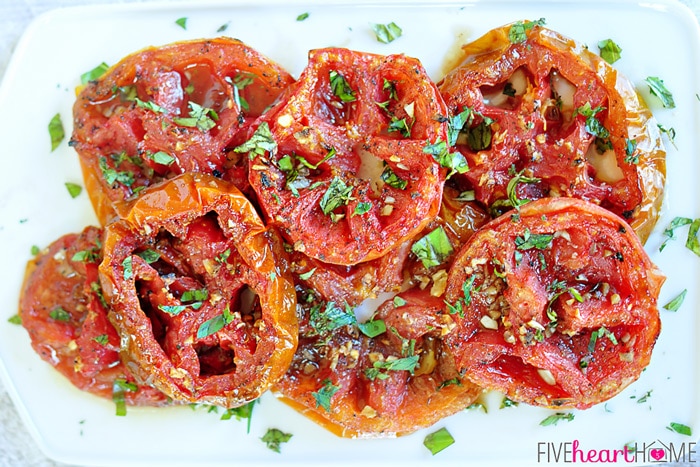 10. Try this Balsamic Roasted Tomatoes recipe from OneSheTwoShe.com! This has some amazing flavor and I love the combining tastes in this delicious dish!
I absolutely love cooking with fresh ingredients. There is nothing like going out to your garden, picking the items that you need, and heading into the kitchen to cook your family a terrific meal. When you find yourself buried in tomatoes this summer, use these recipes to keep things moving. Why waste all of your precious time finding tomato recipes when there are a handful here for you to try! Enjoy and have fun!
Do you have any recipes that are a yearly tradition in your home once the tomatoes ripen in the summer? Comment below share! 🙂