We earn money from clicks or purchases made via product links in this post.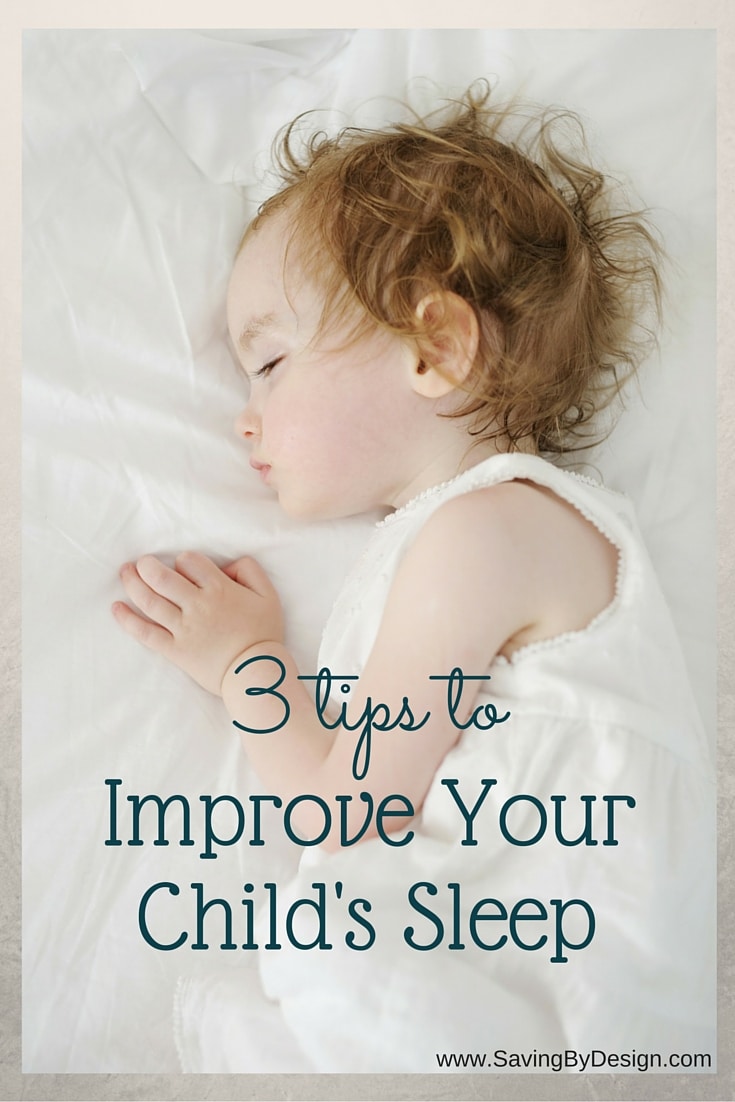 The following is a guest post by Tara D'Amico of D'Amico Dream Consulting. Enjoy!
For many parents, summer tends to bring looser schedules and later bedtimes. When summer ends and it's time to get back to a stricter sleep schedule, that may bring bedtime battles, night waking, and lead to overtired little ones.
Parents ask me what is the "secret" to getting my child to sleep through the night. The truth is one secret does not exist. Teaching children healthy sleep habits involves many different things. However, this does not mean that there aren't some shortcuts that could help your child sleeping better! Here are 3 tips to implement over the next few nights to improve your child's sleep.
Sleep Shortcut #1- Keep an Eye on the Waking Hours
Overtiredness is a SLEEP ENEMY and it's not always obvious when it hits. Here's a quick guide to how long your child should be awake between naps during the day:
Newborns (0-12 weeks): 45 minutes-1 hr of awake time
3-5 months: 1.5 – 2 hours of awake time
6-8 months: 2 – 3 hours of awake time
9-12 months: 3 – 4 hours of awake time
13 months to 3 years: 5 – 6 hours of awake time
If you make sure that your child is put down for naps BEFORE they get overtired, you'll find that they fall asleep more easily at nap time AND that they are more relaxed at bedtime too!
Sleep Shortcut #2: Don't Be Afraid Of The Dark
Everyone sleep's better in the dark. Try making your child's room as dark as possible….I recommend using blackout blinds, taping cardboard over the windows, or whatever it takes! In many cases, even the glow from a nightlight or a digital alarm clock can be enough to disrupt your child's sleep cycle.
BONUS TIP: Try to keep your child's room as dark as possible during daytime naps, too. This can often make a BIG difference in how long your child will nap during the day.
Sleep Shortcut #3: Be Predictable (Boring can be Good)
Babies and toddlers love predictable routines. And a predictable bedtime routine (lasting no longer than 30 minutes) is a great way to let your child's brain and body know when the time for sleep is coming. A typical bedtime routine might look something like this:
bath (5 minutes)
put on pajamas (5 minutes)
read a story or sing some songs (10 minutes)
nursing or bottle (10 minutes)
Make sure that this routine is the same every single time. Remember, you want bedtime to be as predictable as possible for your child.
After your bedtime routine is complete, be boring. Lots of children will try to "drag out" bedtime by playing games, throwing toys out of the crib, standing up, etc. Don't participate. If your child has thrown their blanket or favorite stuffed toy out of the crib, calmly return the item without saying a word. Be boring, and the games shouldn't last too long!
The Next Step?
Like I said, these are a few "shortcuts" – quick tricks that, for some parents, are the missing piece of the puzzle that gets their child sleeping through the night. And while I hope that you'll be one of the lucky parents who's able to solve their children's sleep problems using one of these shortcuts, I'm also here for you if you need a little more guidance and support 🙂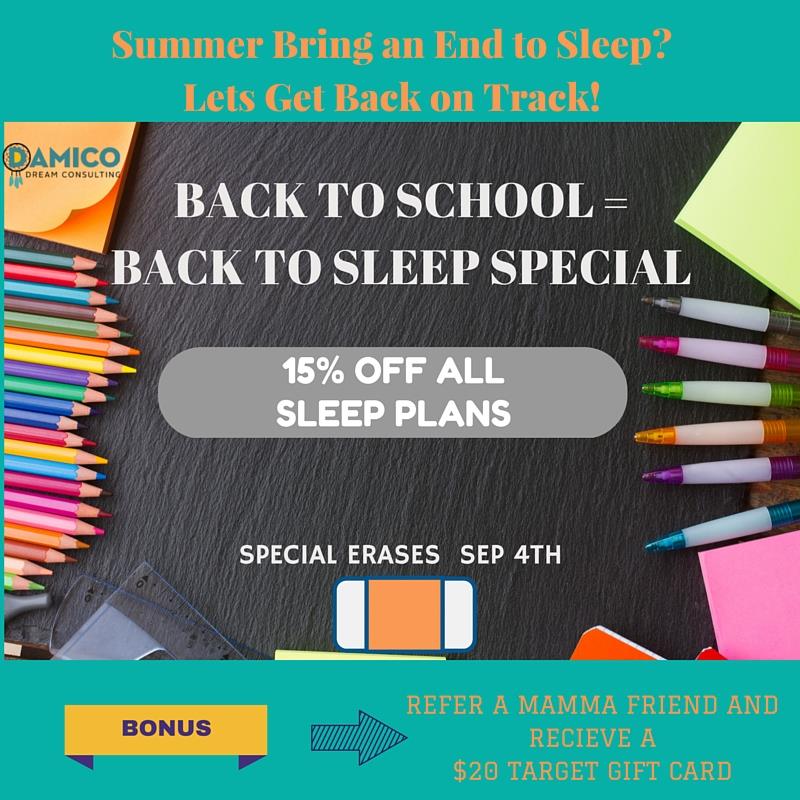 I am currently offering a Back to School/Back to Sleep Special offering 15% off all customized sleep plans. Also, I will be hosting a FREE Sleep Q&A event on my Facebook page on September 1st. Please follow me on Facebook to join the event and check out my website, D'Amico Dream Consulting, for more information on what is offered.
After 10 months of sleep challenges with my son, I truly understand what it feels like to be sleep deprived. After implementing the Sleep Sense Program, healthy sleep habits became a passion to me because of the difference it made for my family. I was selected by Dana Obleman to undergo a comprehensive training and mentoring program, welcoming the opportunity to become a Certified Sleep Sense Consultant. I have helped numerous parent's through this program, supporting them every step of the way. I would love the opportunity to do the same for you!