We earn money from clicks or purchases made via product links in this post.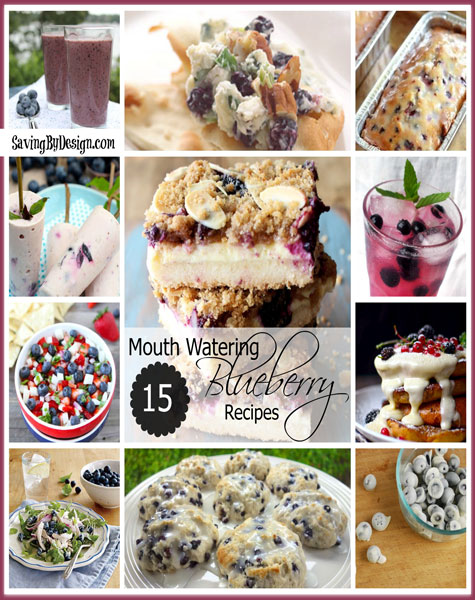 Summer harvests! I LOVE them. And what is hot right now? BLUEBERRIES! I've already been out with the little ones a couple times this summer and have picked so many blueberries that they are coming out of my ears! What have I done or plan to do with all of those sweet little drops from heaven, you ask? You'll find out in the blueberry recipes below, so come and check them out! Don't worry… if you don't feel like picking them, there are lots of pre-picked blueberries for sale, as well. Everyone wins!
15 Mouth Watering Blueberry Recipes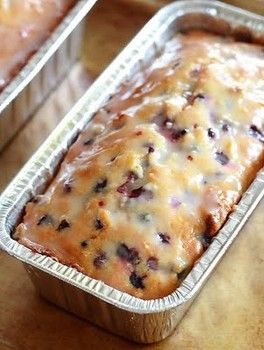 A tried and true savior. It's quick, it's easy, and everyone LOVES it! I found this recipe for Lemon Blueberry Bread at TasteOfHome.com. DELICIOUS!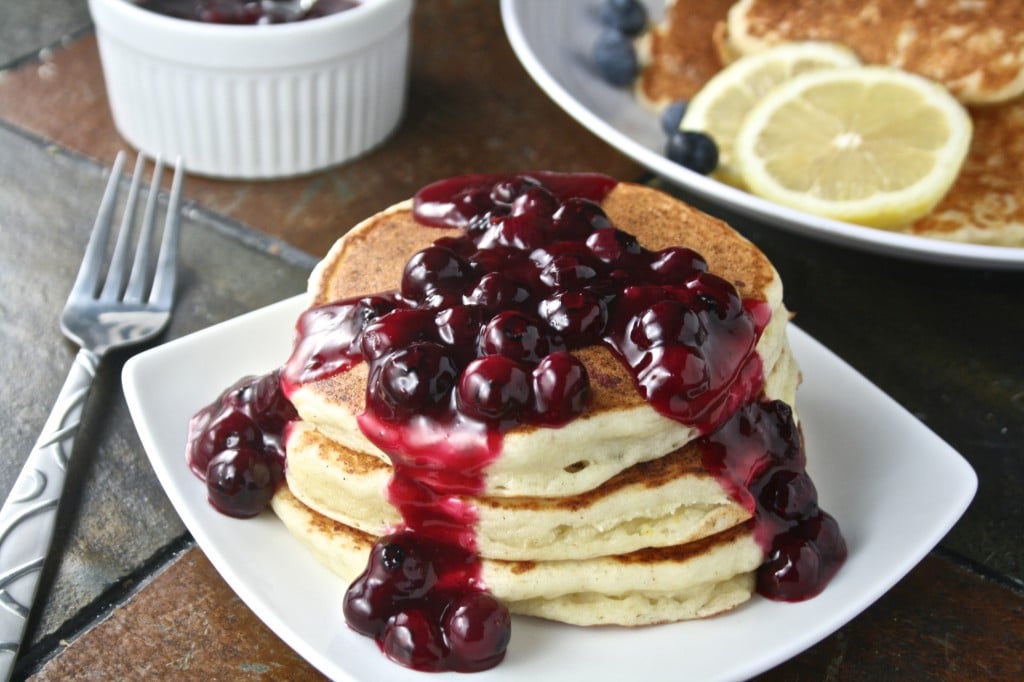 When there are blueberries in the house, we HAVE to have these Lemon Ricotta Pancakes with Fresh Blueberries! It's a tradition! Check out the recipe at FoodBabbles.com!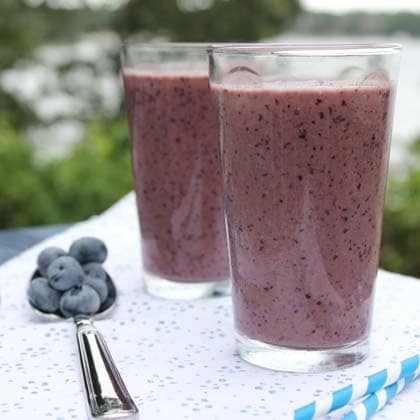 I absolutely adore fresh smoothies and my kids have really been getting into them, as well. How can I say no when I know all the goodness that is in them (even if they don't realize it!). This Berry Blueberry Smoothie (with Spinach!) is a hit with us and no…. the kids have no idea that the spinach is part of this great shake! Find the recipe at Spoonful.com.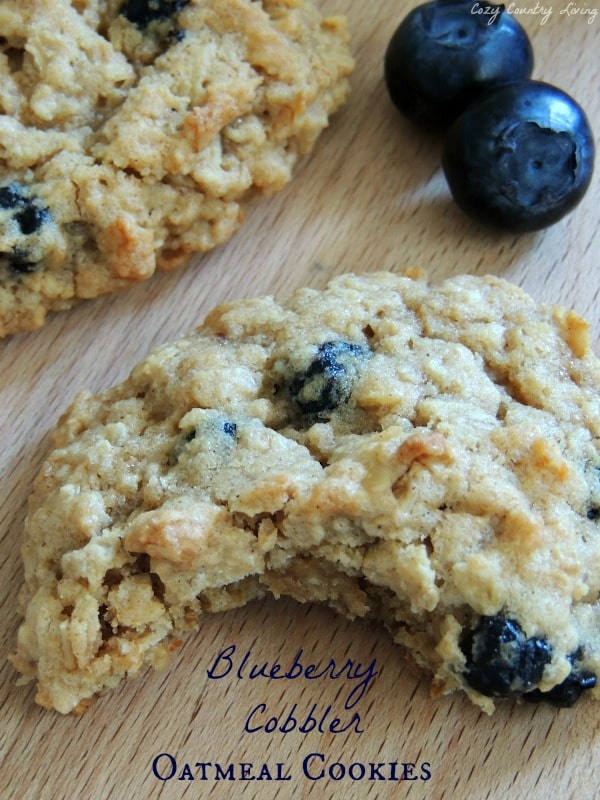 These Blueberry Cobbler Oatmeal Cookies are FANTASTIC! My little guy had a blast helping to make them and had even more fun helping to eat them! Check out the recipe at ThisSillyGirlsLife.com.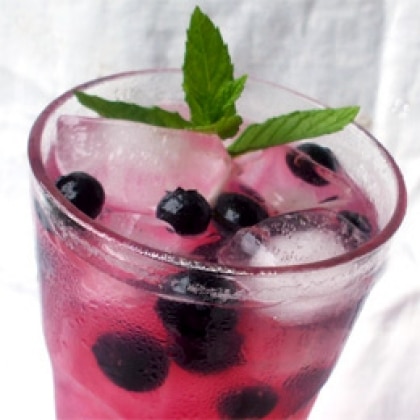 Nothing is more refreshing on a hot, summer day than some lemonade! Try this Blueberry Lemonade recipe that I found at Spoonful.com and see if it floats your boat! I think it hits the spot!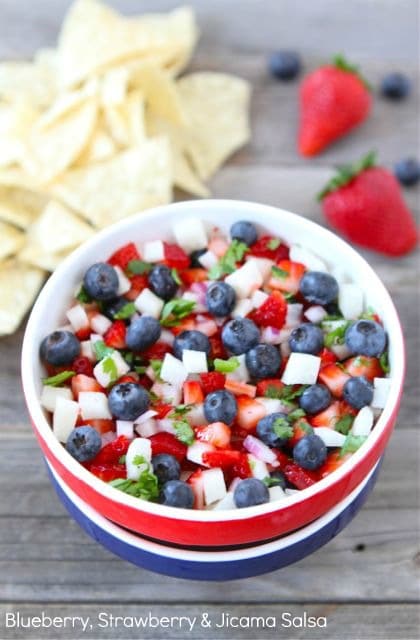 Looking for something original to take to your next pot luck or BBQ this summer? Check out this Blueberry Strawberry Jicama Salsa! TwoPeasAndTheirPod.com sure has a hit on their hands with this one! Grab some chips and you're all set!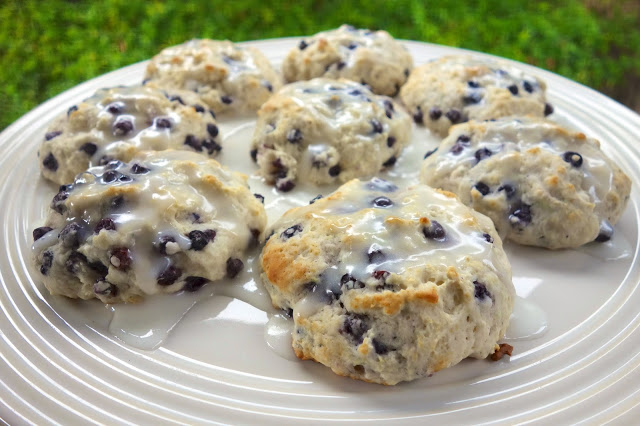 Oh my! These Quick Blueberry Biscuits are the PERFECT addition to your dinner plate tonight! PlainChicken.com made my day when I stumbled across this gem and really added a great touch to my family's meal. Make sure to try these out!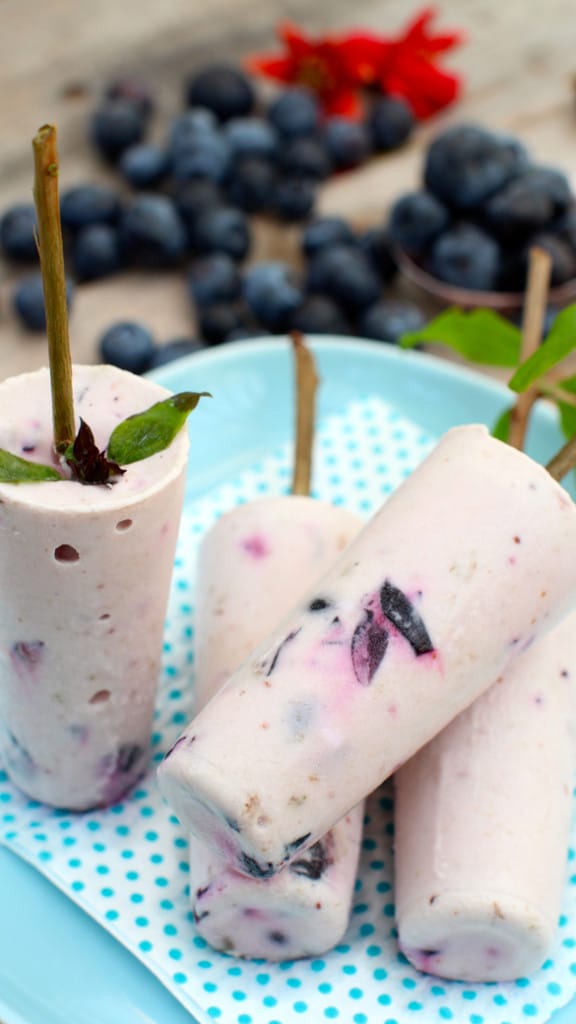 Oooooh, you're kids are going to think you're the best parent ever when you whip up these Blueberry Coconut Dreamsicles! Check out the recipe at Fancy-Edibles.com and see for yourself! We will definitely be trying these out SOON in this summer heat!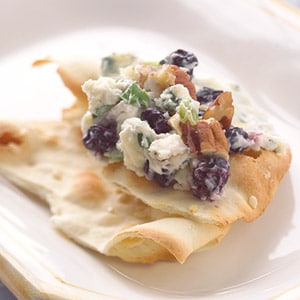 This Berry Blue Cheese Spread is HEAVEN! I came across this at Recipe.com and whipped up a batch for a small girls get together and we LOVED it! Yuuuuumy. Seriously. So. Good.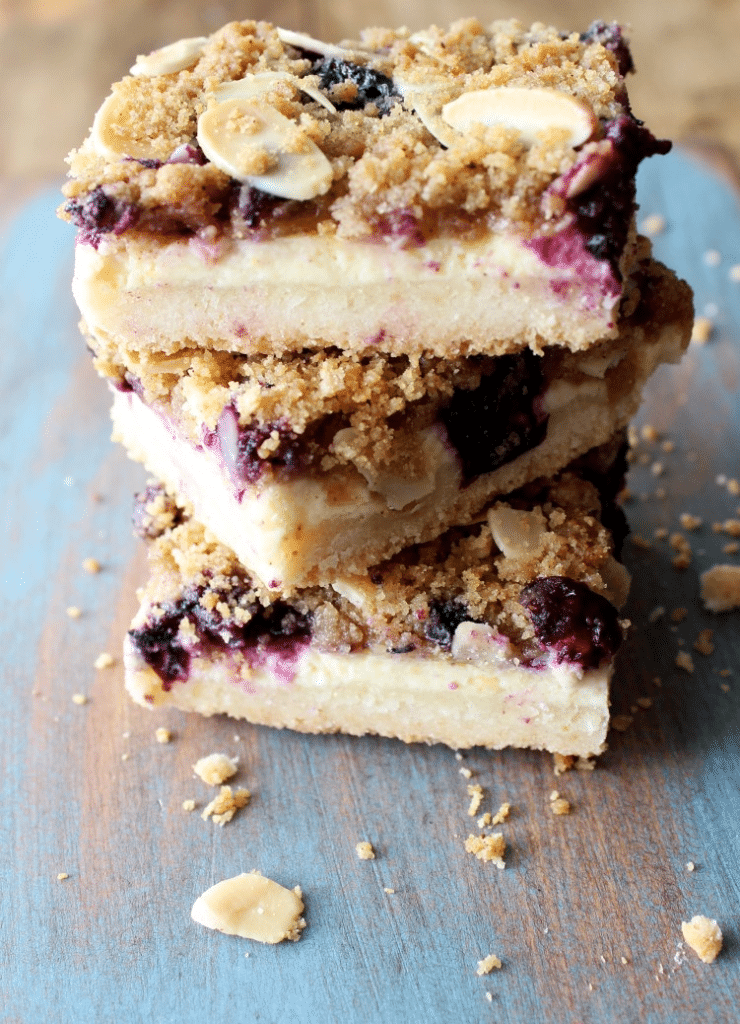 Now this is what I'm talking about! These Lemon Blueberry Cheesecake Bars look so perfectly indulgent that I'm almost afraid to make it for fear I'll eat the whole pan! Check out the recipe at BlueberryCouncil.org. I have a feeling this mouth-watering dessert will be made more than once in this household!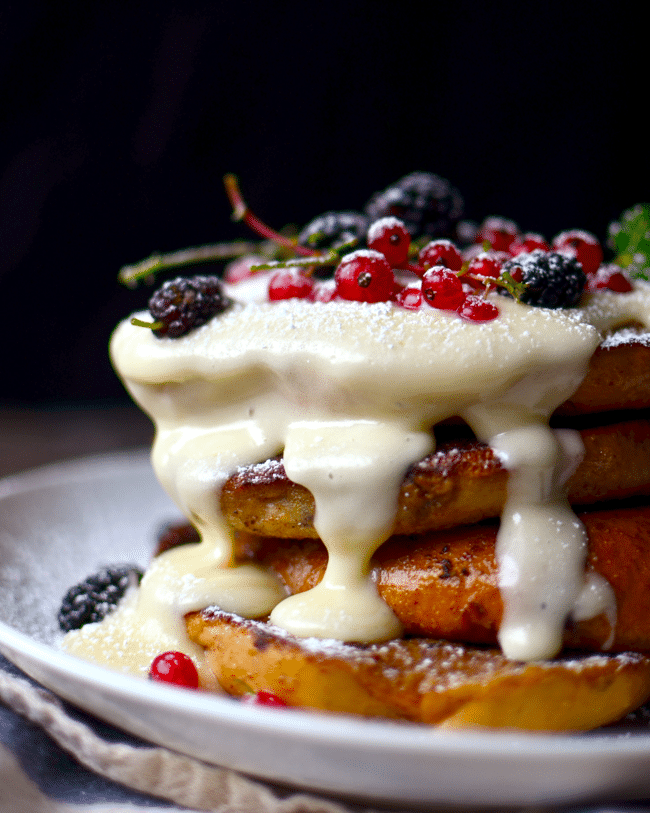 Blueberries and breakfast just really go hand-in-hand, don't you think? Try this Blueberry Bagel French Toast recipe from YammiesNoshery.com.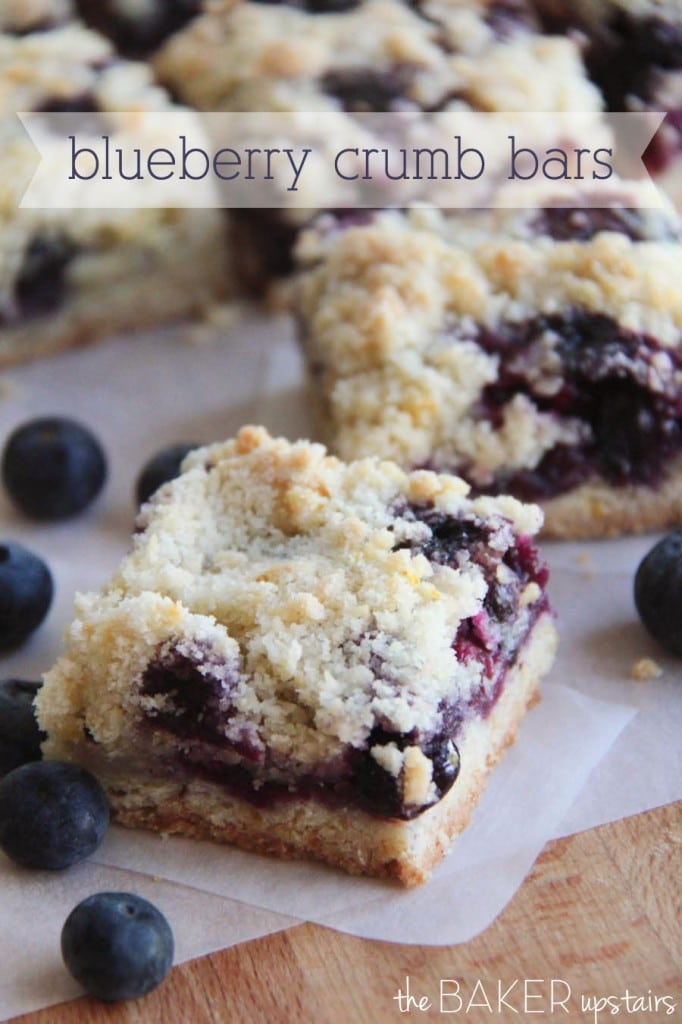 I love these types of recipes with fresh fruit and this Blueberry Crumb Bar recipe certainly doesn't disappoint! TheBakerUpstairs.com gets mad props for these lovely bars that were a perfect dessert at a recent picnic!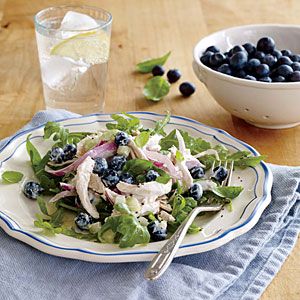 I love fresh summer salads, so when I came across this Creamy Blueberry Salad on MyRecipes.com, I knew it was going to be a good day to be me, come lunchtime! And I was right! It was awesome! One thing I love about these kinds of salads is that you can really do anything to make it your own and put your own spin on it. Yummy!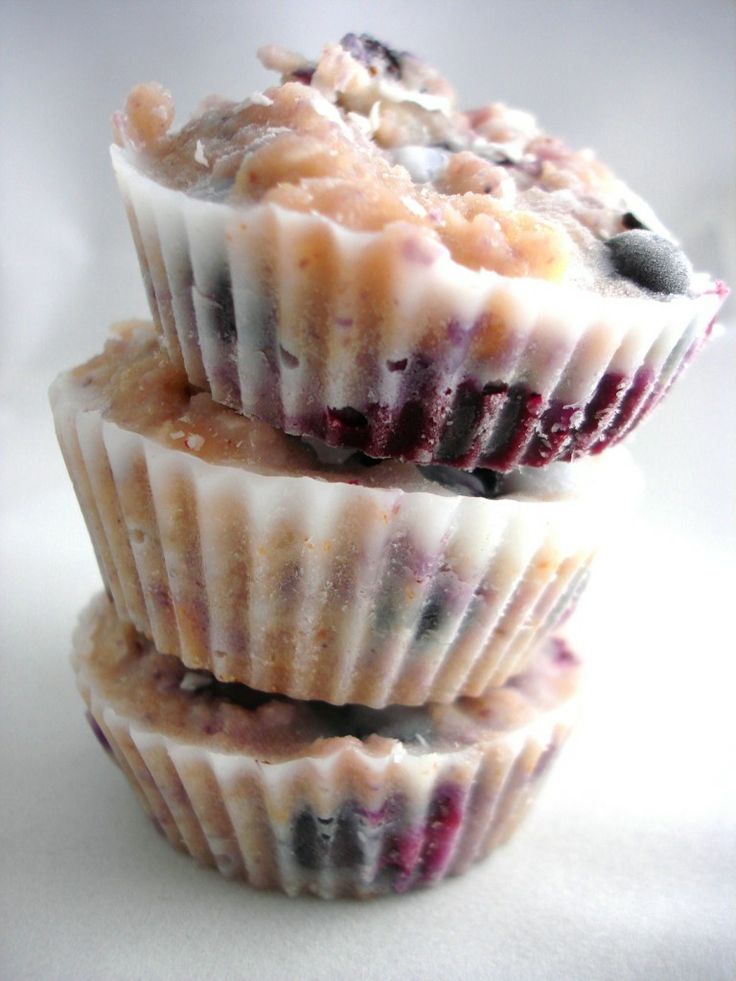 Ohhhh…. My….. Gosh…. Look at these Blueberry Honey Coconut Cups!!! I don't even know where to begin! I found this at PaleoMG.com and they look simply divine. I pretty much want to stop what I'm doing and run to my kitchen to make these right now! And best of all, they are a healthy snack alternative for the kiddos!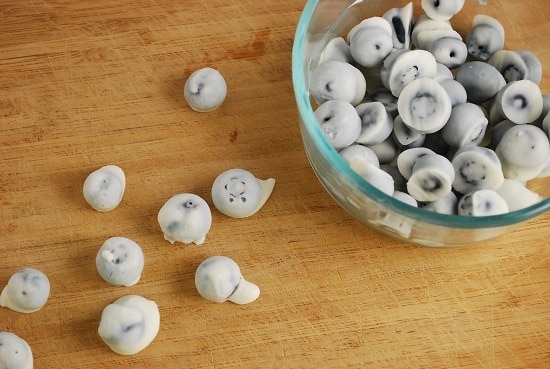 Frozen Yogurt Covered Blueberries. Fast, easy, and oh so yummy! Such a great toddler snack, too! Check this out at Laaloosh.com.
That about sums up what I've been up to recently! But it's all part of the greatness of summer. Fresh fruits that everyone can enjoy at anytime. And I personally love getting the family out of the house to go and harvest all of the fun fruits and veggies of the various seasons. It's a great way to get the kids moving and seeing the fruits of their hard labor makes it even better! Enjoy!
Do you have any other yummy Blueberry Recipes or Ideas that you've used that were to die for?!?! Be sure to share in the comments below! 🙂