We earn money from clicks or purchases made via product links in this post.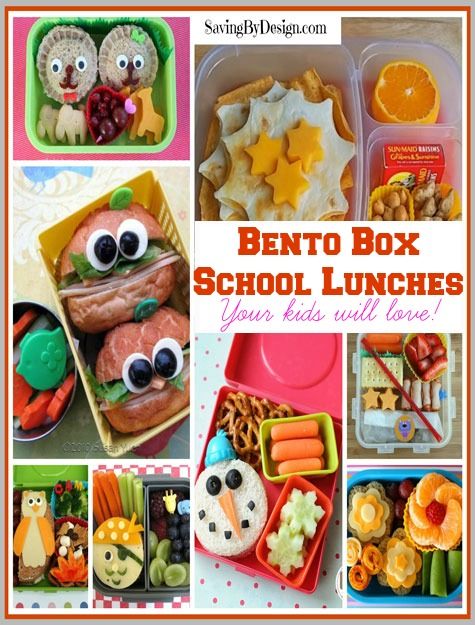 Can you believe that school is already right around the corner?!?! I sure can't. I'm already waist deep in back-to-school supply lists, back-to-school clothes, and working on getting the school routine back up and running. How can it already be almost mid-August?!?! That being said…while there is still time to catch my breath, I've been busy looking at some awesome school lunch ideas that the kids won't end up bringing home or trading for something better! And what better way to make that happen? BENTO BOX SCHOOL LUNCHES!
Bento Box School Lunches Your Kids Will Love…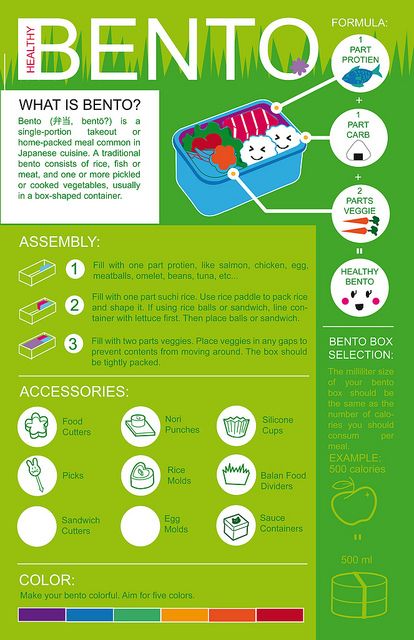 I first discovered the Bento box phenomena last year. For those not in the know…The Bento box is a tradition in Japan where a homemaker will carefully pack a lunch for her husband and children. Bentos are traditionally packed in boxes, and are always aesthetically pleasing. They are sometimes carefully crafted into animals or cartoon characters… AKA, FUN! I also love how most meals incorporate healthy items that are well-rounded for your child's diet. But don't worry, you don't have to be a food artist to pack one!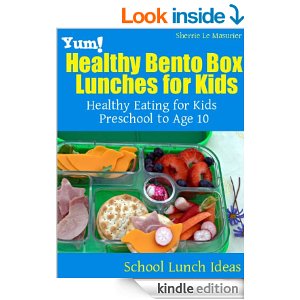 To start out, grab up this book on Amazon.com and check out some awesome recipes and ideas that you can keep at your fingertips all the time with your Kindle! I love this book and it really got the juices flowing on what to make!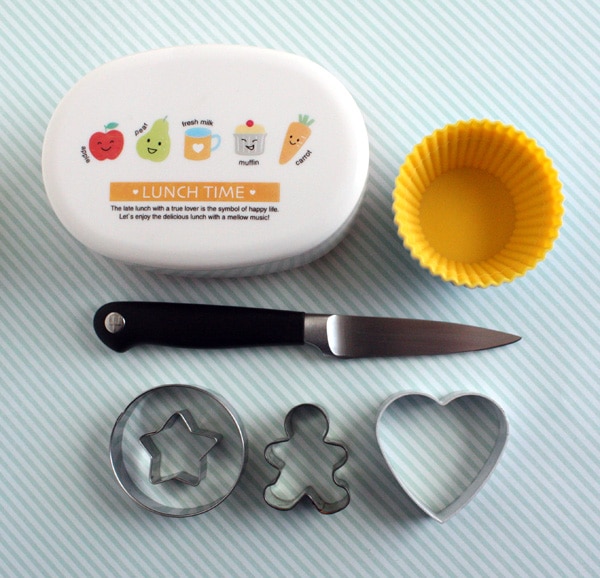 You might be wondering how in the world you should get started! Check out this article at www.HelloBee.com to see what some basic Bento Box Lunch Equipment is. You can also check out some of my favorite Bento Box accessories. We all have to start somewhere!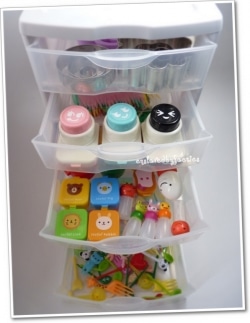 A Basic Bento Supply List for Beginners can be found here at www.Squidoo.com! There are many starter kits that you can look over and see what might work best in your house!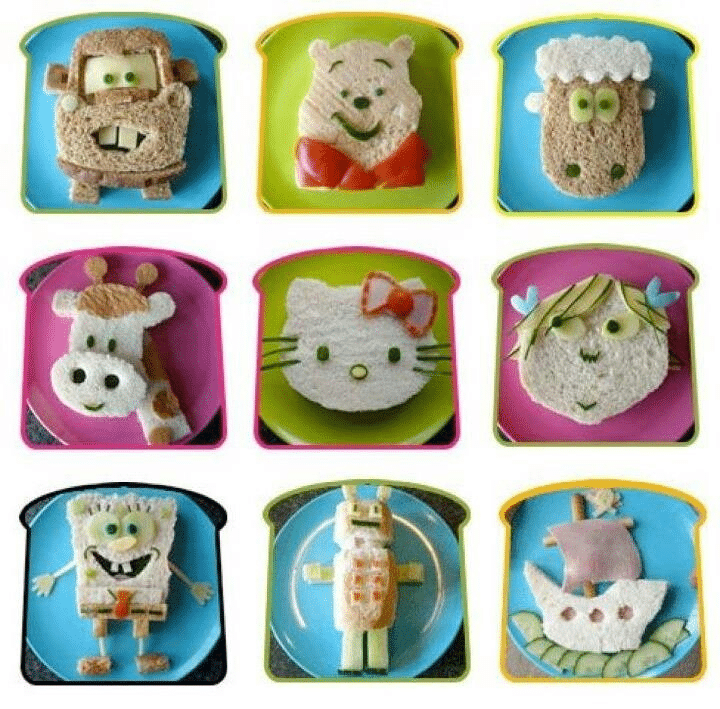 Check out some of these awesome Disney Inspired sandwiches that I found at www.Pinterest.com! Your kids are going to go nuts with these fun ideas and will be showing off their good fortune to all of their friends!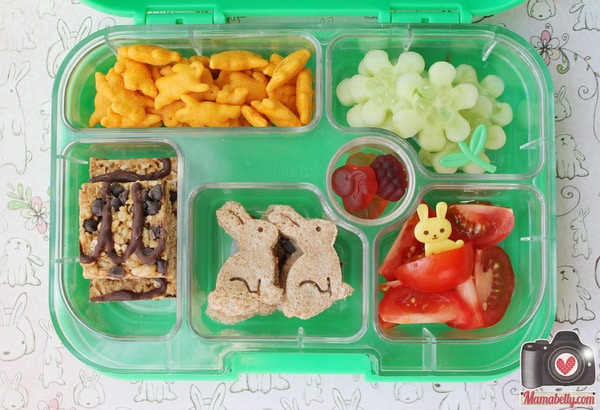 If you're looking for a site that has just a ton of great ideas for Bento Box lunches, check out www.HelloBee.com. You'll feel like you won the jackpot! I love the variety of ideas they have!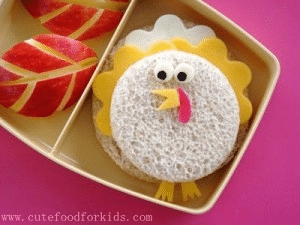 While Thanksgiving may seem like forever away, it's never too early to plan that extra special lunch over Thanksgiving week for the kiddos! Check out this awesome "Turkey" sandwich idea at www.PenniesAndBlessings.com!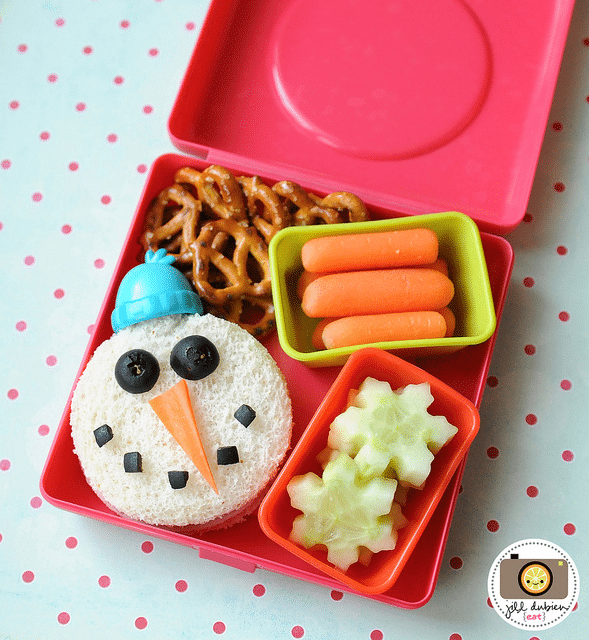 While we're at it, we may as well get some winter ideas, too! Check out this Snowman Lunch at www.MeetTheDubiens.com. They will have you covered for those snowy days that are sure to come our way for most of us this winter!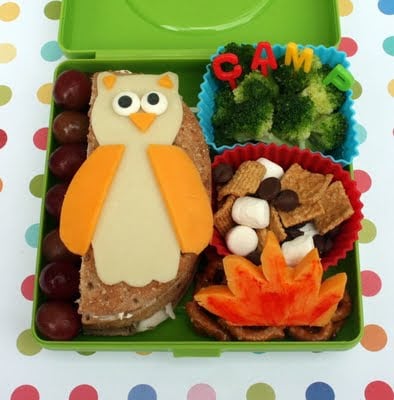 Do you have any Owl lovers at your house? If so, this will be right up there ally! I love how Bento Box lunches can be made to accommodate just about everyone's favorite things! Check out www.Bento-logy.blogspot.com for tons of Bento Box lunch ideas!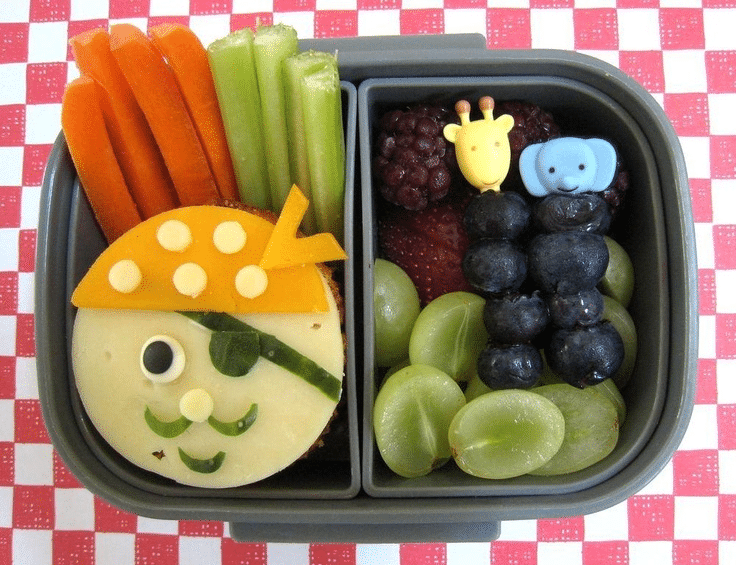 Arrrrr…. Matey! I have a little guy who is going to FLIP when I pack him a Pirate-Inspired Bento Box lunch! www.BentoLunch.net will have the deets for this great idea, along with many more!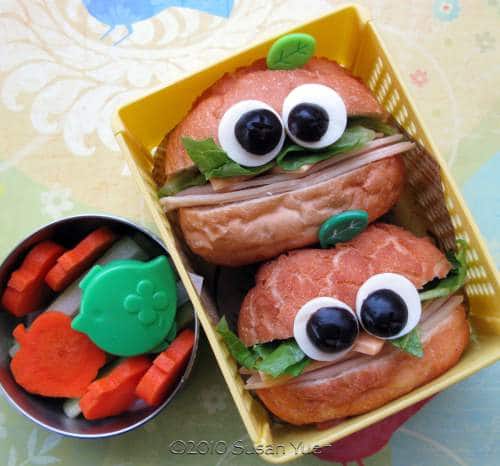 Look how cute this idea is! These are the "Pumpkin Twins", which can be found at www.SusanYuen.WordPress.com! I just love those eyes! This looks like a super fun one!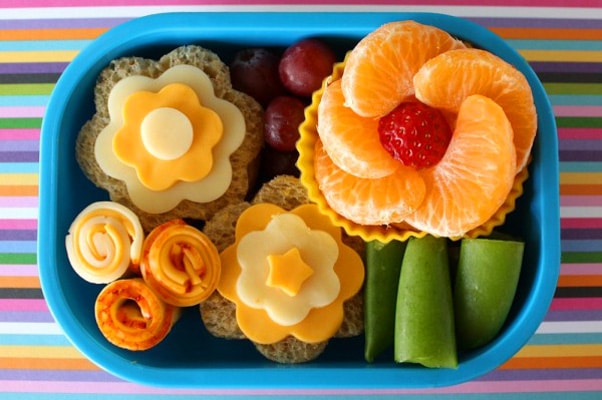 One thing I just love about Bento Box meals is that they combine a ton of healthy ingredients, while making it so fun and special for the kids. I know that mine sure are excited to try new things when it's arranged in a fun and aesthetically pleasing way! www.ParentMap.com has some great lunch ideas that will make you feel confident the kids are eating healthy!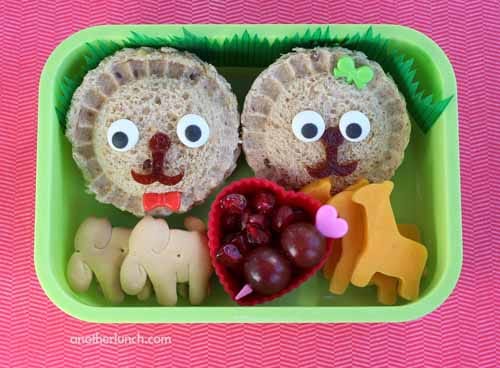 Do your kids love going to the zoo?!?! Check out this zoo-inspired idea at www.blogs.babycenter.com and you'll be inspired by lots of fun animal ideas!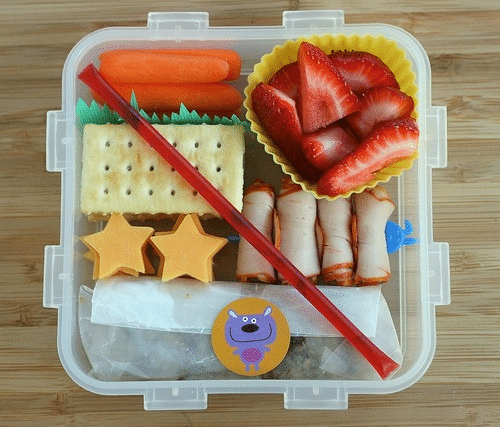 Not all Bento Box lunches have to be over-the-top with an elaborate theme. Here are some simple and easy ideas at www.Indulgy.com that will get you comfortable with packing these types of lunches and will easily get you on your way!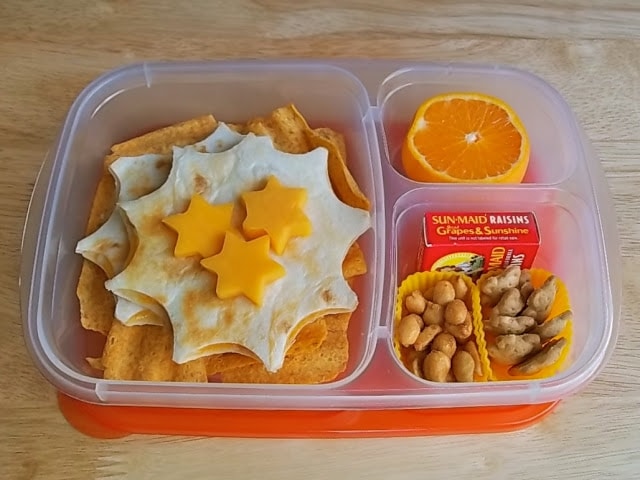 Gloomy day outside? Go for this wonderful Sunshine theme found at www.BentOnBetterLunches.com! You'll be sure to cure the gloomy day blues for your little ones!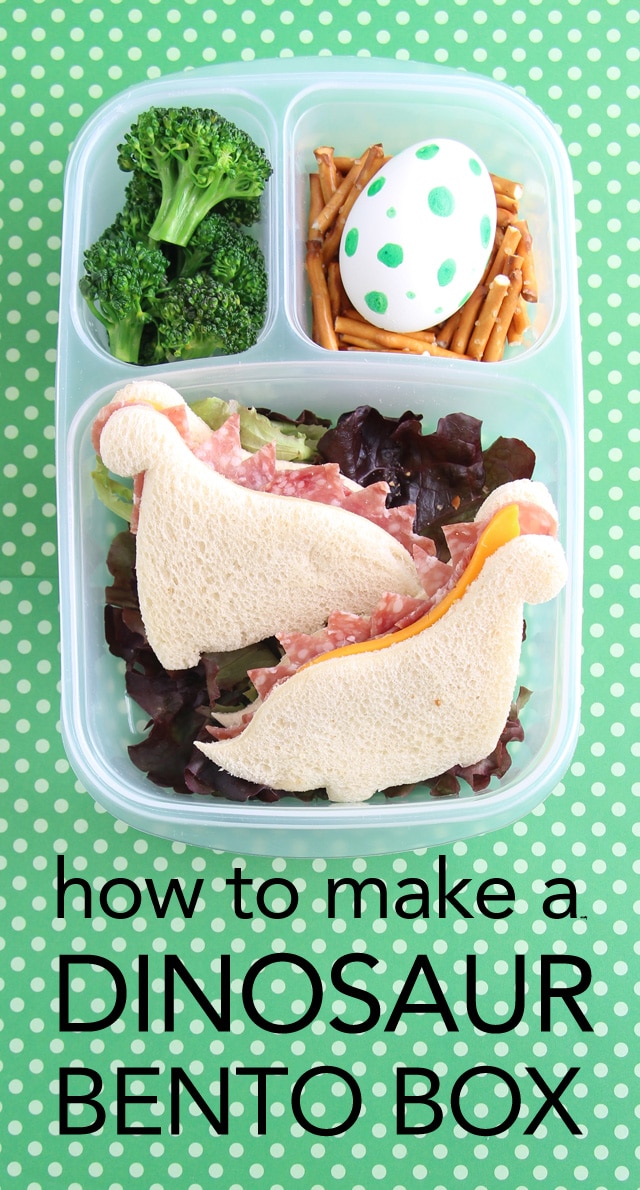 If you have a dinosaur lover, they are going to LOVE this Dinosaur Bento Box Idea from www.Wendolonia.com! Get creative, have fun, and wow your little one's day with this great lunch!
Hopefully you now have a great understanding of the Bento Box lunch phenomenon and you are excited to give it a go yourself! Don't forget, you don't have to be super creative everyday. I know my little ones are excited if I do this once a week and are always looking forward to seeing what their awesome lunch has. Have fun with it and enjoy!
Do you have any other awesome Bento Box Lunch Ideas that you've used that made your little one's day?!?! Be sure to share in the comments below! 🙂