We earn money from clicks or purchases made via product links in this post.
Finding the perfect gift for everyone on your list is no easy task. In this gift guide you'll find my favorite gifts for everyone on your list!
Finding the perfect Christmas gift for everyone on your list is no easy task. Nobody wants to give "just another gift"…we want to give a meaningful gift, something that you know will be loved and used.
This is especially true since this year we won't be giving quite as many gifts as we have in the past.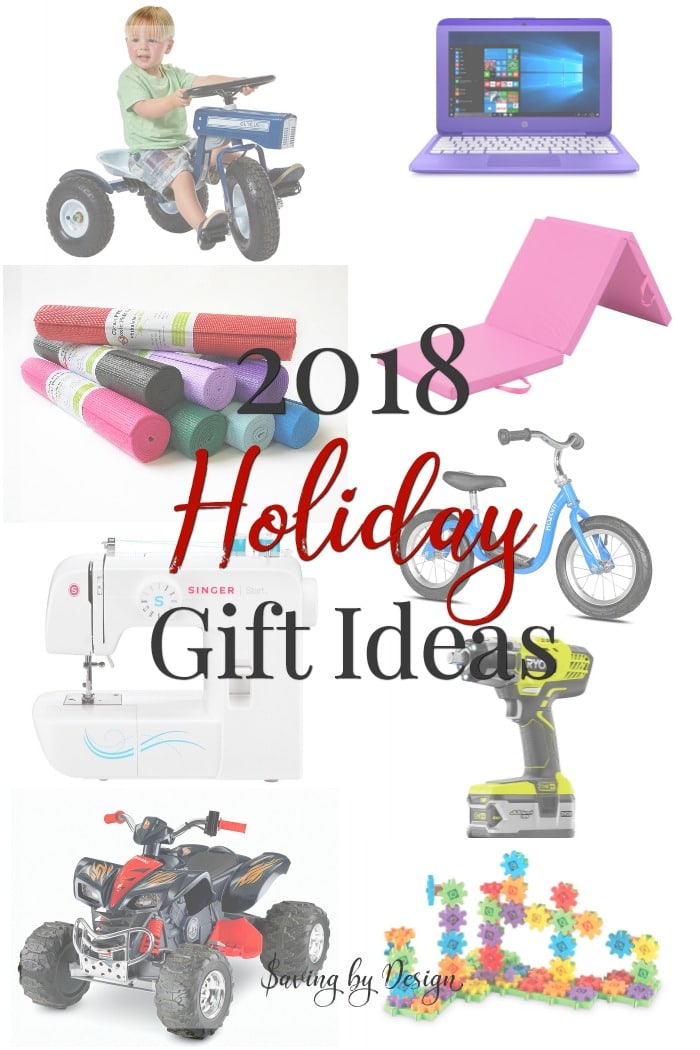 2018 Holiday Gift List
This year I was lucky to work with wonderful companies to personally try out some new products, along with gift some to other families and our own children. I've included affiliate links to the products so you can easily find them.
While some of these gifts may be more than your individual budget allows, you can always find other family members to chip in with you. We do this a lot for big gifts around here…bikes, quads, beds, patio furniture, lawn mowers, computers…
We would much rather put money towards a gift that someone really wants, rather than just pick something that fits within our budget.
Here are my favorite gift ideas for adults…
We all know a DIY fanatic…someone who just CAN'T WAIT to get into the next home improvement project! In our family I have to say that's definitely my hubby and me. Whether it's inside, outside, home decor, or an entire room remodel, we're always planning out our next project.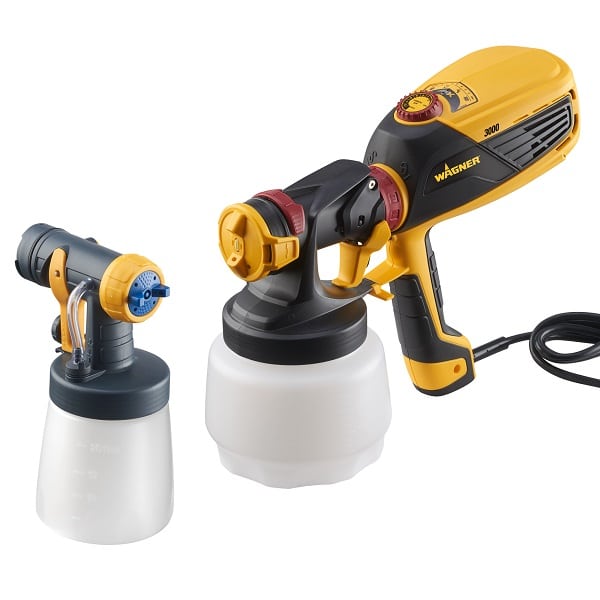 All I want for Christmas is a paint sprayer?! Yep, that's honestly what I asked for for Christmas! There are so many projects I can't wait to dive in to – updating my fireplace, making over my dining room furniture, painting our siding, and staining our decks, just to name a few.
That's why this FLEXiO 3000 paint sprayer is perfect! It's a flexible solution for any type of home painting project. It can paint a wall 10 times faster than a brush or put a fine finish on furniture saving time and effort. The 3000 comes complete with two nozzles, one for big surface projects like walls, siding, and fences and the other for small projects and fine finishing on cabinets and trim.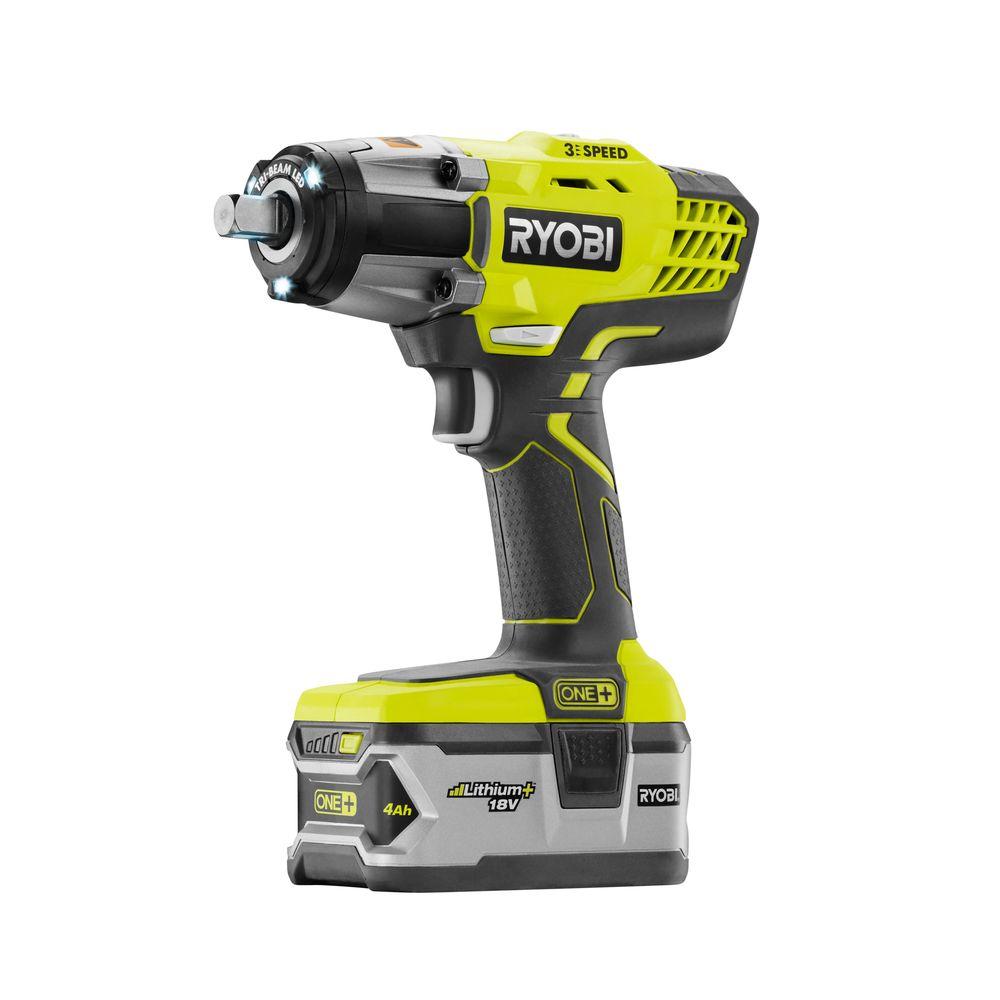 My hubby asked for an "impact gun"…a what? Now as I mentioned, we're always doing some sort of project around here so it's pretty unusual for me not to know the tools he likes. But this one I hadn't heard before. Then when I started googling "impact gun" I kept seeing "impact wrench." Turns out, that's exactly what he wanted …it's just a drill meant for heavy duty applications 😉
His exact choice was the 18-Volt ONE+ Cordless Lithium-Ion Impact Wrench. It produces 300 ft. lbs. of torque and up to 3200 impacts per minute, allowing you to use it for a variety of heavy-duty applications. It features a 3-speed selector switch and tri-beam LED lights, and you can count on getting the best performance out of your tool with the included 18-Volt ONE+ 4Ah High Capacity Battery, which improves the performance of ONE+ tools up to 35% over NiCd.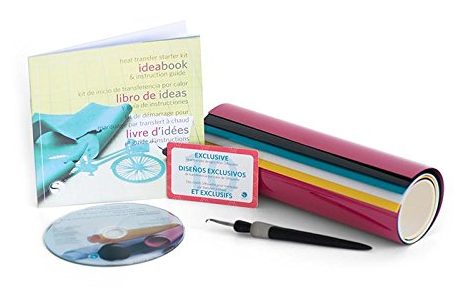 One thing almost any crafter can't do without is their Silhouette! While I've had my Silhouette for a few years now, there are always accessories that I need or new techniques I can't wait to try. If someone on your list has a Silhouette, I'm sure there is some type of starter kit, tools, or accessories they can use.
You can find your perfect Silhouette gift here.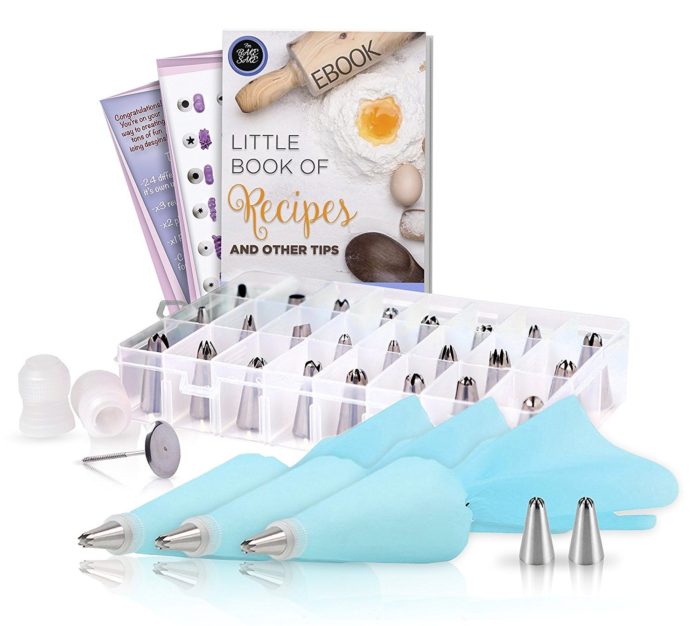 Throwing a party for my kids is just so much fun! In fact, it might be more fun for me than them 🙂
I love coming up with a fun theme, decorating the house, and of course, making my own cake too! If there's someone on your list that loves making cakes, a cake decorating kit would probably be a hit!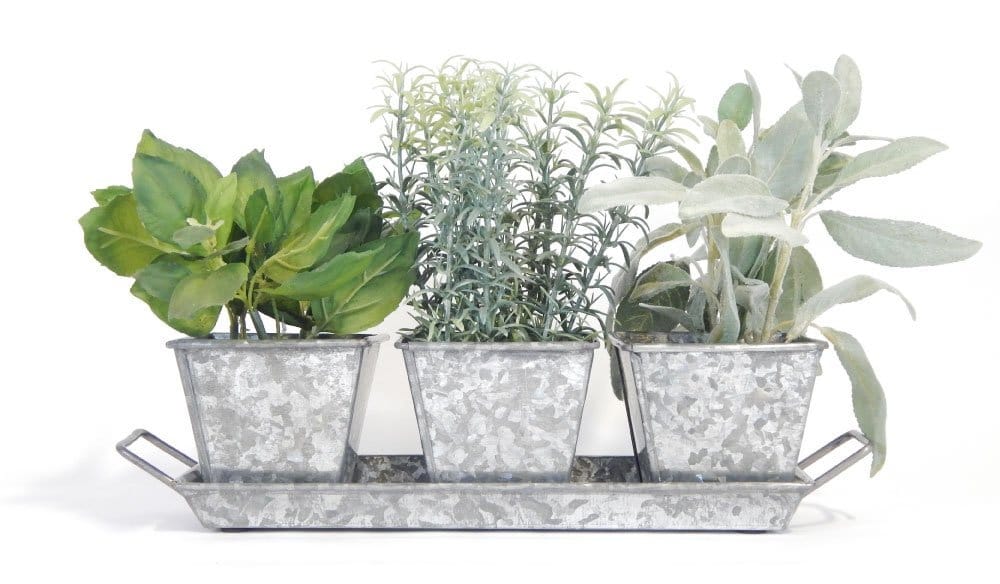 Any gardeners on your list? How about a home cook that loves using fresh herbs? Then an herb garden would be the perfect gift!
There are quite a few herb gardens kits you can buy or you can do a little DIY yourself and create something unique. Here are a few great herb garden ideas for any space.
Next up, the kiddos! Here are my favorite gifts for kids…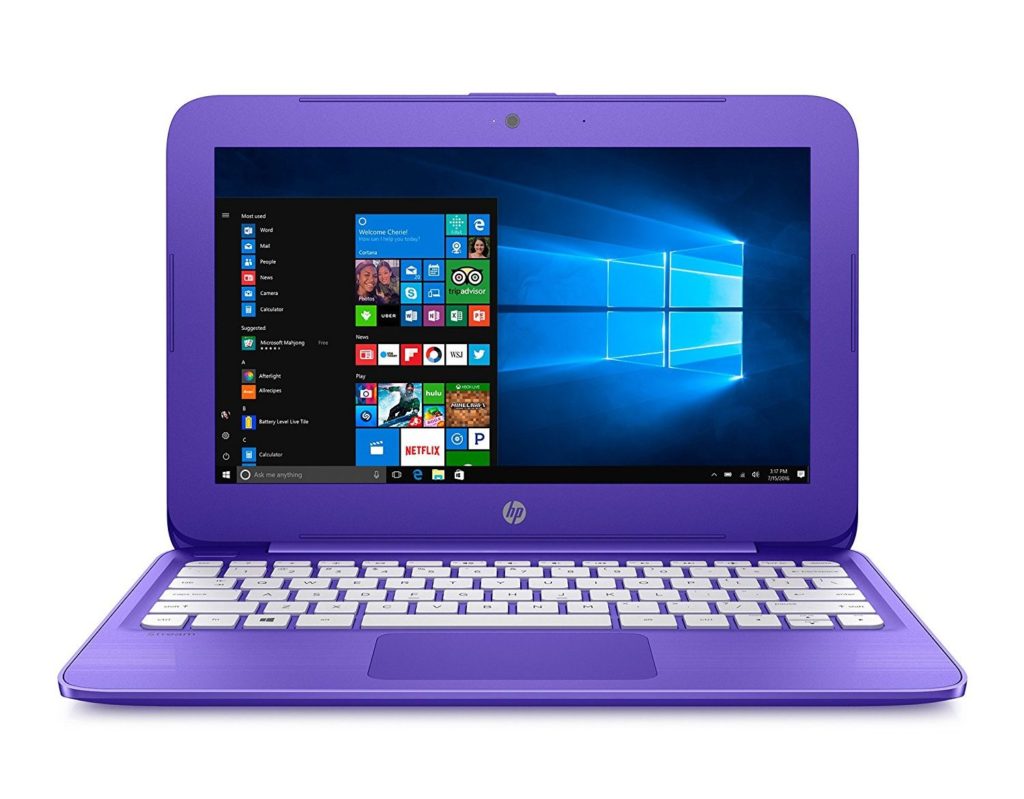 My kids have been asking for their own computers for years. Now of course they want to play games and watch movies on it, but the truth is, that they do now have homework assignments which a computer would help with.
I'd also much rather them learn the computer skills they'll definitely need in just a few short years, than have them sit in front of a gaming console.
After doing my research, the HP Stream was the laptop we decided to go with. It's available in both 11″ or 14″ and blue and purple…perfect for my son and daughter 🙂
With the HP Stream you get the essential productivity you want, without slowing down. This nimble laptop lets you easily shift from homework workhorse to marathoning your favorite shows. With Windows 10, you'll experience fast start-ups, a familiar yet expanded Start menu, and great new ways to get stuff done.
Don't forget your HP Stream carrying case!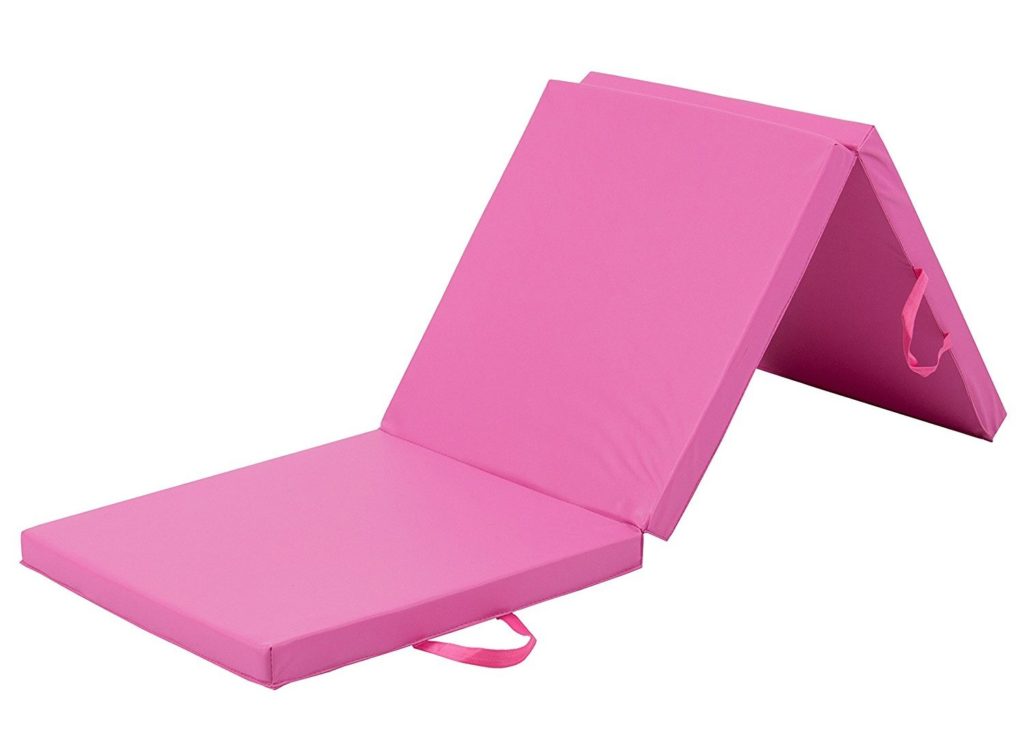 At the top of my daughter's list this year is a tumbling mat. She just started taking a tumbling class at her dance studio and I swear she cartwheels around the house like she walks. She almost has her back walkover and her back handspring is up next!
This Best Choice Products tumbling mat is constructed of 2-inch thick high density EPE foam, making it perfect for gymnastics tumbling, yoga, Pilates, or martial arts. A tri-fold design condenses the 6-foot length of this mat to a manageable 2-foot square for easy storage and portability.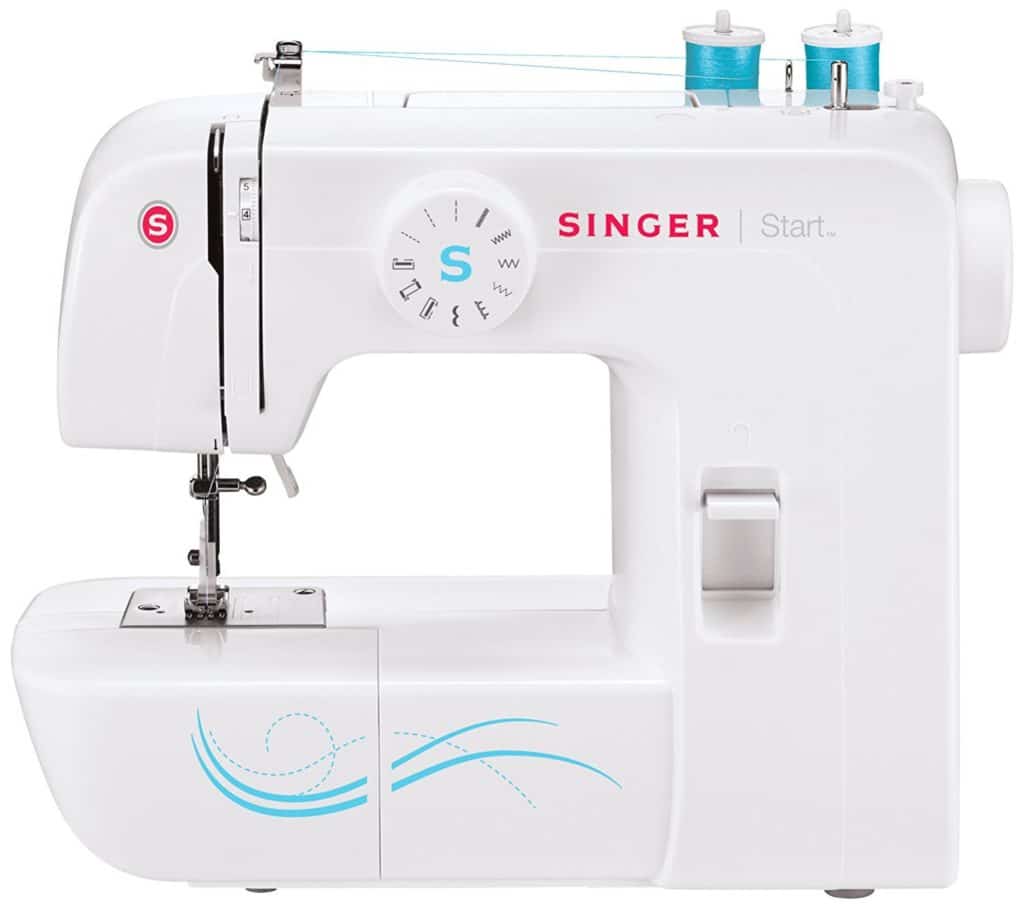 Another great gift for a little girl, especially if she enjoys crafts, is a sewing machine! I can't wait to get started on various projects with my little princess…I know she will love making things for her room like curtains, decorative pillows, and much more!
Since the price is similar, I don't think there's any reason to waste money on a "toy" sewing machine. This Singer 1304 Start Free Arm Portable Sewing Machine seemed perfect…it's not overly complicated, but gets the job done and is a great price!
Whether you're looking to make garment alterations or to start a new project from scratch, the heavy duty Singer 1304 Start Free Arm Portable Sewing Machine with 6 Built-In Stitchesand its sewing accessories are an easy-to-use and versatile products. Its automatic needle Threaded is sewing's biggest timesaver, and the machine's 1, 100-stitches-per-minute speed allows you to bring your creative ideas to life quickly.
Don't forget to include a copy of Sewing School! This inspiring guide includes 21 fun sewing projects for children ages 5 and up. With easy-to-follow illustrated instructions and cut-out patterns, young crafters will quickly be sewing up colorful pillows, potholders, dolls, blankets, and more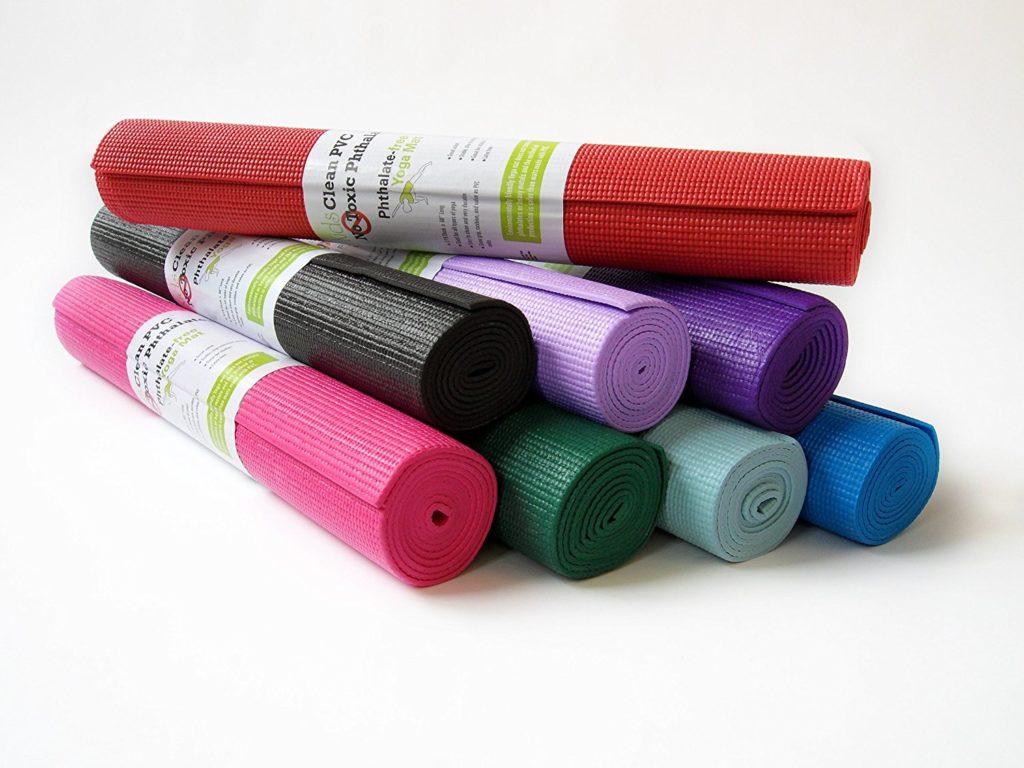 Looking to add a fun family activity to your daily routine? Or maybe you have a little one who would LOVE to join you for yoga!
These kids' yoga mats are perfect! There are plenty of fun color choices, they are free of toxic phthalates, dioxins and furans, phenol, or heavy metals, and they are lightweight and easy for small hands to carry.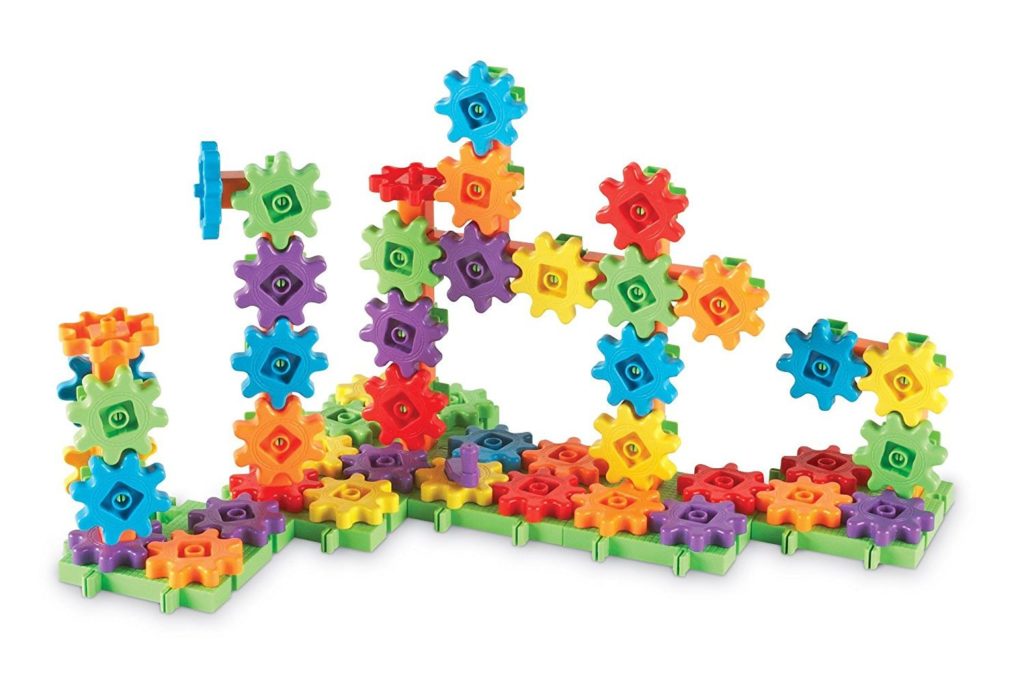 We were over my mom's house the other day and my little guy found a gears toy from when my niece was a baby 10 years ago. He absolutely loved it! While they no longer make the exact toy he was playing with, there are TONS of new and improved versions. I like the ones by Learning Resources the best 🙂
Vibrant, spinning gears set imaginations in motion. The GEARS! GEARS! GEARS! Deluxe Building Set is a child's introduction to the world of construction and movement. Bright colors and easy-to-assemble pieces encourage children to create moving masterpieces. There are so many ways to build and open-ended components mean there are no wrong ways to build.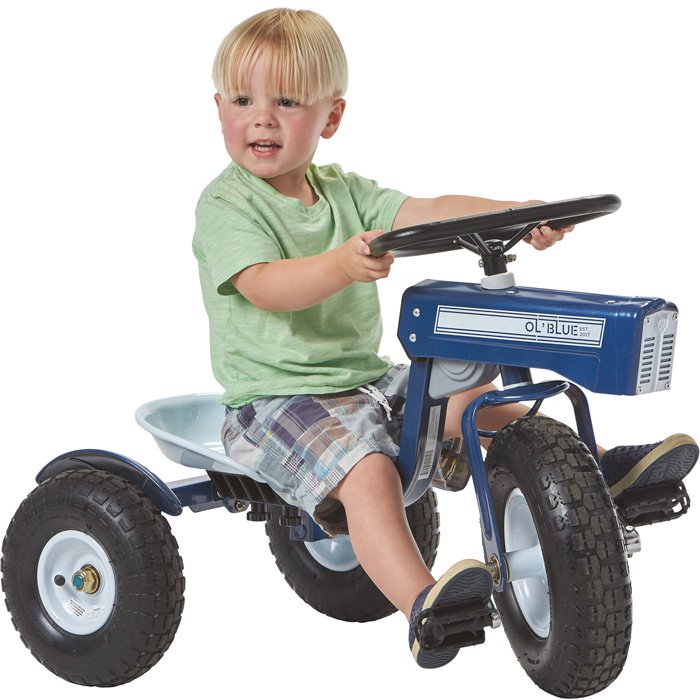 If they like tractors as much as my little man likes tractors, how cute is this for your little one's first tricycle? This tractor trike has the markings of a classic Ol' Blue Tractor to give tykes the feeling of riding on a vintage farm tractor.
Constructed from sturdy steel for years of outdoor fun, the trike has pneumatic wheels to roll over all types of terrain, a tractor-like steering wheel and an adjustable seat with 3 positions to fit most kids ages 2–5.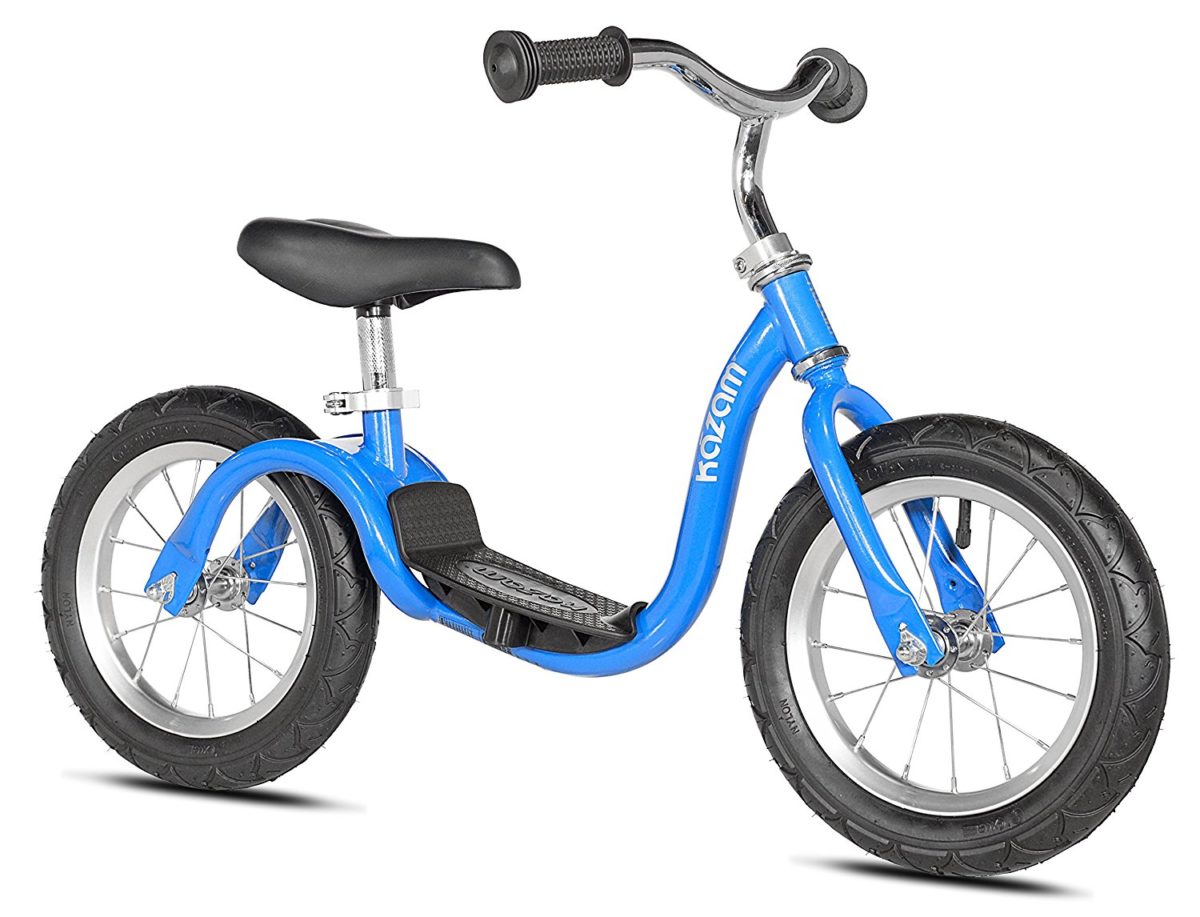 A super fun alternative to a tricycle for toddlers and up is this super cool KaZAM balance bike! They'll feel just like a big kid with their very own bike!
Designed without pedals, the KaZAM Balance Bike allows riders to develop their balance before introducing pedaling, making the transition onto traditional bikes seamless. After all, it's the balance that's the hard part, pedaling is easy!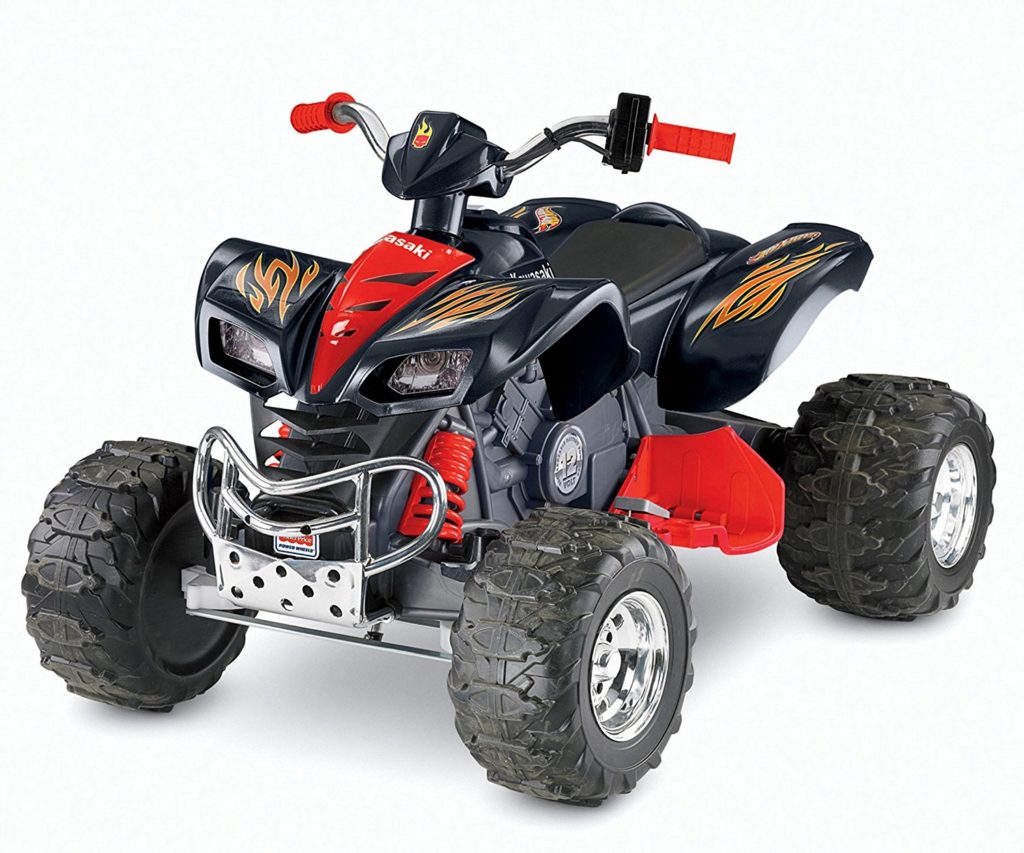 My little guy has been asking for a quad for as long as I can remember…and he's only 2! After lots of searching and review-reading, the Power Wheels Kawasaki KFX is the one we liked the best.
Cool Hot Wheels graphics, flashy-looking "chrome" accents and realistic Kawasaki KFX styling team up to take kids on imaginative, off-road ATV racing adventures! It powers through rough terrain, including ruts, wet grass, gravel, mud, and more, while the twist-grip throttle revs it into high speed! 12-volts of battery power for two speeds forward (2.5 and 5 mph, max.), plus reverse, with optional high-speed lock-out for beginners and Power Lock Brakes.
There's also a Barbie Kawasaki KFX for your action-loving princess 😉