We earn money from clicks or purchases made via product links in this post.
New Year's Eve at home with your family can be just as much fun as a night out on the town. Here are some fun activities for the countdown to midnight.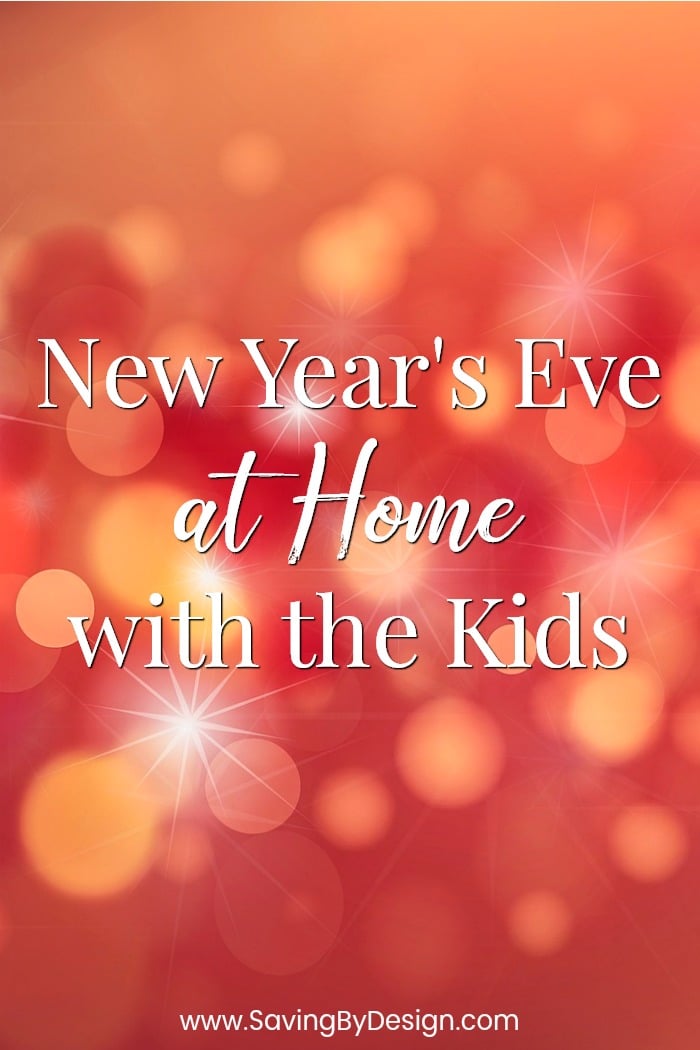 When I was a kid, I can honestly say that I was just as excited for New Year's Eve as I was for Christmas.
We would blow up some balloons, have a delicious seafood dinner, and play board games all night long as we counted down to midnight.
Now as an adult I want my kids to have those same fun memories and it's nice to finally get to sit home and enjoy each other after what always turns out to be a crazy busy holiday season. It's our one last chance to relax before heading back to the grind.
New Year's Eve at Home with the Kids: Fun Activities to Ring in the New Year!
New Year's Eve at home with your family can be just as much fun as a night out on the town. Here are some fun activities to do with your kids as you count down to midnight…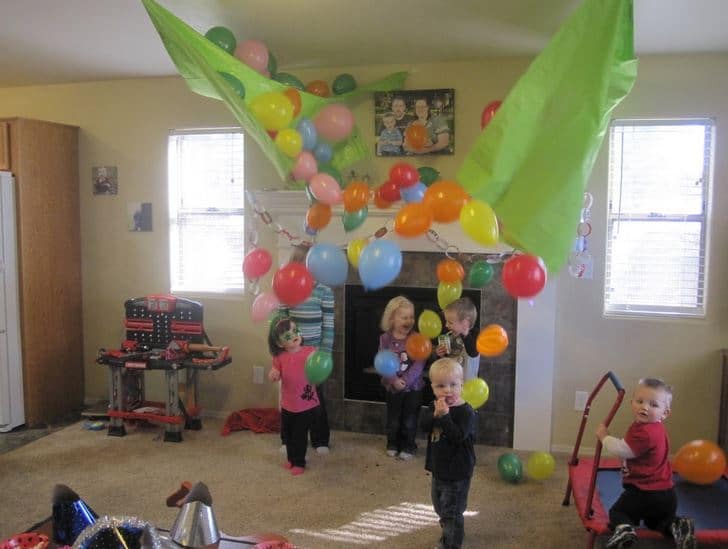 Kids LOVE balloons and it is New Year's Eve, so celebrate with a balloon drop! See how at Been There, Pinned That.
Don't forget the ball! Everyone needs their very own ball to shine in their home as they're watching the one on tv drop! Find out how to make one at The Adventures of J-Man and MillerBug.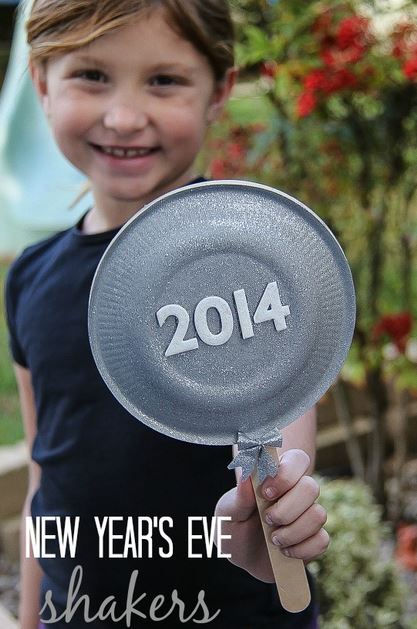 Shake up some noise with these super easy and fun shakers from The Centsible Life.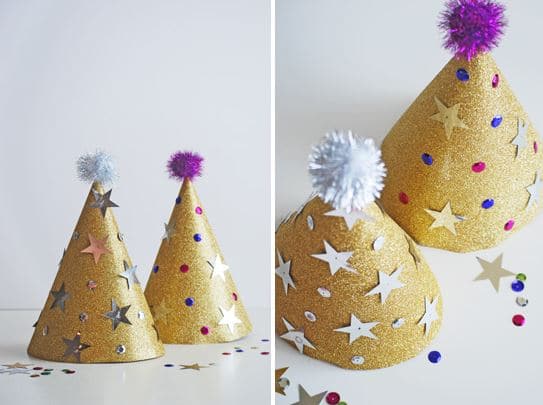 Have the kids make their own party hats with this fun and easy craft found at Sweet Little Peanut.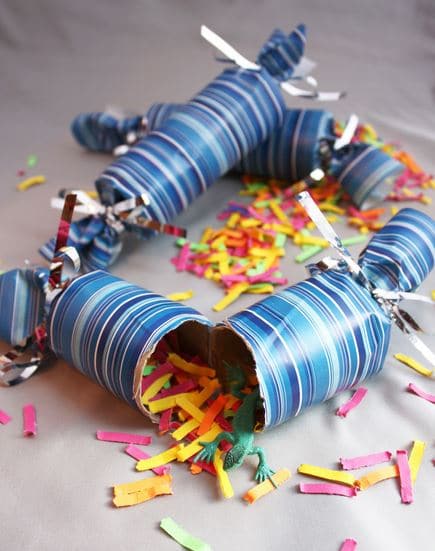 You also need some festive party poppers! See how to make your own at Repeat Crafter Me…what a perfect thing to do with all those now empty wrapping paper rolls!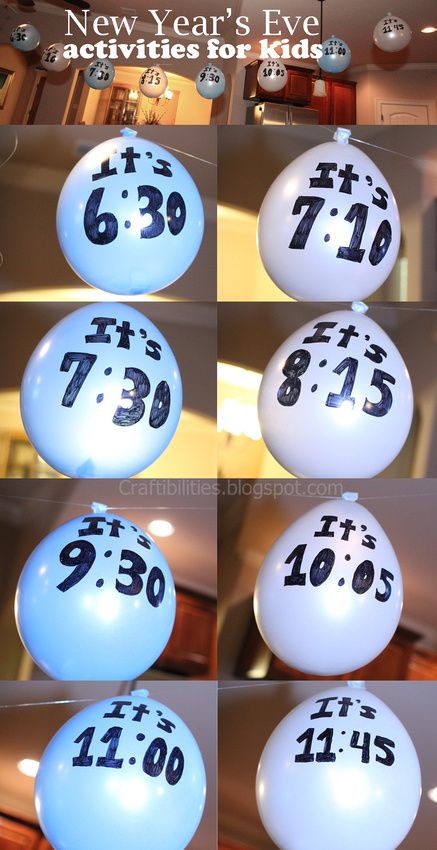 What a fun countdown idea from Craftabilities! At the appropriate time you pop a balloon to find an activity inside 🙂
Other fun ideas for New Year's Eve at home…
Play board games – I'll never forget how much fun we would have as kids sitting around with all the adults playing Clue, Monopoly, and Hotels. With such busy schedules, everyone sitting down to play a board game together is sure to be remembered by your kiddos!
Bang pots & pans outside at midnight – No need to make noisemakers when you have a handy stash of them right in your cabinets!
Snack the night away – I'm sure with all the excitement your kids won't want to sit down and have a meal. They'll be sure to know it's a special night if they can just snack the night away and pick at some yummies as they please.
Don't forget the confetti – Create some by tearing all that leftover colored tissue paper from Christmas into little pieces.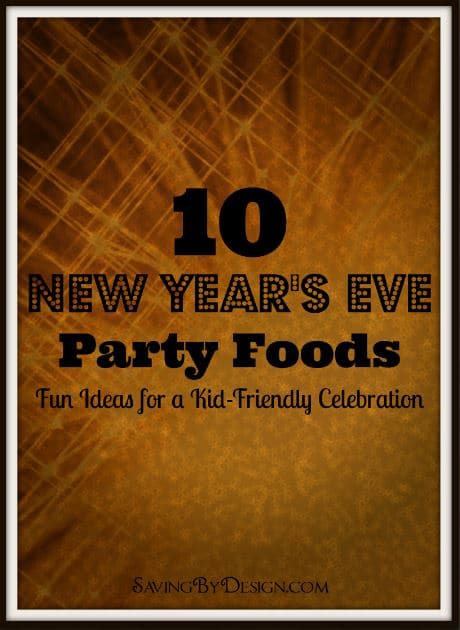 Be sure to check out 10 New Year's Eve Party Foods for a kid-friendly New Year's celebration too! 😉