We earn money from clicks or purchases made via product links in this post.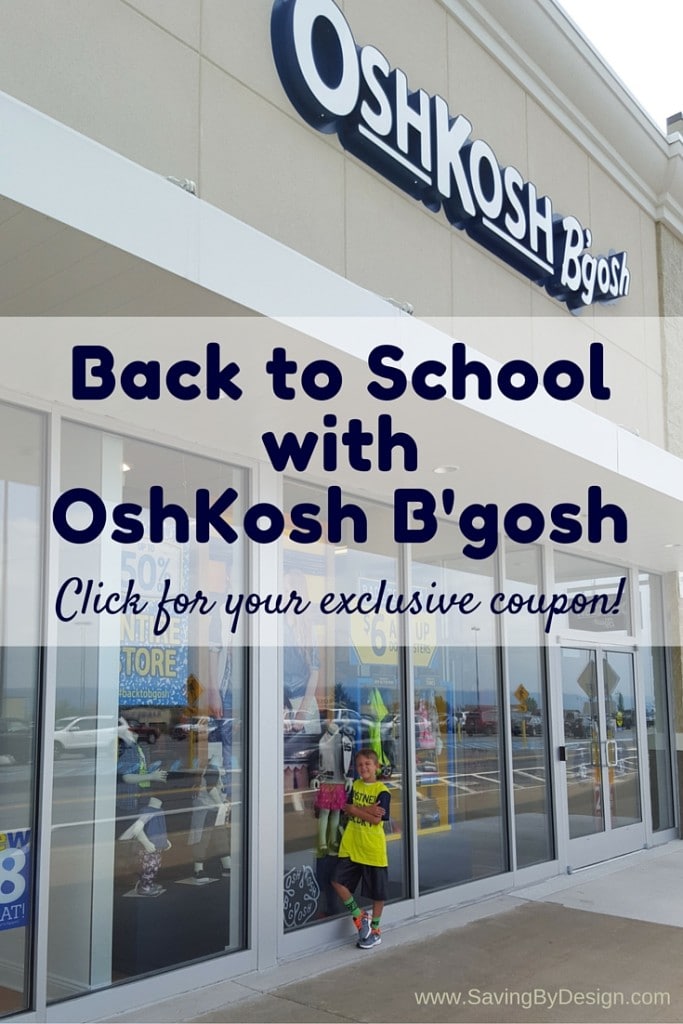 Since I was in school, going back-to-school shopping has always been one of my favorite things to do as the new school year approaches. Now that I'm shopping for my kids it's no different. In fact, I might even get a little more excited! Especially since they're still at the age where I can dress them, well for the most part. They definitely do each have their own styles already – my son wants nothing but "soft shorts and soft pants" (his term for basketball shorts and athletic pants) and my little princess loves her dresses, skirts, and fancy accessories. If you're looking for a store that can accommodate any child's style, then you'll want to go back to school with OshKosh B'gosh!
With its high-quality clothing OshKosh B'Gosh gives kids the opportunity not only to play comfortably, but also to express their imaginations and their individuality. While B'gosh Blue Jeans prove one of this fall's most essential purchases, OshKosh B'gosh has plenty of different pieces designed for today's active, expressive kids. From moto jackets & jeggings for your daughter to out of this world glow-in-the-dark graphic tees for your son, OshKosh B'gosh's thoughtful designs, superior materials and construction, and trendy fashions will give kids of every style the confidence to excel in the classroom this year.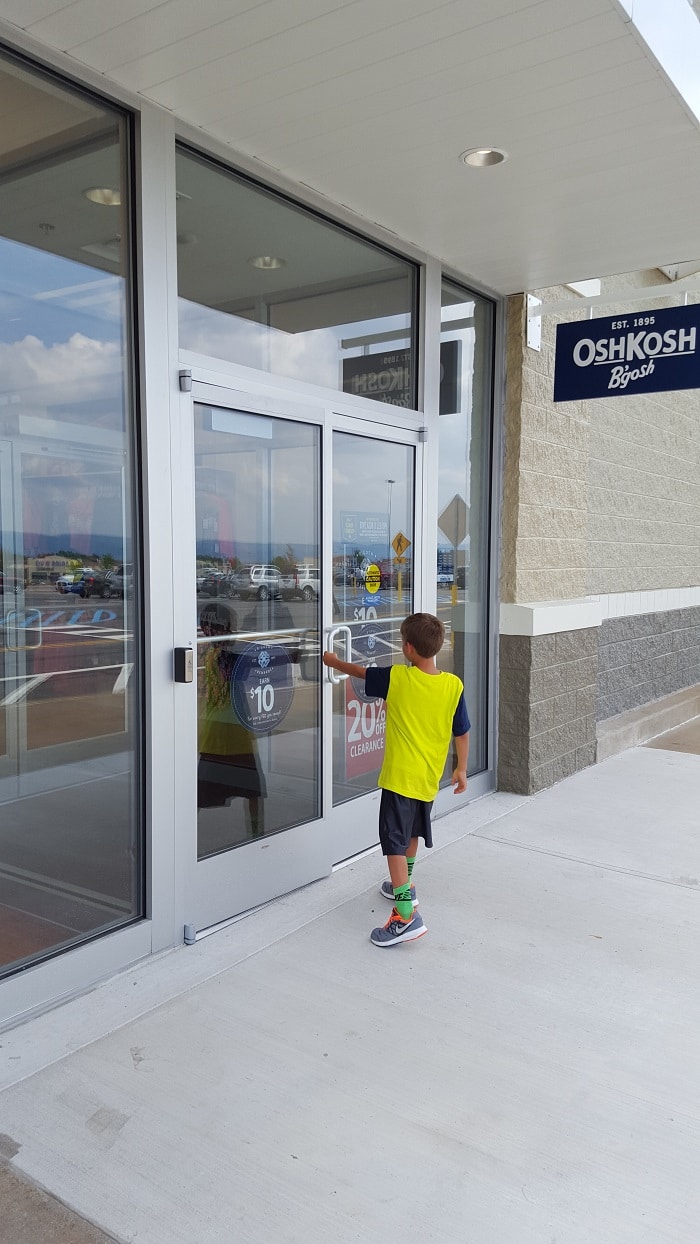 Since we already had most of my daughter's school shopping done, the focus of our trip to OshKosh B'gosh was mostly for my son. So he and I headed to our local store to see what we could find.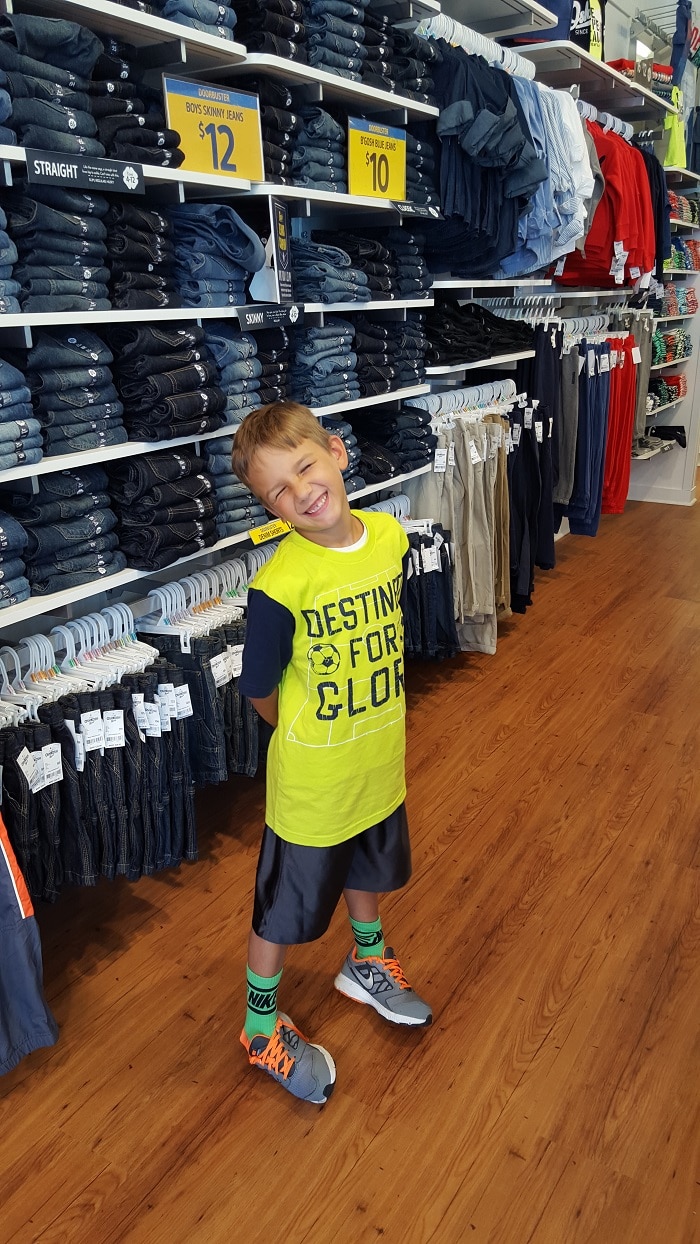 When I first walked in I couldn't believe the prices! Of course he wanted nothing to do with jeans, but check out those prices.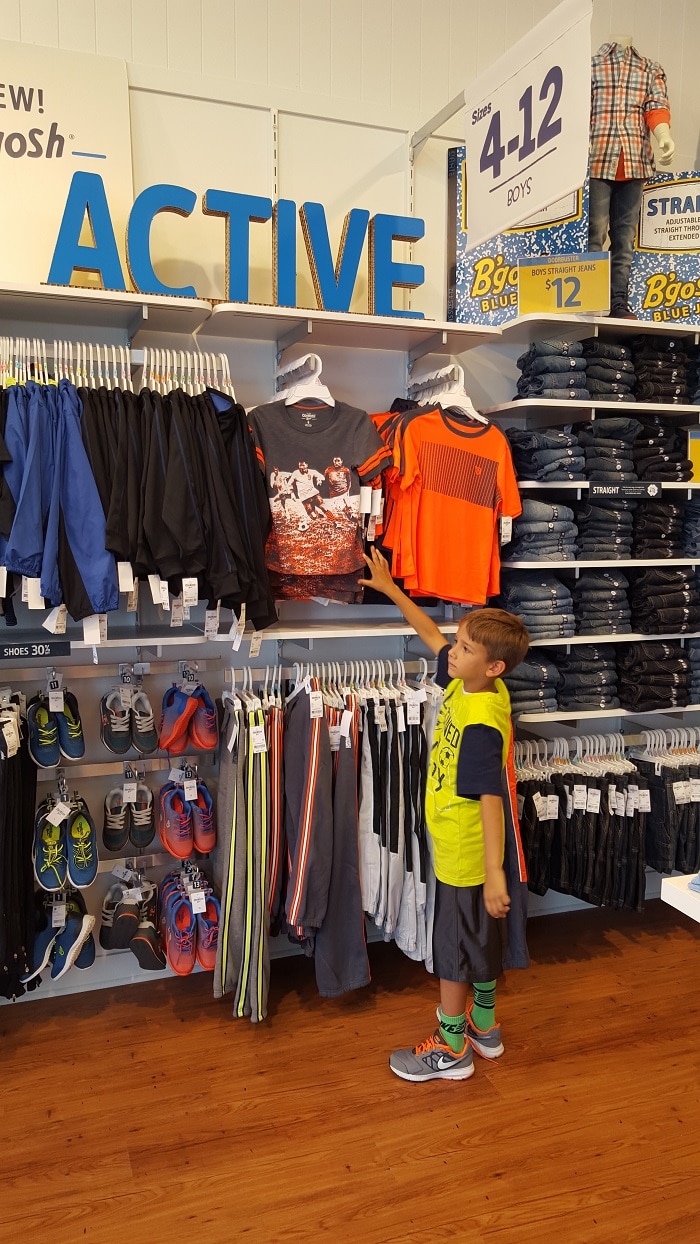 Almost immediately he found his section…"soft pants" galore!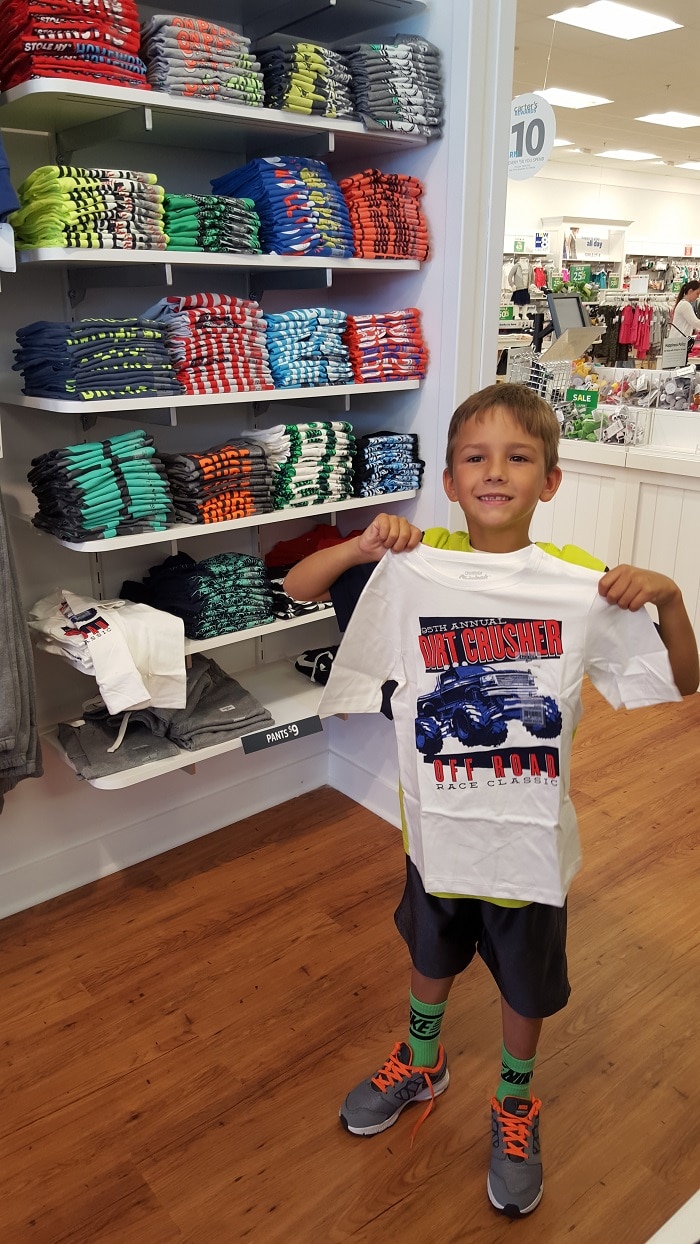 And graphic tees for just $6…only $4.50 with the exclusive coupon below!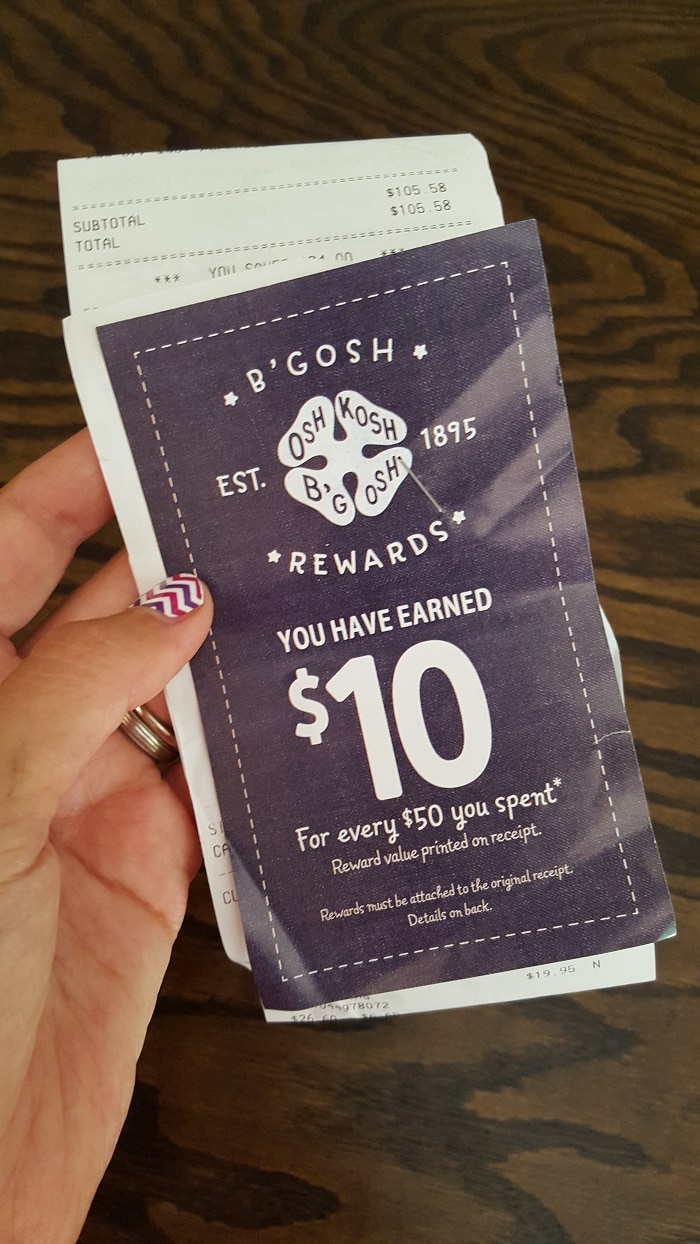 When all was said and done we ended up getting 13 articles of clothing for just $105.58! What makes that deal even better was that I got $20 back in B'gosh Rewards to spend on my next purchase! B'gosh Rewards are available in store only. You can find your nearest OshKosh B'gosh store here 😉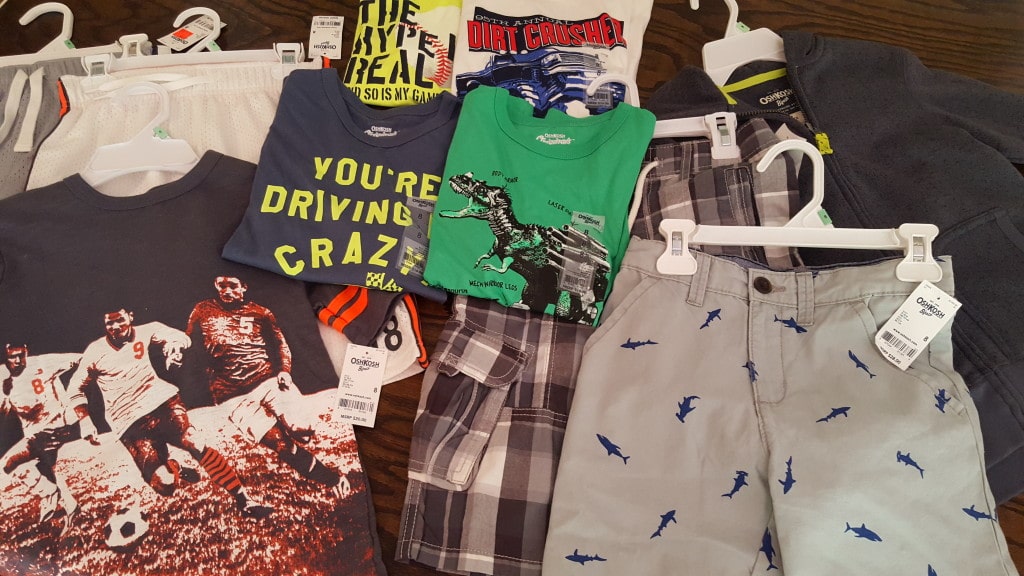 My little man's favorite things 🙂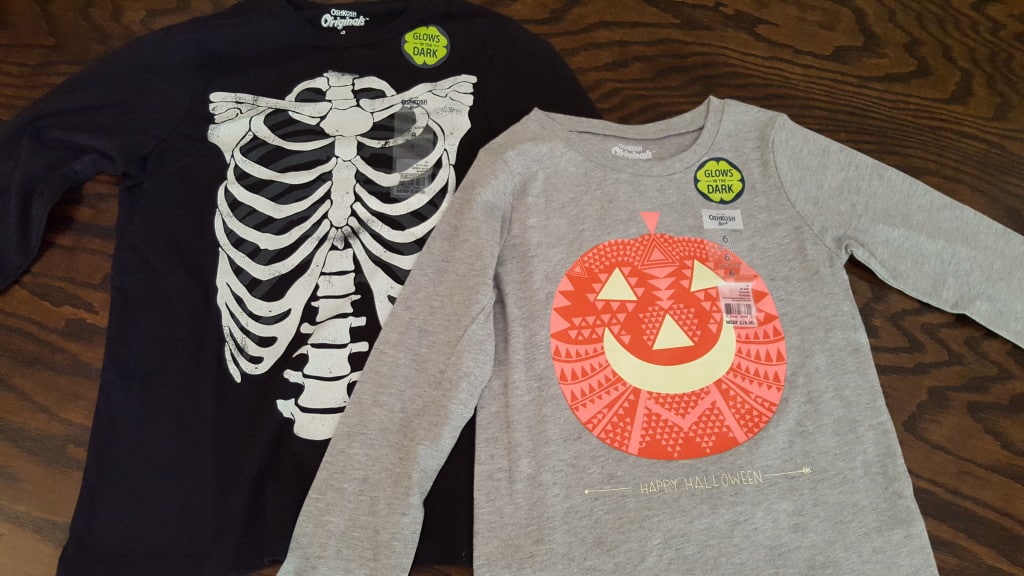 Glow in the dark Halloween shirts!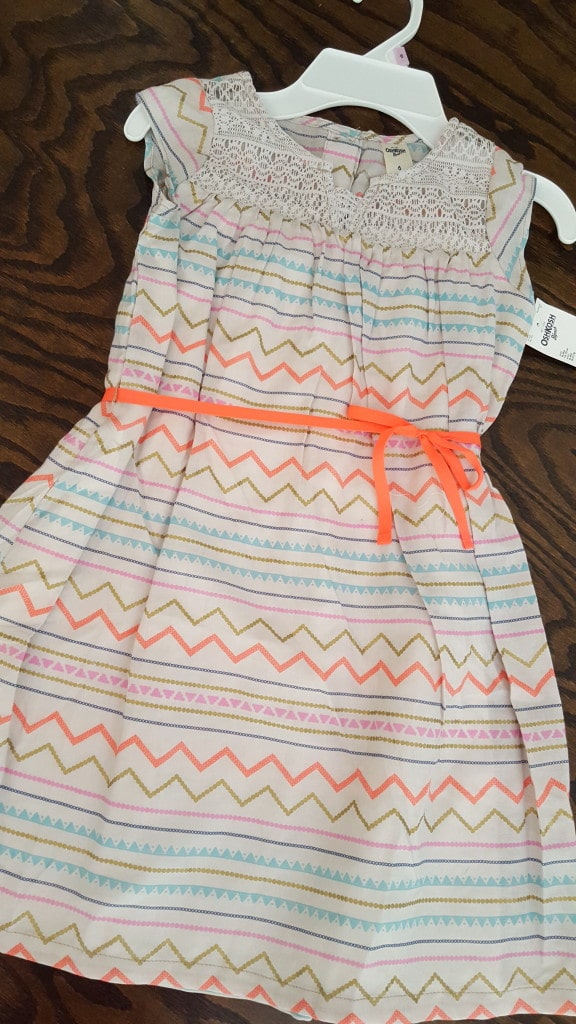 Even though she already has plenty, I couldn't pass up this dress for my daughter…it's perfect for the first day of school!
An Exclusive Coupon for You!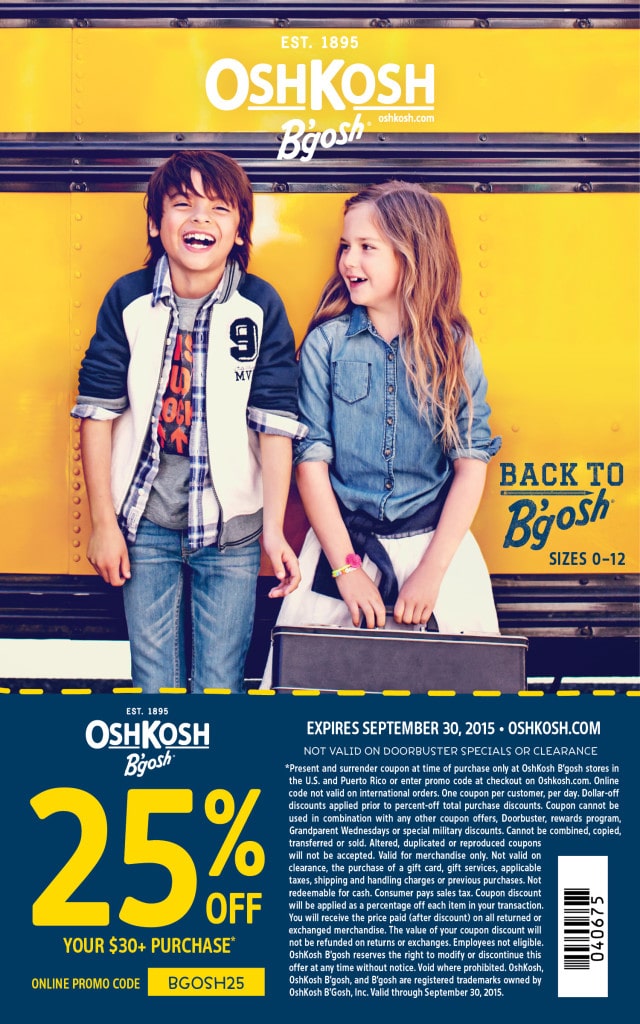 As you can see, in addition to the great quality and variety of styles available, the prices at OshKosh B'gosh just can't be beat! And to make your deals even better, be sure to take this exclusive coupon with you on your back to school shopping spree. You'll save 25% off purchases of $30 or more at OshKosh B'gosh 🙂
Help a Student in Need This School Year with the B'gosh Jeanius Campaign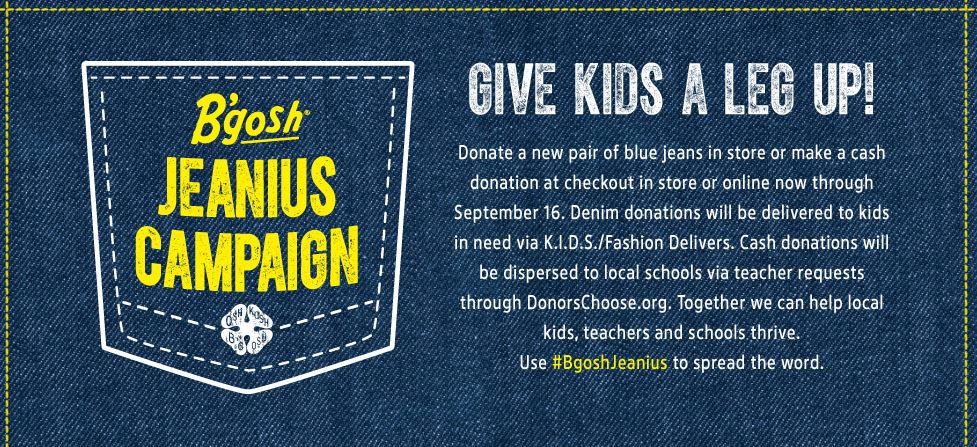 This back to school season, OshKosh B'gosh invites you to join them and help give kids a leg up with the B'gosh Jeanius Campaign! OshKosh B'gosh has partnered again with K.I.D.Ss/Fashion Delivers, Inc., and DonorsChoose.org to give customers the opportunity to donate a new pair of jeans or make a cash donation at the register in order to help a student in need this school year.
Oshkosh B'gosh raised over $215,000 last year for schools and kids with the help of its dedicated customers. 100% of the money and clothing raised went to 312 schools and 38,944 kids received supplies for the upcoming school year.

Although this is a sponsored post on behalf of OshKosh B'gosh and Mom Central, all opinions are my own. You can view my disclosure policy here.