We earn money from clicks or purchases made via product links in this post.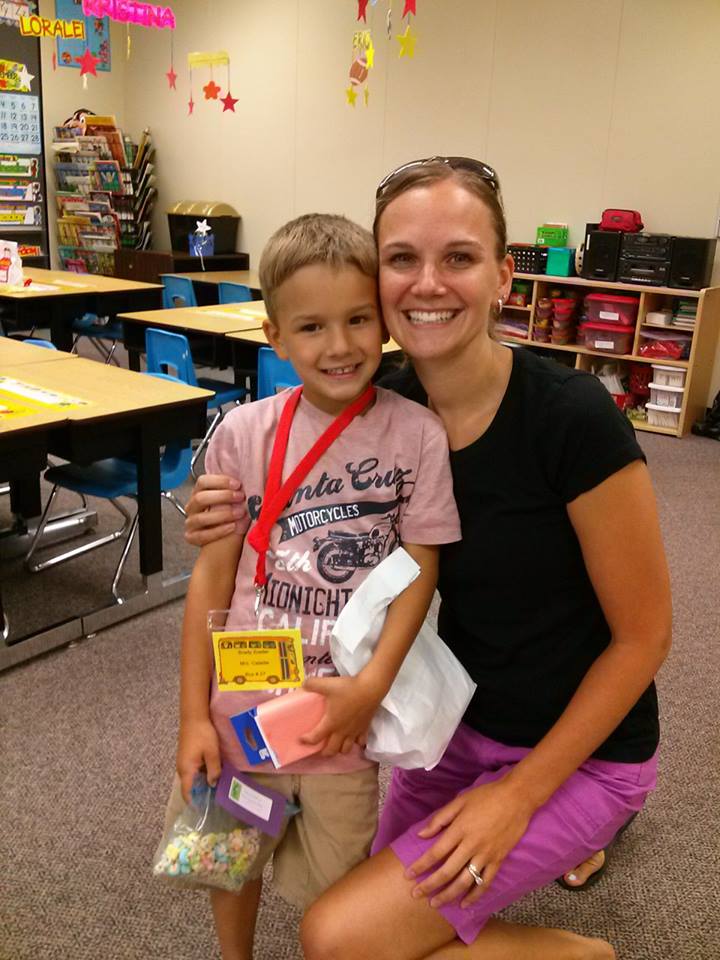 As a parent, there is nothing more we want for our children than to raise them to be happy, healthy, and good members of the community. Smile as you pass someone, hold a door for the person behind you, and always be kind and help others. One of the very first places our children get to put these practices to use is in their school.
Each day we send our kiddos to school where they not only get to practice the values we teach them at home, but also learn, thrive, and grow with all their wonderful teachers and classmates. Supporting our schools so that our children have the best experience possible is not only very important to our family, but also very easy to do.
If you have a child in school you are probably familiar with Box Tops for Education. But how many members in your community don't know exactly what that Box Top on their favorite product is all about? Imagine how much more successful your school's Box Tops fundraiser would be if more community members were simply aware of just how valuable that little piece of cardboard really was!
Through Box Tops alone, the elementary school that our children attend raises an average of $6,000 – $7,000 each year. This past year those funds purchased iPads along with a cart to charge and store them in. In today's technology-driven world, it's very important for our kids to be introduced to these resources as part of their educational experience. In past years Box Tops funds have also been used for playground equipment and much more.
Did you know?

Each Box Top is worth $0.10 for your child's school.
Box Tops is one of America's largest school earnings loyalty programs.
Over 80,000 K-8 schools participate
Schools can use Box Tops cash to buy whatever they need
Box Tops for Education has contributed over $525 million to participating schools since the launch of the program in 1996.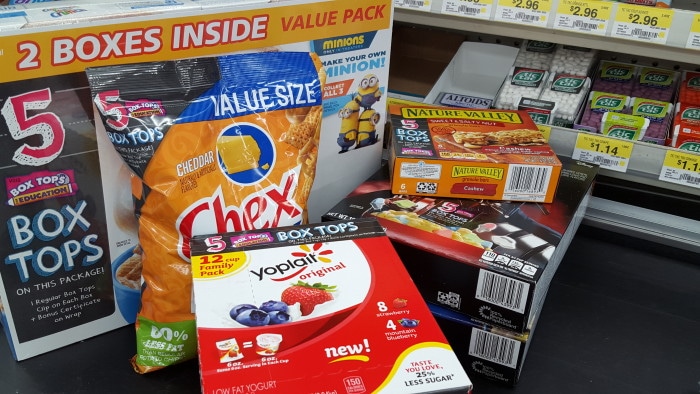 Purchasing participating Box Tops products is as easy as doing your regular grocery shopping. With the kids heading back to school I stocked up on cereal for busy mornings and some snacks for their lunches.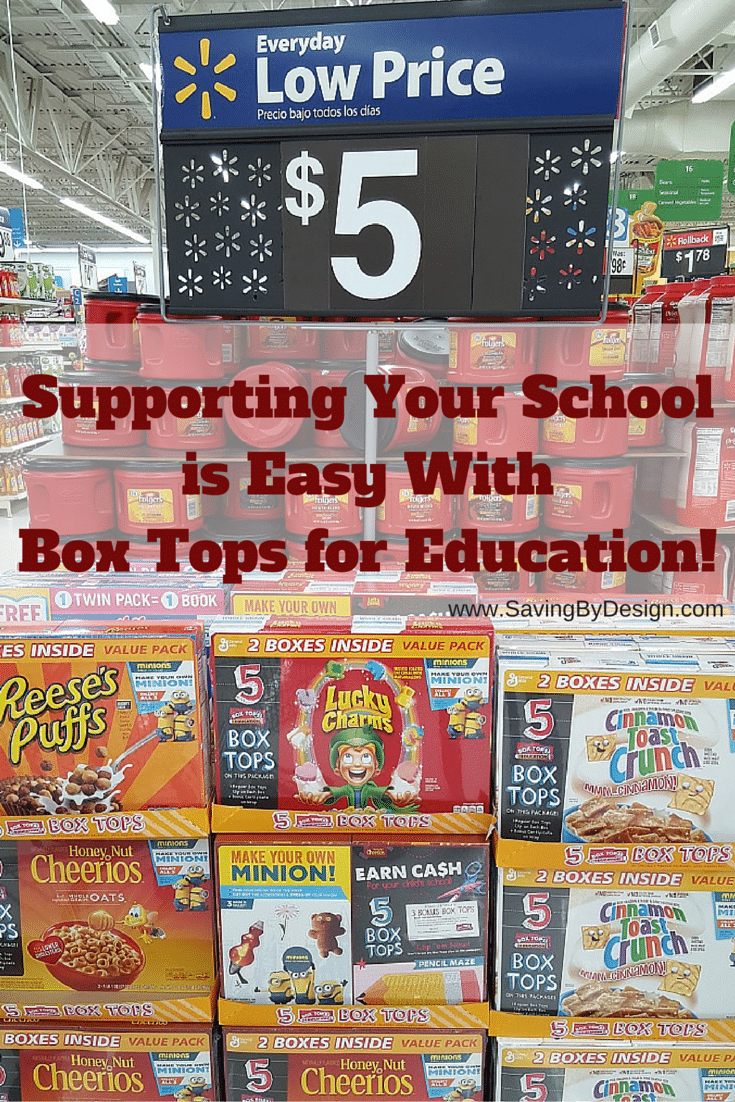 I found some great prices at Walmart and by using coupons the deal got even better. These twin boxes of cereal were only $5 and with my coupon for $1/2 boxes the price dropped to just $4. In addition they were part of the Walmart Bonus Box Tops offer on select General Mills® products so I got 5 Box Tops for my kid's school. This bonus Box Tops offer is available only at Walmart. You can see the full list of participating products here.
See, helping out your local school is easy and doesn't cost anything more than your regular grocery shopping. To help spread the word, I came up with a very easy way to share what Box Tops is all about and get the entire community involved…even those members without children in school. I'll be sharing that idea in the coming days right here on Saving by Design 🙂
This is a sponsored conversation written by me on behalf of General Mills®. The opinions and text are all mine.