We earn money from clicks or purchases made via product links in this post.
It's time to figure out the best places to go Black Friday Shopping! Even though we still have a few weeks to go, here's what you need to do NOW!
Black Friday shopping is just about here! Are you ready?!
Failing to plan is definitely planning to fail when it comes to the hustle and bustle of this super shopping day. Here are some great Black Friday tips and easy ways to save even more!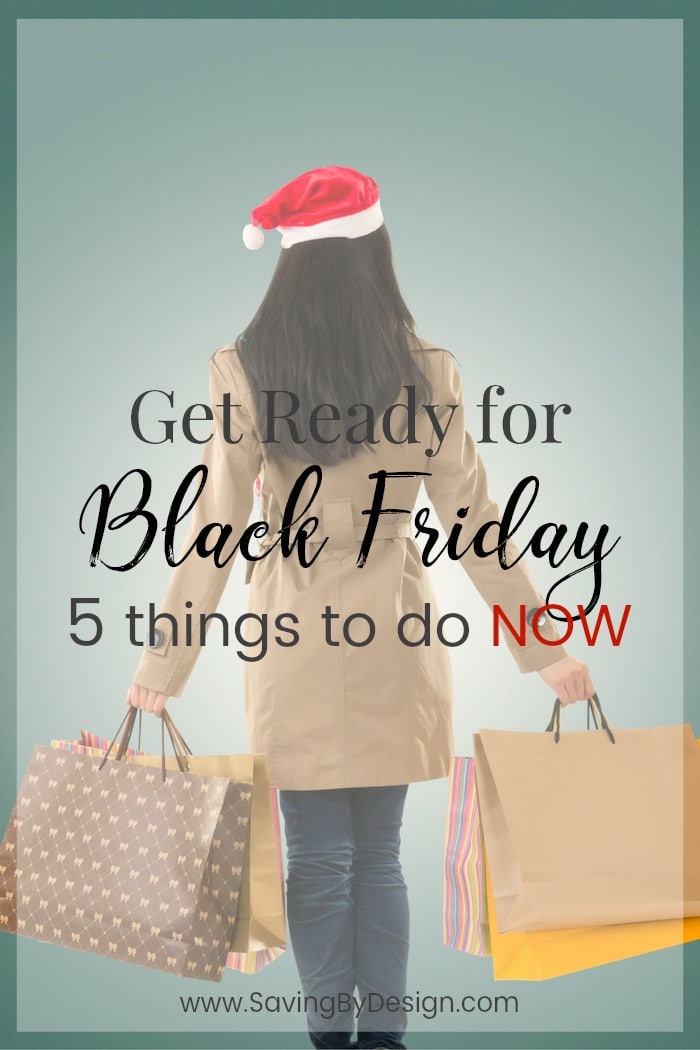 5 things you should do now to get ready for Black Friday
Even though we still have a while to go, there are a few things you should do NOW to get ready for your Black Friday shopping.
Take advantage of extra savings
Before we even begin to talk about what you'll be spending, let start with extra ways for you to save! There are a few great ways to save more this Black Friday that you may not know about. Sign up for these great offers now to make the most of your holiday shopping 😉
Save 5% on all purchases when you sign up for a Target RedCard debit card – Will you be shopping at Target this Black Friday…or ever?
When you use your RedCard you'll save an additional 5% on your purchases and can even score FREE shipping when shopping at Target.com…perfect for those who will be grabbing deals in their pj's!

You just link your card to your bank account and use that debit card whenever shopping at Target to get your discount ? There's also a Target RedCard credit card available. >> GET YOUR REDCARD
Try Amazon Prime FREE for 30 days – If you've been wondering when the perfect time to try Amazon Prime would be…now's that time! Amazon Prime gives you so many great benefits, but for the purpose of this post, we're going to focus on the FREE shipping.
Signing up for an Amazon Prime trial instantly gives you 30 days of FREE 2-day shipping. If you're familiar with the amazing deals you'll find on Amazon for the holidays, you know why this is the perfect time to give Prime a whirl! Deals pop up so fast that you don't want to worry about getting the most out of shipping…if shipping is FREE on every order you just grab the deal, checkout, and done!
Signing up mid-November will give you FREE shipping through mid-December – perfect for your holiday shopping. If you love Prime as much as I do (I've had it for many years now) you can continue your subscription for $99/year (that's only $8.25/month).
Try it out for FREE and see what you think. Maybe you can ask for an Amazon Prime subscription for a Christmas gift for yourself? 😉 >> TRY AMAZON PRIME FREE
Swagbucks
is a site where you earn points (called SB) for things you're probably doing online already like searching, watching videos, discovering deals, and taking surveys. Then you take those points (1 SB is worth a penny) and exchange them for gift cards to places like Amazon, Starbucks, Walmart, Target, or even for PayPal cash!
That's right…actual cash!
If you're looking rack up lots of SB quickly, taking Surveys on Swagbucks can be a great way to go. It's really simple: You sign up, confirm your email address, and then use the Gold Survey Dashboard to see what surveys are currently available. For each survey, you'll see approximately how long it takes to complete, and how many SB points you'll get when you complete it.
You can also download the Swagbucks app for iOS and Android and take surveys right from your phone, no matter where you are! Get paid as you pass time waiting to pick up the kids at school or practice 🙂 >> JOIN SWAGBUCKS NOW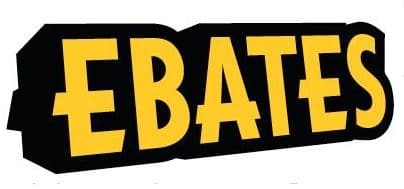 Get cash back on your purchases – How about some cash back for doing your holiday shopping?!
With Ebates you'll earn FREE cash back at 2,000+ stores for doing the shopping you already planned on doing online. You can still use coupon codes so you'll get even more savings! AND if you're a new member you'll even get a FREE $10 bonus once you make your first $25 purchase within 90 days! >> EARN CASH BACK
Determine your budget
To get started on your Black Friday strategy, the first thing you'll need to do is figure out a budget. No matter how good the deal is, busting your budget is a sure way to not get off to a good start with your holiday shopping. So the first question to ask yourself is – How much can you comfortably afford to spend?
A good place to start is allocating no more than 1.5% of your income for holiday expenses. As an example, that would be no more than $600 for someone making $40,000 per year. That number should include ALL holiday expenses like food, traveling, and decorations…not just gifts 😉
Do your research
Don't let the magic of Black Friday cast a spell on you. Be sure the hype is really a good buy. Is the Black Friday door buster deal really the best value if it's not a quality item?
To compare prices and see what time stores will be opening take a look at the store's Black Friday ad before heading out to do your shopping. Be sure to grab papers on both Thanksgiving Day and Black Friday as there will be ads and coupons for stores both days.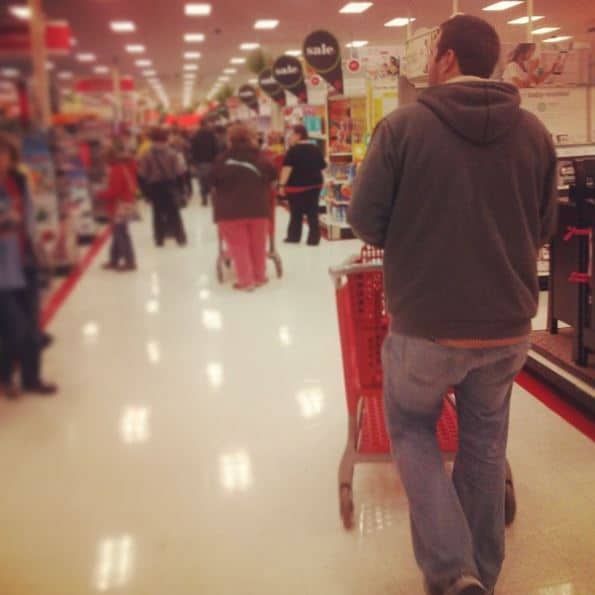 Create a shopping plan
Next you'll want to figure out which items you want and organize them by priority since you most likely won't be lucky enough to snag them all. Start your shopping trip by going to the stores that open the earliest (or begin their sales for Black Friday online first) so you have the best chance to get all the items on your list. Another option is to divide and conquer…you hit one store while your shopping buddy hits another with everyone's list in hand.
My plan usually entails shopping the drugstore sales early Thanksgiving morning before our families get together. Those sales typically stay the same for both Thanksgiving Day and Black Friday so that way I can check them off the list and can concentrate on the department stores, the mall, and other retailers on Black Friday.
FREE Black Friday Strategy Guide
Feeling overwhelmed by all the holiday deals? I'm happy to help!
I've created a FREE Black Friday Strategy Guide to help you
make a budget, organize your shopping list, and create a plan
to grab the best deals this holiday season.
Although it sounds like some retailers may remain closed this year for Thanksgiving, some retailers will be open Thanksgiving Day too. To me Thanksgiving is for family no matter how good the deals are so, after my early morning run to the drug stores, you won't find me out during the day on Thanksgiving. However, my hubby and I have had success going out about 10 pm Thanksgiving night. We have our family time and then stay up late to grab some great deals instead of going to bed for a few hours only to get up super early. I usually shop online most of the day Black Friday and then head out later in the day if something pops up that I just have to have.
Prepare yourself for the crowds
If you do plan on being part of the Black Friday crowd there are a few tips to make those long lines bearable.
Grab a coffee, pack some snacks, and even bring along a book to read while you wait in lines that wrap around the store. Or better yet, use the time to tackle more deals! Have your smartphone or tablet charged and shop the online deals while waiting in line for the in-store only deals.
Now that's multi-tasking and some super saving! 🙂