We earn money from clicks or purchases made via product links in this post.
Knowing bible verses about marriage, along with how to pray together on a daily basis, you will strengthen your bond to enrich the marriage God has blessed.
Bible verses about marriage and just knowing what it says about love and marriage in the bible in general can really help you deal issues you may be facing as a married couple.
Marriage is hard. It is demanding and there are times when it can be overwhelming.
Unfortunately, as many of us know, these hard times are the reasons many couples decide to end their marriage instead of seeing it through and enjoying the amazing benefits it provides.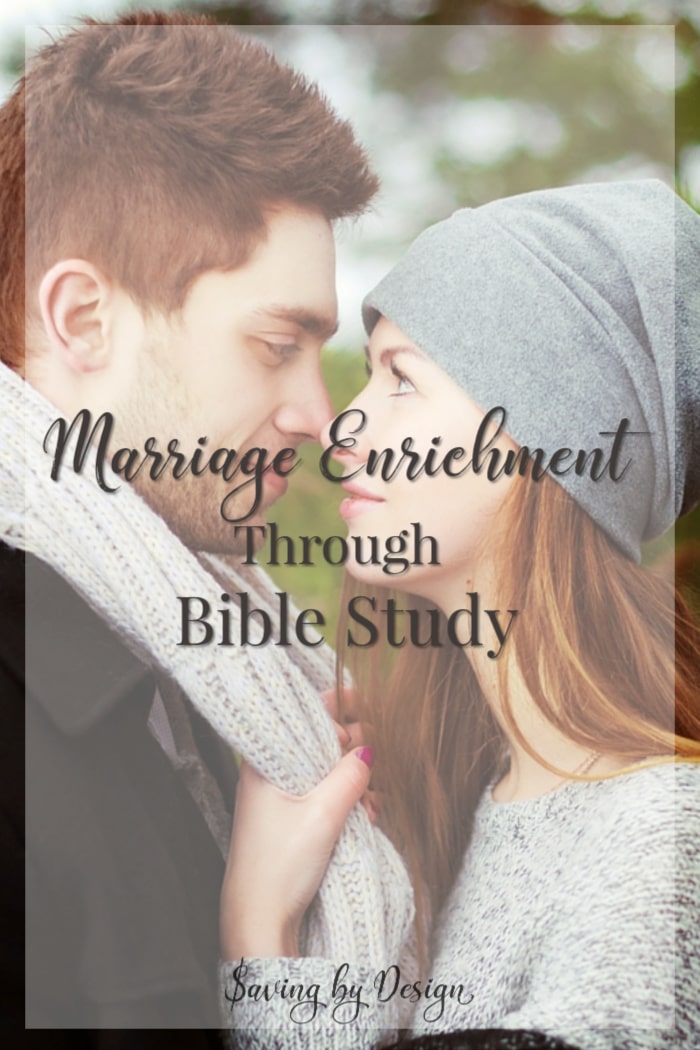 There are so many positives to marriage, it would be impossible to list them all here.
For starters, it can be comforting to know you have a partner by your side no matter what…someone who will have your back at all times. Someone who is proud of your every accomplishment, but is also there to lift you up when you face struggles. Someone to love and to be loved by.
Marriage truly is a blessing from God!
To withstand the hard times, however, it can be beneficial to learn bible verses about marriage and just what it says about marriage in the bible. By knowing these key areas, along with learning how to pray together on a daily basis, you will strengthen your bond even more and enrich the marriage God has blessed.
Pray for your spouse
I came across this on House Mix a while back and absolutely fell in love with it!
Who doesn't need to be prayed for, but especially, why would we not pray for our spouse on a daily basis?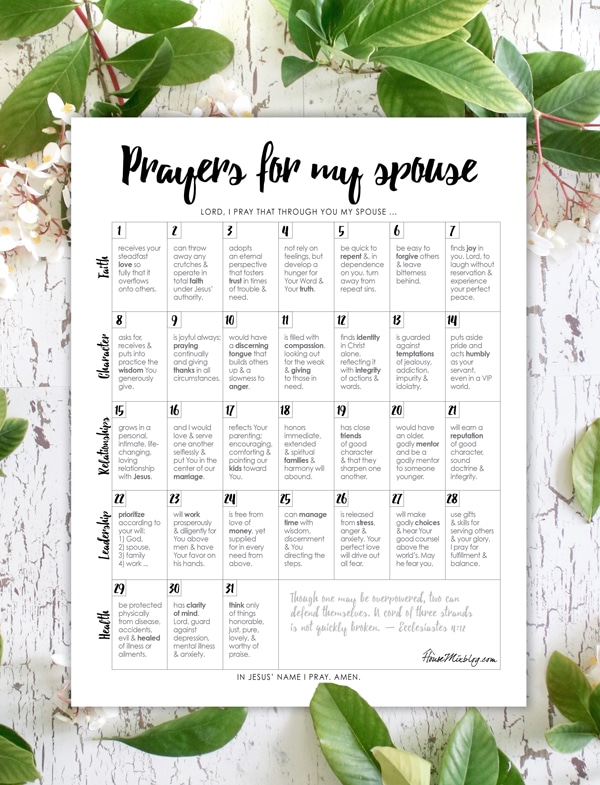 Yes, I have always regularly prayed to God for my husband – to help him at his job, to help him be a great Dad, and to give him Grace in times of need.
But when I saw this idea, I knew it was going to be a new way of praying for him. I love the specific ideas and I love that based on those specific ideas things pop into my brain to make them even more personalized for our lives.
While I knew these things were important, some of them I just never thought to pray to God for. Praying for my husband has been transformed and I love how each area of his life is covered.
Marriage in the Bible
Another thing that we do to enrich our marriage is attend Bible Study on a regular basis. Sometimes it is just me with a group of girlfriends, sometimes it is just him with a group of his guy friends, and sometimes it's both of us with other couples.
But even when we attend Bible study separately, I know that I am strengthening my marriage.
Why? Because I feel it.
Something during the study will move me or will be something I can clearly relate to and when I get home, I just have to share it! It gets us talking about things we otherwise would not have thought to discuss.
Or we find different verses in the Bible that we remember to use to help us through difficult times or during a difference of opinion, like these great bible verses about marriage out of the Books of James and Mark…
Know this, my beloved brothers: let every person be quick to hear, slow to speak, slow to anger;" – James 1:19
And when you stand praying, if you hold anything against anyone, forgive him, so that your Father in heaven may forgive you your sins." – Mark 11:15

If you need some direction, Flourishing Today has a great 30 day marriage bible reading plan 😉
Attend church regularly with your family
Attending church together with our children on a regular basis is also something we do to make sure our marriage is enriched through God and the Bible. I love talking about the theme of the service afterwards and discussing what we liked and what we had a hard time with.
Sometimes it just takes a short conversation with my husband to fully understand something that was a part of the church service that didn't click the first time around, but after our conversation I completely understand. Or sometimes something in the sermon will strike a chord in one of us and we'll talk about it afterwards.
It brings us closer and gives us a deeper understanding of things that individually we may not have fully understood, but collectively we see the purpose.
Pray together
One thing that I will be the first to admit I want to do MORE of with my husband is to pray together on a daily basis.
It is such an intimate and deeply personal time that we love doing in order to share our blessings and ask for strength from God, but one that all too often we don't manage to do with busy schedules on a regular basis like we should.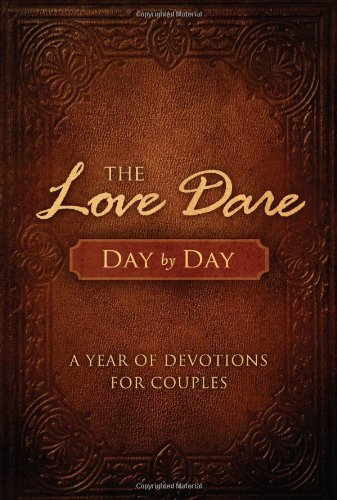 We love praying with the kids before meals in order to teach them the importance of thanking God for the blessings before us, but having a daily devotional is also a wonderful idea for just a husband and a wife to take part in. There are many great daily devotionals for couples available to help you get started.
Bible Verses About Marriage
There are many verses to help you with marriage issues such as forgiveness, respect, love, and resolving conflict. Applying verses like these to our daily life are great ways to help me handle the challenging times in marriage, as well as the sweet times.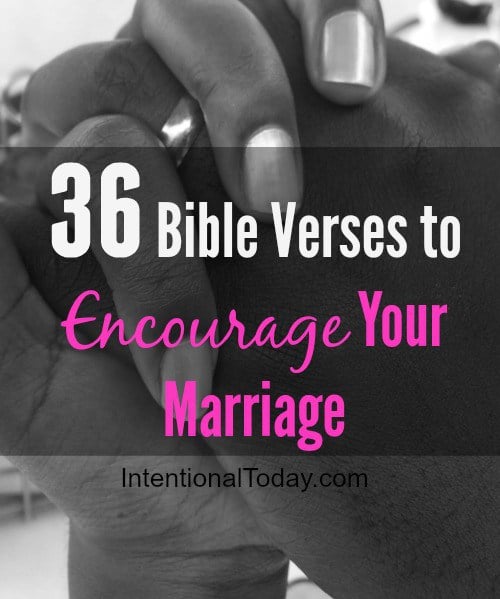 Take a look at these 36 verses from Intentional Today for some bible verses about marriage and love.
Does it always work? Of course not. I definitely still lose my temper from time to time. But it does help get things in check much faster! 🙂
While it can be hard to find more time in our already hectic lifestyles, there is nothing as important as growing our marriages in the shadow of the Lord. Even if it's just a few minutes a day to thank God together for the blessings of your day and to ask him for strength for the challenges, not only will it help your marriage, it will help your whole family.
Don't miss these posts…
25 Days of Togetherness – Give Your Family More This Christmas