We earn money from clicks or purchases made via product links in this post.
This super simple DIY natural air freshener will save your family from all those yucky chemicals and save you some money too!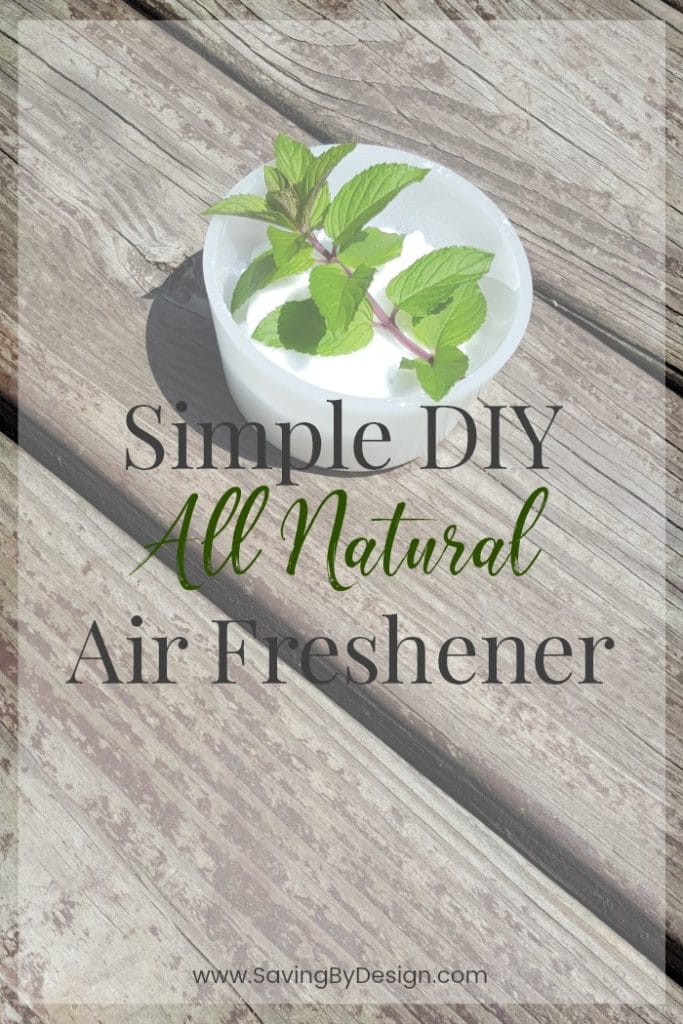 I've never been a big fan of heavily-scented, chemical-filled air fresheners.
But let's be honest…with 3 kids, 2 dogs, a cat (and a husband) my house can use a little freshening up sometimes!
DIY Natural Air Freshener – Only 2 Ingredients Needed!
These super simple natural air fresheners do just that. Made with only 2 inexpensive ingredients you'll not only be saving yourself from all those yucky chemicals, but you'll also be saving some money too.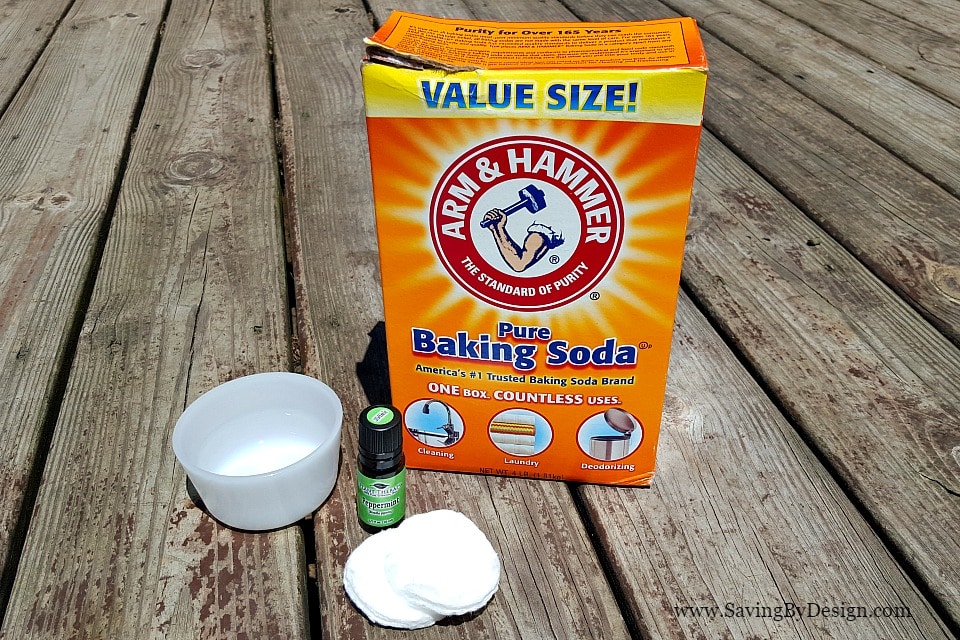 All you need to whip these babies up is baking soda and an essential oil of your choice, small bowl or cup, and round cotton pad.
Fill your bowl or cup, I just use small custard cups I've had for years, with baking soda about 2/3 to the top. The baking soda will help absorb odors.
Then place your cotton pad on top and add 8 drops of the essential oil of your choice. I love using peppermint or lemon (or a combo of the two!). Those scents are very refreshing and just what you need to break through that stale air. There are literally tons of other oils available too, even some great fall holiday oil blends.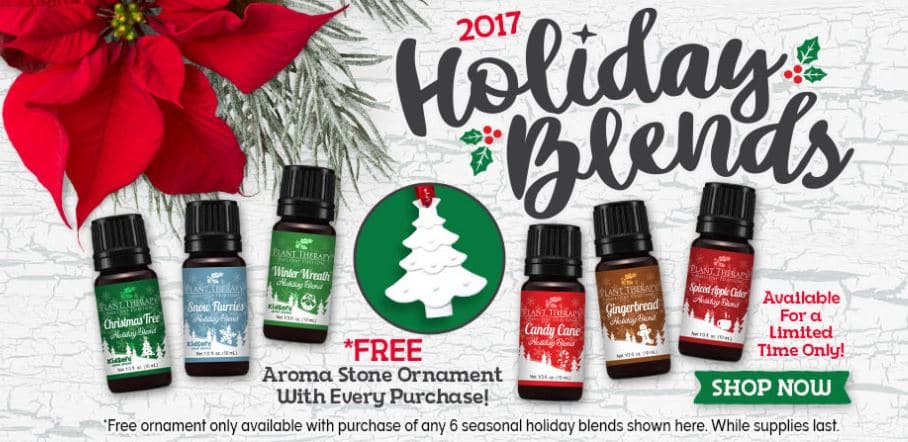 Holiday Blends are Here!
Try using one of the fabulous new holiday blends from Plant Therapy
to create a fabulously festive air freshener.
There are six holiday blends available including Christmas Tree, Snow Flurries, Winter Wreath, Candy Cane, Gingerbread, and Spiced Apple Cider. Can't decide? Gift sets are available too!
For a limited time you'll get a free Aroma Stone Ornament
with every holiday blends purchase too 🙂
For a finishing touch I add a little sprig of mint or other herb that accents your air freshener scent, others to try include lavender, rosemary, etc 😉
After a few days you can simply add a few more drops of essential oils to the cotton pad as needed and add a fresh herb sprig.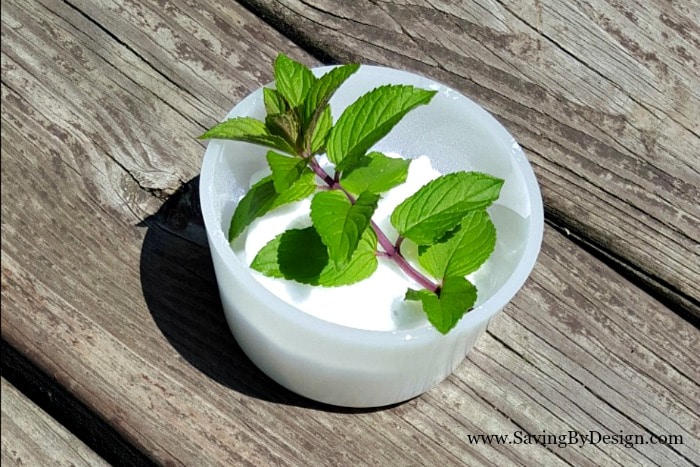 Something to keep in mind…this DIY natural air freshener will not give off a strong scent that fills your entire home. They simply add a delicate scent while helping to tame odors. For this reason I love to put one of them near entryways so my guests get whiff of fresh air as they enter our home and in stinky areas like bathrooms, near the litter box, and by the kitchen garbage.
As far as which brand of essential oils to choose, for years I have used Plant Therapy oils with great success. They offer the highest quality essential oils at a more affordable price. You'll even get FREE shipping on every order!
To recap here's a quick list of all you'll need to make your very own DIY natural freshener…
Easy peasy, right? Which scent or scent combo will you be trying first? 🙂