We earn money from clicks or purchases made via product links in this post.
It seems like I am full of inspiration for holiday mantels, but struggle with fireplace mantel ideas for summer. Not anymore! Take a look at these beauties!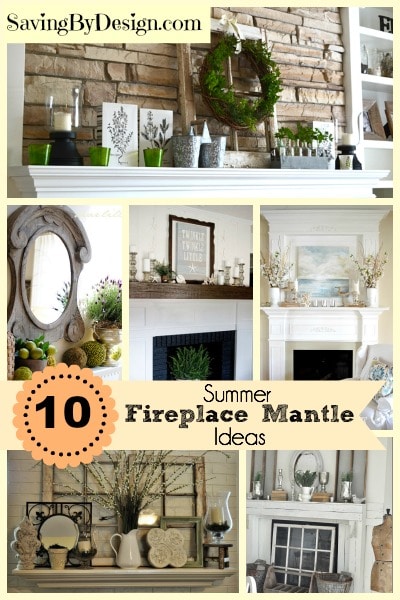 I love changing the look of our fireplace mantle a few times a year.
Over the holidays, as well as in the fall, it is so much easier with the type of decor we already have and knowing what I always gravitate towards.
But the summer always stumps me. These fireplace mantel ideas for summer have me completely pumped up to change things around for the next couple of months. Take a look and see what you can find that might complement your style as well! Which is your favorite?
10 Fabulous Fireplace Mantel Ideas for Summer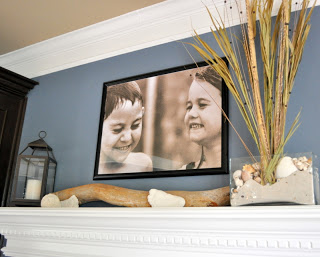 1. This Beachy Driftwood Mantle from CleverlyInspired.com has such a summery feel to it! What a great way to display some summer photos, along with everything you may have in the house that feels like a trip to the beach. Perfect!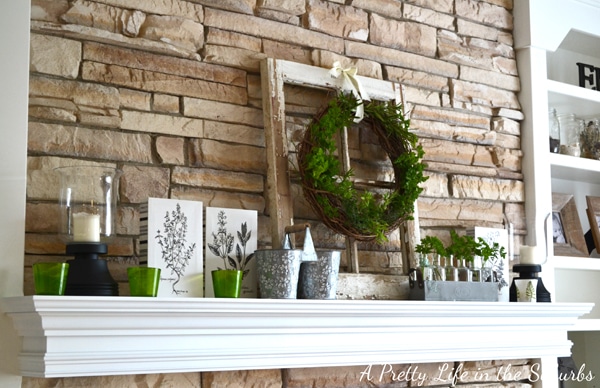 2. This Herb Inspired Summer Mantle would be a perfect addition in anyone's house who loves the smell of fresh herbs and has an overabundance of them! APrettyLifeInTheSuburbs.com has a great DIY to make an herb wreath as the focal point!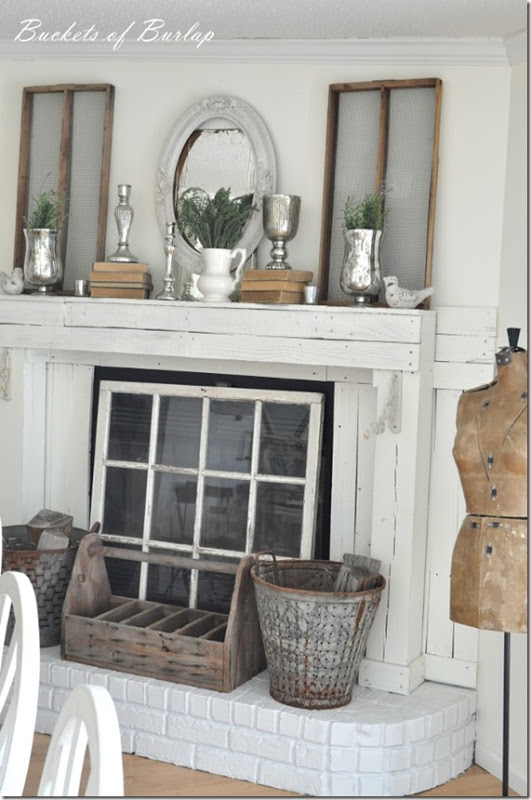 3. Since summer doesn't inspire a lot of fires inside of the house during the warm months, this Summer Fireplace Covering Idea is great! BucketsOfBurlap.com has a perfect old window to cover up the opening during the summer months. Excellent!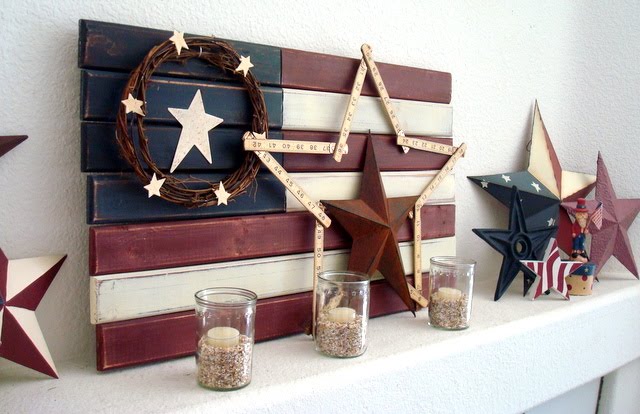 4. This Patriotic Fireplace Mantle will take you from Memorial Day through the 4th of July! StarShineChic.com showcases red, white, and blue like no other! I love the rustic stars and what a great way to display a few candles on the mantle, as well. Love!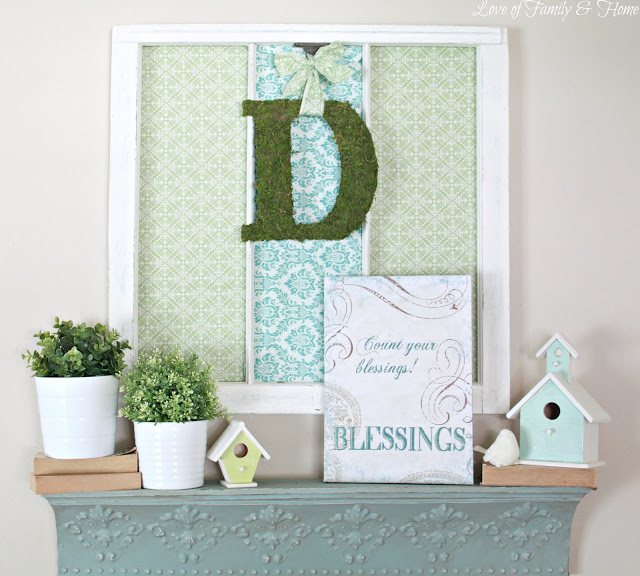 5. This mantle may be focused on bird houses, but it's definitely not going to the birds! LoveOfFamilyAndHome.com has a sweet, pastel look with birdhouses being a part of it. I love the green accents, as well!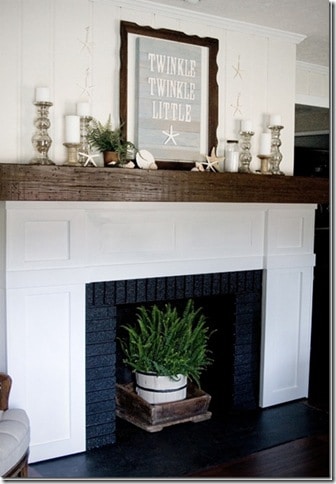 6. This Shells and Greenery Mantle from FearfullyandWonderfullyMade81.com screams summer! It's so relaxing to look at and it would make a wonderful mantle for anyone's summer fireplace. The shells are the perfect way to represent the season and I love the green plant that offsets a normally empty fire area! So pretty!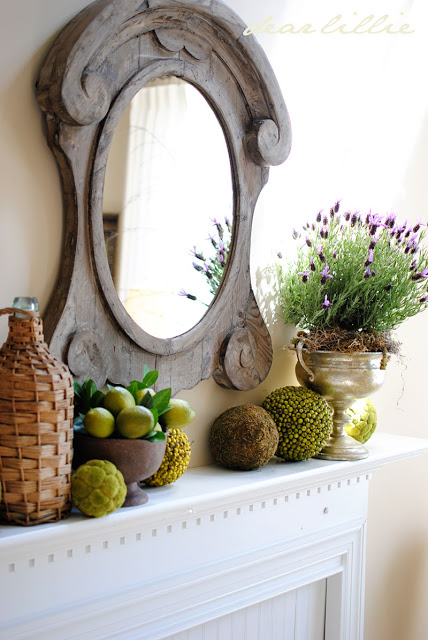 7. This Chic and Rustic Mantle with Purple Hues from DearLillieBlog.com is a great way to display fruit and fresh flowers to add a pop of color to your room! And I love the rustic look, too.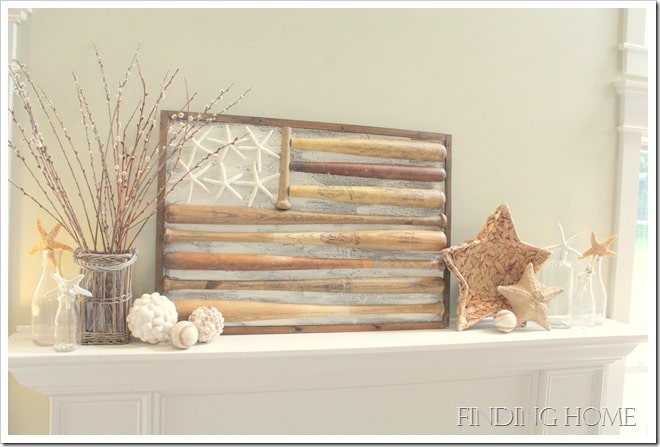 8. This Americana Summer Mantle is a great way to celebrate the summer holidays, while keeping muted and light tones for the entire season. FindingHomeOnline.com does a great job with this great summer mantle idea! And for those baseball lovers in your family… they are going to LOVE this mantle!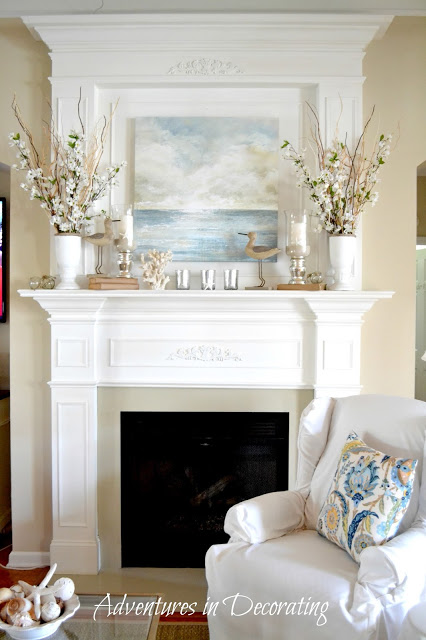 9. A White Coastal Summer Mantle is perfect for a beach home or a home anywhere! FromMyFrontPorchToYours.com really nails this summer mantle. Those gorgeous white flowers on each end are absolutely beautiful bookcases to an eye-appealing mantle!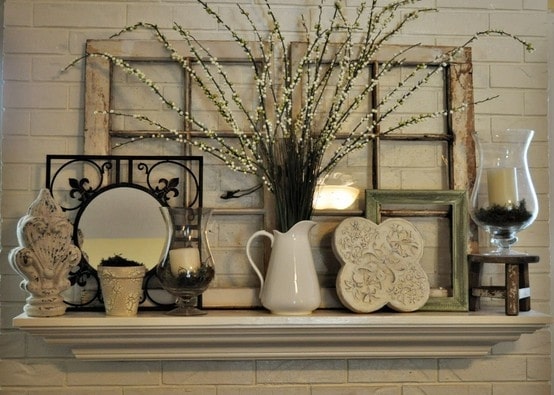 10. Have a style that is a little eclectic? This Rustic White Mantle from Indulgy.com might just be perfect for your fireplace over the summer season! The unique pieces that make up the entire mantle come together in a seamless way.
With these summer mantle ideas you're sure to find one that will fit your style and home. I can't wait to change things up for the remainder of the summer…and then comes the fun fall mantles right around the corner! My absolute favorites!
Do you have go-to summer fireplace mantle decorations that you use during the warm months? Comment below and let us know what your secrets are! 🙂
You might enjoy these posts too…
> 9 Fixer Upper Fireplace Mantels You Can Create on a Budget
> 10 Great Fall Fireplace Mantel Ideas
> 8 Frugal Front Porch Decorating Ideas
> 10 DIY Pallet Decorating Ideas