We earn money from clicks or purchases made via product links in this post.
This FREE Summer Caldrea Kit truly makes summer entertaining a breeze, so don't miss out! The offer ends July 24, and supplies are limited.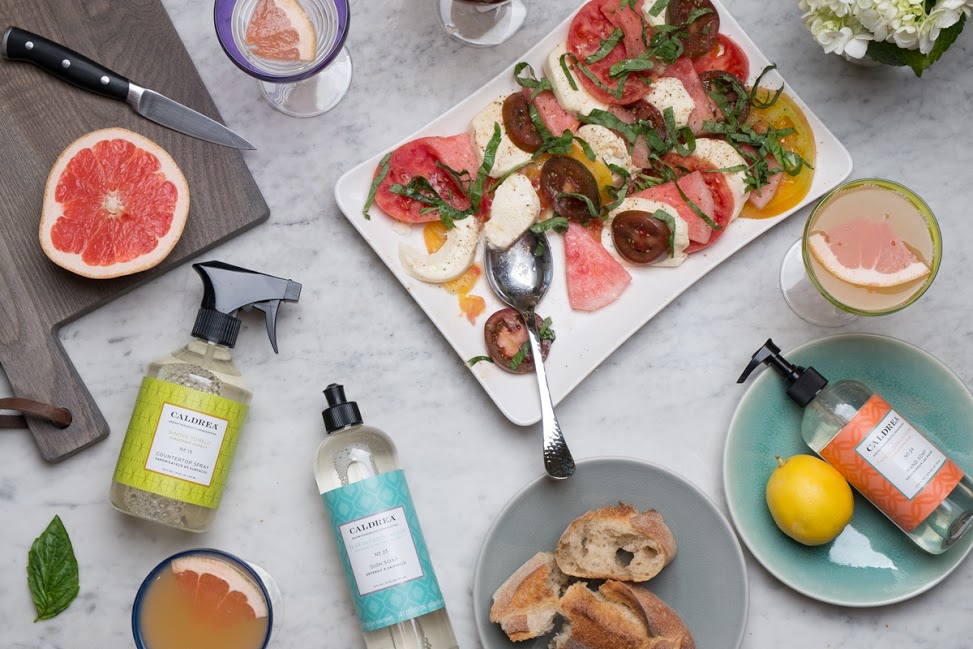 Summer entertaining should be fun, not stressful. I love throwing together a simple caprese salad, fresh pasta, and a fun spritzer so I can enjoy my guests (and not spend the whole evening in the kitchen).
If only I was as excited to do the cleanup as I am to throw a party! I have to tell you though…with this amazing free Caldrea summer kit from Grove Collaborative I'm getting better at the recovery — and you can get it as a gift with purchase!
Caldrea's dish soaps and countertop cleaners feel like a treat to use…it's like I'm cleaning with my favorite body wash it smells so wonderful! Not only is the scent heavenly and the packaging totally chic, but it gets even better. They're made with safe, non-toxic ingredients, and the cleaning power is hands down the best!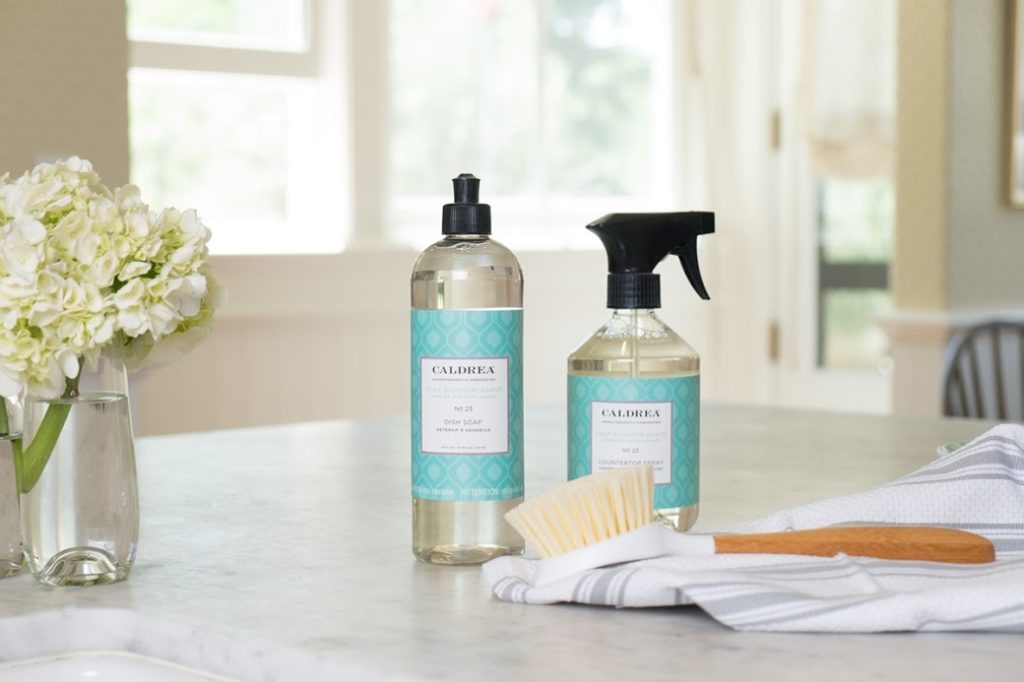 You can choose from four light, summery scents: ginger pomelo, sea salt neroli, pear blossom agave, and tangelo palm frond. It's hard to pick a favorite, but I can't get enough of the pear blossom agave right now. I've also heard the sea salt neroli will make your kitchen smell like a beach house. That one will definitely be in my next order 😉
The set also includes this Grove Collaborative Be Good dish brush, which is thoughtfully made with BPA­-free recycled plastic and bamboo. It's tough on messes and leaves dishes spotless, so you'll spend less time in front of the sink.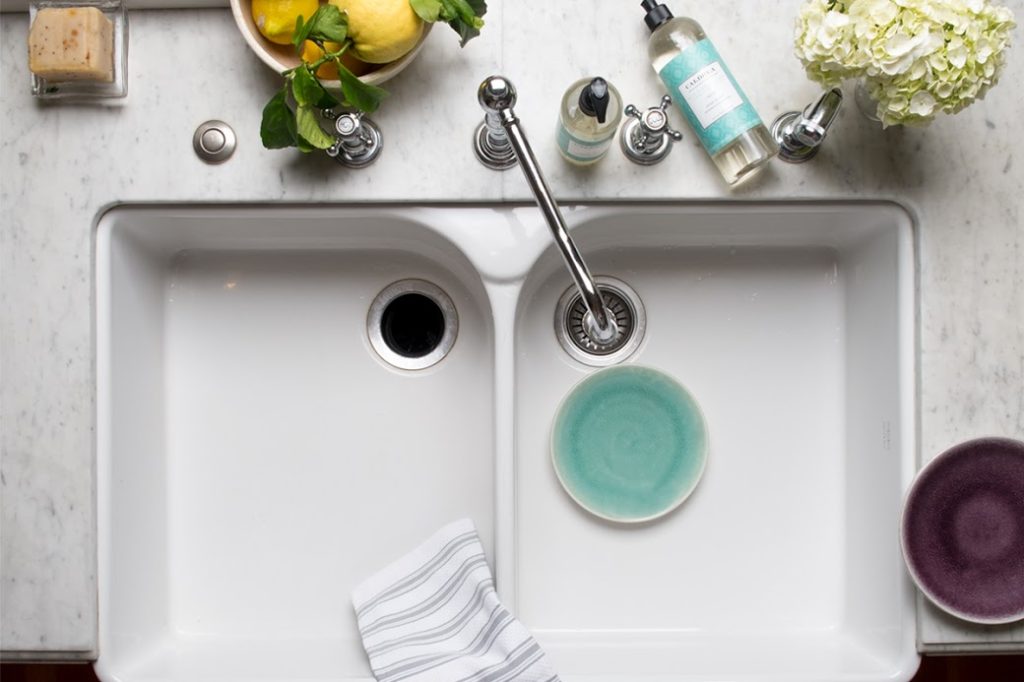 I was so grateful for this set last week, when we got the call that some friends would be stopping by. It only took me a minute to get my countertops sparkling with my new Caldrea cleaner which also made my home smell AH-mazing. I replaced my old sponge and drugstore soap with this gorgeous dish soap and brush, added a bowl of fresh lemons for decoration and — voila! — instant summer ambiance. Isn't it amazing how a few simple touches can make your whole house feel elegant and welcoming? (No one needs to know you didn't spend the whole day cleaning.)
Now, you can get this free summer Caldrea kit as a gift with purchase when you place your first order of $20 or more from Grove Collaborative.
If you already use and love Grove, there's something for you too. You'll get the Grove Collaborative Be Good Dish Brush when you order. Your free dish brush will be added to your next order.
Unfortunately you missed this awesome deal 🙁 Be sure to subscribe to my Steals & Deals email newsletter below so you don't miss out next time!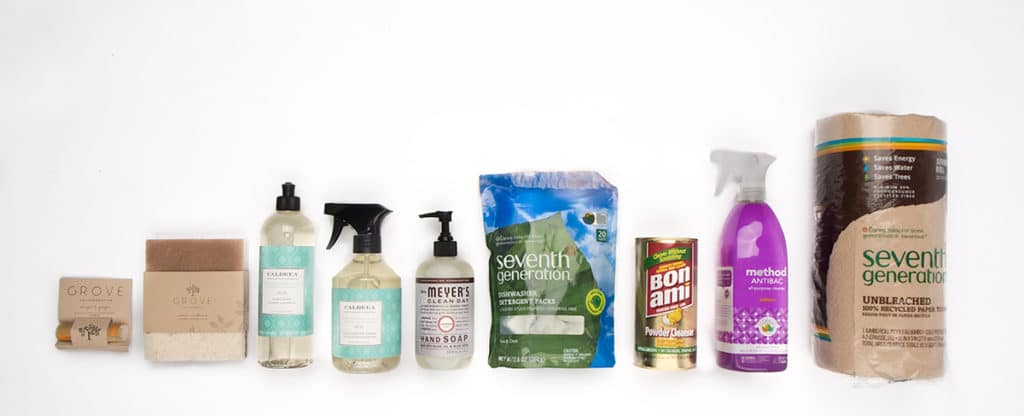 How to get your FREE Summer Caldrea Kit…
Sign up for Grove Collaborative here and you will receive the Caldrea offer for free!
Answer 4 quick questions about your home that Grove Collaborative will then use to customize your products — this takes under 30 seconds.
Once you've answered the questions, you can finalize your basket of products to suit your household needs by adding or removing items.
To receive this offer, your order needs to be a minimum of $20. Choose the combination of products and scents you love and receive in your first box.
You made it! Click Finish & Pay and place your order 🙂
Bonus summer savings tip: Don't forget to sign up for Grove Collaborative's free 60 day VIP trial after you complete your first order! I love being a VIP ­­ it saves me time and makes shopping with Grove even more affordable. For 60 days, you can save too, with free gifts and shipping, price matching, exclusive sales, and personal service! So give it a try…you only have savings and free gifts to lose if you don't!
What is Grove Collaborative?
What's Grove Collaborative? It's the easiest, most affordable way to create a healthy and beautiful home. Grove curates the best natural products and delivers them (carbon offset) to your door, on your schedule. You'll find your favorites like Mrs. Meyer's and Method, and discover, new lovely brands. Plus, you'll never run out of hand soap just before your guests arrive! Grove has been a lifesaver for me when it comes to making summer entertaining stress-­free and fun.
Since we're on the subject of summer entertaining, I recommend stocking up on Seventh Generation paper towels, Seventh Generation napkins, and Acure Organics SPF 30 continuous spray sunscreen in your next box. It's the perfect way to prepare for a summer party 😉
This set truly makes summer entertaining a breeze, so don't miss out. The offer ends July 24, and supplies are limited.