We earn money from clicks or purchases made via product links in this post.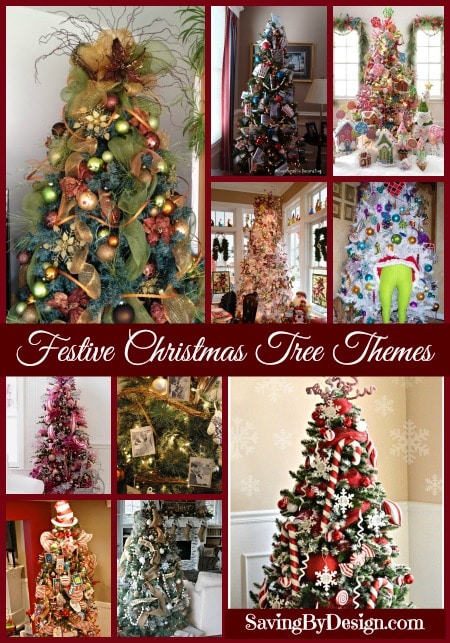 In my home, one of the family traditions that we have established for many, many years is putting our Christmas Tree up the day after Thanksgiving. Some may think that is too soon, but I just LOVE having an entire month of admiring the tree, and gearing up for the Christmas season with the kiddos. I figure if I'm going to go through all the work that a Christmas Tree entails, than I'm going to enjoy it for as long as possible! Now don't freak out… but Thanksgiving is VERY close. Which means it's time to really start gearing up for the holiday decor to come out! This year I'd love to put up a themed tree in addition to our traditional tree, so I started digging through some great ideas for decorating your Christmas tree. I have to say… I'm SO excited to have a "fun" tree in addition to the traditional one we always put up! I think I'll keep it a surprise from the kids. 🙂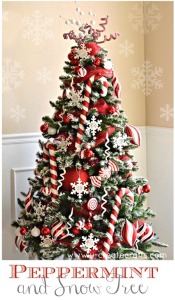 This Peppermint and Candy Cane Snow Tree is the epitome of classic Christmas fun. How could you not love this idea?! U-CreateCrafts.com shows you the tree and some of the items they used to create it. I'm just LOVING it!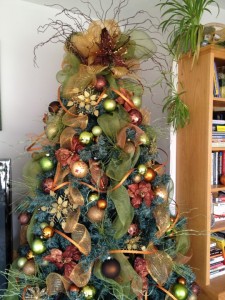 Deco Mesh is all the rage right now. I love all of the different tutorials they have out there for making your own wreaths. So when I came across Deco Mesh Tree from Skipper.org, I totally was smitten! Talk about pure elegance and great colors!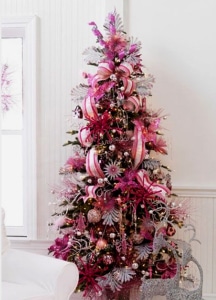 So I'll admit it. I'm totally obsessed with the color pink. So this Pink Tree Theme from HomeMyDesign.com is right up my alley! This will look great as a mini-tree in my daughter's room. She will go nuts!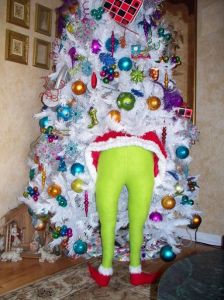 OMG… How AWESOME is this! Check out this DIY Grinch Tree Theme from HomeTalk.com and you are going to die with the insightfulness of this idea! This is much easier than it may look. Swing on over to their site and get all of the information you need to pull off your own Grinch tree!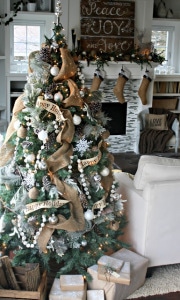 This O Christmas Tree Woodsy Theme is just such a wonderful down home cabin-y tree. Found over at TheLilyPadCottage.com, you'll completely fall in love if the decor in your home matches this lovely idea. How classic and absolutely beautiful!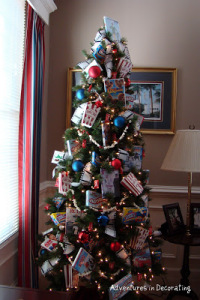 Have some movie lovers in your house? This unique Movie Tree idea, found over at AdventuresInDecorating1.BlogSpot.com would be such a hit in a movie room in your home. Or even changing it up a little to focus on a specific movie that your little ones may love! There are a ton of different ways this tree could go and I just love the entire theme of it!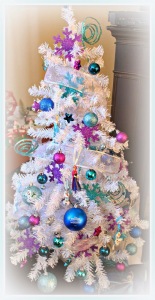 We all know this wouldn't be complete without a Disney Frozen Christmas Tree idea! Found over at ANewDawnn.BlogSpot.com, it gives a lot of specific ideas on how to even make your own Frozen ornaments to save on costs! This would be a great one to get the little Frozen lovers in your life involved in. I have a feeling they'll be singing the whole time!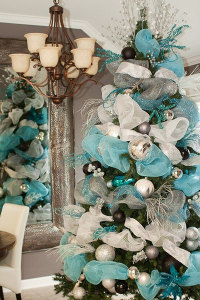 For those who like the finer things in life, how could you not love this Tiffany Themed Christmas Tree? This was found over at Etsy.com, but with this great inspiration, I'm sure you could find some great items at your local craft store to whip one up on your own to cut costs. And personally… I love a good DIY project!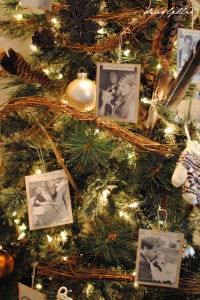 This idea is so awesome! Check out this Family Picture Themed Christmas Tree at DearLillieBlog.BlogSpot.com. How amazing would it be to add to this type of an idea every year as your family grows?!?! I love the sentimental feel of this and I have a feeling it would take me a LONG time to decorate this tree because I would be so wrapped up in reminiscing about every single picture I was about to put up on the tree! What a great idea!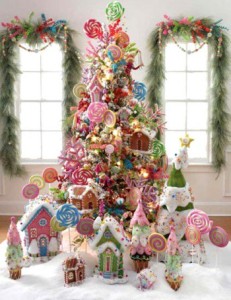 This Candy Land Themed Tree is just pure FUN! Found over at Arqhys.com, it gives off the most fun and childlike vibe. Can you imagine walking into your home everyday to find this? It just screams Awesome Sauce!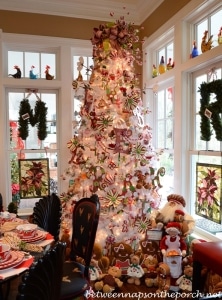 This Peppermint and Gingerbread Themed Tree from BetweenNapsOnThePorch.net is another fun and traditional Christmas idea. I love the white tree that brings everything to life and what is more Christmas than gingerbread! I also love all of the little gingerbread men down around the bottom of the tree. They'll be sure to guard all of the presents this year for you! 🙂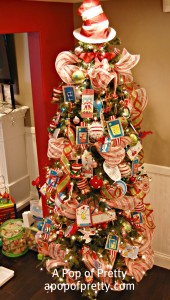 This Dr. Seuss Themed Tree from APopOfPretty.com would be so fun with some small kiddos in the house! Dr. Seuss is the king of celebration in the most amazing and unique way, so of course a Christmas tree themed around him would be nothing short of perfection! What a great and time-tested idea!
Now tell me that something in there doesn't just look like a super indulgent and fun addition to the holiday decor in your home? Even if you don't do a full-sized tree for a theme, it still would be tons of fun to create! Ooooh, I'm so excited!
Do you have a traditional Christmas Tree Theme that you do every year or do you like to mix it up in your home? Comment below and let us know your favorite Christmas Tree Themes!