We earn money from clicks or purchases made via product links in this post.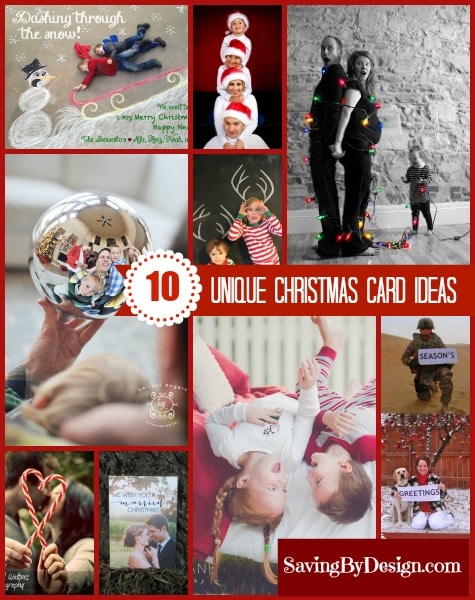 One of my favorite parts of Christmas is getting our Christmas Card together! I LOVE sending out our family cards every year and even though it can be time-consuming and I get groans from the peanut gallery (aka, the kids), nothing will stop me from getting a great card sent out! I'm one of those people who keeps Christmas Cards I get all year long and I spend half the year figuring out how we're going to do our own family photo. From before we had kids and our dogs posed with us, to now when we get the kids to do funny things together, not a year has been missed for this family! And I wouldn't have it any other way. How about you? Looking for some creative Christmas card ideas? Check these out!
10 Creative Christmas Card Ideas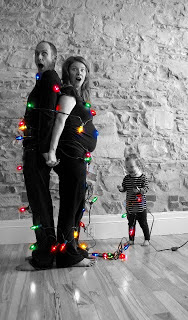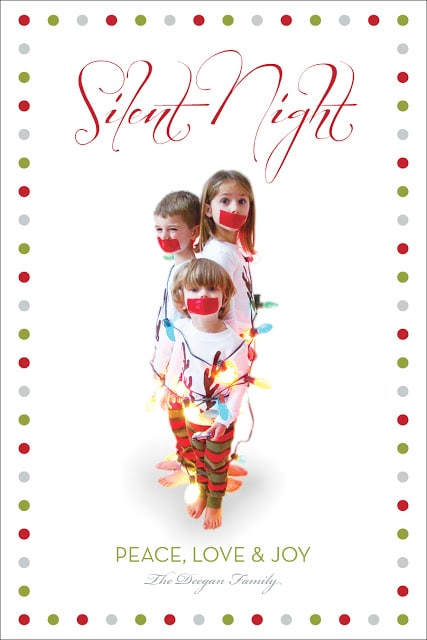 I love the kids picture in the "Silent Night" pose found at SkootsandCuddles.BlogSpot.com! I can just see my kids getting into this idea! I also love something similar with the Mom and Dad being stuck in the Christmas lights, found over at YouInBloom.ca! I've seen this idea for a few years and every time I see it somewhere, it always makes me laugh.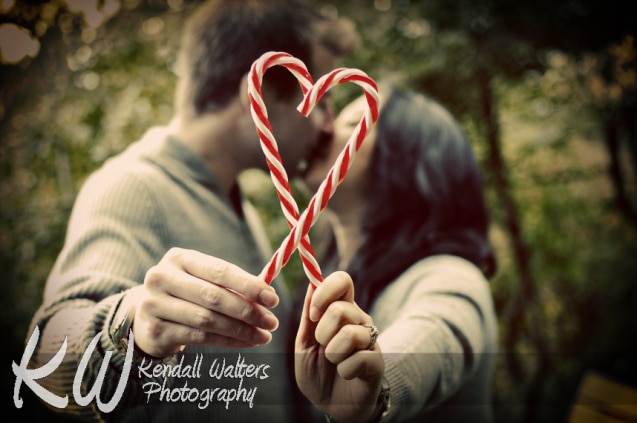 Awe… looking for a great idea for you and your love? How about this awesome Candy Cane Couple picture found over at KendallWaltersPhotography.com? Such a sweet photo and you can't get much more Christmas-themed than adding in some yummy candy canes!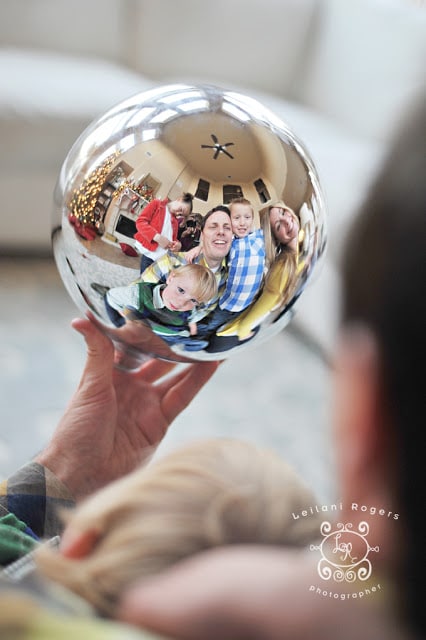 This Christmas Ornament Reflection photo is SO unique! Found over at SimplyKierste.com, this is such a fun way to try to incorporate a fun family photo in a totally unique way! My only problem will actually be executing it!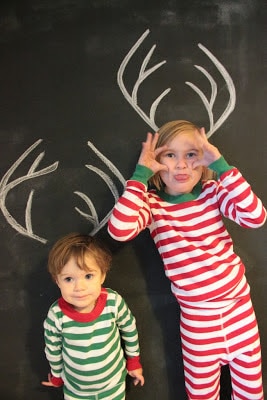 This absolutely cracked me up! Check out these awesome Chalk Reindeer Antlers at KriselKeeper.com! I can totally see my kids loving this idea and begging to see every picture I take so they can check out their "antlers"! And with the Christmas PJ's on top of it? SUCH a cute idea!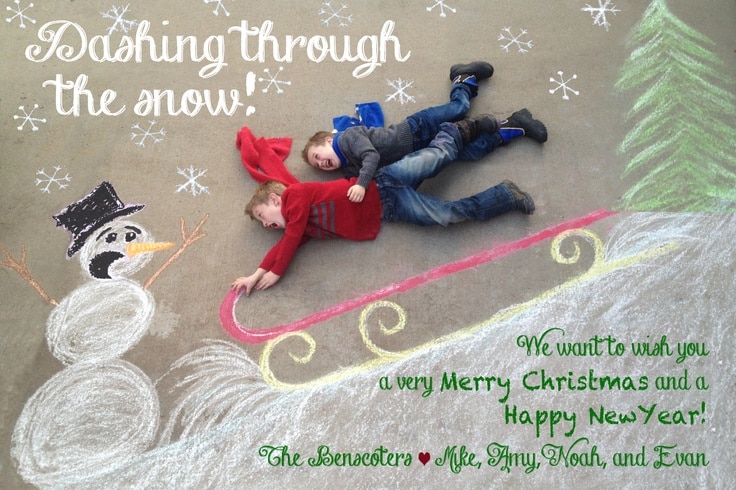 Whoa! This "Dashing Through the Snow" picture idea is AMAZING! Found over at Pinterest.com, I am in total awe by the creativity involved in this set-up! I SO have to try this sometime and I think my son would totally be getting into this!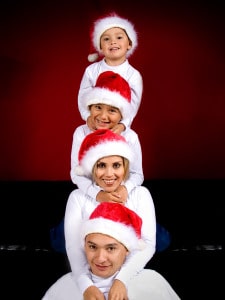 Looking for a fun family Christmas picture idea? How about this sweet "Santa Hat" set up everyone on top of each other?! Found over at SarhnMcarthur.com, this will be sure to get lots of ooooh's and aaahhh's once you send this fun picture out!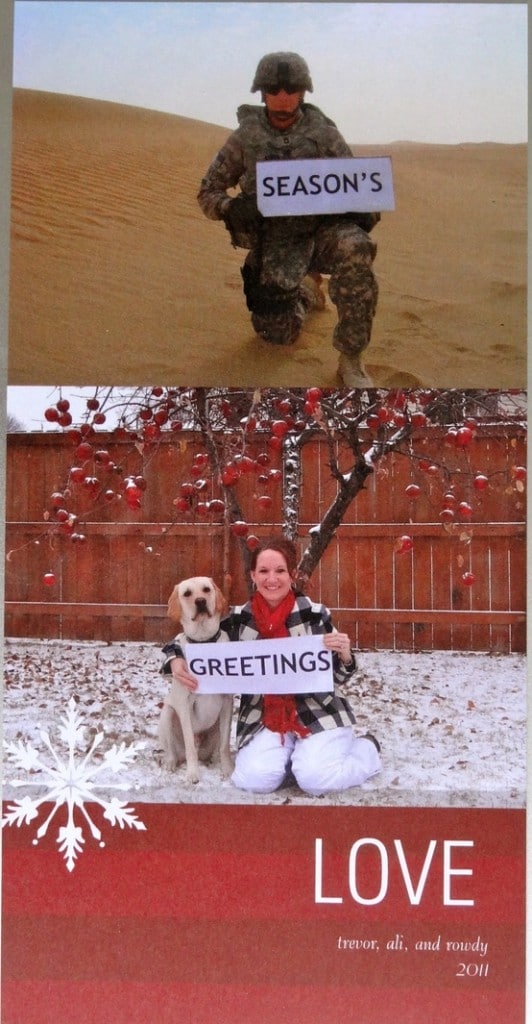 Looking for an idea to keep the family close even as one is off on Deployment in another country? I LOVE this idea, found over at VeteransUnited.com. If you're a military spouse and want to make sure you keep the family card going this year, work on this idea that everyone will definitely love! This is such an inspiring photo and your friends and family will love being able to see their loved one, while you are able to create a fun and unique Christmas Card! Love!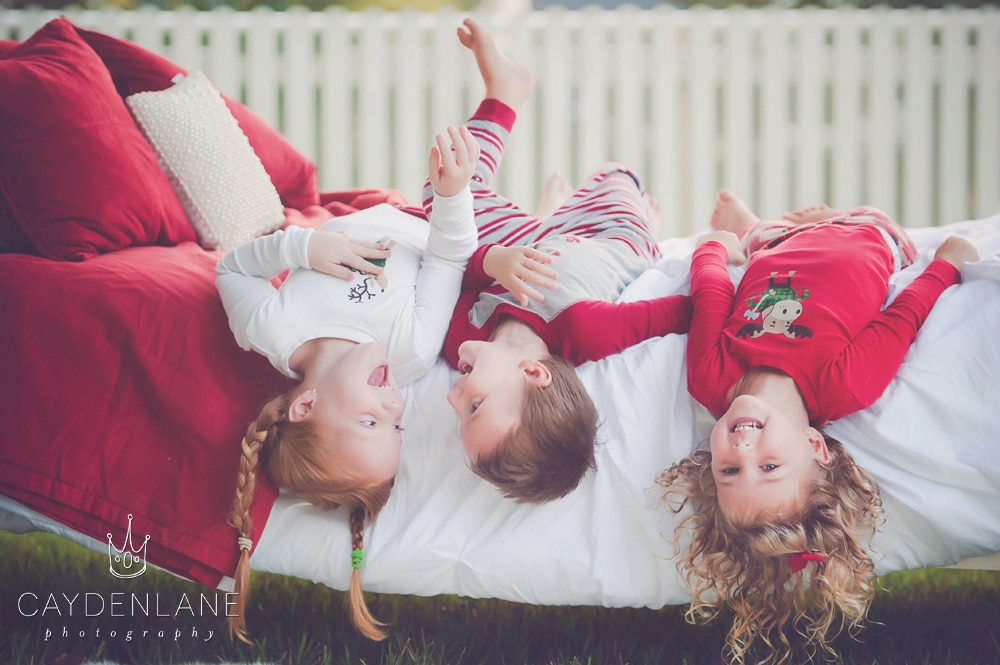 "Not a Creature was Stirring". Ya, right! I love this sweet children's photo found over at LearnShootInspire.com! Get the kids in their cute Christmas PJ's, and get everyone running around and having some fun, and than snap away! This makes it so much fun for the kiddos, who we all know aren't too keen on sitting still for pictures, and actually shows the fun you have in your house. Perfect!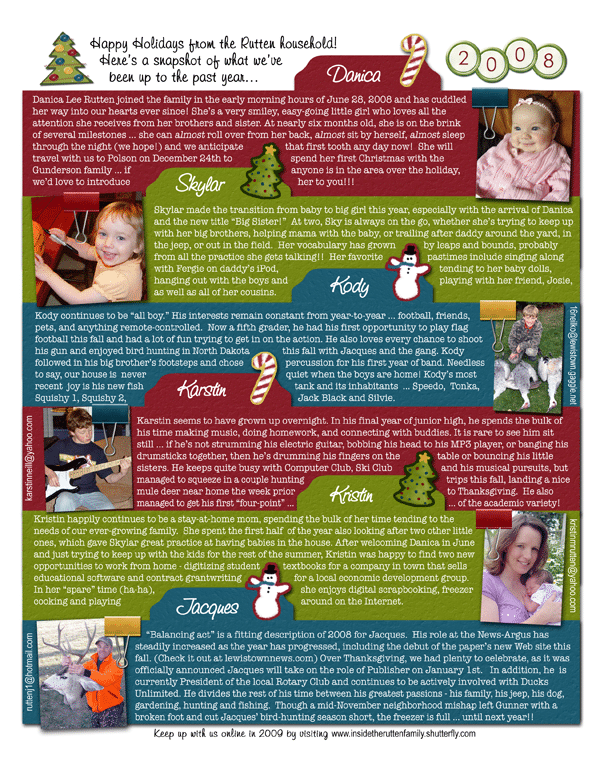 Do you always create letters to go along with your cards to share what your family has been up to over the last year? This Unique Christmas Letter found over at LogYourMemory.com is a fun and creative way to keep everyone in the loop. It's so cute!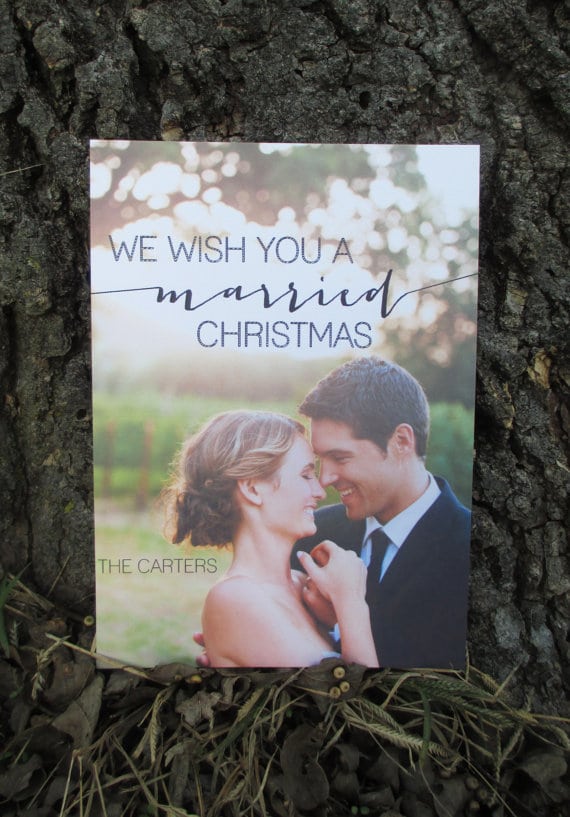 Have you gotten married recently? Looking to share that sweet wedding photo with friends and family that you haven't had the opportunity to send out yet? Check out this "We Wish You A Married Christmas" idea over at Etsy.com. This is a great DIY project for you and you know everyone is going to LOVE seeing your wedding picture! I just love this!
Now I'm even MORE excited to get our cards wrapped up for the year and sent out the door! And… I think I may have found a few ideas for future years. I'm sure the family will love goofing off for some of these great photos to send out to your friends and family. Enjoy!
Does your family have holiday traditions that you uphold when it comes to sending out your family Christmas Cards? Comment below and let us know your thoughts! 🙂