We earn money from clicks or purchases made via product links in this post.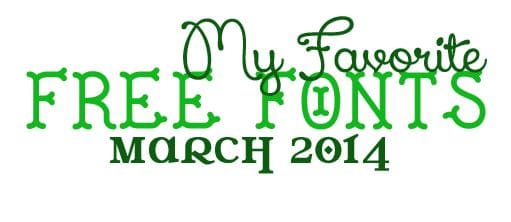 I love designing printables so I thought it would be fun to share my 10 favorite FREE fonts each month. I also thought making a nice printable list of the fonts would be a great way for me to keep track of them since I can never remember what each font looks like just by seeing its name in the drop down menu. If you would like to print the image below as a reference too, just click on it and you'll be able to do so.
Here are my favorite free fonts for March 2014 🙂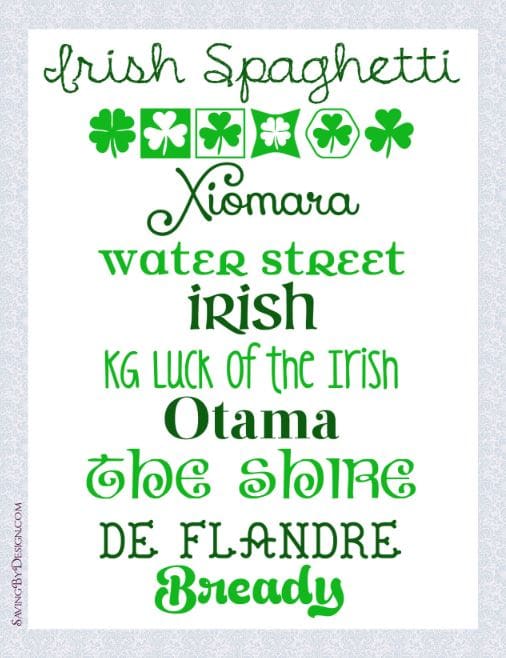 Download fonts from the links below…
Irish Spaghetti | Clover Things | Xiomara | Water Street | Irish
KG Luck of the Irish | Otama | The Shire | De Flandre | Bready
You can take a look at a few of them in action in this FREE "We're not lucky we're blessed" printable.
If you're unsure how to install a font, you should be able to find your answers here.
Most fonts are FREE for personal use, but be sure to check the license for each font when using them for something different or if you aren't sure 😉