We earn money from clicks or purchases made via product links in this post.
When recently buying our car I did lots of research..Here are a few tips to get the best deal on a car if you're embarking on a car-buying adventure too.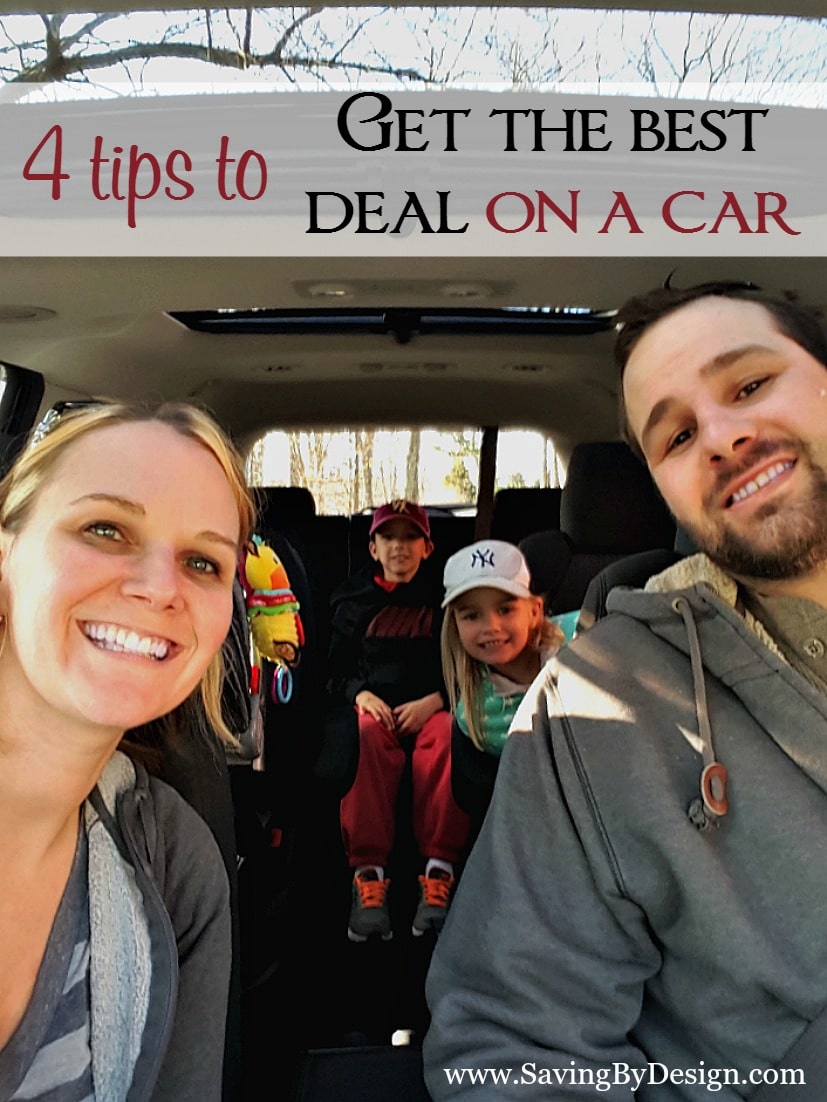 With the arrival of our third child, we've simply outgrown our family SUV. While technically we can all still fit, our 2005 GMC Envoy just doesn't seem as roomy as it once did. We now need something not necessarily bigger, but that uses the interior room better by providing an easily accessible third row.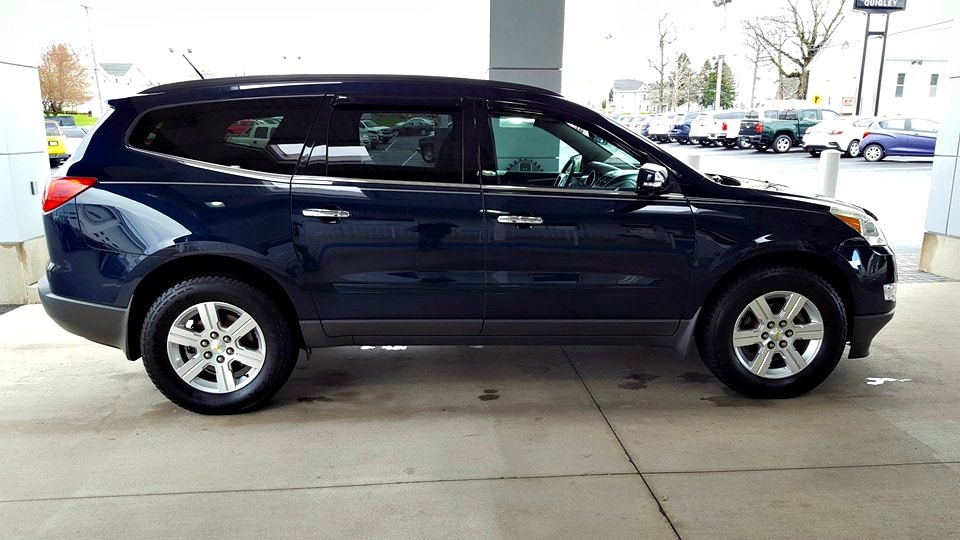 Well yesterday we did it…we bought a "new to us" car! It truly was a bittersweet day. We said goodbye to not just any car, but to our old family car of 11 years and hello to a new car, a 2011 Chevrolet Traverse, that will hopefully take just as good care of us with a little more room.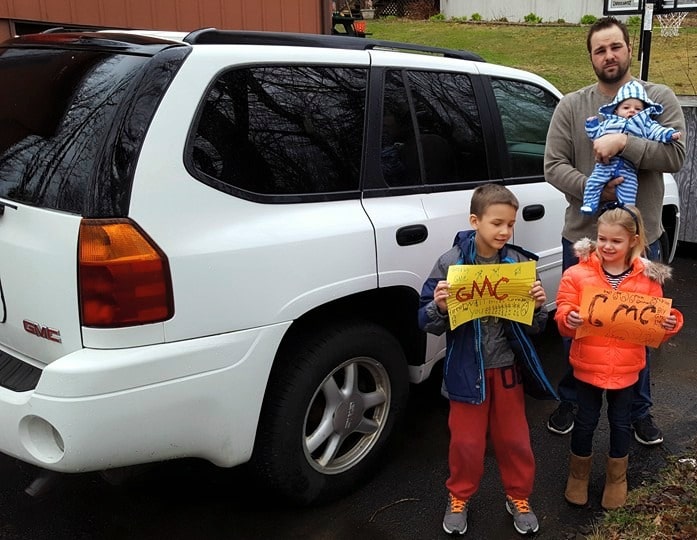 "The Envoy" was the first car my husband and I bought together right after we got married, it brought three kids home from the hospital, and took us on many great trips and vacations…the two thousand mile round trip to Disney in the fall being our last big excursion in it.
While it was a little sad, I'm excited about the new adventures "the Traverse" will now take us on. I'm pretty sure our family is complete, so a new vehicle to take us through the next phase of our journey seems appropriate. Change is hard, but usually a good thing 🙂
4 Tips to Get the Best Deal on a Car
It's been a while since we've shopped for a new (or used) car so I did some research to make sure we got the best deal and made a smart decision. Here are a few tips to get the best deal on a car if you're embarking on a car-buying adventure too.
Determine your budget.
Before even looking into a vehicle or stepping foot on a lot, you'll need to determine your budget. After your home, a car is most likely one of the most expensive purchases you'll make, so you want to be sure you can afford it.
A quick way to get started is to budget no more than 25 percent of your monthly household income for all cars, including loan payments, fuel costs, and insurance.
>> These auto loan calculators will help you figure out exactly what you can afford 😉
Which model of car is right for your family?
Now that you know how much you can afford it's time to start looking for models that you like and that fit into your budget. Think about what features are important to you and do some research to see which cars have those options. Also look into the difference between the models that have the features you are looking for.
Is there a big price difference? Is that price difference worth it in the long run?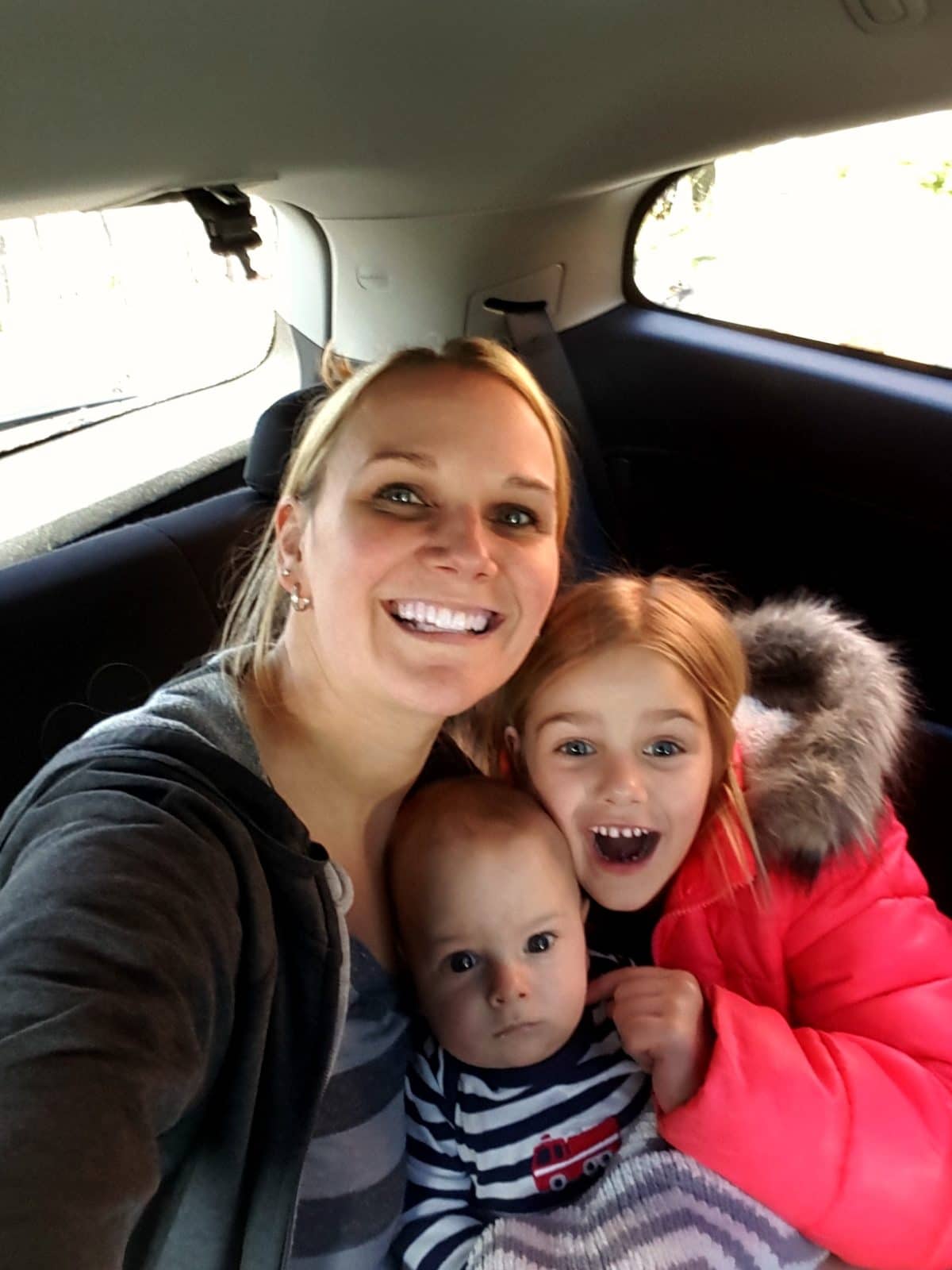 Checking out our new third row 🙂
For example, the two models that we loved – the Chevy Traverse and the GMC Acadia are pretty much identical in terms of the features they provide. They both have an option for quad bucket seats which was a must for us. You know, for those days when you're running late to a soccer game and your oldest child needs to jump out of the car without having to fold down the middle row to get out. Basically, besides the obvious exterior style difference, the Acadia has a more luxurious feel and is more expensive than the budget-friendly Traverse.
New car or used car?
Whether you should buy a new car versus used car is an ongoing debate that will probably never end. While some have had nothing but great experiences purchasing used cars, others swear by buying new and enjoying all the perks that come with a brand new vehicle. I believe each consumer's situation will be different depending on things such as the cars they are interested in, their budget, and how many miles they plan to drive.
No matter which way you are leaning, new or used, there is some information that is good to know.
That sparkly new car will lose a significant amount of its value as soon as you drive it off the lot. Although the rate can vary depending on the model of car, the average vehicle depreciates about 20 percent in the first year and then 15 percent each of the following years until it's worth about 10 percent of its value 10 years later. For this reason, purchasing a car a few years old may be a better deal. It will probably still have some warranty remaining, and you'll be saving thousands of dollars up front. The benefit of purchasing a brand new car, of course, is that nobody else has owned it. You don't have to worry how someone else has driven it or if they maintained it well and most will come with a warranty so if anything does go wrong it's covered.
Shop around for the best financing.
Finally when you find the dream car that fits your budget, shop around for the best financing if you'll be needing a loan to make your purchase. Most often credit unions will offer the best loan rates, usually 1 – 2 percent lower than conventional banks, so if you have good credit that's a great place to start.
>> Find a credit union near you here.
There's nothing worse than buyer's remorse…especially on a purchase as big as a car! By determining and sticking to your budget, doing research to find the best (new or used) model that fits your family, and comparing financing options to get the lowest rates, you'll be making a smart decision that you won't regret.
Congratulations in advance on your new car! May it take you on many miles of fabulous family memories 🙂