We earn money from clicks or purchases made via product links in this post.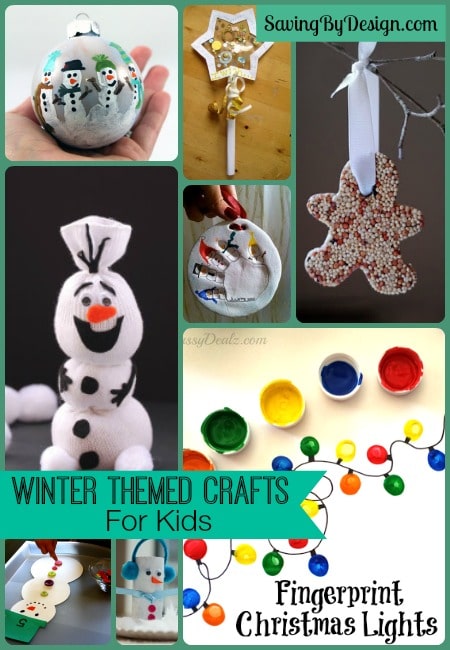 The Holiday Break is quickly approaching for my school-aged son and it will be two long weeks at home! With Christmas and New Years', we have plenty of plans that will keep us busy for most of the days, but I know that it will be a bit of a struggle to keep him somewhat in a routine so going back to school in January won't cause complete meltdowns!
Since he is just in Pre-K and didn't have pressing morning plans before this year, I finally felt like we were just hitting our stride with our morning routines, along with getting all of the kinks worked out at bedtime for a good night's sleep. I'm hoping that we won't be starting from scratch when the break has ended, but I also plan on keeping our days somewhat structured to make sure he doesn't completely fall off the wagon!
Here are some great winter break activities for kids. I'm hoping by keeping him occupied and staying busy with some fun educational crafts along with school-themed workbooks we have here, going back in January will be easy peezy and he'll stay on track!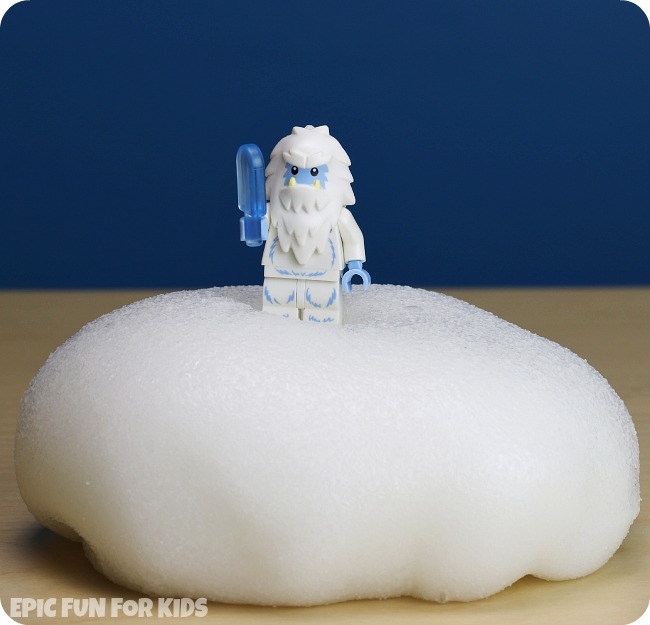 1. This Super Strong Snow Slime from EpicFunForKids.com will be sure to keep the kids entertained for hours! Get the recipe at the link, along with some awesome ideas on ways to use it and play with it. Think ice skating rinks, bubbles, mountains, and lots more to build! They'll love it!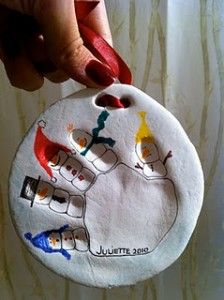 2. Grab the recipe for Ornament Dough at AllRecipes.com and go nuts! We made something similar to this ornament last year and it was a huge hit. And this year when I unpacked it and put it up on our tree, it was such a fun memory that we made. I bet grandparents would love this one too for a sweet present from the little ones.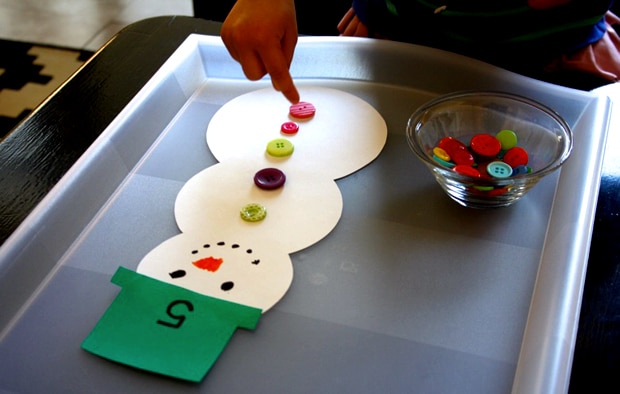 3. This Cute Counting Snowman Craft and Game from CBC.ca is exactly what I love to do with my son on breaks like these. I love that it has some educational aspects in it, while still being something he can practice scissor skills and craft it up with buttons and markers. And since my son AND daughter are ALL about counting right now, it is perfect timing for a craft like this.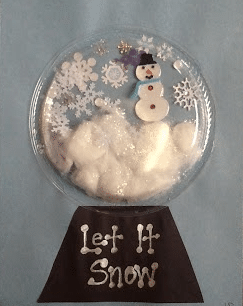 4. This "Snowglobe" Paper Plate Craft from MS-Noles.com is pretty cool. There are some awesome directions at the website and I love that you can make it pretty much anything you want. This will definitely be a hit!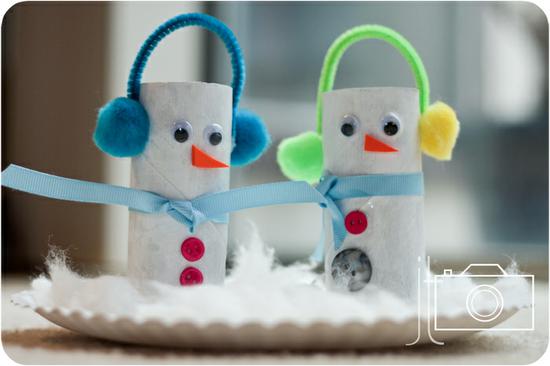 5. Who couldn't love these Paper Roll Snowmen found over at MPMSchoolSupplies.com?! If you craft as much as I do, you're sure to have most of these items on-hand in the craft area. My little guy loves creating faces and mixing colors, so I can totally see him having a ball with this one.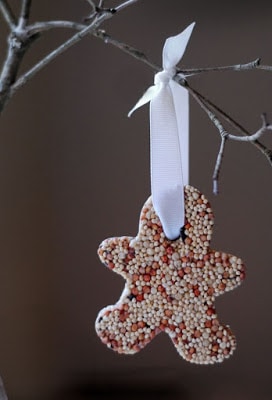 6. I love Bird Seed Ornaments! This tutorial can be found over at Saltwater-Kids.com. We live where there are a ton of birds and since moving here, both of my kids have been fascinated with watching them by the different bird feeders that we have. Last year, we even made some of these for Christmas presents for one of the Grandma's who LOVED it! And my son loved getting his hands all dirty mixing everything up before putting them in the cookie cutters. It was a little messy, but totally up his alley.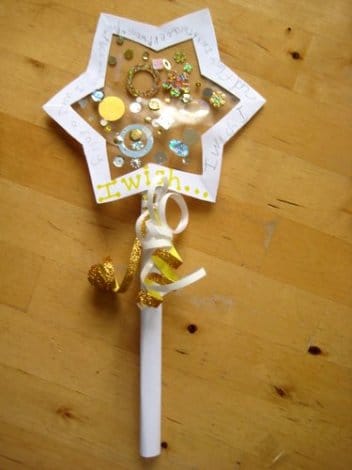 7. Awe! Check out this awesome New Years Wishing Wand from Baby.co.uk. I love the ability to work on something like this with the kids and see what they "wish for" in the upcoming year. Of course… for my son it will probably be legos and movies and my daughter will probably just say fruit snacks 🙂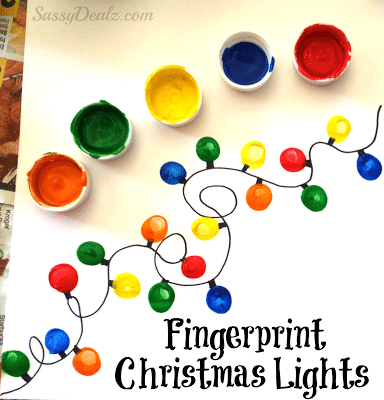 8. These bright and fun Fingerprint Christmas Lights found at CraftyMorning.com will be a hoot for the kids to claim as their own! Just draw in a line for them for the "string" and let them go nuts with marking all of the lights with the finger paint. I think anytime paint is involved it's probably going to be a good day for my son.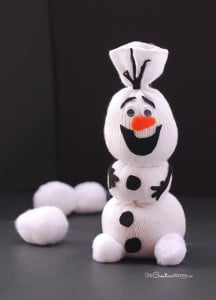 9. Olaf the Sock Snowman is here! Thanks to AllFreeKidsCrafts.com, Frozen can hit your house by storm with this awesome sock snowman you can make. Both of my kids are totally obsessed with this movie, as most of America is, so we will definitely be making a couple of these. OK, OK, OK… I admit… I kind of love the movie too 🙂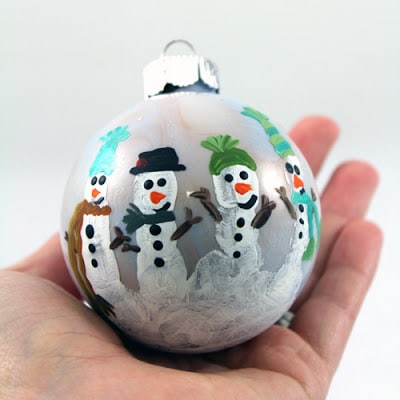 10. This "Hand"Made Ornament over at Craft-E-Corner.com is all the rage right now. My son actually made these in school last week for a parent Christmas present and they turned out AWESOME! It takes a little finesse, but the end result is totally worth it. And it's super fun!
I'm excited to work on some of these crafts with my kiddos over the next couple of weeks. It will be nice to have a bit of a break and not have to worry about the daily stresses that the school days bring with them and with both of my kids together I'm sure they will keep each other entertained quite a bit as well. But I love crafting to begin with and these are some great ones to do with both of the kids over the holiday break. Hopefully your break with your kids will be smooth sailing and you'll enjoy some wonderful family time together!
How do you pass the time in your house when the kids are off of school over the winter break? Comment below and let us know some great time-fillers for the little ones! 🙂