We earn money from clicks or purchases made via product links in this post.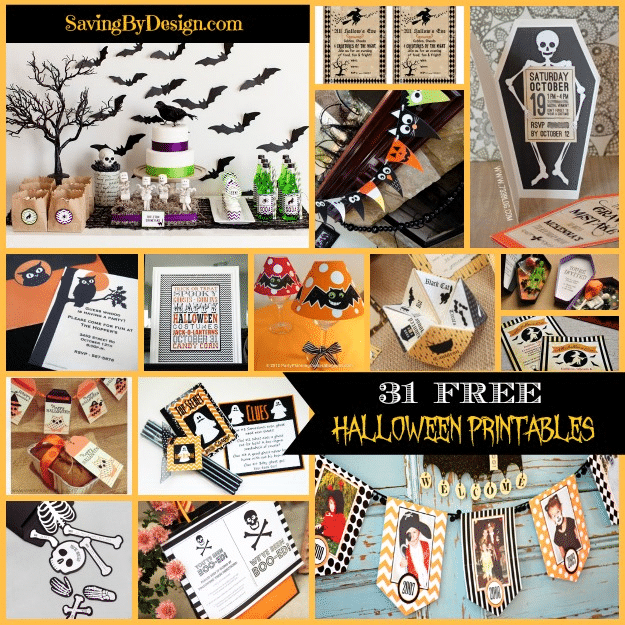 Halloween is DANGEROUSLY close and one thing I love about today's technology is the ability to decorate on a dime. How? There are adorable and awesomely FREE printables all over the internet that you can use for those fun Halloween party invites, banners around the mantle, or signs decorating your home. Did I mention FREE?!?! Below is a special themed "31" Halloween printables round-up with about every imaginable thing you could think of to help decorate your home! Enjoy!
31 FREE Halloween Printables
When looking for different things to decorate with, I was AMAZED to see how many complete party packages were available for free download now! You can set up your whole party by just doing some DIY work and printing out the items you'll need! Check out the great party packages below to help with your scary party this Halloween!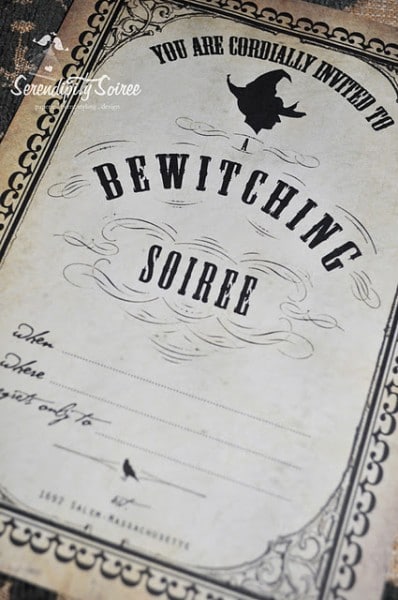 "Witches Brew" Party Printables, which includes everything from invites, 2 sets of labels, party circles and more, found over at CatchMyParty.com.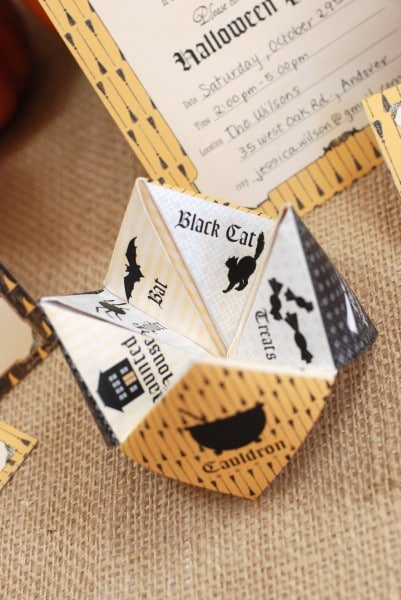 "Little Witches" Halloween Party Printables with everything you need, including a fun DIY "cootie catcher" seen above! Grab it up at CatchMyParty.com.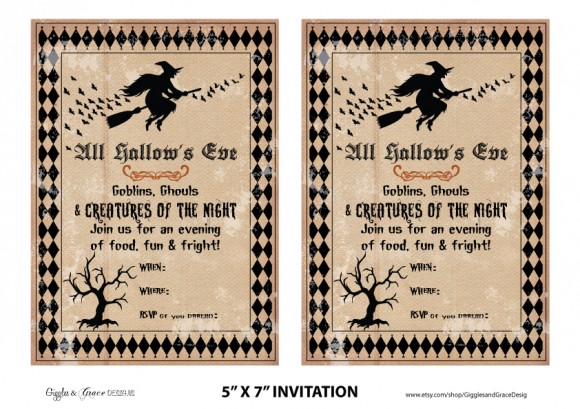 Grab up these "Haunted House" Party Printables from CatchMyParty.com. It has everything you'll need!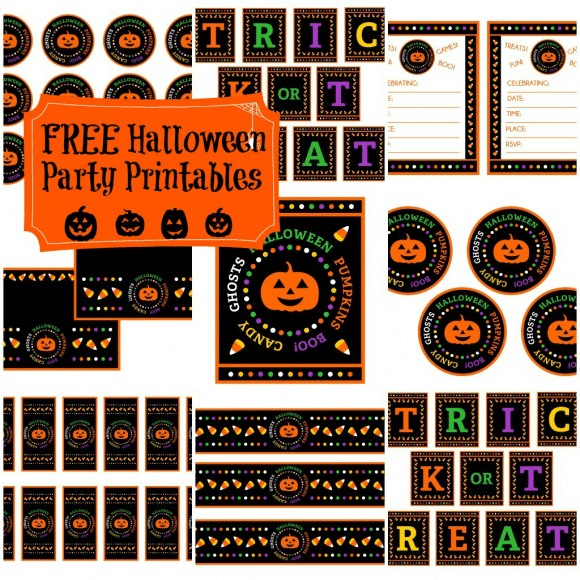 These fun "Candy Corn Halloween" Party Printables will be sure to welcome the kiddos into a not so scary party! Check it out at CatchMyParty.com.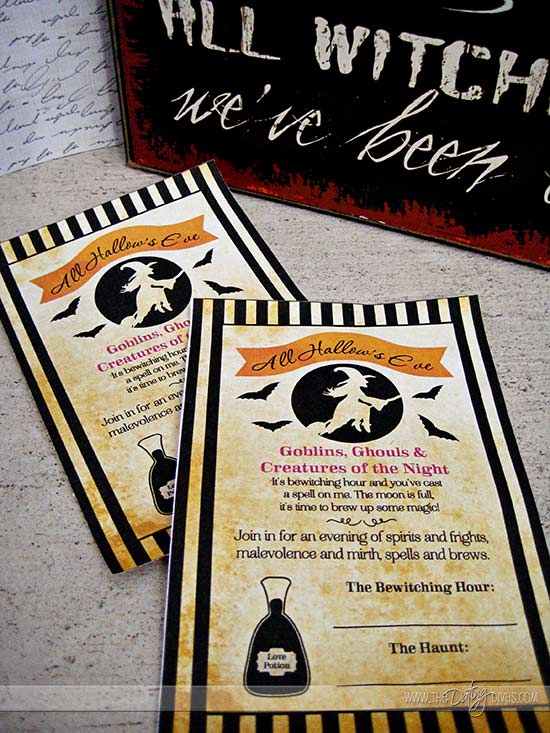 Plan a memorable "Hocus Pocus dinner and a movie date night" for you and your honey with these fun free printables at TheDatingDivas.com.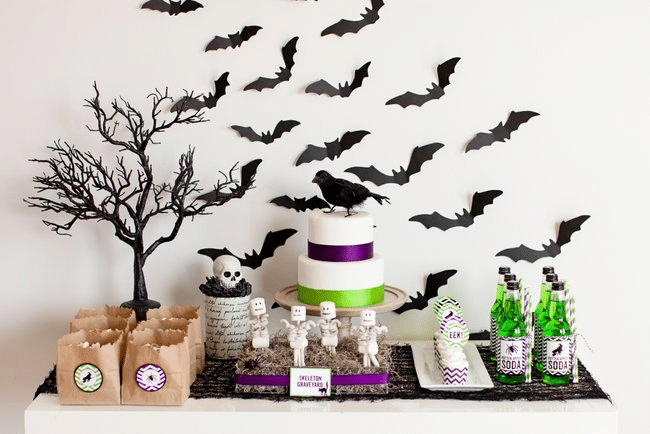 Don't miss this "Bat Themed" Party Printables that you can grab at TheTomKatStudio.com!
Invites are another great thing you can grab up off of so many different websites for a potential Halloween party you are going to throw. Adult parties, or parties themed around the kiddos… you're sure to find what you need! Some will require a little DIY work to complete, but woohoo! These invites are so cute that people will be talking about them NEXT Halloween!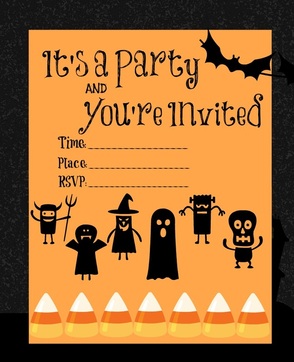 Happy Halloween Kiddo Party Invites at PinkWhen.com.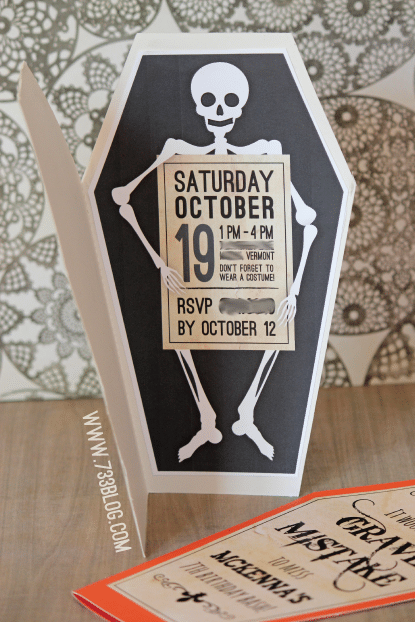 Halloween Birthday Bash Invites at 733Blog.com.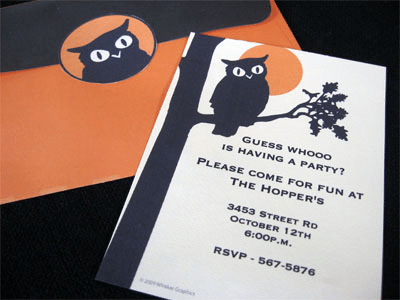 Guess Whoooose Birthday Invite from SkipToMyLou.org. Because even birthday parties happen during the Halloween holidays!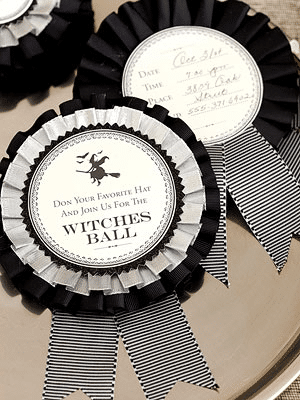 Witches Ball Invites from BHG.com. These require a little work and grabbing some crafting material at your local store, but whoa… these invites are AWESOME!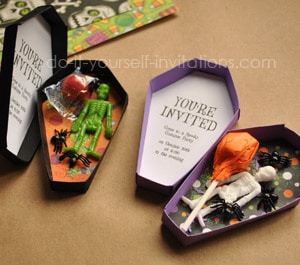 DIY Coffin Invites at Do-It-Yourself-Invitations.com. Wow… these are so unique and are going to be a hit!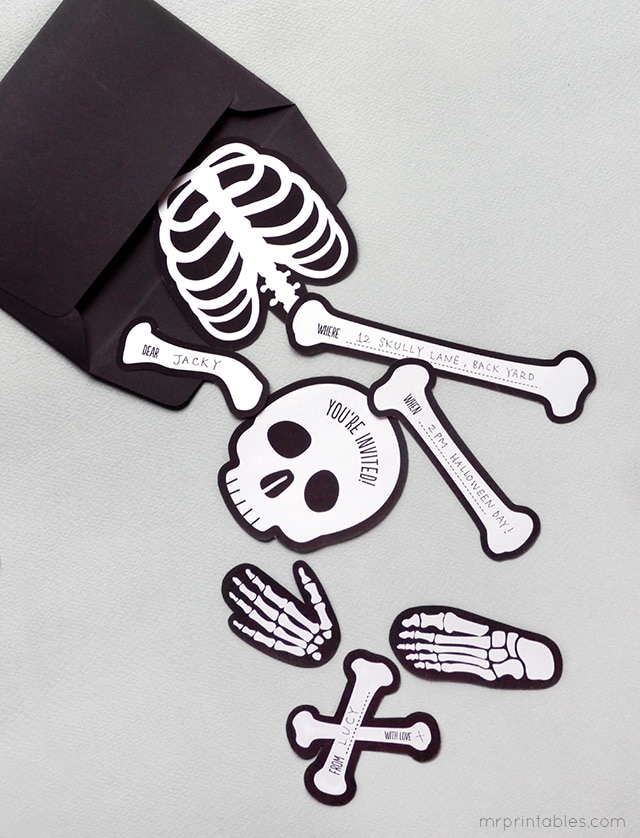 Finally, the Bag O Bones Invite from MrPrintables.com.
Signs that come from free printables are such a great way to decorate the front porches, hallways, and any other room you may want to show that Halloween spirit in! The great thing is that even though you may want to frame them, most of us have pictures that we can repurpose the frame for during the holidays. So it truly will be free! Check out these great signs below and start printing!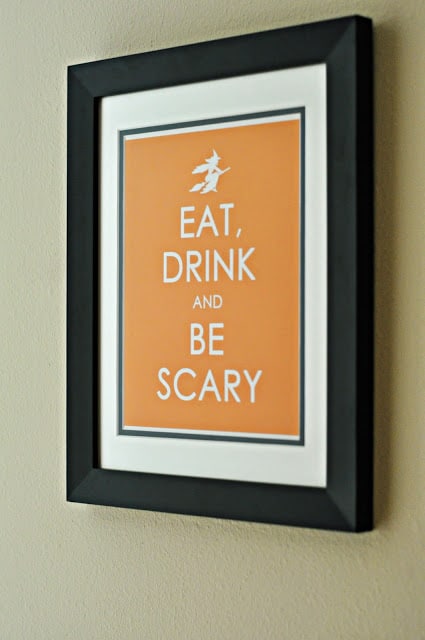 Eat Drink and Be Scary Sign from Craftily-Ever-After.Blogspot.com.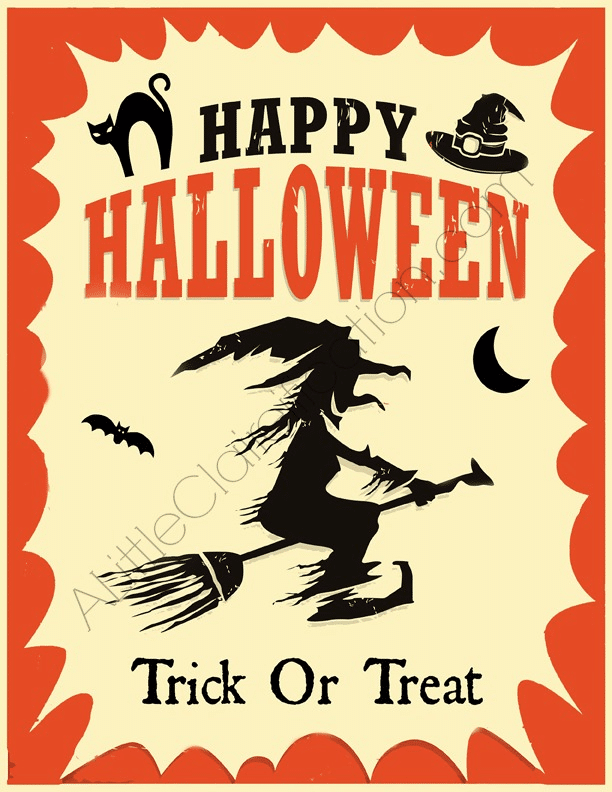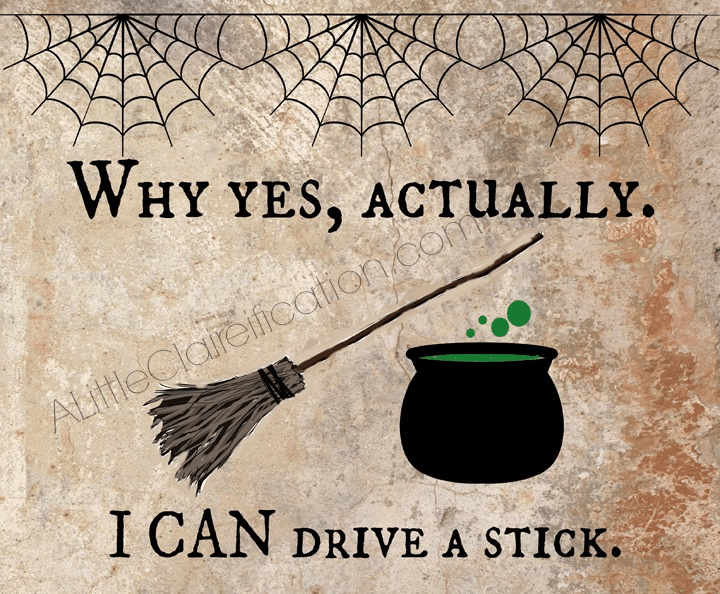 Bring a little humor to your home with these two funny witch on broom signs, both from ALittleClaireIfication.com. Fun!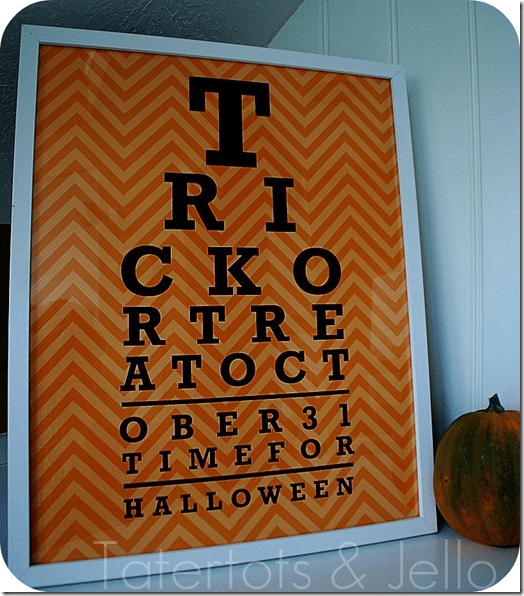 This fun Halloween Sign will test everyone's eyesight! Grab it up over at Eighteen25.Blogspot.com.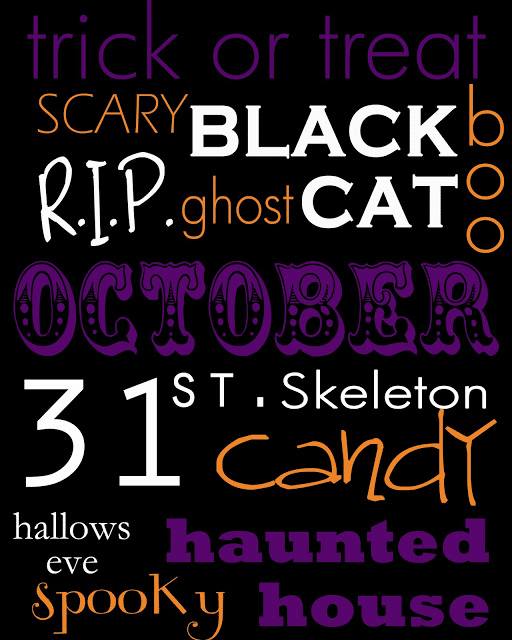 Halloween Subway Art at BloomingHomestead.Blogspot.com.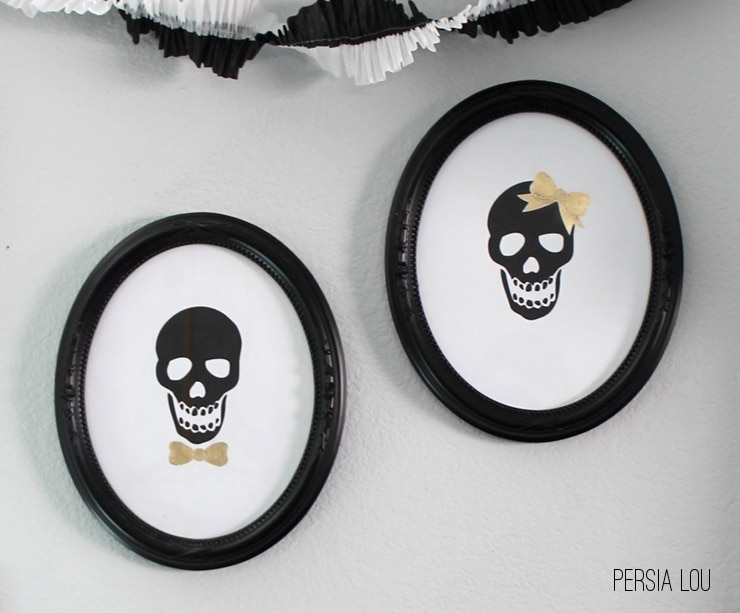 Halloween Skull Printables found at PersiaLou.com.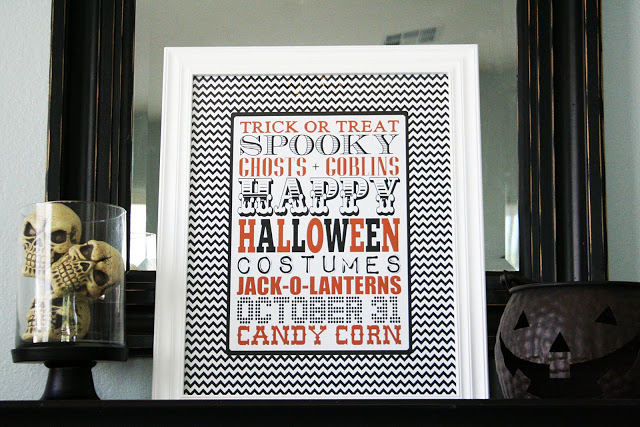 Great Subway Art with Chevron Halloween sign at Eighteen25.Blogspot.com.
Banners are another great way to decorate around your home over Halloween. Use them on mantels, in doorways, or even around the kids' rooms! They may take a bit of time to string together once you get the main sections printed, but it's FREE! Keep your eyes open for sales on different strings and ribbons you can use throughout the year and you'll always have a stash ready to use for your next DIY project!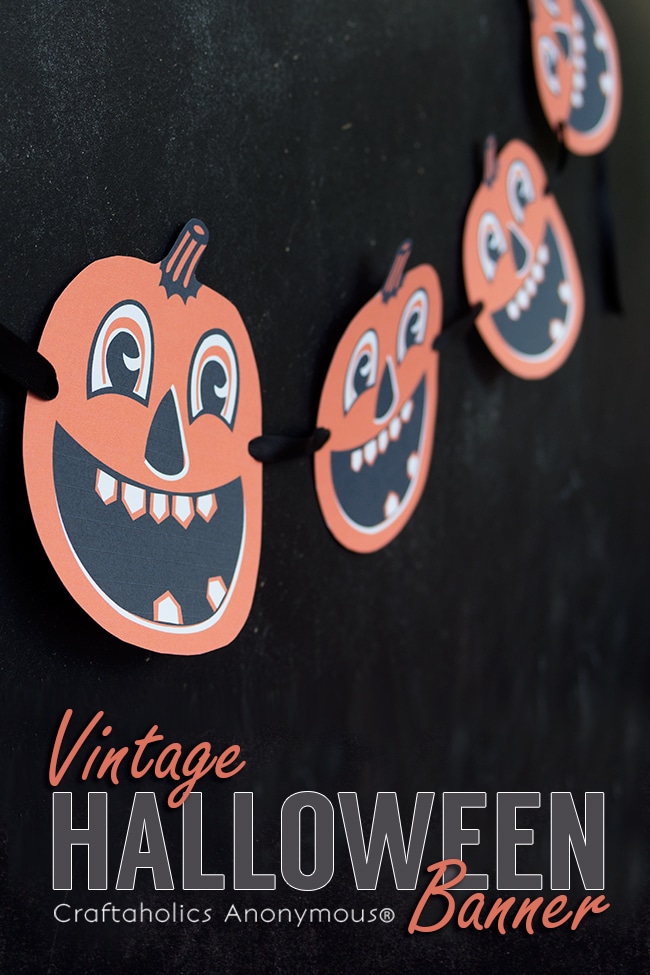 Jack-O-Lantern Halloween Banner found at CraftAholicsAnonymous.net.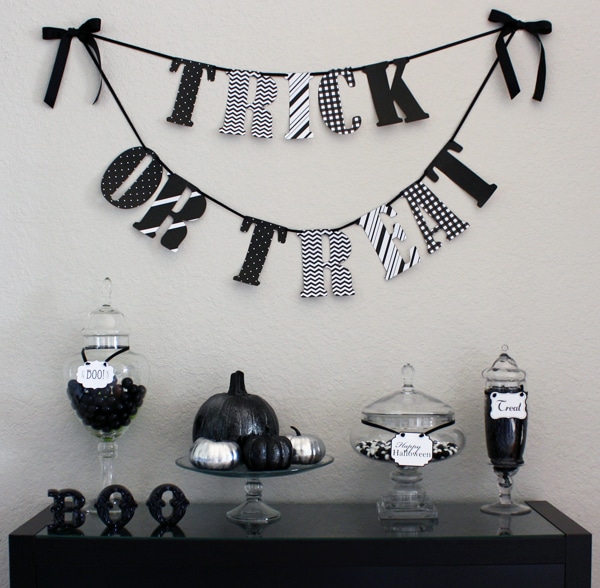 Trick or Treat Banner found at Scribd.com.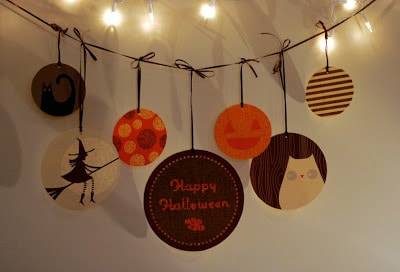 Halloween Banner at JeanieAndJewell.Blogspot.com.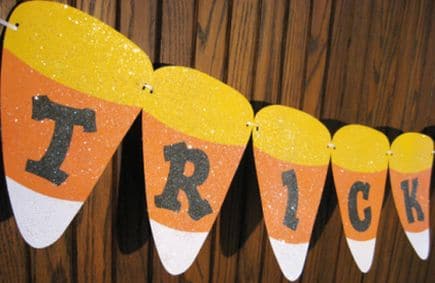 Candy Corn Garland at SkipToMyLou.org. I love how once you print this you can glamour it up with glitter. Yay for glitter!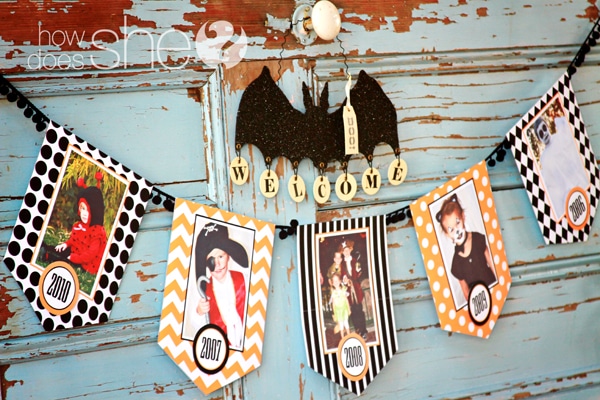 By far my favorite! Grab this Halloween Photo Banner at Blog.ChickaBug.com. Print it and capture the growth of your little one and the evolution of their costumes over the years. So fun!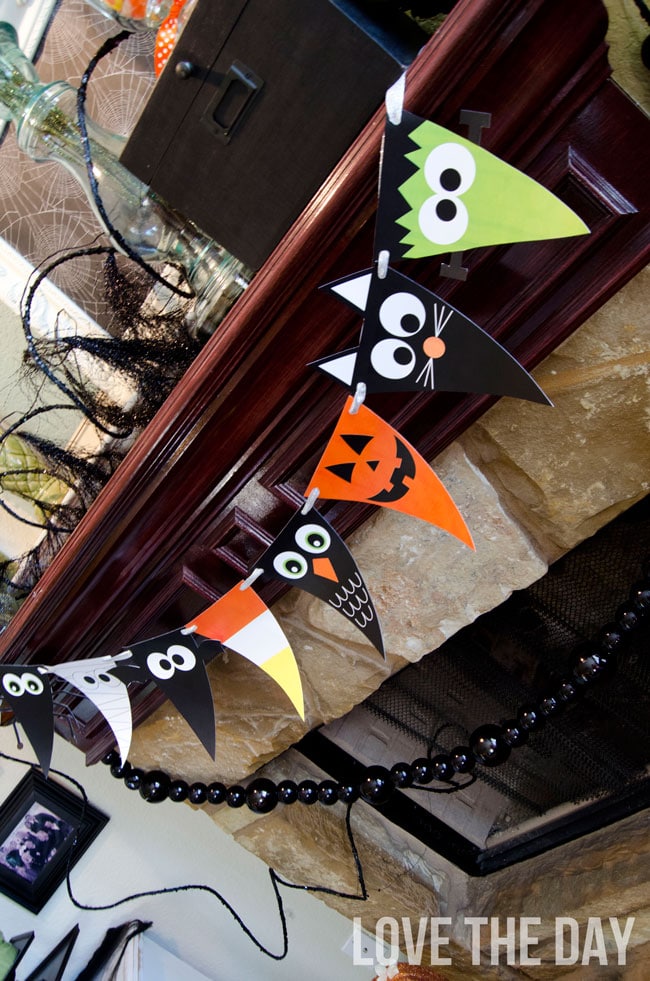 Fun Halloween Banner at Love-The-Day.com.
Now it's time for the fun! Check out these great extras for parties, neighborhood adventures, or just great games for the family over the Halloween season.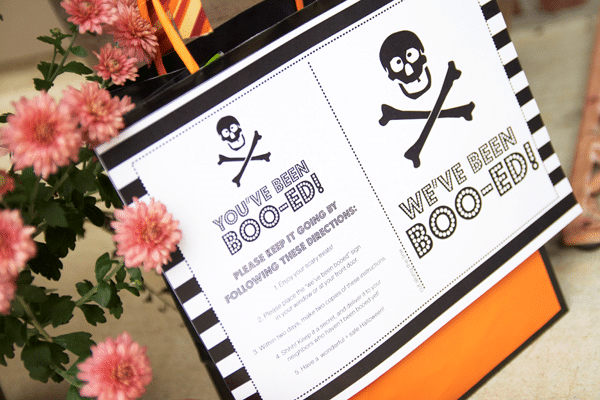 You've Been Boo'd Game will be super fun to start in the neighborhood! Grab this at TheHandmadeHome.net.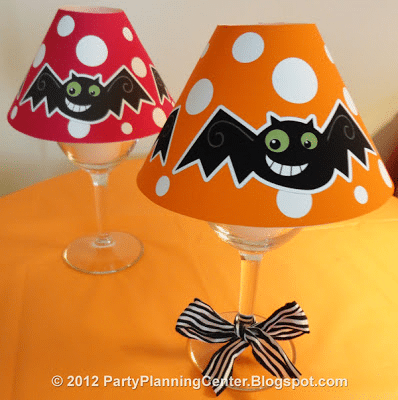 Wine Glass "Lamp Shades"! Perfect for your parties! Find it at PartyPlanningCenter.blogspot.com.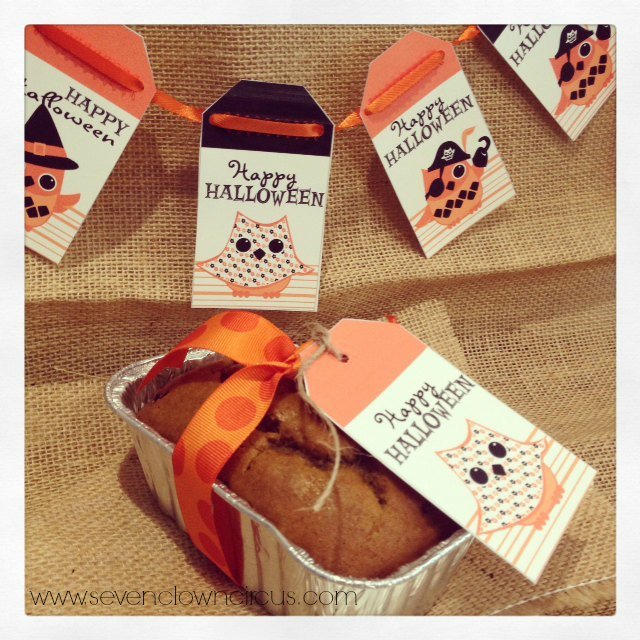 Halloween Owl Printable Tags at SevenClownCircus.com.

Chalkboard Halloween Countdown at YellowBlissRoad.com. Great for the excitement at home for the kiddos!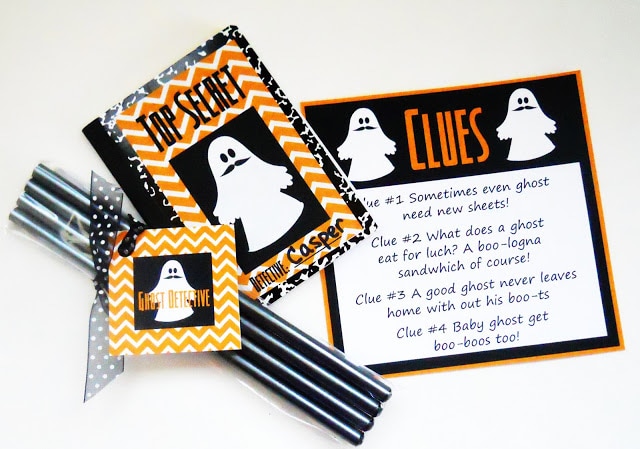 Kids Ghost Detective Halloween Game at DelightfullyNoted.Blogspot.com. Fun!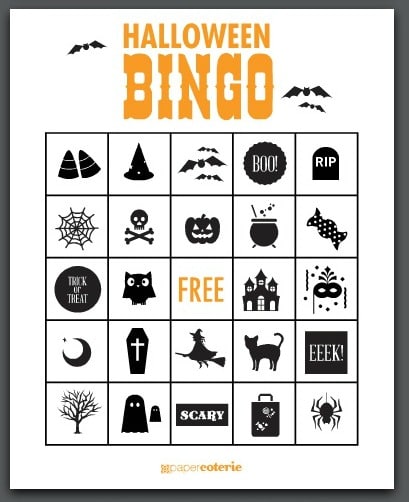 Halloween Bingo at SomeWhatSimple.com. The perfect party extra!
There you have it! Phew! I pretty much think I'm going to be giving my poor printer a big work-out over the next few days in order to use some of these great ideas before it's too late! I hope you found some great last-minute decorations to use for your home, as well!
Do you have any other awesomely FREE Halloween Printables that you have come across that will save time and money for the holidays?!?! Be sure to share in the comments below! 🙂