We earn money from clicks or purchases made via product links in this post.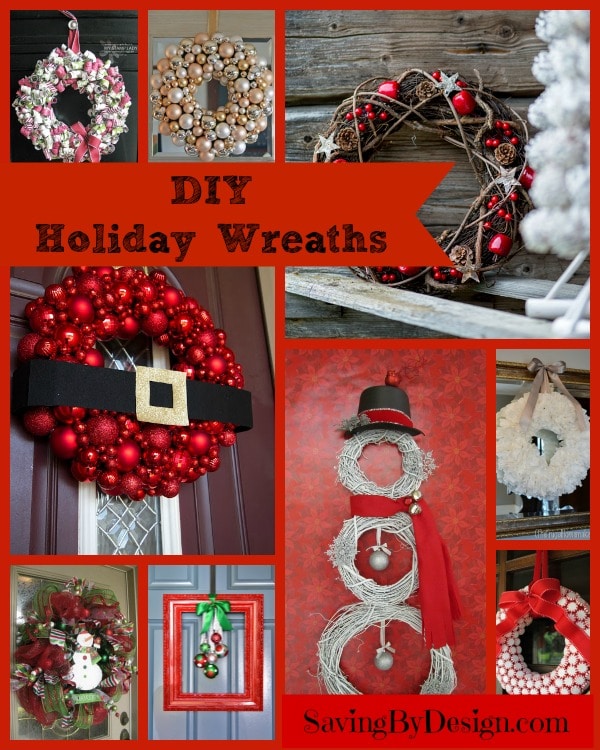 I absolutely LOVE having wreaths adorn our front door during the holidays. And not just over the current holiday season, but every season! The only problem is those wreaths can get pretty expensive when you're trying to buy one for every season you want to decorate for. So I started doing a little research and found some AMAZING homemade holiday wreaths that I can make for a fraction of the price of buying them. Here are some great ideas that you can try for this holiday season. Don't worry…there is still plenty of time!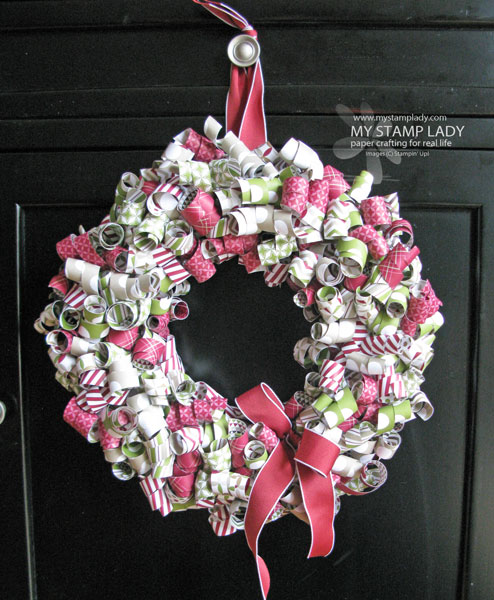 1. We're coming out of the gate today with this amazing Curled Paper Wreath from MyStampLady.com! Pick up your favorite holiday scrapbook paper and a few more supplies and you'll be all set to get started. Head on over and get more info at the great tutorial that you'll be able to follow and you'll have this great wreath ready in no time!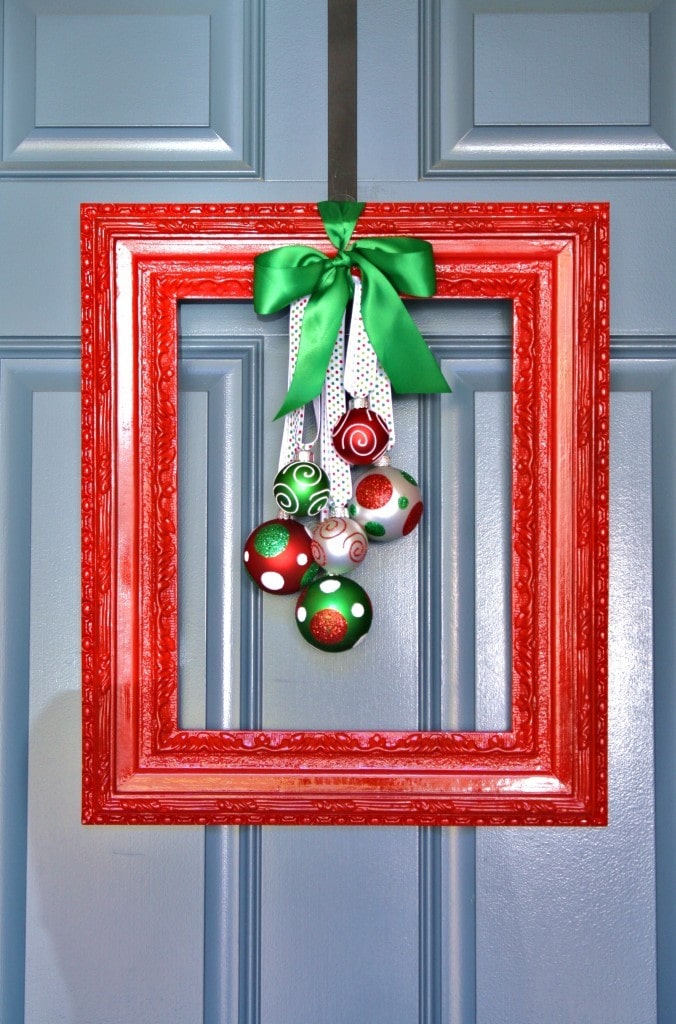 2. Looking for something a bit more unique this holiday season? Than check out this "Frame" Holiday Wreath at ADiamondInTheStuff.com. I love this idea because Lord knows I have tons of different frames laying around in drawers that are either broken or I'm missing glass for that I'll probably never use again…until now! I love repurposing things!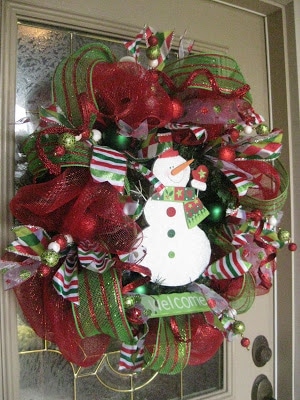 3. I'm a total sucker for mesh wreaths, so this Christmas Mesh Wreath is totally on my to-do list! Check out the great tutorial over at KristenCreationsOnline.com and you'll be able to get all set up on getting yours started. It's so gorgeous!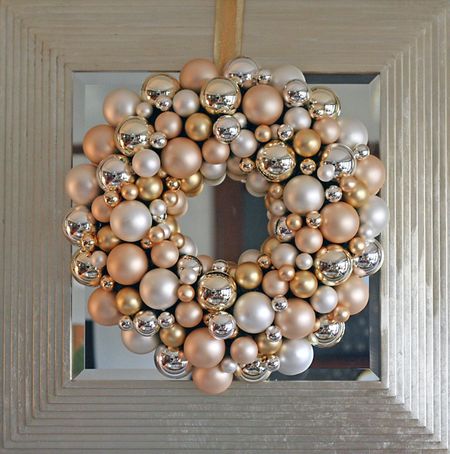 4. Christmas Bulb Ornament Wreaths are actually really easy to make and I absolutely love the final look of them! Head over to SharynCarlson.com and learn all about how you can make yours this year. I love how customizable this particular idea is. Make one for inside that matches all of your decor, or make one for outside that will go well with your home. So versatile!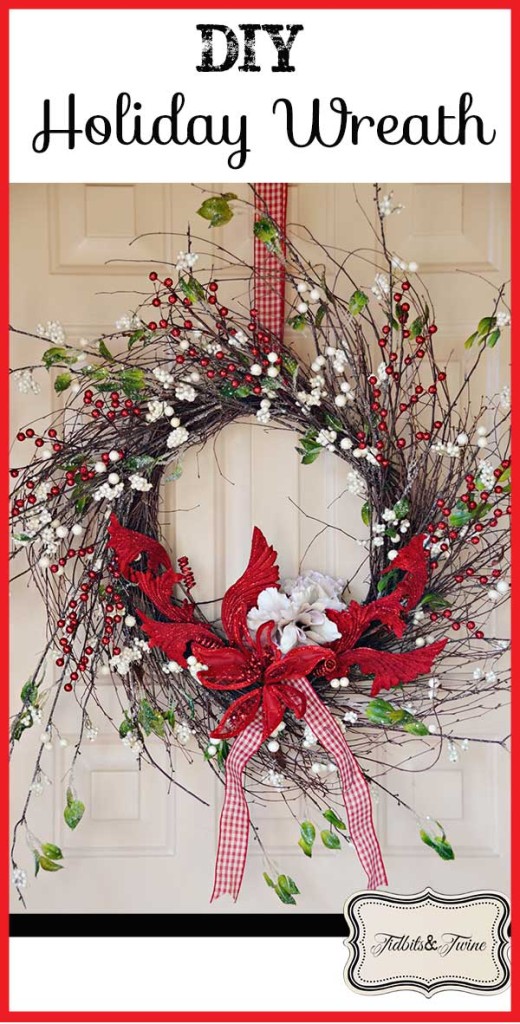 5. This DIY Twig Wreath from TidBitSandTwine.com is a great holiday wreath that you is for all of you rustic and nature lovers out there! I love the sweet little birds sitting in the twigs. Add some berries and leaves for even more decorative effects and you're going to have one awesome wreath!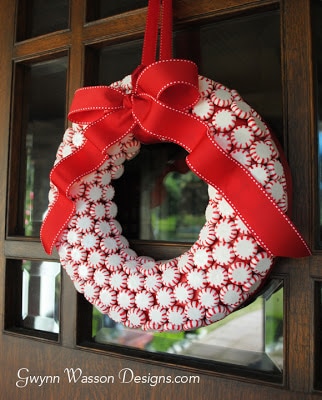 6. OK, this Candy Wreath Tutorial over at GwynnWasOnDesigns.com is epic! I just love this! And if you live in a cold-weather climate, you'll never have to worry about it getting sticky. But this is the absolute epitome of a winter time wreath. Just grab what you're going to use as your base and get gluing away!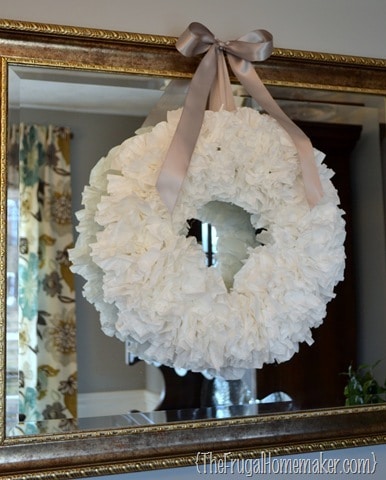 7. This Coffee Filter Wreath doesn't get much cheaper to make! Take a peek at all of the DIY instructions over at TheFrugalHomemaker.com and you'll see just what a cinch it will be to make one for yourself. And since I have about 5 million coffee filters in my house with all of the coffee this family goes through, I already have half of the battle taken care of! Score!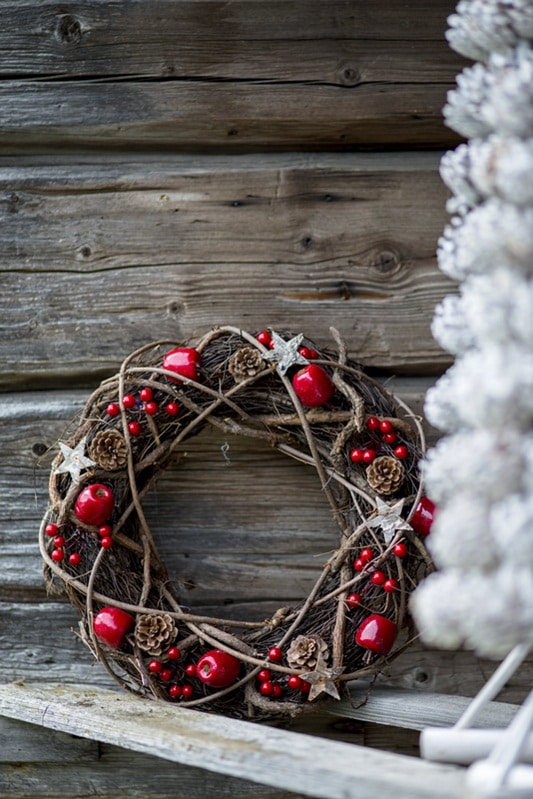 8. This Grapevine Wreath with Berries from SvenGaarden.com holds a bit of a special place in my heart. My mom used to make very similar wreaths for the seasons and I always used to love helping her make them. It seemed so amazing that she could twist and turn those vines to make this gorgeous wreath, but she would make the perfect one every time! Garnish it with little berries, pinecones, or whatever else you may want and you'll have the perfect wreath for this holiday season!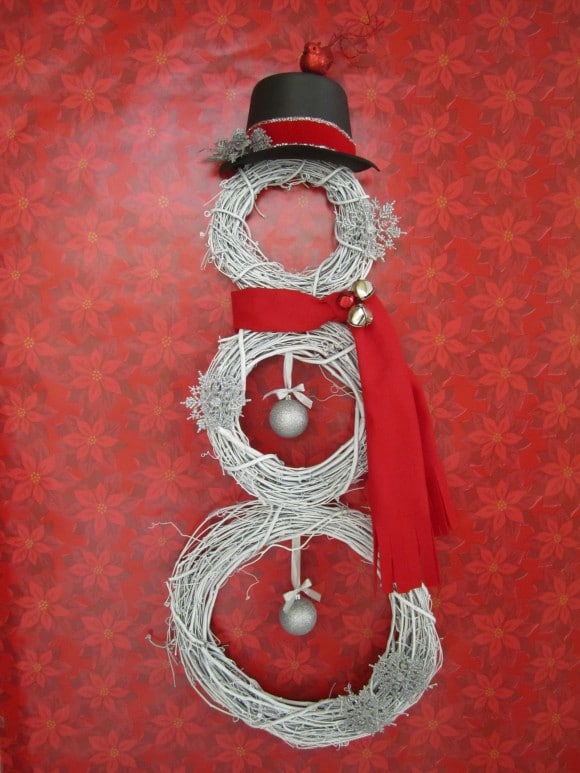 9. How adorable is this Snowman Wreath?! Take a look at the inspiration for this wreath over at CraftingMom.com and you'll have a wreath that you can leave on your front door all winter long. I love the versatility with not having it be Christmas specific so it can stay hanging for a couple extra months!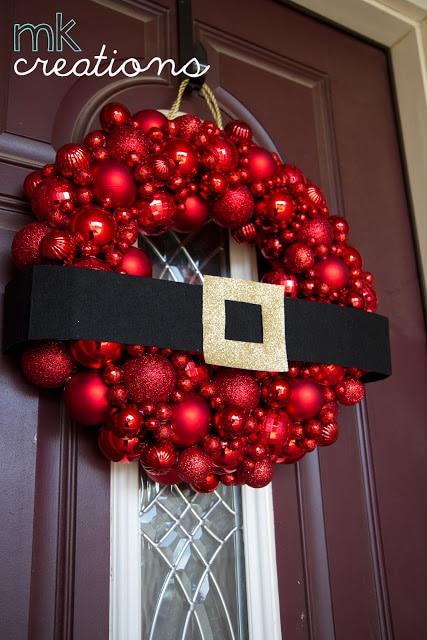 10. This Santa Ornament Wreath is a variation of the ornament wreath that we saw earlier, but it is specifically designed to look like the Jolly Old Man in Red, which the kids will just LOVE! MK-Creations.com has all of the details for this great DIY wreath idea and by using different textures of ornaments, even though they are all the same color, you'll spice up the look of your wreath with no extra work at all!
And just like that you can create a great holiday wreath for your home that everyone will be asking you about! Get those DIY skills dusted off and get busy so you can have your wreath all set for the rest of the holiday season. And if you're anything like me you may just find a way to bust out a couple of extras to hand out for presents! Bonus!
Have you made a killer holiday wreath that you want to share below? Comment and let us see your masterpiece! 🙂