We earn money from clicks or purchases made via product links in this post.
Do you know how easy it is to create your own shirt for any occasion? With these 5 things you can easily create a shirt for parties, milestones, or vacations!
Don't you wish you could create your own shirt sometimes?
Never even thought about it? Let me explain…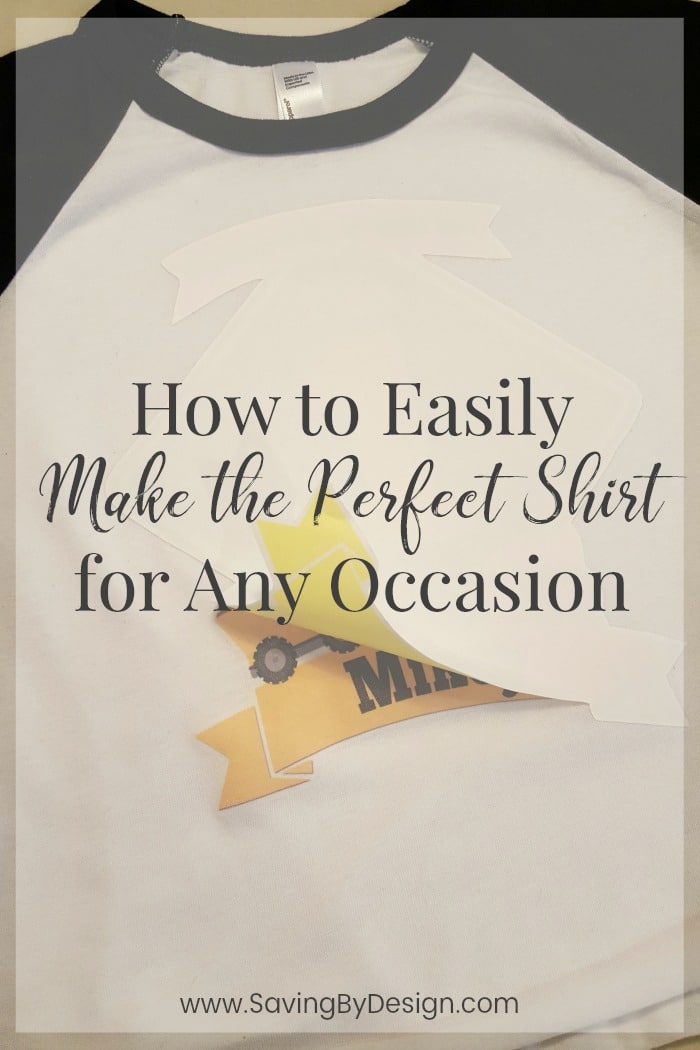 Sometimes you just can't find what you are looking for.
It's especially hard when you come up with a great idea (or what you consider a great idea! haha!), and what you need to make your idea come to light just can't be found.
A perfect example of this is when I'm looking for a special shirt for an upcoming party, milestone, or vacation.
Well, when the going gets tough for me, I get creative!
How to create your own shirt for any occasion
Do you know how super easy it is to create your own shirt that's perfect for any occasion?
It's as easy as having a shirt, the design you want on it, a printer, iron, and some specialty paper.
Supplies needed to create a shirt
Yep! That's all you'll need!


Where to find a shirt
This is where you can get as creative as you'd like. Instead of just the plain old white t-shirt that you'll find most fun designs or phrases on, you can choose any style of shirt you would like since you'll be making it yourself.

If you are just looking for a basic tee, Michaels is usually where I find the best deal. As you can see in the image above, there are tons of colors to choose from and the prices can't be beat. (I've gotten my shirts there for as low as $1.99) Don't forget to check for Michaels coupons to get the best deal.
Another great place to look is Amazon. There you'll be able to search for just about any style you are looking for, usually at a great price.
How to create a t-shirt design
Here is where the sky is your limit! ANYTHING you want on your shirt can be done since you are making the shirt yourself.
You can create your own shirt design…
If you are pretty familiar with design software such as PicMonkey, Canva, or Photoshop, you're probably comfortable enough to make the design yourself. Just lay out your shirt and measure the area you would like your design to fill. Stick within those measurements when creating your design.
Or, you can purchase a t-shirt design…
If you don't know the first thing about creating a design, then no worries! You can inexpensively purchase a ready-made design that you can simply print and apply to your shirt.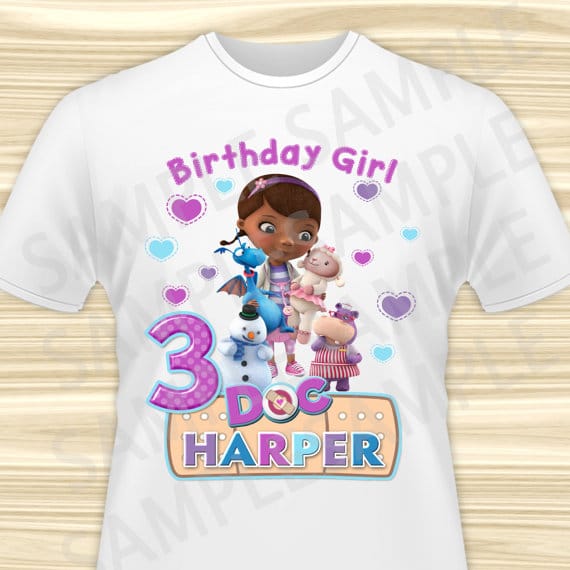 The first place to look is Etsy. There you'll find amazing designers who might already have just what you are looking for or who can create exactly what you would like. Just search for "[occasion] iron on transfer" to get started 😉
Another place to check is TheHungryJPEG.com. There you'll find high quality design resources for an affordable price and maybe even some freebies!
The paper you'll need to create a shirt
Now that you have your design ready, all you'll need to do is print it on specialty iron-on paper that will allow you to apply your design to your shirt.
Keep in mind that if you'll be applying your design a white or light colored shirt, you'll want to choose iron-on transfer paper for light fabrics. If you'll be printing on a dark shirt, you'll want to choose iron-on transfer paper for dark fabrics.
A printer and iron are the only tools you need
You won't need any special printer to print your designs on the iron-on paper…any inkjet printer will do. I have an Epson xp-410 printer, but as I said, any inkjet printer will do.
Similarly, there's no special iron needed either. You won't be using steam when applying your design, so any iron (as long as it gets hot 😉 ) will work just fine.
Then you basically just print and apply the design to your shirt according to the directions on the iron-on paper package.
Easy peasy, right?!
Here are a few recent shirts I've made for our special occasions 🙂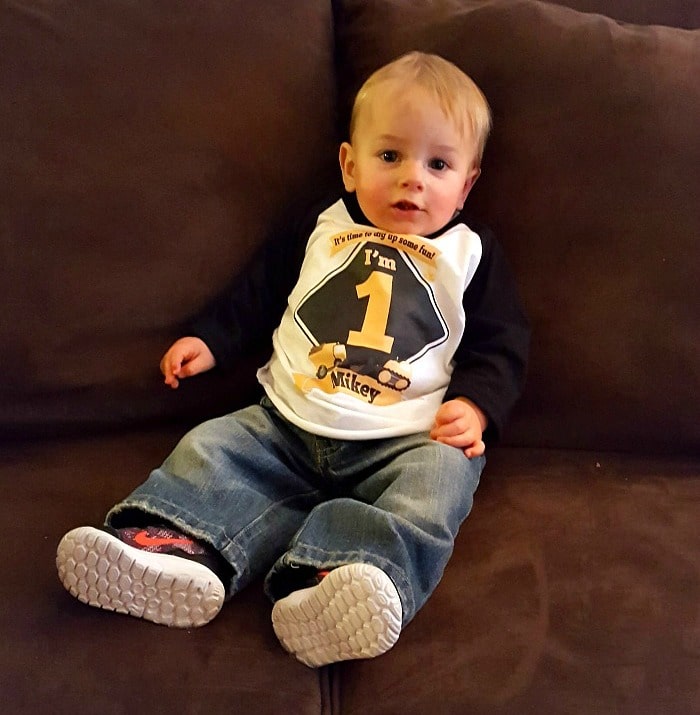 The birthday boy on his 1st Birthday 🙂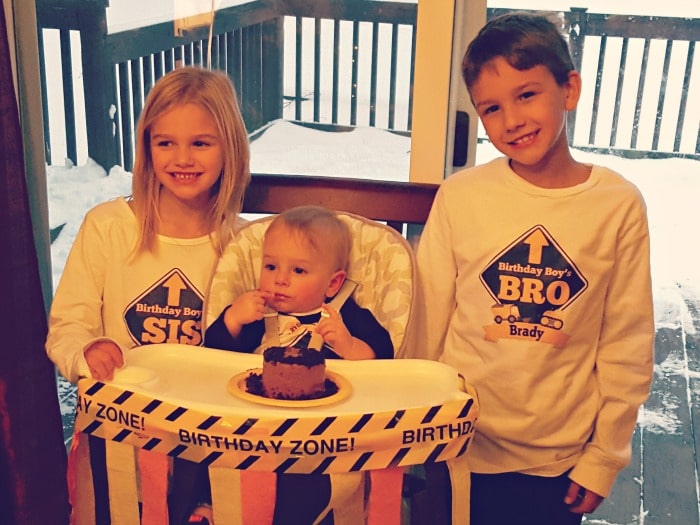 Big Brother and Big Sister needed matching shirts of course!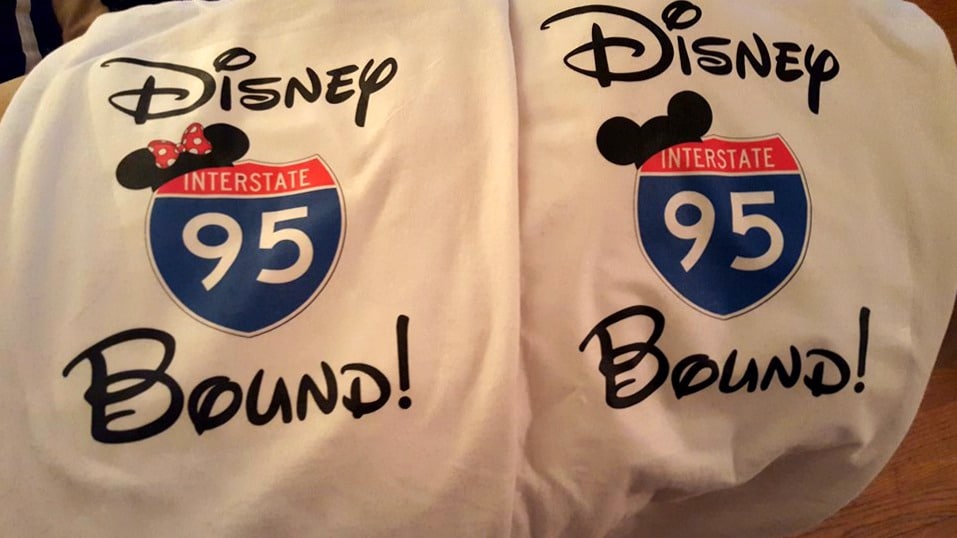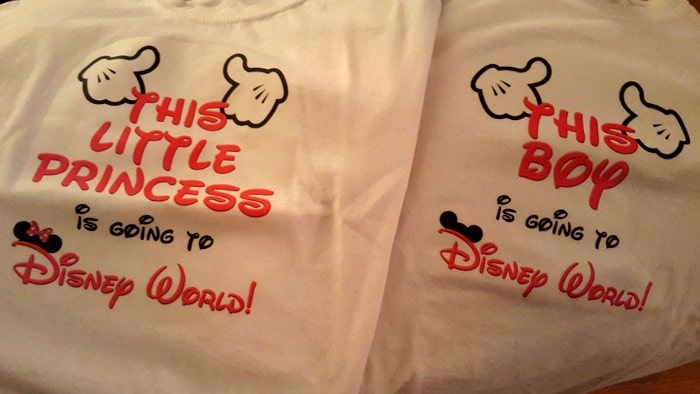 The top shirts were for my husband and I, and the bottom two were for the kiddos, when we took our first family vacation to Disney World!
We went for 7 days and spent under $3,000!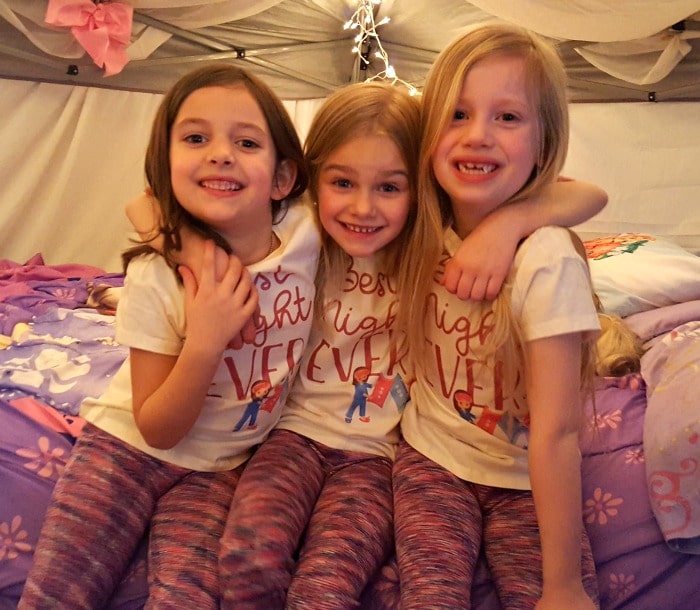 This was for my daughter's 7th Birthday Sleepover party…the girls got matching "pajamas" as their favors 🙂
While this method might not give you a t-shirt that lasts wash after wash without showing some wear (although ours are still going strong…there are just a few cracks in the designs), it's the perfect inexpensive solution for those shirts that you don't want to spend a lot of money on since you'll only be wearing them once.
What special occasion will you be making a shirt for first? 🙂
Don't miss these posts…
> 12 FREE Frozen Party Printables – Invites, Decorations, and More!
> Wooden Building Blocks Baby Shower Craft – A Perfect Keepsake for Baby!