We earn money from clicks or purchases made via product links in this post.
Take a peek at these 15 Fun Must-Do Activities at Disney World & order your FREE Disney Parks Vacation Planning DVD to start planning your dream vacation!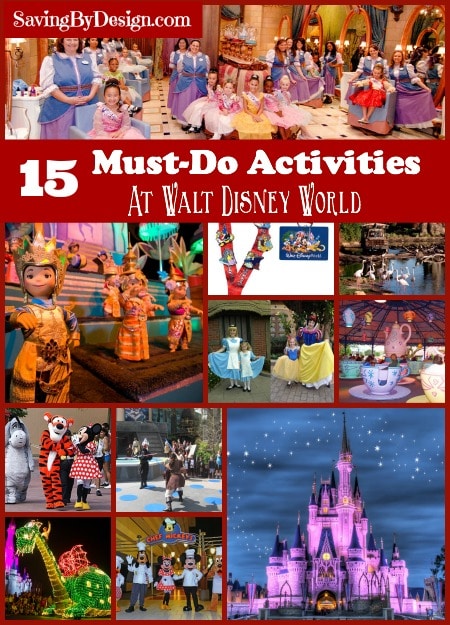 I don't know about you, but even thinking about a vacation with the family to Walt Disney World gets me super giddy! We've taken our kids there twice so far in their young little lives and while some might be intimidated by the amount of work it can take to travel with two young kiddos to such an OVERWHELMINGLY fun place, I assure you, it is worth it! Take a peek at these 15 Fun Must-Do Activities at Disney World with the family and start planning your dream vacation today!
Even with little ones, it is absolutely the most magical place on earth! And the last time we went it was before the Frozen phenomenon, so I know the next time it will be even better for the kiddos with their favorite movie being a feature around the different parks!
15 Must-Do Activities at Walt Disney World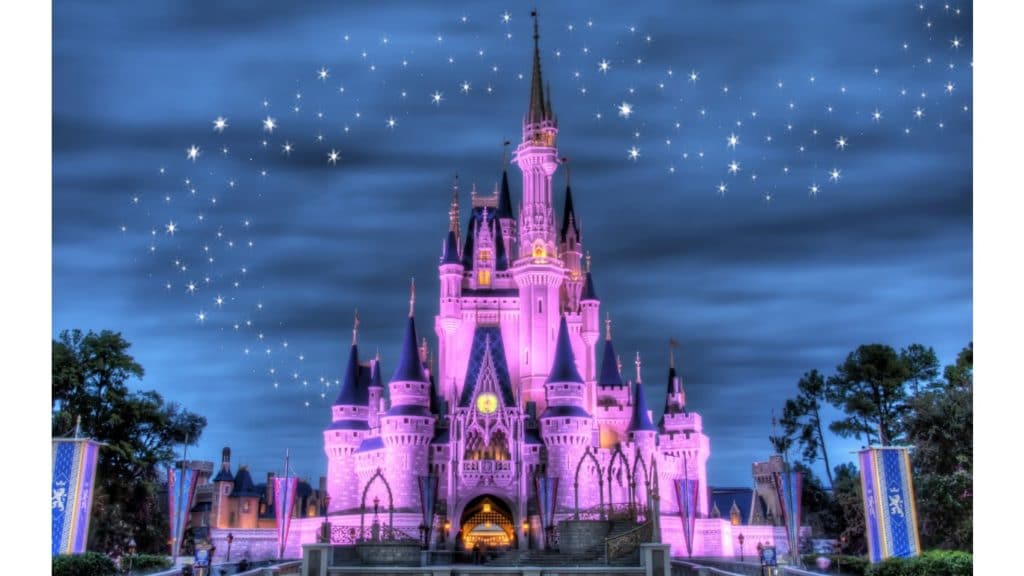 Cinderella's Castle & Cinderella's Royal Table
Cinderella's Castle and Cinderella's Royal Table at Magic Kingdom are truly one of the most magical things you can do with your kids when you're at Disney World! Reservations for eating at the Royal Table can be a bit tricky if you're trying for last-minute meals, but anyone can walk through Cinderella's Castle! And what would a trip to Walt Disney World be without a picture in front of the castle!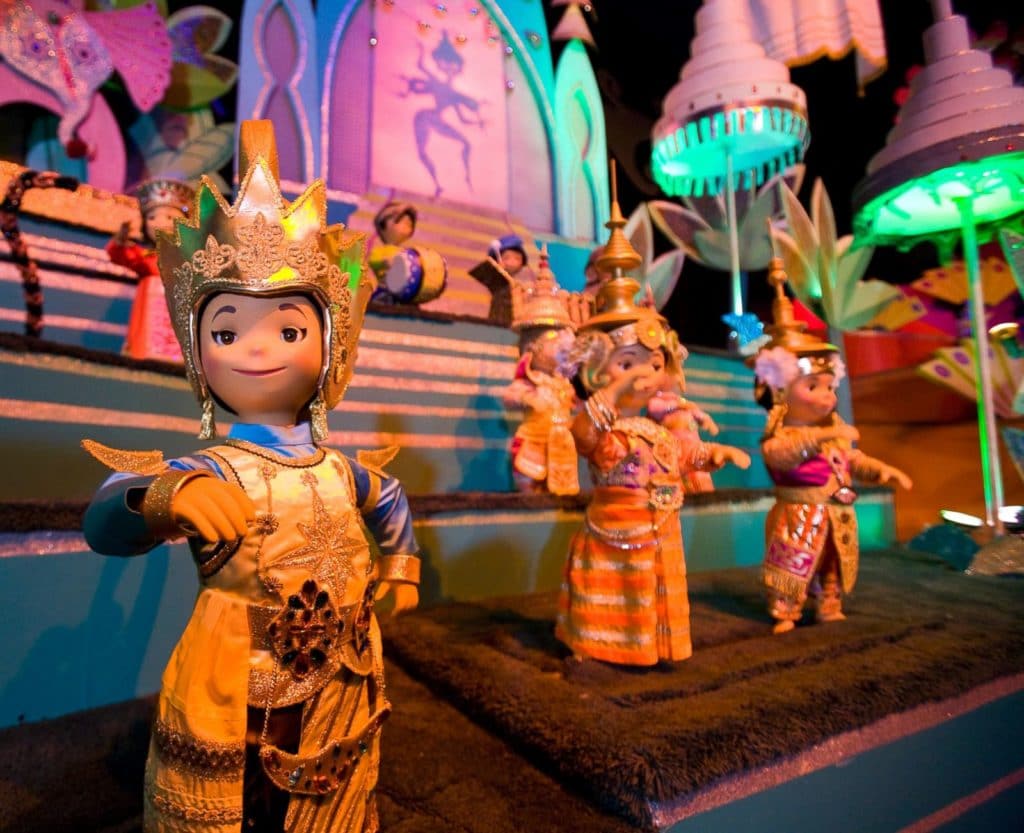 It's a Small World Ride
This family-friendly adventure, It's a Small World Ride at Magic Kingdom, is really a full-on trip down memory lane for many! I remember going on this ride when I was a kid, so taking my own children on this ride is truly a full-circle adventure! And it is still as magical and gorgeous now as it was when I was a kid!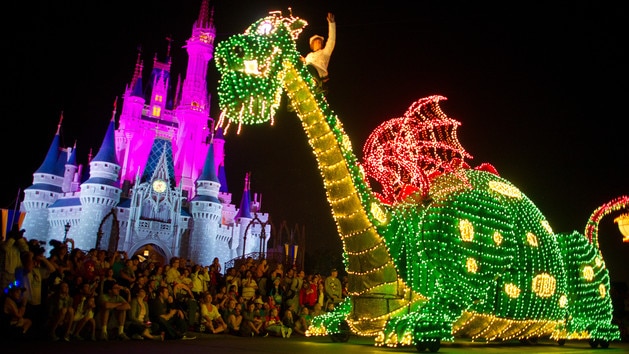 Fireworks and Light Parade
Disney's Fireworks and Lighted Parade at Magic Kingdom are two of the main highlights of any day in the park! Fireworks can be seen in many of the parks at various times, but the Lighted Parade at Magic Kingdom is something you don't want to miss! It can get a little crowded so it might be worth it to arrive a little early to get a good spot, but it will be SO worth it! All of the Disney favorites will be in attendance and it is absolutely gorgeous!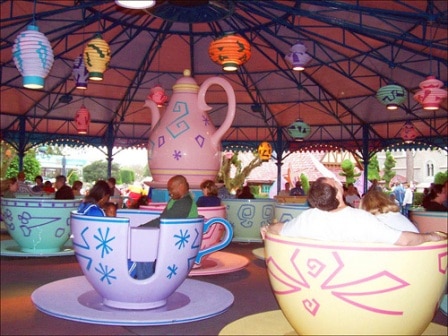 The Mad Teacup Party
The Mad Teacup Party at Magic Kingdom is another one that sends many adults who have been to the Magic Kingdom before straight down memory lane! Your kiddos are going to love this one and they are totally going to be on board with spinning you all around! It was just as much fun as an adult as it was as a kid. 🙂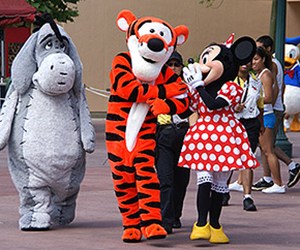 Character Meet and Greets
Looking to find Character Meet and Greets and gain some autographs from your favorite pals? Then you're going to love just about anywhere in Walt Disney World! I was surprised how many opportunities there were to get a picture taken with so many of the different Disney characters. And to see my kids' faces light up when they were in close proximity to their heroes? Absolutely priceless! Grab a Disney autograph book for the kids and see how many autographs they can get over your vacation. What a great memento of your trip!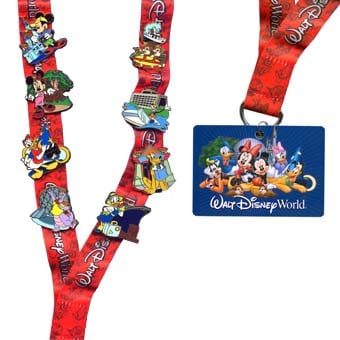 Disney Pin Trading
Did you know that you can Trade Pins with Cast Members at Walt Disney World? My kids were a bit too young to get into this feature of the vacation the last time we went, but it was so cute to watch all of the kids try to find pins they could trade with cast members at all of the parks! This, for sure, will be at the top of our list the next time we visit Disney! If you want to find out anything and everything there is to know about Disney Pin Trading check out the Mouse Pin Trading Guide 😉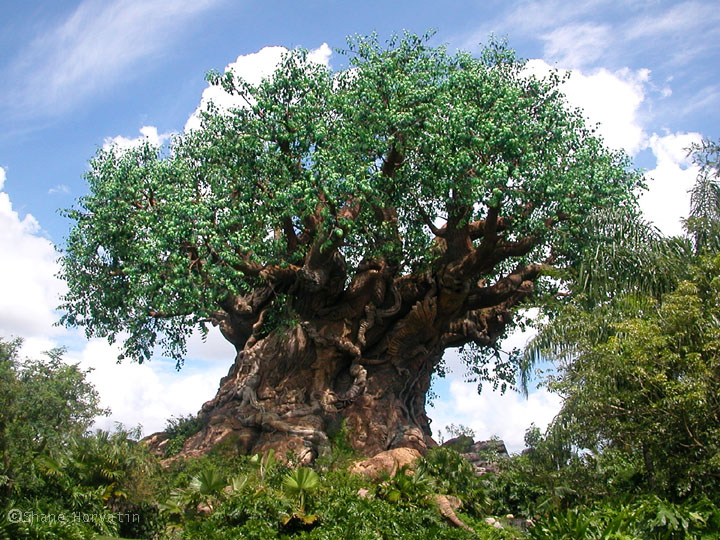 The Tree of Life
You MUST see the Tree of Life at Animal Kingdom! It seriously took my breath away and knocked my son's socks off! He thought it was about the coolest thing ever. And there are lots of fun little nooks and crannies that can be explored. It's a great central piece to the awesome Animal Kingdom park!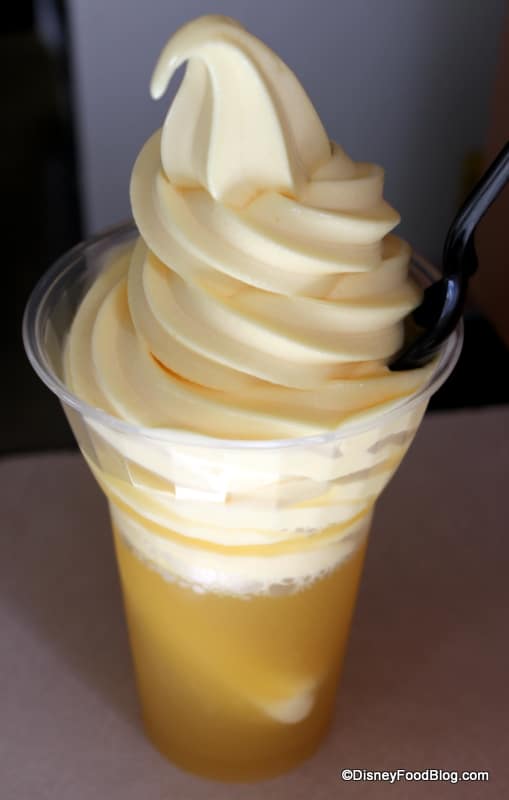 Enjoy a Dole Whip
Have you Enjoyed a Dole Whip at Walt Disney World? MomsPark.net will keep you in-the-know for where you need to go to pick up one of these timeless pieces of Disney food history! OMG, they're delicious!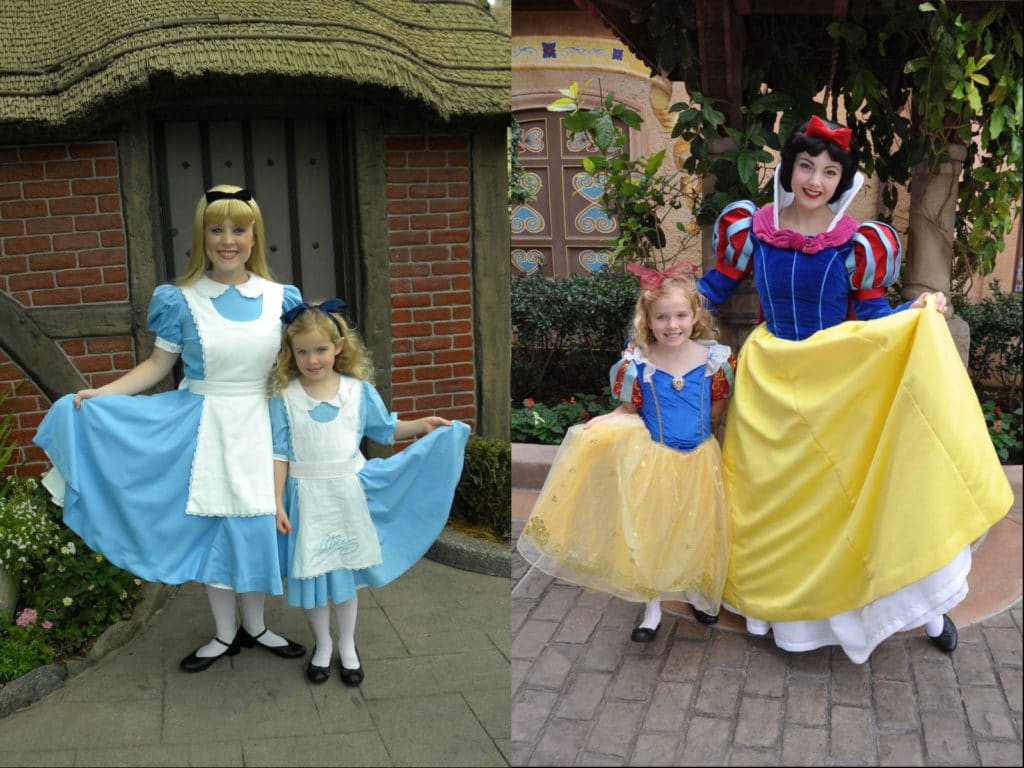 Dress Up Like Your Favorite Princess
Do you have a little girl that is chomping at the bit to get to Disney to meet all of her favorite princesses? Than you better have her dress the part in her favorite Disney princess gown! UndercoverTourist.com gives you all the tips and tricks for dressing up your little girl at Disney World. My daughter was only 9 months old when we went the last time, so she certainly wasn't coming apart at the seams to meet her favorite characters. But I know that this next time we go, she's going to want to meet them ALL! She already runs around the house in all of her princess outfits, so it's going to be quite a treat to see her meet her heroes in person!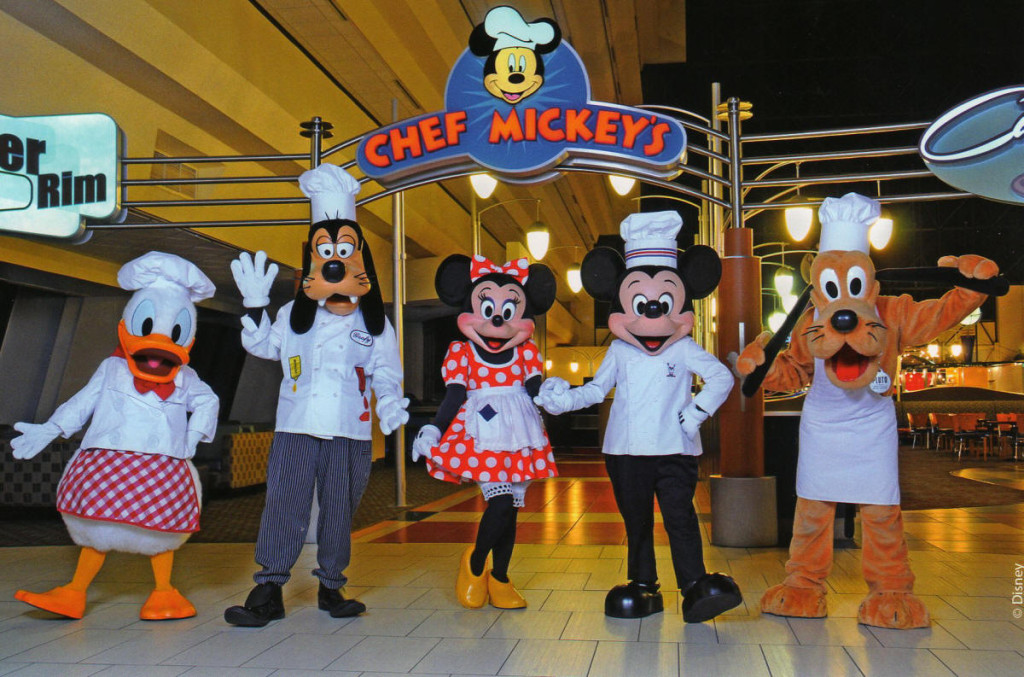 Chef Mickey's
Chef Mickey's is one of the top places for a character-themed dining experience at Walt Disney World. Again, you're not going to want to wait too long to make reservations. They tend to book out EARLY. But even if you don't score your reservation, it's always worth trying once you have arrived. There could be cancellations or time slots that are now available that weren't before. It's a great dinner opportunity with the kids and they get to eat with Mickey! What a hit!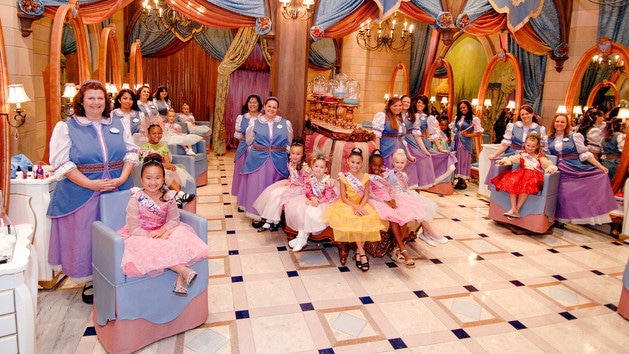 Bippity Boppity Boutique
Speaking of little girls who want to dress up like princesses, Bippity Boppity Boutique is a must-do! Take your little fashionista to get all dolled up and ready for a day out at the parks! Make her feel like the little princess she is and she will be smiling from ear to ear! What a wonderful experience.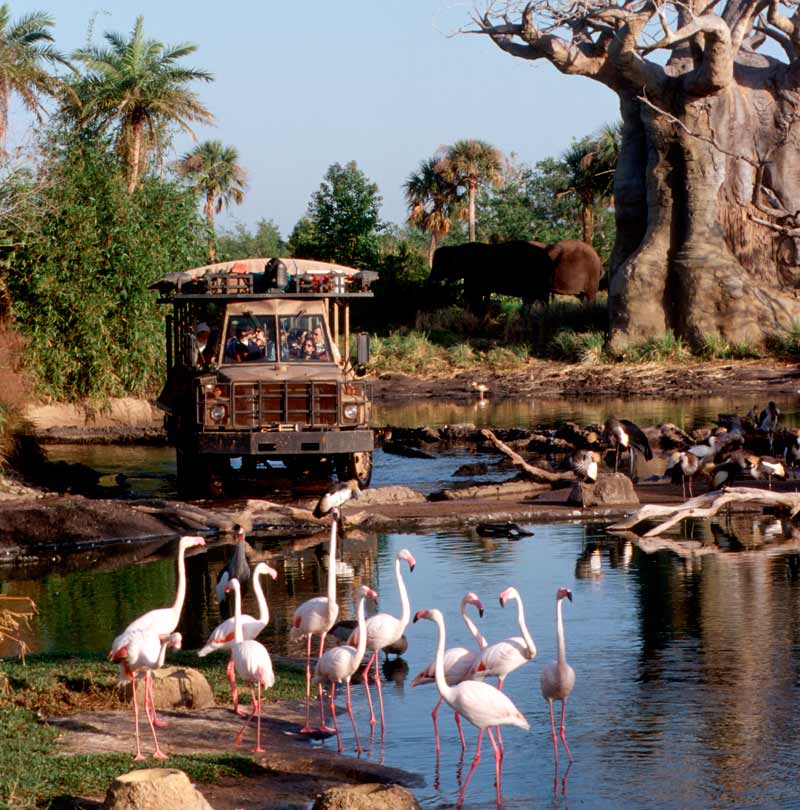 Animal Kingdom Safaris
You have to check out the Animal Kingdom Safaris! AllEars.net is a great resource for all of the do's and don'ts of this section of your vacation. We did this a couple of trips ago and it was SO much fun! If you ever have the chance to check out the safari adventure you won't be disappointed. What a gorgeous experience that you'd never expect to have in Florida!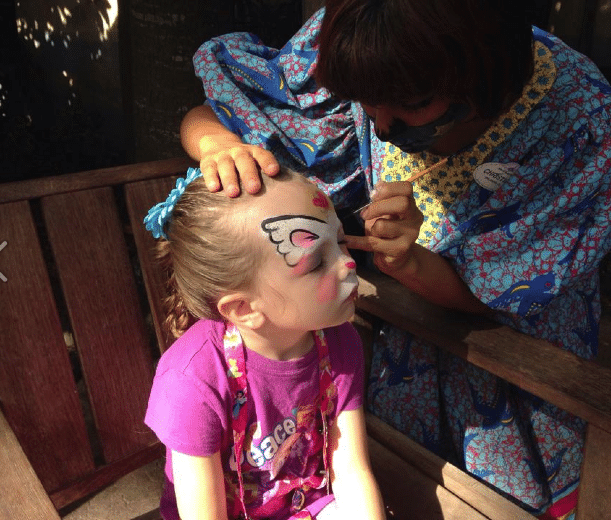 Get Your Face Painted
Good old-fashioned Face Paintings are available in many parks and are always a hit with the kiddos! TouringPlans.com gives you tips on 5 things you didn't know about face painting in Disney World and it's such a great article to check out before your next trip! Make it even more special by getting a matching face-painting with your little one. You'll be the coolest!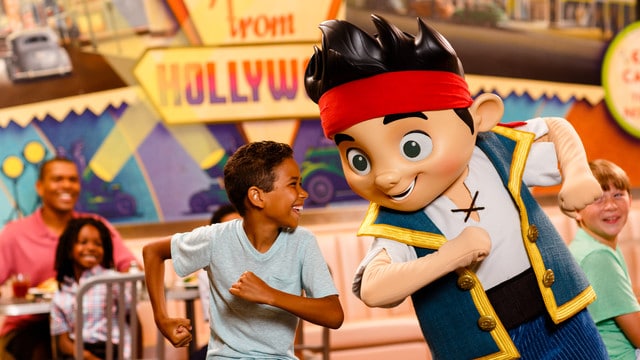 Disney Jr. Character Breakfast
I don't know about you, but I have two little ones that are OBSESSED with Disney Jr.! So the next time we head down to Florida, we will for sure be making a stop at Hollywood and Vine for the Disney Jr. Character Breakfasts at Hollywood Studios! From Sofia and Jake to Doc McStuffins and all of their other TV favorites, this is going to be one that they are going to flip out for!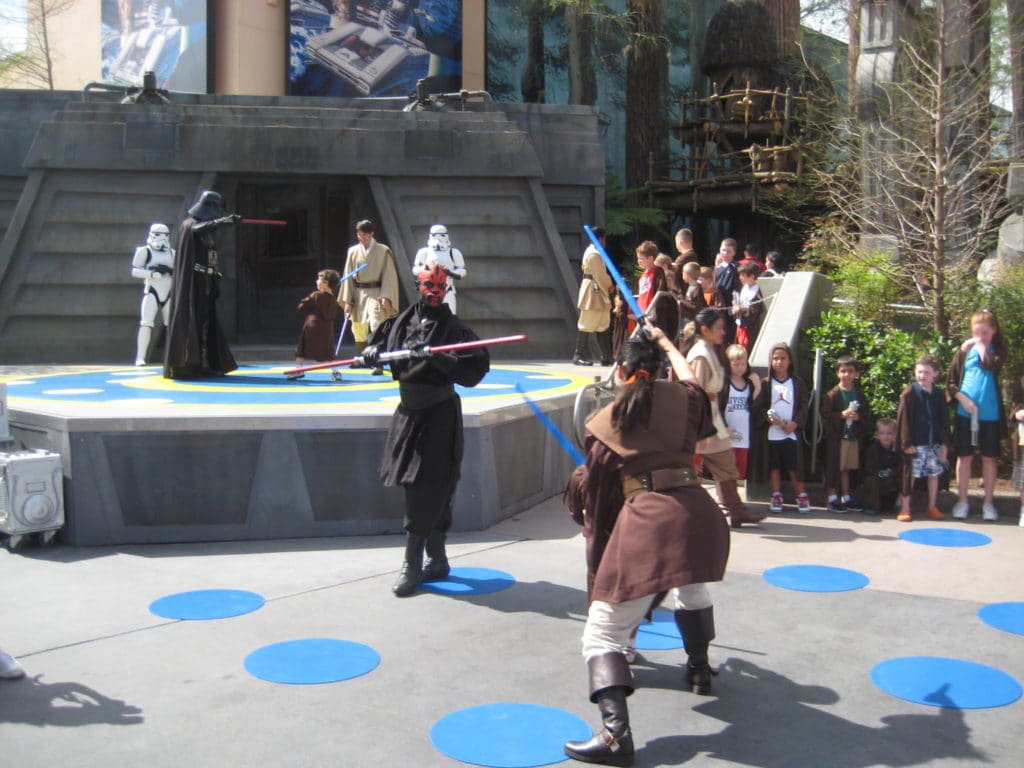 Star Wars: Jedi Training Academy
Last but not least, Star Wars is all under the Disney umbrella now. You know what that means! Now there is a Star Wars: Jedi Training Academy at Hollywood Studios! My little guy is only familiar with the Star Wars phenomenal through the Lego sets, but that will be enough to get him excited to see his Legos in real life! What a great activity for the family!
I really can't wait to take the kids back to Disney. Now that they are getting older, it will be so fun to see their faces light up even more with the recognition of things that they'll have this next time around. My son was 3 the last time we went and he absolutely loved seeing all of his favorite characters, but we didn't get to do a ton of rides with super young ones. This list of must-do activities will work for many age groups and I don't care who you are… getting your picture taken with Mickey Mouse is unforgettable no matter if you're 3 years old or 30 years old! It looks like it's time to start planning a trip!
What are your Must-See and Must-Do Activities that are on your list when you go to Disney World? Do you have any tips for the hotspots? Comment below and let us know! 🙂
Here are some other Disney Posts to help you get ready for your dream vacation…
> 3 Creative Ways to Save for a Disney World Vacation
> We Took a 7-Day Family Vacation to Disney World for Under $3000! Here's How We Did It…
> 6 Tips for Your Disney World Vacation with Baby
> 15 Fun Must-Do Activities at Disney World
> "Surprise! We're Going to Disney World Tomorrow!" Printable
Join Our Disney Newsletter!
Disney fanatic? Me too!
Subscribe to my Disney Savings Tips & Tricks newsletter and get free Disney Vacation Planning Pages.