We earn money from clicks or purchases made via product links in this post.
Does thinking about saving for Disney immediately stress you out? Take a look at these ways to save for a Disney World Vacation and even get some FREE cash!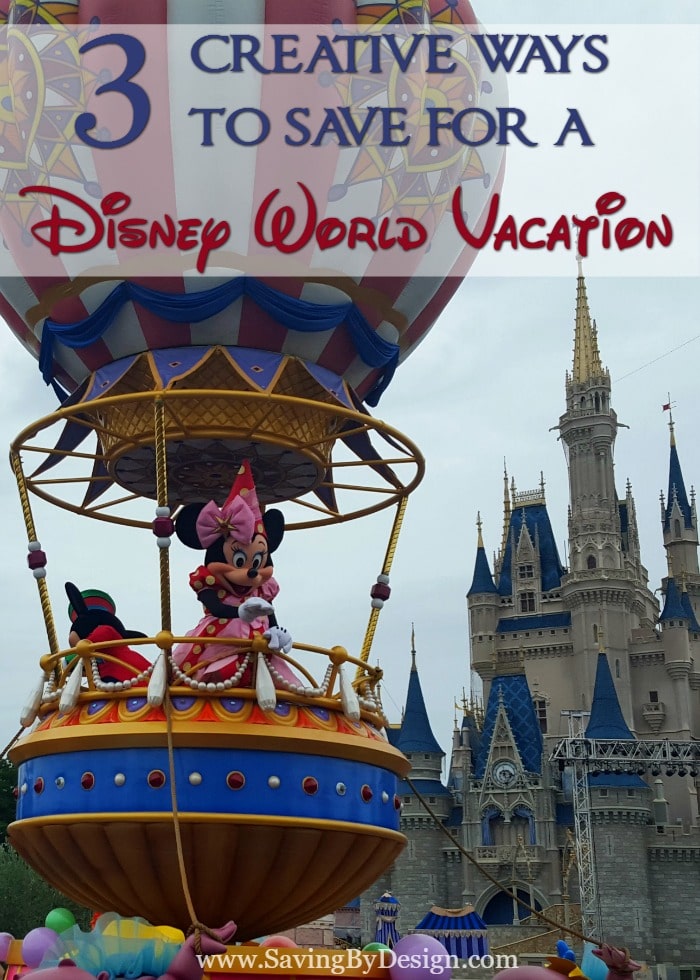 Oh Disney…such a magical place that can cost a pretty penny.
Does thinking about saving for your Disney World vacation immediately stress you out instead of excite you about the magic to come?
Well I have some good news!
There are actually a few easy ways you can get your Disney savings plan under control and even get some FREE cash out of it!
Join Our Disney Newsletter!
Disney fanatic? Me too!
Subscribe to my Disney Savings Tips & Tricks newsletter and get free Disney Vacation Planning Pages.
3 Creative Ways to Save for a Disney World Vacation
Take a look at these creative ways to save for a Disney World vacation 🙂
1. Start a Disney World Savings Plan
A super easy, and obvious, way to save for your Disney World vacation is to start a savings plan.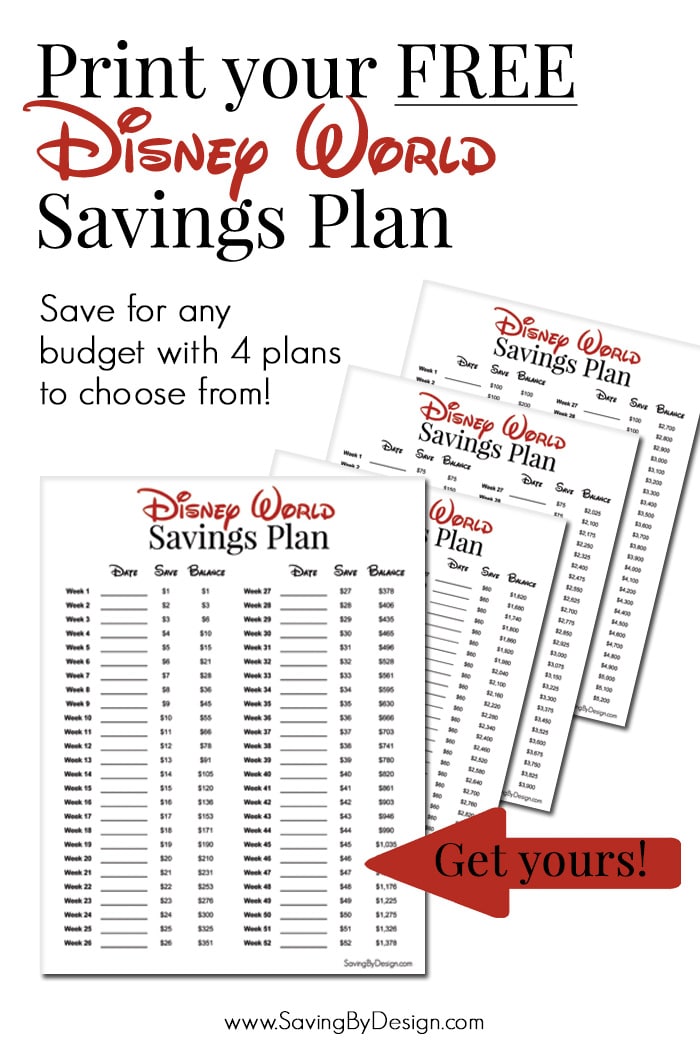 If you are familiar with the traditional 52 week savings plan, then you'll know exactly how to do this!
Basically, in this gradual plan you start by adding $1 the first week, $2 the second week, and so on up to $52 the final week of the year. After 52 weeks you'll end up having saved $1378!
Want to save more? Double your weekly deposit. Don't need quite as much? Cut your deposit in half.
If you would like more of a steady plan, I've also created worksheets where you save $60, $75, or $100 per week.
Click HERE to download all 4 plans now.
Just print the worksheet for whichever plan works best for your budget and the amount you'll need saved for your vacation 😉
2. Purchase Discounted Disney Gift Cards at Target
Discounted anything helps when you are trying to save for your Disney vacation, right?
Did you know that you can use Disney gift cards to pay for just about any part of your vacation, including your hotel, park tickets, and dining plan? And did you know you can purchase those Disney gift cards at Target and save 5% when you pay with your RedCard? It's true!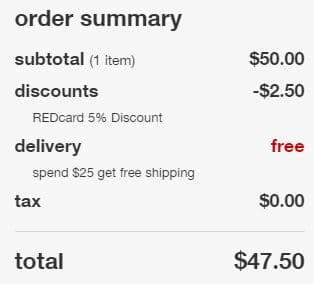 To make things super easy you can even purchase your discounted Disney gift cards online…and since you'll be using your RedCard you'll also get FREE shipping. Pretty sweet, huh?
Don't have a RedCard? Apply here! You can choose from a debit card which links right to your checking account or a traditional store credit card. Both give you the same exact benefits of saving 5% , FREE shipping from Target.com, and 30 extra days for returns!
Randomly grabbing a gift card here and there can definitely help you save for your upcoming vacation. You can also take things to a more strategic level and purchase your gift cards according to a savings plan that works for your budget.
Either way, you'll be getting more Disney for your dollars!
3. Earn FREE Gift Cards with Swagbucks
There's nothing better than FREE cash for your Disney vacation, right? Swagbucks can help with that!

Swagbucks is a rewards site where you earn points (called SB) for things you're probably doing online already, like searching, watching videos, discovering deals, and taking surveys. Then you take those points and exchange them for gift cards to places like Amazon, Starbucks, Walmart, Target, or PayPal cash.
You can sign up for Swagbucks here.
That's it. It's super easy, and Swagbucks is for real. I use it myself, and I've earned $185 in Amazon gift cards!
Stack Your Savings
To really grab some super savings double up on the tips above!
For example, use Swagbucks earn free PayPal cash, deposit that PayPal cash into the checking account linked to your RedCard, and then purchase a discounted Disney gift card at Target with your RedCard debit card.
Wow! If you do that you'll actually be making money on your Disney vacation!! 🙂
Enlist the help of a Disney Travel Agent for FREE
Of course saving money is even easier when you have less to save! Be sure to enlist the help of a Disney travel agent (their services are completely FREE!) who will save you money by finding the best promotions and help you figure out what you need and don't need to have the vacation of your dreams.
I highly recommend Melissa from Mickey Adventures who has helped us plan our Disney vacations. For the past two years, our family has gone to Disney for less than $3,000 with her help! That includes hotel, park tickets, and dining!
Melissa will recommend fantastic places to stay, great places to eat (even if you text her for the best quick-service restaurant on the way to Disney Springs like I did 🙂 ), and types of rides and attractions for all ages at each of the Disney Parks. She'll help with your My Disney Experience account, book your dining for you, and assist you with your FastPass+ selections months before you arrive!
She constantly monitors your vacation and if a less expensive price or special is announced for your travel dates and resort, it will be applied to your trip, saving you money!

So what do you think? Which of these tips will you be using to save for your vacation?
Here are some other Disney Posts to help you get ready for your dream vaction…
> We Took a 7-Day Family Vacation to Disney World for Under $3000! Here's How We Did It…
> Is Disney Free Dining the Best Promotion for Your Disney World Vacation?
> How to Make a Disney Family Vacation Planner {FREE Printables Included}
> 6 Tips for Your Disney World Vacation with Baby
> 15 Fun Must-Do Activities at Disney World
> "Surprise! We're Going to Disney World Tomorrow!" Printable