We earn money from clicks or purchases made via product links in this post.
This may be a surprise, but my favorite part of Halloween isn't the candy and I'm not much into dressing up. But I sure do love me some pumpkins to decorate! It's by far my favorite part of getting ready for the spooky holiday and I love that there are SO many pumpkin decorating ideas these days. Not all of them have to be super scary either. I hope you enjoy checking out some different ways to decorate your pumpkins, whether it be through carving, painting, or bedazzling them! Have fun!
Peeking Pumpkins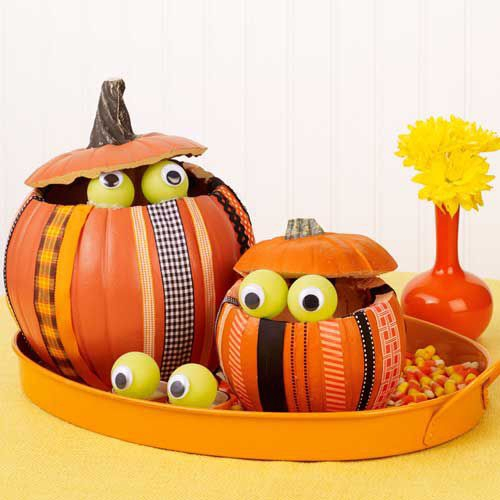 Picture 1 of 16
Of course, there is always the timeless tradition of carving pumpkins. It might be a little messy, but AllYou.com.  These Peeking Pumpkins are super cute and by just carving off the top, adding some washy tape, and some tennis balls as eyes, you created a super cute and easy look!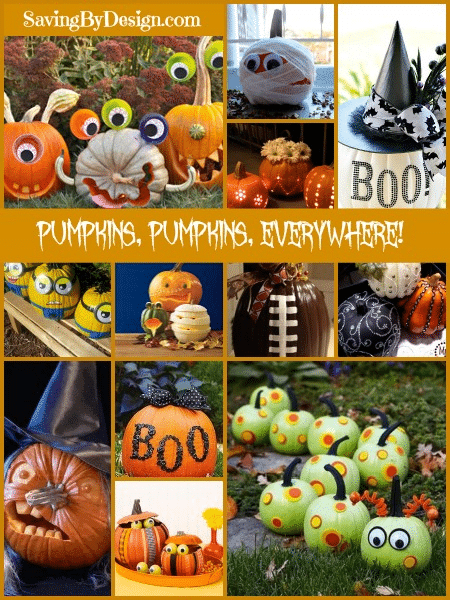 Man… I could just keep going and going with all of the wonderful ideas I found and the ones I can't wait to try myself! I'm sure this will keep you busy and all of these wonderful ideas can be done on a budget if you start planning now and peeking through the dollar bins at your favorite stores, or even heading on over to the dollar store for some bedazzled items and paint. I sure do love Halloween!
Here are a few quick links to help you find some of the supplies you'll need to make these frightfully fabulous pumpkins…
Do you have any other awesome Pumpkin Decoration ideas that you've used that saved money on your decorations?!?! Be sure to share in the comments below! 🙂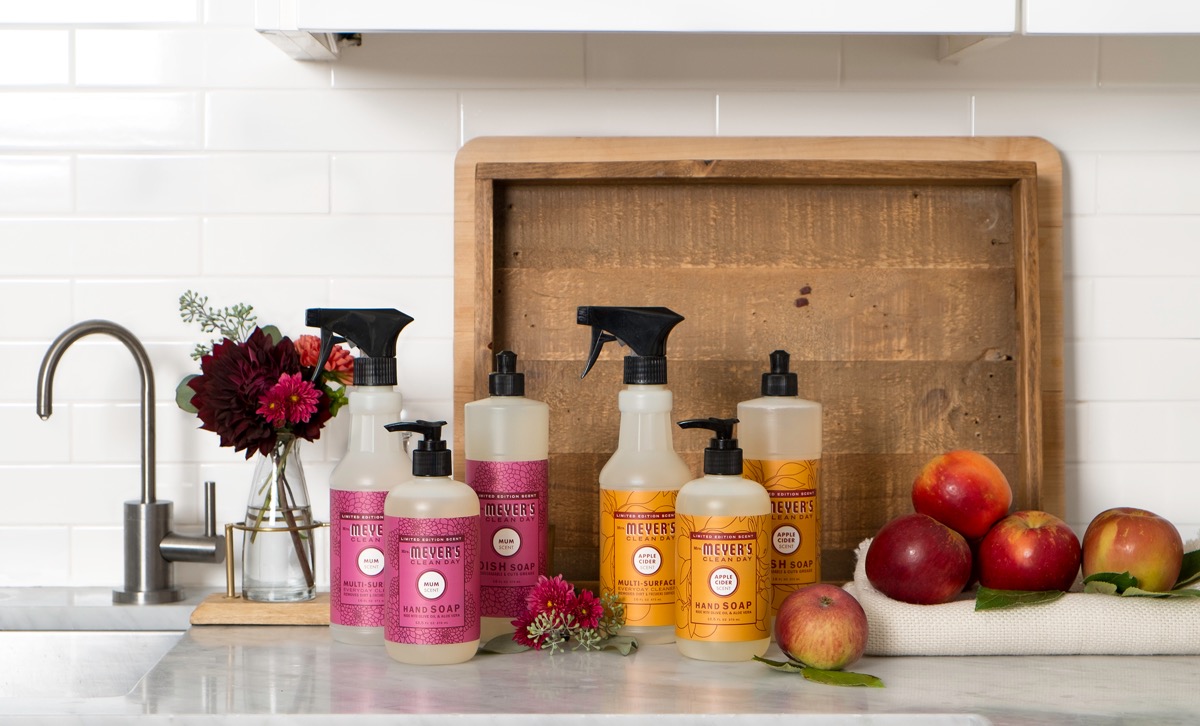 Don't miss your chance to grab these fabulous Mrs. Meyer's seasonal natural cleaners for FREE! You can choose from scents in Apple Cider or Mum. They work hard to clean naturally while giving your home a boost of fall freshness. This offer is only available through October 23, 2016.
Take a look at this post for the details 😉
Looking for more Halloween fun? Check these out!