We earn money from clicks or purchases made via product links in this post.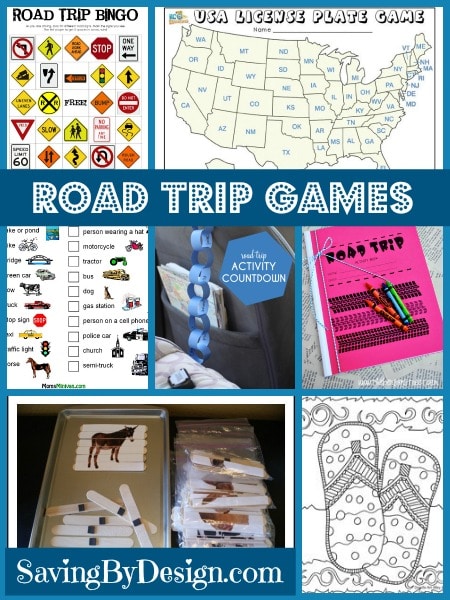 Let's face it. Road trips can be super enjoyable for some people. On the other hand, it can be long, tedious and BORING for others! My family tends to enjoy a great road trip every couple of years, but we could never do it without a lot of road trip games to keep us company. We are just starting to get to the age where my son consistently will ask "How much longer" and when that happens, I know it's time to dig out one of the many fun ways we have to pass the time! Take a peek at these fun road trip games. I hope they will help you keep your sanity on your family vacations this year!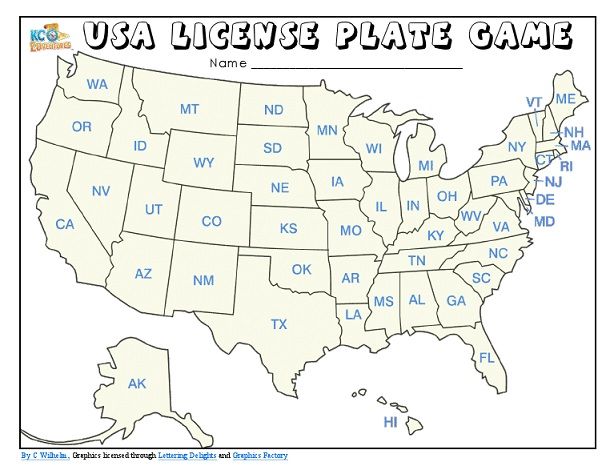 1. The good old standard License Plate Game will always help to pass the time in the car! This FREE Printable over at KCEdventures.com will help the kids pay attention to the awesome surroundings, along with helping the minutes pass a bit more quickly!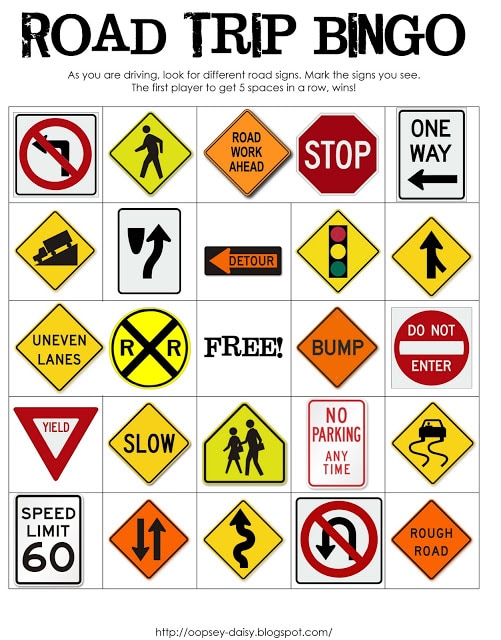 2. Road Trip Bingo is a fun game that the whole family (except for the driver!). See who can spot the signs first and whoever gets 5 in a row the quickest wins! Thanks for the great game, ThirtyHandmadeDays.com!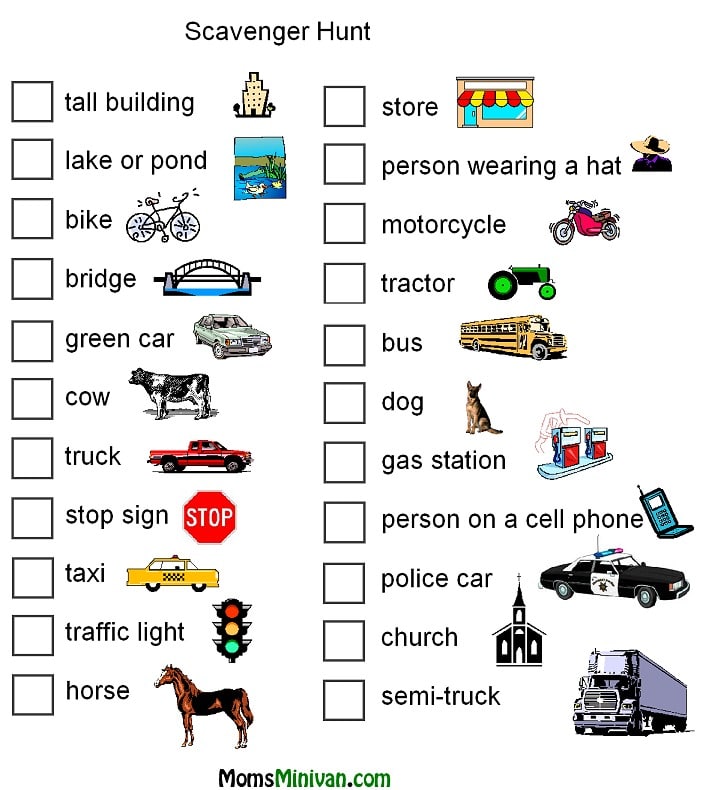 3. What is better than a great Scavenger Hunt? This scavenger hunt from MomsMinivan.com is perfect for your next road trip. And…with all the things that you'll have to find, it will pass a lot of time in the car, as well!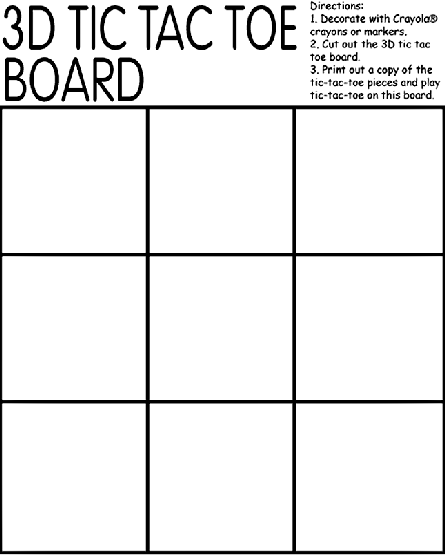 4. This Tic Tac Toe Board from Crayola.com is a great way for the little ones in the backseat to play together AND pass the time!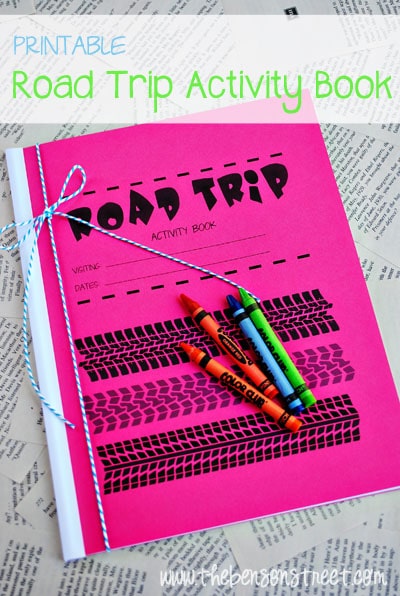 5. Take a look at this amazing Printable Road Trip Book from TheBensonStreet.com! Before you leave for your next vacation, print out the great activities for FREE, put them all together, and bam! You'll have a great activity book for the kids that can be used throughout your trip!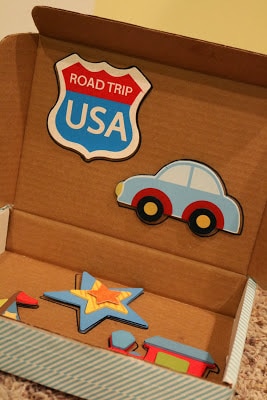 6. Put together this fun DIY Puzzle in a Box from SchoolTimeSnippets.com and let your little ones match the shapes for fun! I love how they keep things organized in its own special box. Perfect!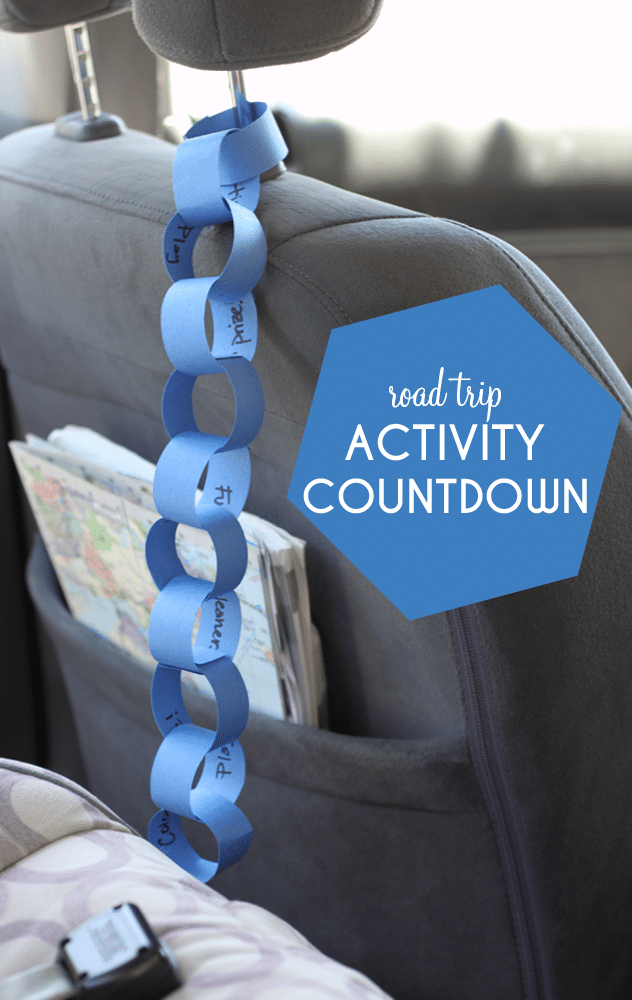 7. The Road Trip Activity Countdown Paper Chain is the perfect way to keep the kids on their toes! This idea, from SmallFriendly.com is one that I've done in the past, and it worked great! I'm not sure if my son enjoyed doing the activities that we had lined up for him, or if he loved taking the chain apart more! Regardless, the trip was a breeze with this paper chain!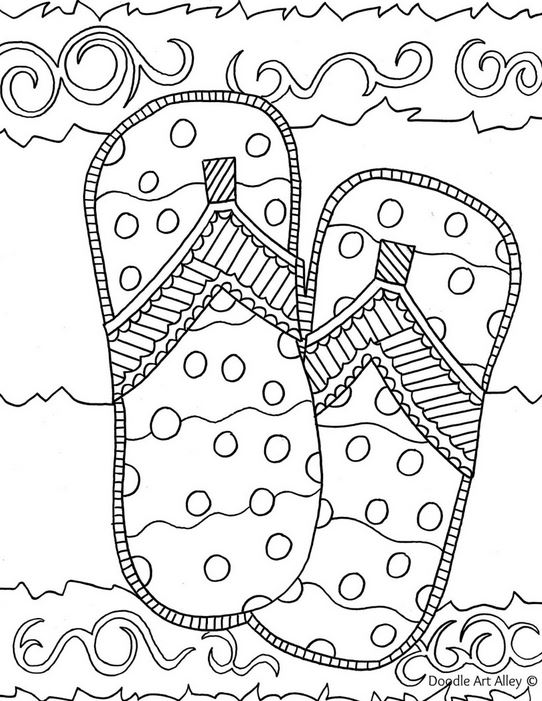 8. When all else fails, bring along some Summer Fun Coloring Pages and you'll be set! Doodle-Art-Alley.com has some wonderful FREE pages that you can print out before your trip. I don't know about you, but coloring is always a perfect stand-by for my kiddos!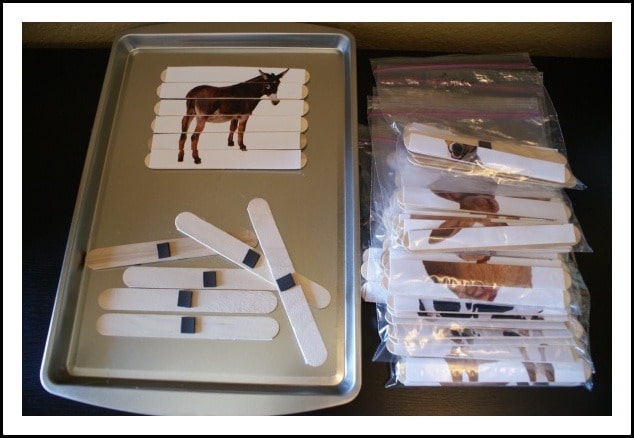 9. I love this idea! Check out the tutorial over at FlipChickDesigns.com for these Magnetic Popsicle Stick Puzzles. What an inexpensive and fun idea for the kids to work on puzzles while you're traveling down the road!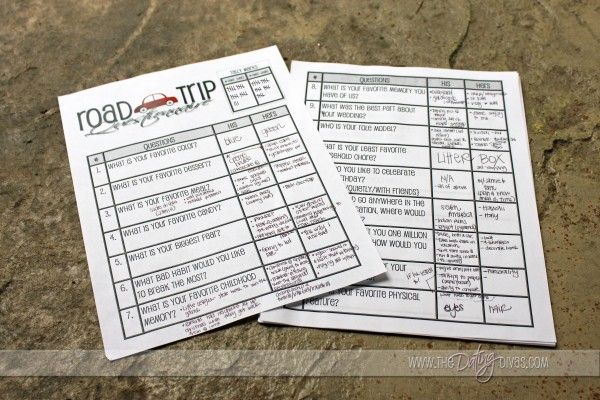 10. So what are you going to do when the kids are napping? Check out this Road Trip Date Q&A from TheDatingDivas.com! They have some great ideas to get you and your significant other talking, regardless of how long you've been together. What fun!
No matter how long your summer road trip is going to be, this should get you all set up with some great games to help pass the time for everyone! We know how long mile after endless mile can get, especially for the little ones, so by pulling out these great games, you're going to make everyone's life a little bit easier. Have a great vacation!
Do you have any fun family games you enjoy playing together when you're on a road trip? Comment below and give us all the details! 🙂