We earn money from clicks or purchases made via product links in this post.
You don't need a lot of time or money to have fun with your children this St. Patrick's Day…here are 3 easy St. Patrick's Day surprises for kids!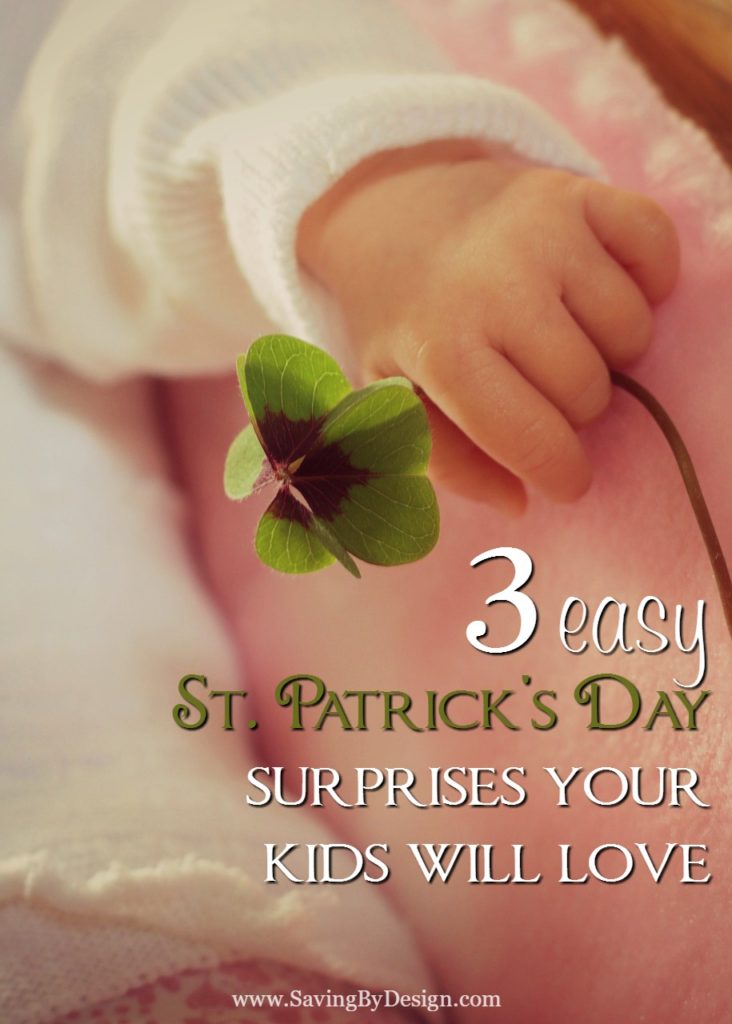 There is no better job in the world than being a mom.
I would love nothing more than to spend every minute of every day just enjoying time with my kids. Reading books to them, playing dolls and race cars, and doing craft projects…the trouble is, real life doesn't allow that. There are always jobs to go to, laundry and dishes to wash, meals to make, and bills to pay.
That's why it's so important to do those little things, which don't require much time or work, to show your kids how much you care about them. A note in their lunch box, a special after school snack, or just a hug for no reason will show your love when you don't have hours of time to spend with them.
Holidays are a great time for those little things…an easy extra touch can turn ordinary everyday tasks into festive fun.
With St. Patrick's Day on the way I thought I'd share some of my favorite green holiday surprises that your kids are sure to love too 🙂
3 Easy St. Patrick's Day Surprises for Kids

1. Go Green with a Little Food Coloring
I remember my daughter coming home from school one year and telling me that their leprechaun turned the whole gallon of milk green in her class. She was so excited!
As St. Patrick's Day approaches, in our house you'll randomly find green foods like pancakes, eggs, pizza dough, pasta, rice, or mashed potatoes.
You might even find other surprises around the house like green water in the toilet!
With just a little green food coloring the possibilities are endless 😉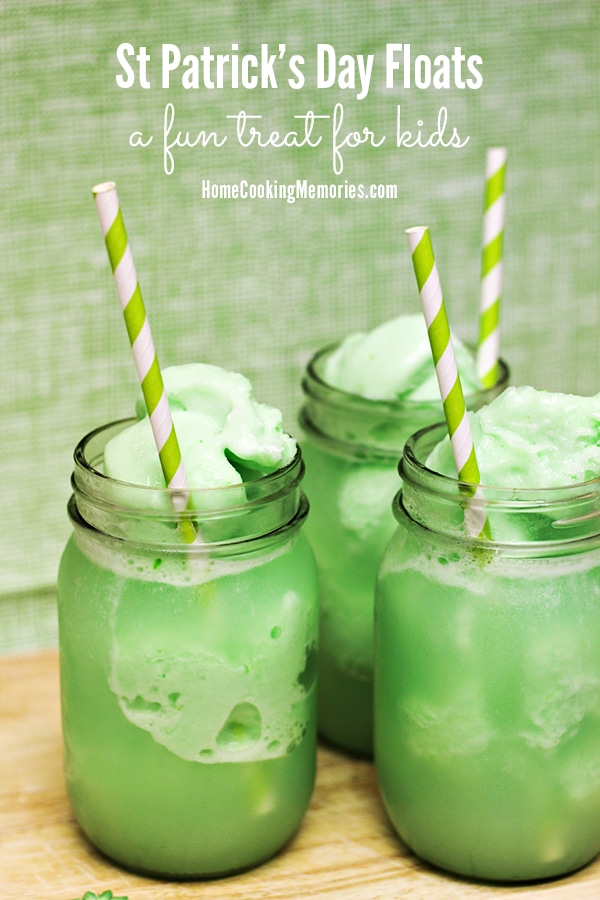 2. Surprise them with a St. Patrick's Day Float
If your kids are anything like mine, they're always up for a yummy treat!
So how about surprise them at dinner with these super cool St. Patrick's Day Floats from Home Cooking Memories. With only two ingredients needed, you can whip these up in no time…find the complete recipe here.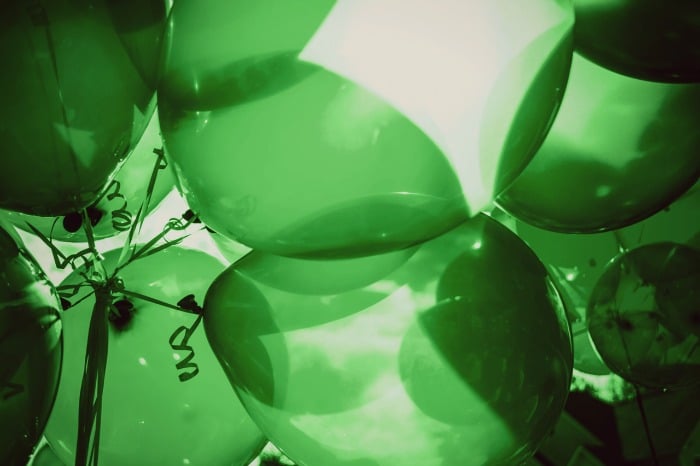 3. Celebrate with Balloons
A bag of balloons can go a long way in getting your kids into the St. Patrick's Day spirit.
Fill their bedroom with green balloons while they are sleeping for a fun surprise when they wake up, or fill the tub with them to put a smile on their face before bath time. I'm sure the fun will last long after they find the balloons 🙂
As you can see, you don't need a lot of time or supplies to have fun with your kids this St. Patrick's Day. Even though these easy surprises only take you minutes to put together, they will probably be remembered by your children for years to come.
You may also enjoy these St. Patrick's Day posts…
15 Fun St. Patrick's Day Books
St. Patrick's Day Crafts and DIY Decorations
12 Fun St. Patrick's Day Activities for Kids
Green Food Ideas for St. Patrick's Day