We earn money from clicks or purchases made via product links in this post.
Get your laundry off the floor and back in the drawer by creating a laundry schedule. Get your free printable schedule and homemade detergent recipe too!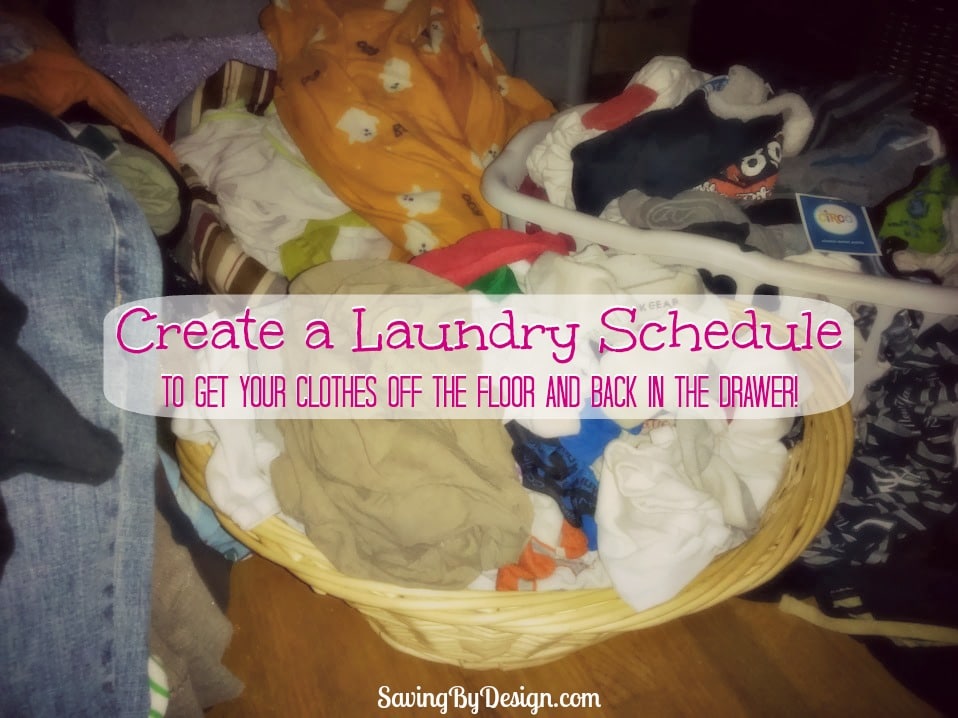 Over the next few weeks, months, year? (I'm really not sure yet) I plan to share all kinds of goodies that help me get my life back on track. I'm sure that's going to include many "mini" schedules that I'll fit into my one main schedule. And I have the very first "mini" schedule to share with you today…my laundry schedule!
It sounds like such an easy task…I mean you put the clothes in the washer, put them in the dryer, fold/hang, and then put them away. So then why do I end up with endless piles scattered all over each bedroom floor?
Create a Laundry Schedule
Well I'm getting those piles off the floors and back in the drawers! I thought about what piles end up to be the biggest and how many loads my daily schedule allowed me to do and created a schedule.
Here's that schedule in a fun little printable… (there's also one with blank days for you to fill in in case you don't agree with my schedule)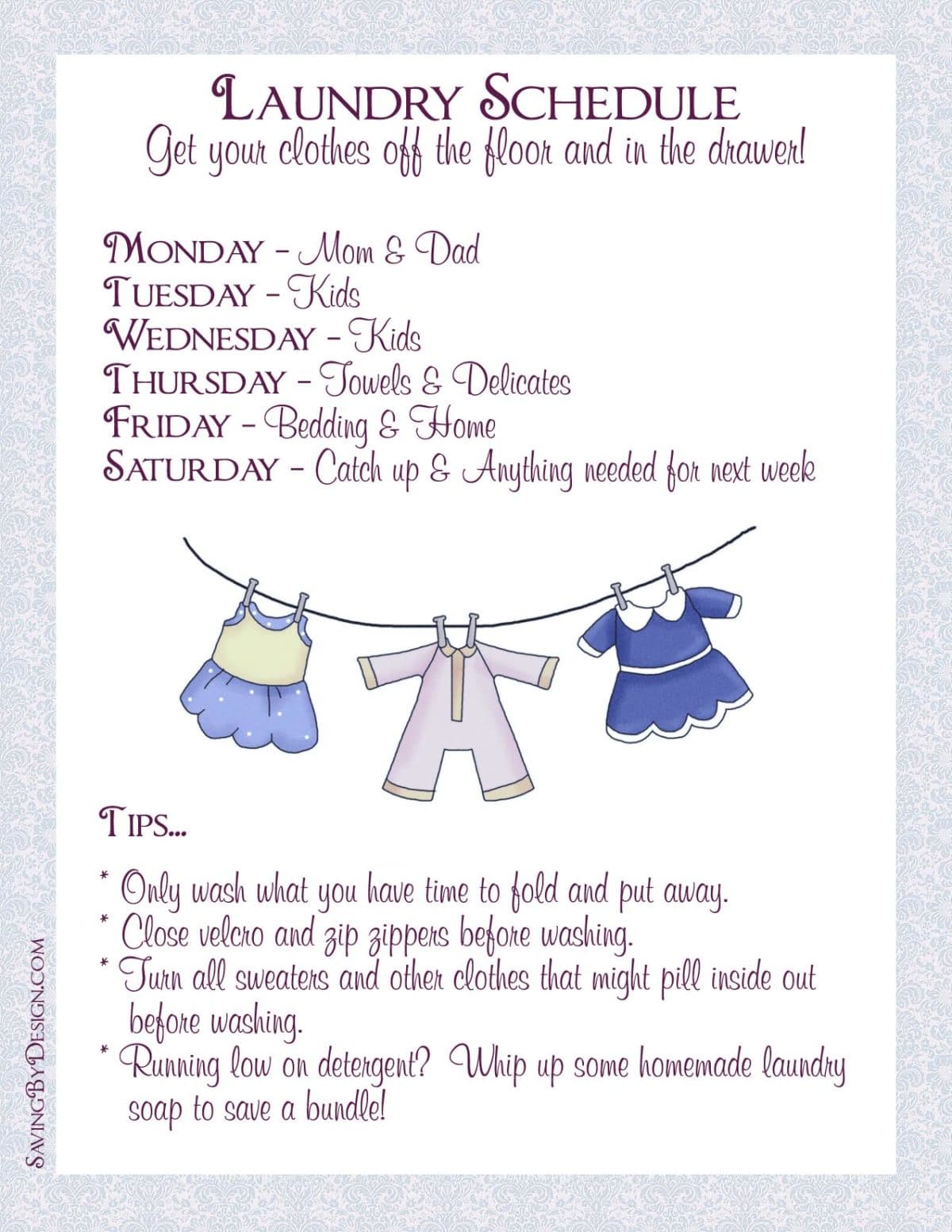 << Laundry Schedule Printable >>
<< Blank Laundry Schedule Printable >>
DIY Laundry Detergent
See that last tip on the printable? Homemade laundry detergent? It's fabulous!
It just smells so good, works great, and is mostly natural. Oh and how can I forget about the price? It's less than $25 (before coupons, so even less if you use them or store rewards 😉 ) for about a year's supply!
<< See my favorite homemade laundry detergent recipe! >>
DIY Laundry Detergent Gift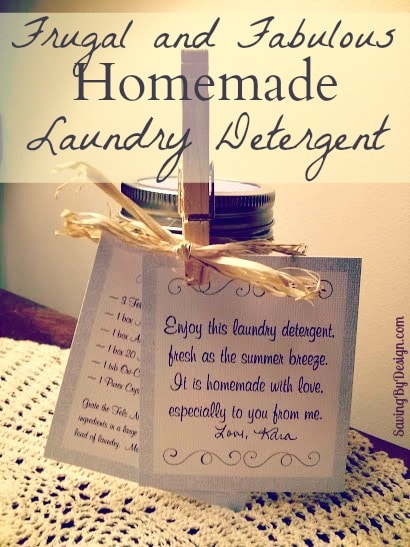 Once you try it, I'm sure you'll be happy to share it with your family and friends. Here's an easy, yet pretty, way to do just that.
Add your detergent to a mason jar and pretty it up with some raffia, ribbon, or twine. Add a cute tag and recipe card attached with a clothespin and you're all set!
It's perfect to share with your friends, as a housewarming gift, for Mother's Day, and more!
<< Gift & Recipe Tag Printables >>
~*~*~*~
I am not a professional organizer, life coach, or self-help expert. I am a mom, wife, and small business owner with way too many things to do and not nearly enough time to do them…which leaves me frazzled all the time and with little time to do what I actually WANT to do. Well that is going to end. Everyone makes New Year's resolutions and this year mine isn't going to be a simple task. I don't want to change one thing, I want to change many to give me the one thing I want back the most – MY life!
If your life has somehow become so busy and complicated that you no longer recognize it, or if you just have to figure out a way to get what needs to be accomplished done in order to spend more time with your loved ones, then I hope you'll join me on this adventure. We'll be talking goals, schedules, organizing, budgeting, saving, and anything else we need to get ourselves back on track!
This post is part of the "Take Back Your Life" series. Take a look at >> this page << to see all the posts from this series and take back your life!