We earn money from clicks or purchases made via product links in this post.
Here are 30 easy and fun Elf on the Shelf ideas for your elf to do after his LONG trip. The look on your child's face will be priceless!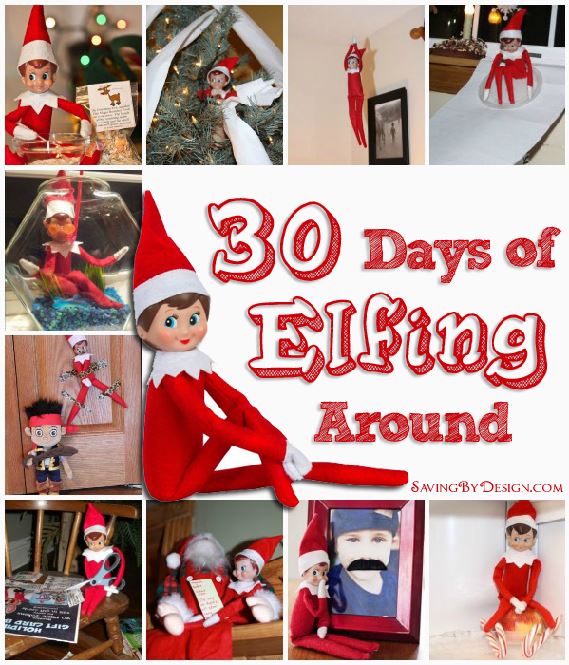 After Thanksgiving you're stuffed with turkey and that only means one thing…Look at all the fun your Elf on the Shelf can bring! Here are some easy and fun Elf on the Shelf ideas for your elf to do after his LONG trip. The look on your child's face will be priceless!
Still looking for more Elf on the Shelf ideas? Take a look at these super fun Elf cutouts, 20 More Days of Elfing Around and 4 Fabulous Elf Arrival Ideas too! 🙂
Elf on the Shelf Planner
Will your elf be arriving soon?

Subscribe to get FREE Elf on the Shelf Printables to help plan your elf's antics!
Elf on the Shelf Ideas: 30 Days of Elfing Around
Day 1: The arrival of your elf! After a long flight from the North Pole every elf deserves a nice warm marshmallow bath.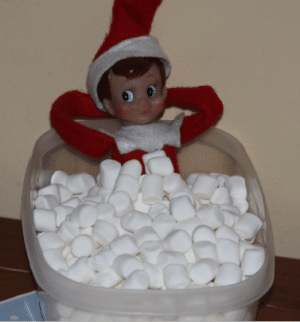 Day 2: I am sure your elf will have missed playing in the snow so go for a sleigh ride!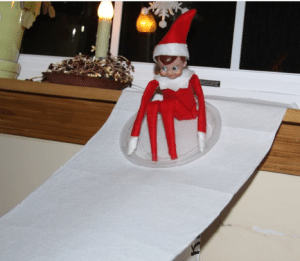 Day 3: Is your elf up to mischief? Tree and toilet paper seems like a great idea!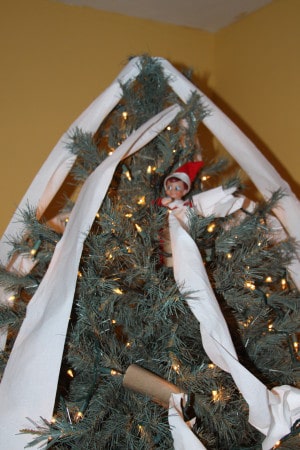 Day 4: UNDER ATTACK! Seems like Jake and the Neverland Pirates have Elfnapped your elf since he Toilet papered your tree.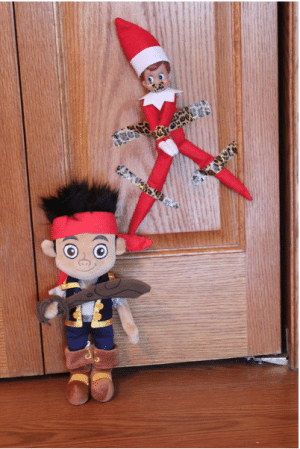 Day 5: Who doesn't love adventure? I am sure your elf does! Pick up a slinky and go for a jump!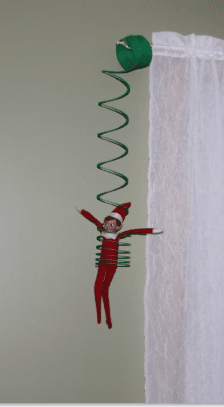 Day 6: Does your child have a favorite singer? Have a concert? Justin Bieber played at our house! (Printed signs, played the CD for when my niece came downstairs, and all the dolls had JB taped on their shirts!)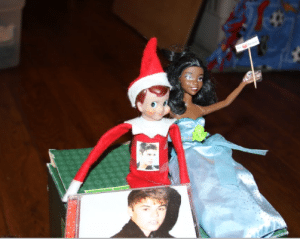 Day 7: Have a candy jar at home? Elves LOVE candy!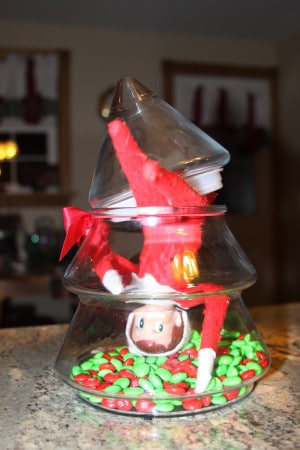 Day 8: All this fun he is due for a nap. Have your elf spend the day in bed.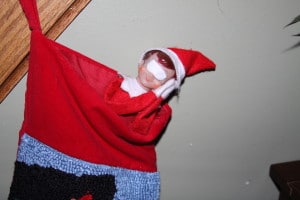 Day 9: Even elves hope they make it on the "Nice" list. Make a list for your elf to give to Santa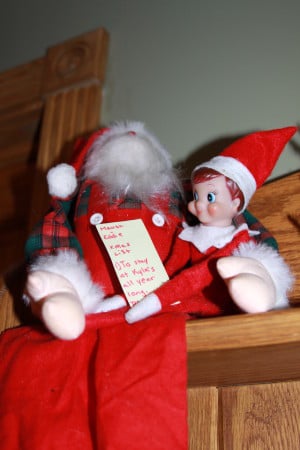 Day 10: Up for some more high flying adventure? ZIP away with some ziplining.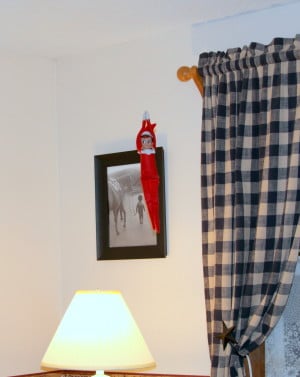 Day 11: Why not make some snow angels?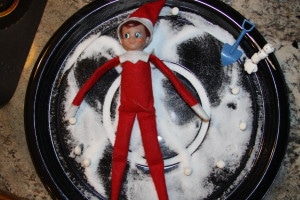 Day 12: Does your elf want to be part of your family? (Click here to select and print elf images for your house 😉 )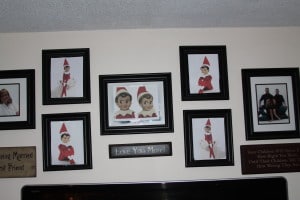 Day 13: Time is ticking! When will Santa be here?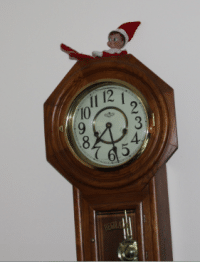 Day 14: Who isn't excited to countdown until Christmas? Let your elf remind your kiddos!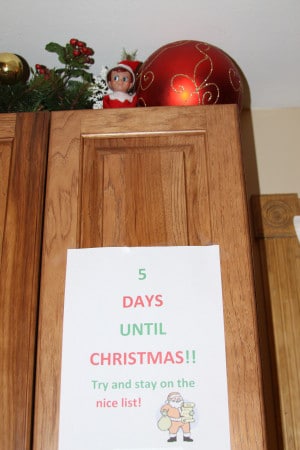 Day 15: Falalalalalalala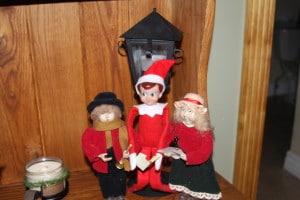 Day 16: Who doesn't love a good mustache? Be even more creative and add a mustache to your elf too!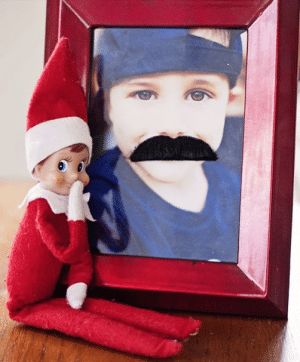 Day 17: Tic-Tac-toe!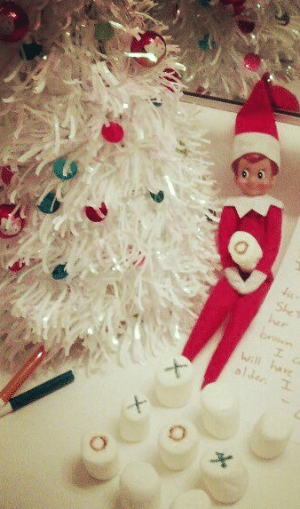 Day 18: Giddy on up! Take barbie on a date…off to the stables!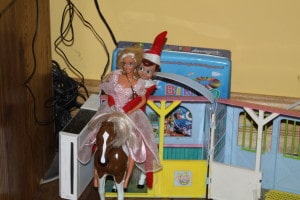 Day 19: Play Peek-a-Boo. Have a cabinet with an opening to see inside? Have your family elf poke his head out!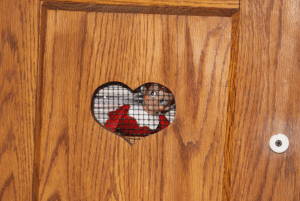 Day 20: Who stole the cookies?
Day 21: HELP!!!!! I'm stuck!!!!!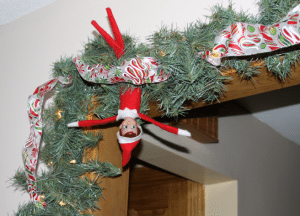 Day 22: I don't think they will spot me up here.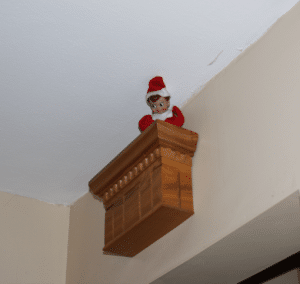 Day 23: Spending the day with my crayons.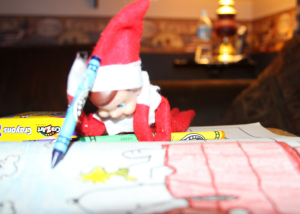 Day 24: Build a Dixie cup fort.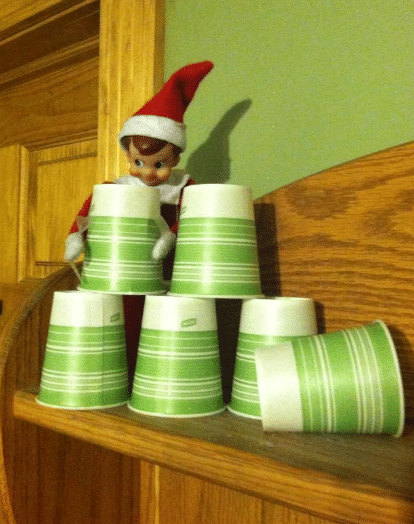 Day 25: Going for a swim. Barbie goggles and a straw so simple and fun.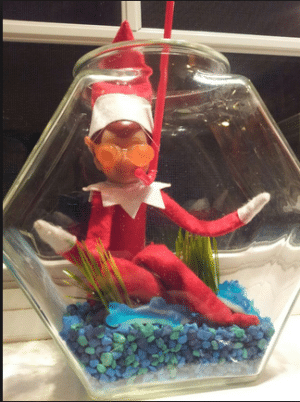 Day 26: SpideyELF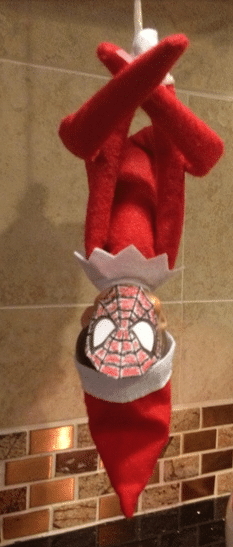 Day 27: Ice Skating anyone?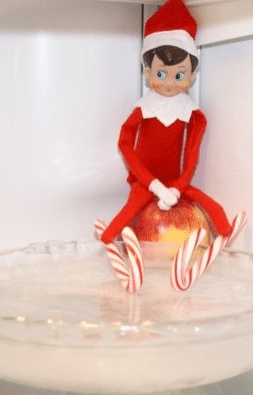 Day 28: Helping clip coupons for holiday shopping.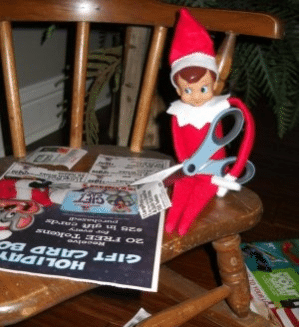 Day 29: Prepare for Santa's reindeer with Magic Reindeer Food: Oatmeal and glitter in a fun little bag or jar.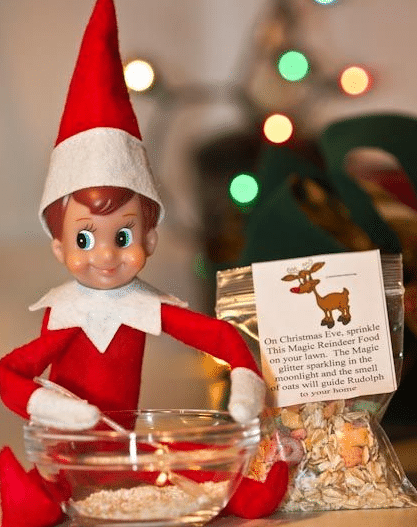 Day 30: Time to return home. To North Pole or Bust! Don't forget a Good-Bye Letter.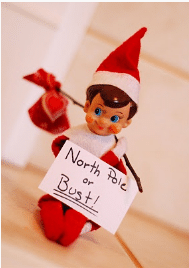 More Elf fun…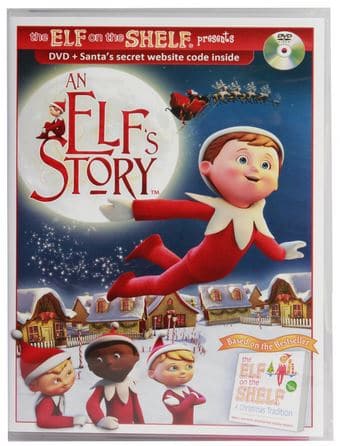 Get An Elf's Story on DVD over at Amazon for only $9.95! It's based on the bestselling book, "The Elf on the Shelf," and might help explain what your elf does to your little one 😉
Nine year old Taylor McTuttle has reached a crossroads. Does he believe Santa Claus really knows who is naughty or nice? Does he even believe in Santa Claus anymore? An Elf's Story is the inspirational tale of Chippey, the enthusiastic young scout elf who is assigned by Santa to restore Taylor's belief in Christmas magic. When Taylor breaks the number one Elf on the Shelf rule and touches Chippey in a boyish act of defiance, the elf loses his Christmas magic, the entire McTuttle family loses its scout elf and both Taylor and Chippey lose their self-respect. Through the power of love and forgiveness, both of them learn that true belief cannot be taught. A family holiday classic for generations to come, An Elf's Story is filled with fun, music and the timeless message that Christmas is something we carry in our hearts.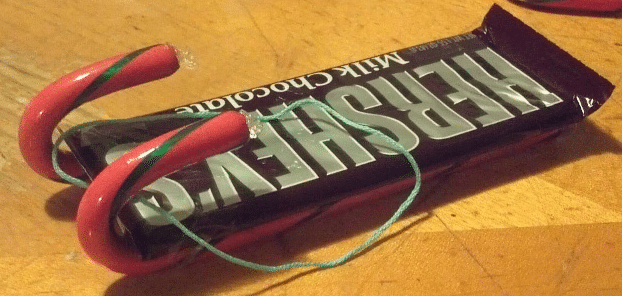 Create a sled for your elf using a candy bar and candy canes!
Looking for more Elf fun? Check these out!