We earn money from clicks or purchases made via product links in this post.
Keep the kiddos entertained and in the holiday spirit with these 10 FREE Thanksgiving Coloring Pages.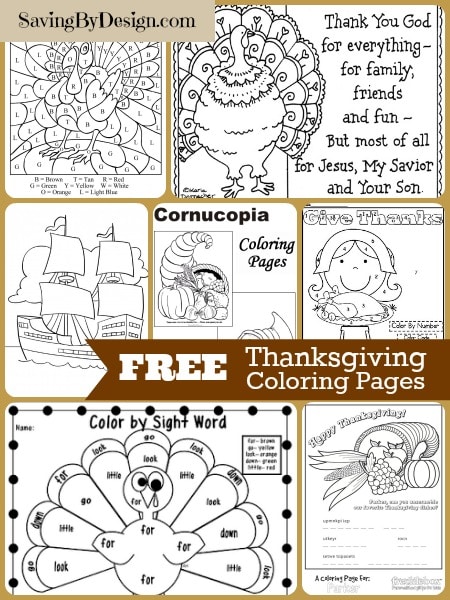 I love finding ways to incorporate the upcoming holidays into things I can do with the kids for FREE! And in today's technologically advanced world, there are so many resources online where you can find free activities for the little ones to do with you!
What I love about it is that once you find something, you can print it off as many times as you would like. This really helps to make sure no one is feeling left out, or there can be a quick "re-do."
10 FREE Thanksgiving Coloring Pages
Are you looking for activities the kids can do as you prepare your Thanksgiving feast? This is the holy grail! Check out these awesome 10 FREE Thanksgiving coloring pages that I came across.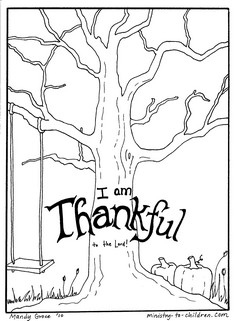 I love this "I Am Thankful" Coloring Tree that was found over at www.Ministry-to-Children.com! I totally plan on coloring this with my Pre-Schooler and than using a marker to write down his favorites this year on the branches! I might even try to make this a tradition and see how his favorites change each year. How cute!
Elf on the Shelf Planner
Will your elf be arriving soon?

Subscribe to get FREE Elf on the Shelf Printables to help plan your elf's antics!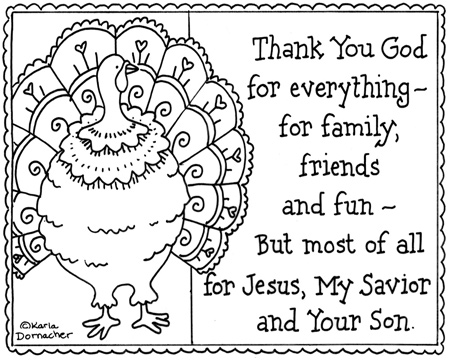 Unfortunately it looks like this printable is no longer available, but you can find many other wonderful ones from the artist at KarlaDornacher.com 😉
Check out this awesome Thanksgiving Turkey Prayer from KarlaDornacher.com. Have your little ones color this and then they can say the prayer before the Thanksgiving meal! They'll be really excited to show off their coloring AND be the center of attention for prayer time!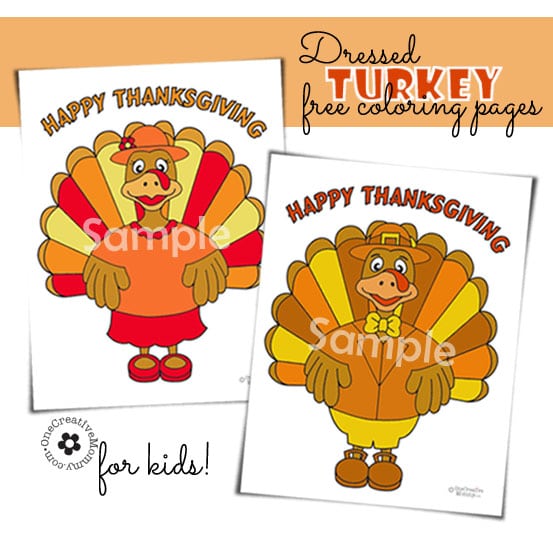 Looking for a great Thanksgiving Stuffed Turkey for your kids to color? Check out this one over at www.OneCreativeMommy.com! What a fun turkey for some fun kiddos!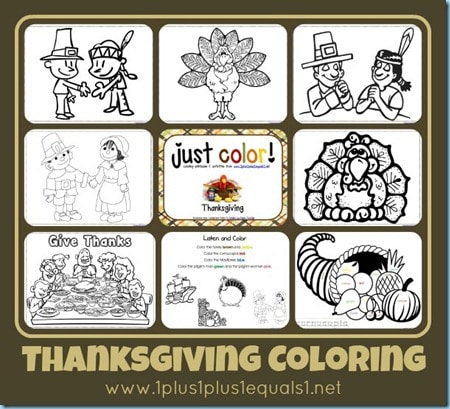 This Thanksgiving Color Pack will keep the color days going all month long in your home! Found over at www.1Plus1Plus1Equals1.net, this pack has tons of different coloring pages for every kiddo in your home! Your kids will be able to finish one and move right on to the next as soon as they want. And they sure won't get bored with all of the variety!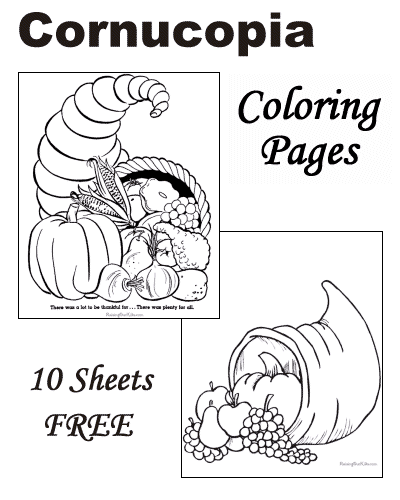 These 10 Cornucopia Coloring Sheets from www.RaisingOurKids.com, gives you about any type of cornucopia you could imagine to show the kiddos how cornucopias are used, what goes inside of them, and how they are used during the Thanksgiving season. Use it as a fun educational tool, as well, for fruit and veggie names!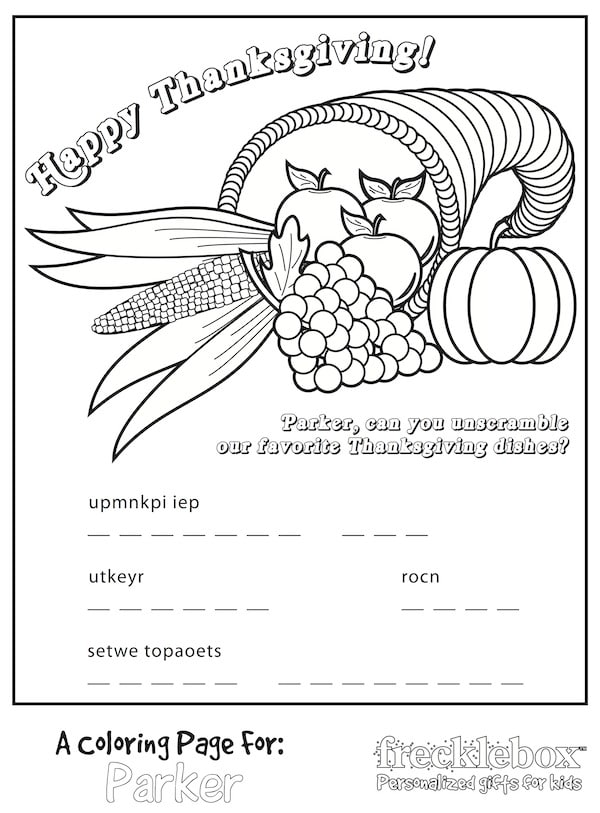 For a different spin on cornucopias, check out this Cornucopia Coloring Activity Page at www.Great-Kids-Birthday-Parties.com. Your older kids might appreciate a little bit more of a challenge after they color the cornucopia. Than they'll get to unscramble Thanksgiving foods and put their spelling minds to good use!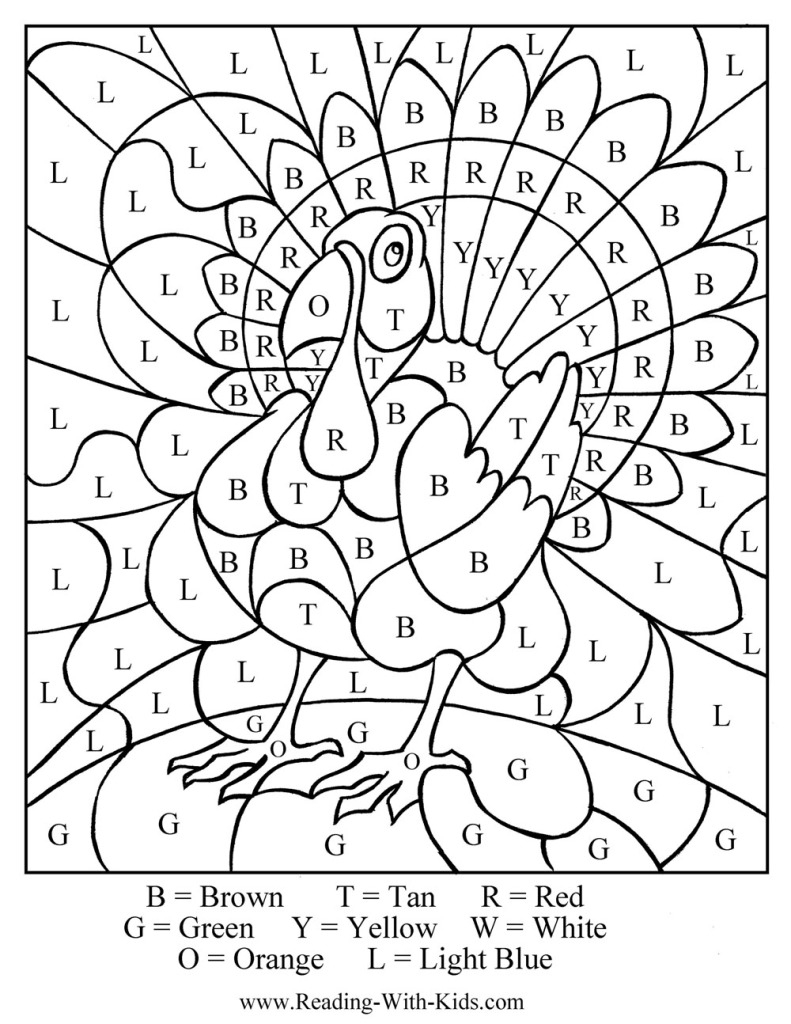 This Turkey Color By Letter Page over at www.Reading-With-Kids.com is a fun way to color a turkey while helping the little ones with letter recognition! Love!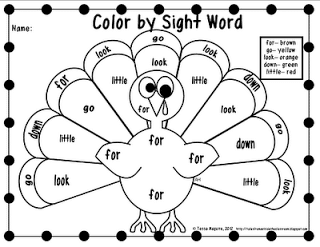 For a different spin on the page above, check out this Turkey Color By Sight Page! Found over at www.TalesFromOutsideTheClassroom.com, this is a great idea if you're working on sight words with your little ones! I'm really excited to try this out this year with my little guy! Any way that I can incorporate reading into a fun activity for him like coloring? I'm in!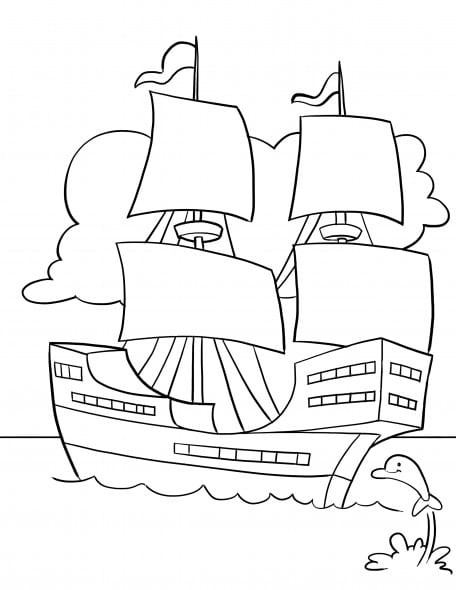 What could be more Thanksgiving themed than a Mayflower Coloring Page?!?! Check this fun page out over at www.KiboomUKidsSongs.com. Talk about a great history lesson as you're coloring with the kids!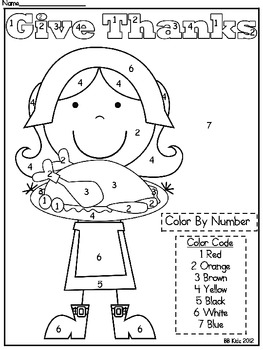 I just love color by number pages! This Pilgrim Color By Number Page found at www.TeachersPayTeachers.com is a fun way to test your PreSchooler's number knowledge, as well as making sure they color a pretty awesome pilgrim in the process!
And there you have it. Print out as many as you like, grab some crayons (which if your house is anything like my house, you are in no short supply of) and you have a fun and FREE day of coloring fun with the kiddos…Along with a side of education in many of these pages!
I'm personally thinking of having a coloring contest at my house this year on Thanksgiving for all of the little ones. You can also find some really cute Thanksgiving coloring books for both kids and adults here. Enjoy!
Looking for more Thanksgiving fun for the kids? You'll love these posts…