We earn money from clicks or purchases made via product links in this post.
If you are looking for the perfect gift for Mom or Grandma look no further! You'll find good Mother's Day gifts for natural living moms, DIY lovers, farmhouse fanatics, and personalized jewelry and other creative gifts for hard to buy for moms.
Coming up with the perfect Mother's Day gift ideas can be hard.
One thing that moms rarely do is spend a little extra money on themselves, so the last thing they want you to do is spend tons of money on them either.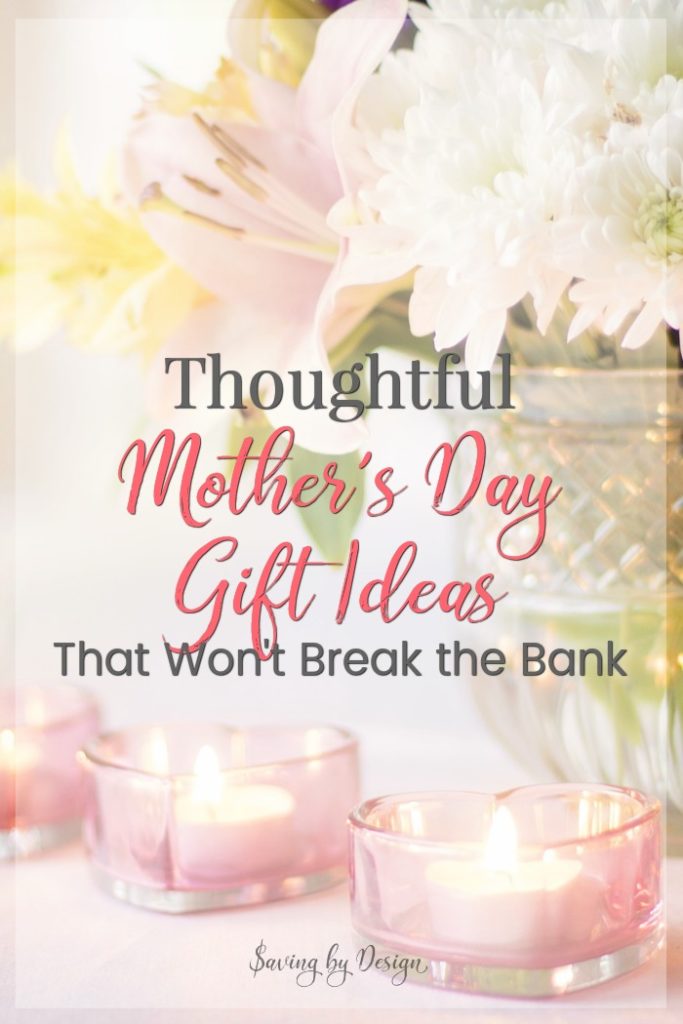 I'm not talking about big bucks, but maybe there's something that just doesn't make her priority list that she would really like. Things like scrapbooking or sewing supplies to get started on a new hobby. Or a book that she's been wanting to read.
It might seem silly that these inexpensive things have not already been bought by her, but being a mom usually means adding yourself to the bottom of a list with family's needs above yours.
The $25 that it costs for these things might be a new pair of shoes for the kids or part of the registration fee for next season's sport.
Here are a few inexpensive and thoughtful Mother's Day gift ideas that I love and Mom is sure to love too 🙂
Mother's Day gift ideas for the natural mom…
Knowing what's in your household cleaners and personal care products is important to me, and probably important to many of the moms you know too.
Here's a few gift ideas for those green mommas….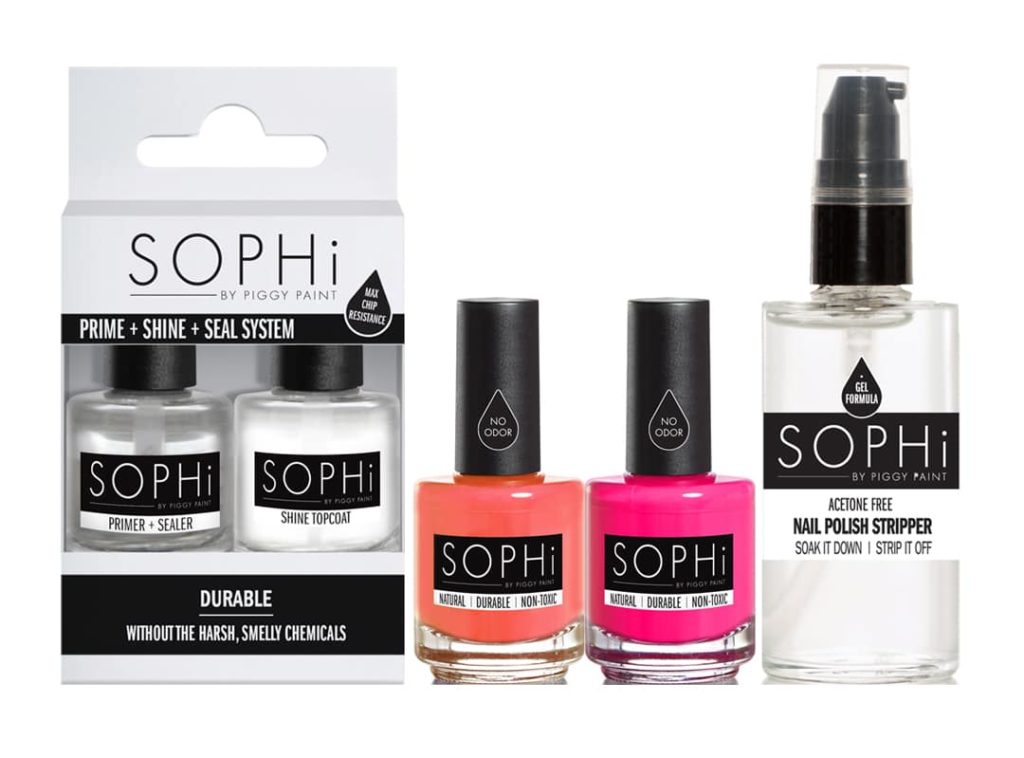 Since learning just how bad nail polish really is for our health, I've stayed away from polishing me and my daughter's nails…like for years. Maybe it's because she's now 8-years-old and interested in nails and hair more, but all of a sudden I kind of really miss doing our nails.
But there was no way I was going back to all those yucky, smelly chemicals!
In my search for the perfect natural nail polish I came across SOPHi by Piggy Paint and fell in LOVE!!
SOPHi is a natural nail polish that is non-toxic, odorless, and hypoallergenic. This line for adults allows health-conscious women to have a worry-free manicure with no smelly chemicals. Better than 3 Free, better than 5 Free, SOPHi's advanced water-based formula provides a safer alternative to chemical-laden solvent-based polish and is proudly made in the U.S.A.
For maximum durability, SOPHi's PRIME + SHINE + SEAL System is a must. This revolutionary Primer + Sealer in-one is a must-have for chip resistance, and the Shine Topcoat offers additional scratch resistance. When applied with SOPHi's 4 step system (Prime, Color, Shine, Seal), this water-based formula easily competes with standard nail polish durability.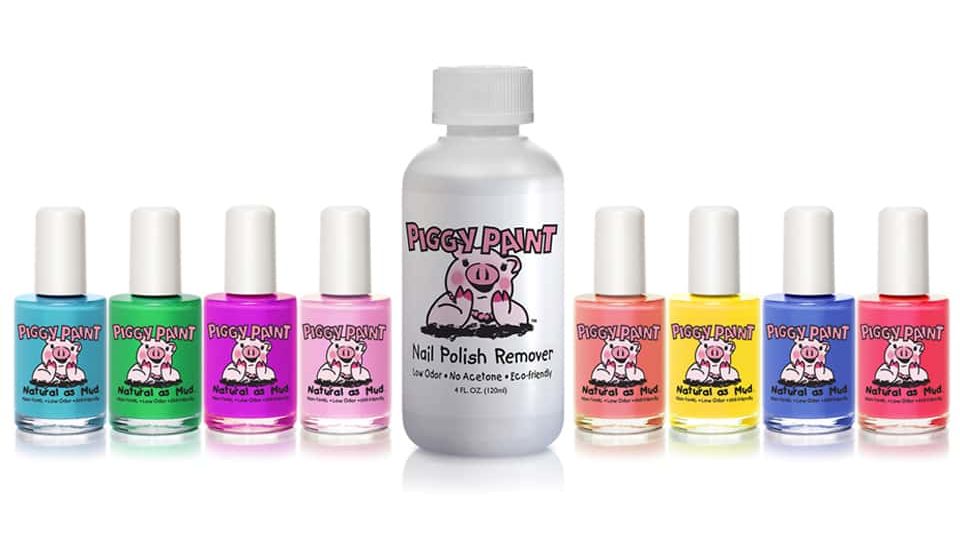 And don't forget about those your little princess…Piggy Paint has an entire collection of over 30 kid-friendly polishes that are Natural as Mud®!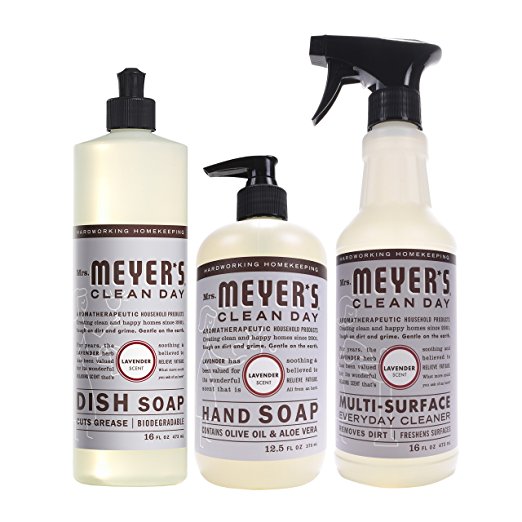 Something all moms have to do, whether they like it or not, is clean. Make cleaning a little better with some great aromatherapeutic natural cleaners.
You can see how to create a gift basket full of natural cleaners and household products for free in this post 😉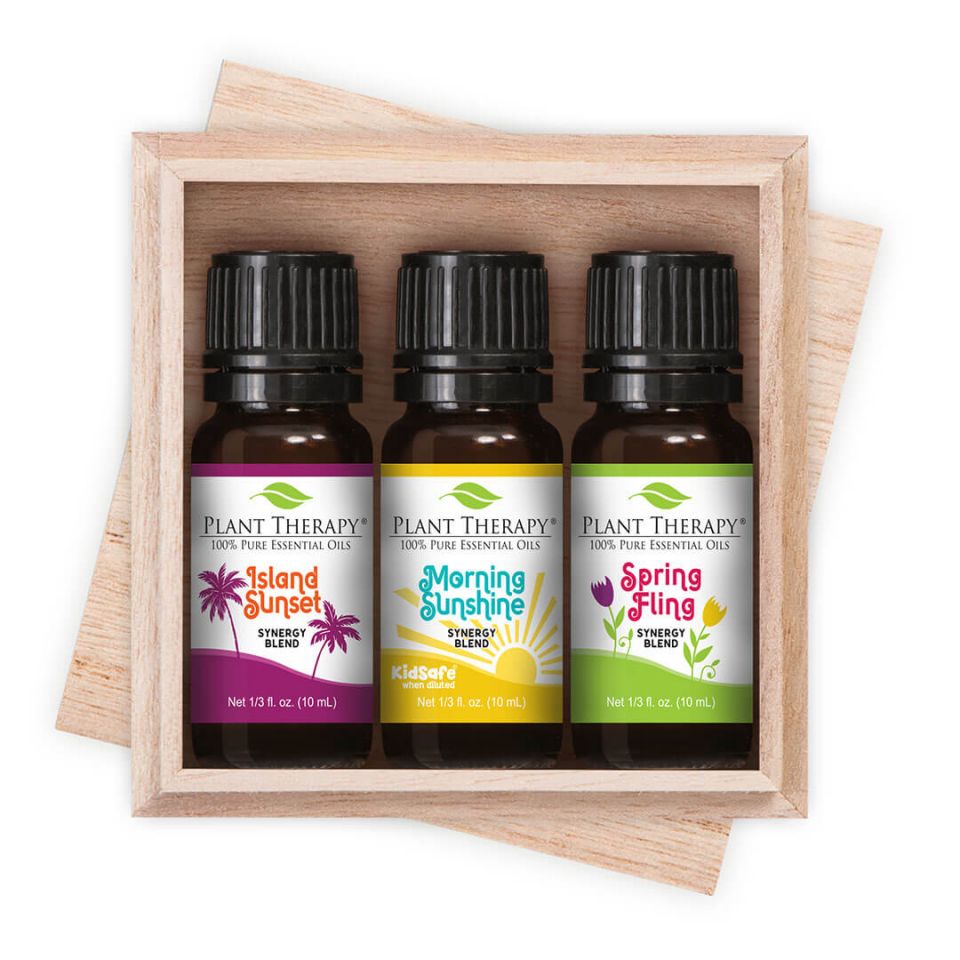 How I love my essential oils! Whether I'm using them to freshen a room, in one of my homemade cleaners, or as a natural remedy, the power and all-natural goodness of essential oils can't be beat!
I love this Spring Blends Set from Plant Therapy, my absolute favorite essential oils company. Included in the gift set you'll get 10 ml each of Island Sunset, Morning Sunshine, and Spring Fling which are sure to evoke all things that you love about spring.
You can see why I love Plant Therapy here.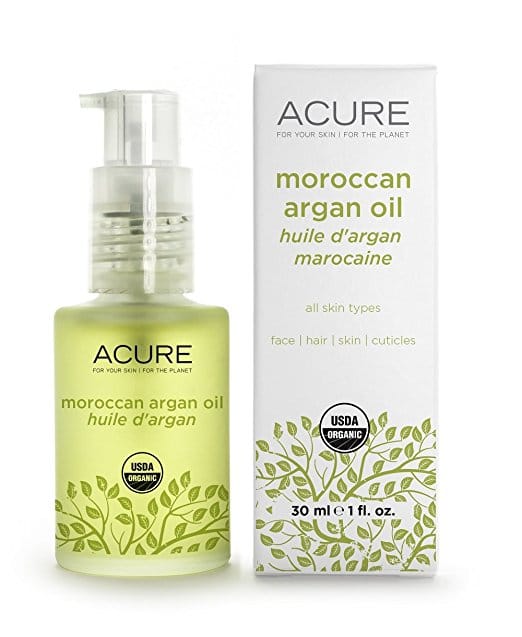 I have been using Argan Oil for about a year now. I can't tell you what a wonderful change it's been for my skin. It's a true skin super food that is lightweight and easily absorbed.
I use it each day as my face moisturizer and I also use it to tame frizzy hair while adding some shine too. I don't think I'll ever use another moisturizer again! My super-sensitive hubby uses it too!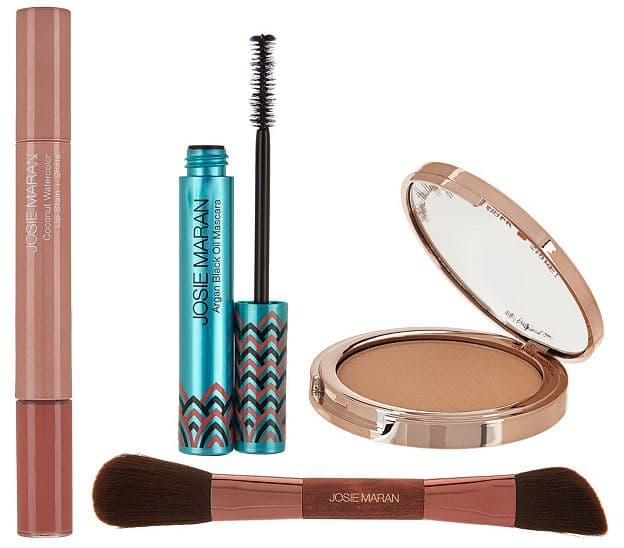 I've come to love my Argan Oil so much that I even use cosmetics infused with it now. My favorite is Josie Maran 😉
Mother's Day gift ideas for the DIY'er…
I just love a good DIY project! Here are a few hot items from my wishlist 🙂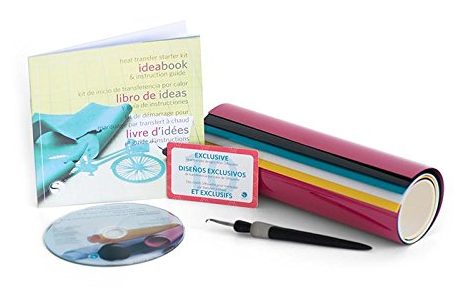 One thing almost any crafter can't do without is their Silhouette! While I've had my Silhouette for a few years now, there are always accessories that I need or new techniques I can't wait to try. If the mom on your list has a Silhouette, I'm sure there is some type of starter kit, tools, or accessories she can use.
You can find your perfect Silhouette gift here.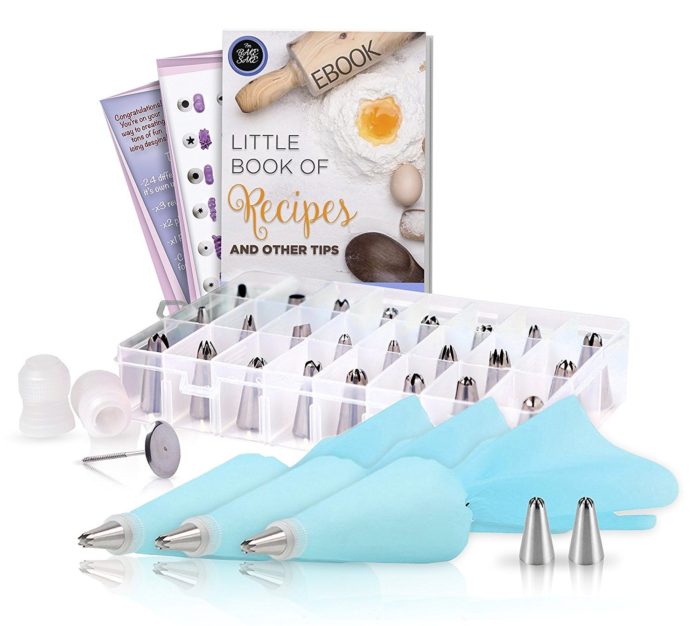 Throwing a party for my kids is just so much fun! In fact, it might be more fun for me than them 🙂
I love coming up with a fun theme, decorating the house, and of course, making my own cake too! If the mom on your list loves making cakes, a cake decorating kit would probably be a hit!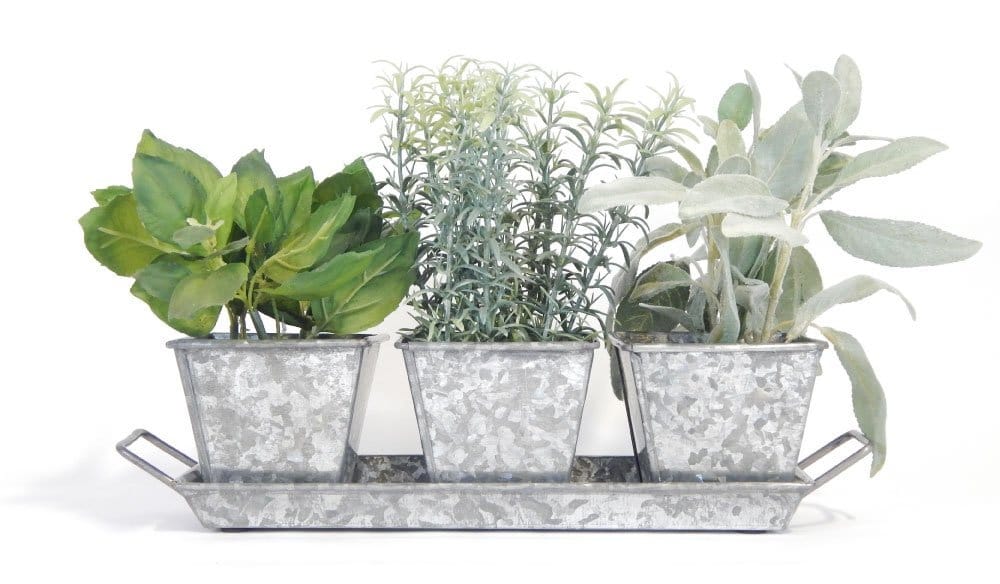 Does Mom love to garden? How about cook with fresh herbs? Then an herb garden would be the perfect gift!
There are quite a few herb gardens kits you can buy or you can do a little DIY yourself and create Mom something of her very own. Here are a few great herb garden ideas for any space.
Mother's Day gift ideas for the farmhouse fanatic…
Oh where do I begin with this one?! I am just in love with modern farmhouse decor! There are so many beautiful accents from pillows, to wall decor, plants, and much more…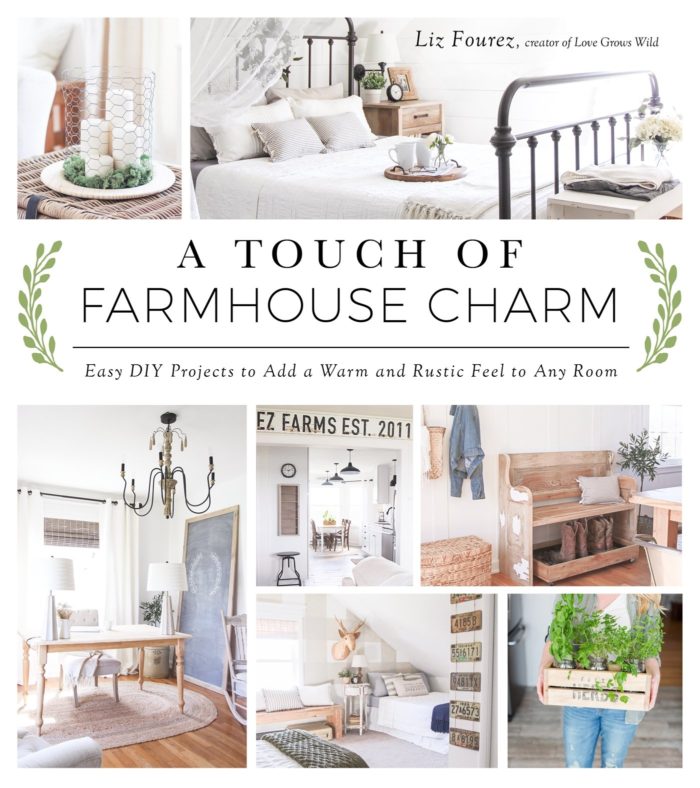 If Mom is a farmhouse fanatic like me, I'm sure she would love a book full of modern rustic inspiration like A Touch of Farmhouse Charm to get ideas for every room.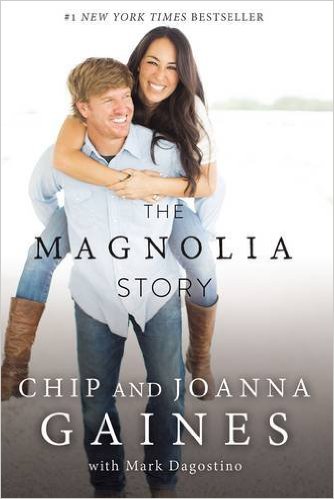 Or how about this book from the fabulous farmhouse dynamic duo, Chip and Joanna Gaines? I just finished "The Magnolia Story," and it was wonderful…a very inspirational read!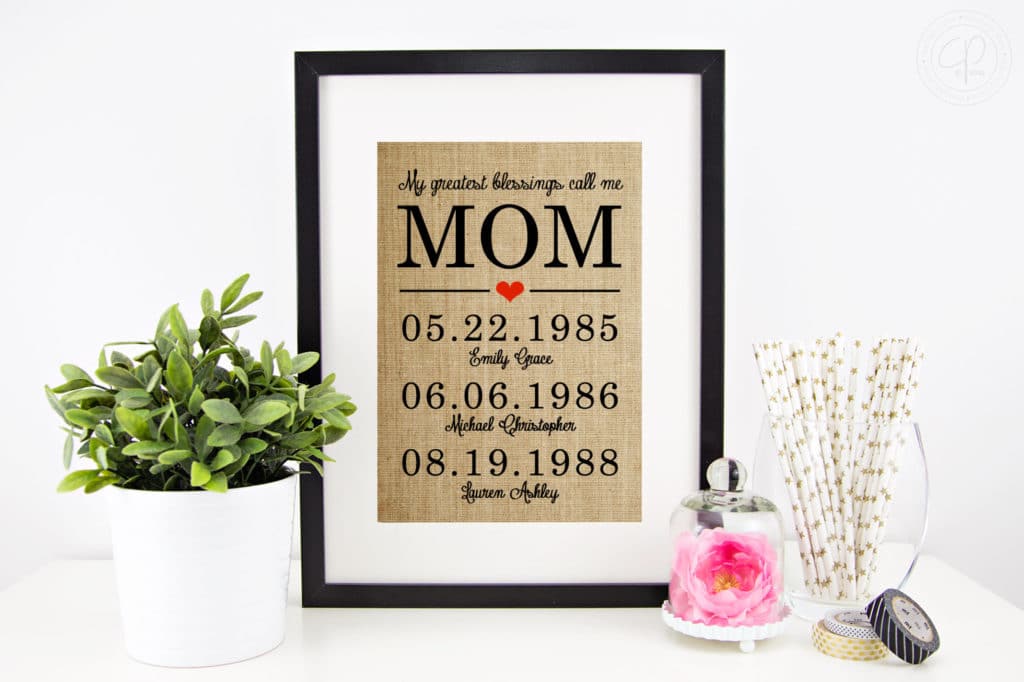 This handmade personalized burlap children's names and birthdates print is the perfect way to show a mother how much she is loved! This rustic sign is a unique keepsake that can be treasured for years to come!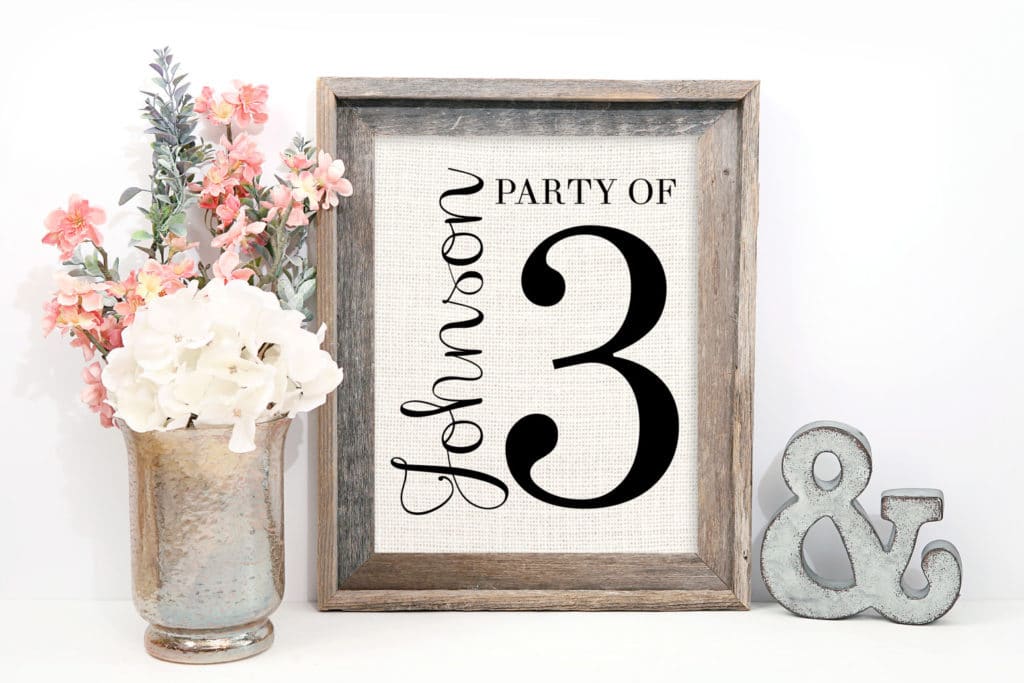 Or what about this unique and fun way to display your family size?! I just love this family number farmhouse sign for my gallery wall and I'm sure the mom on your list will love it too!
You can choose from several different backgrounds including three different burlaps, cotton, or a chalkboard print.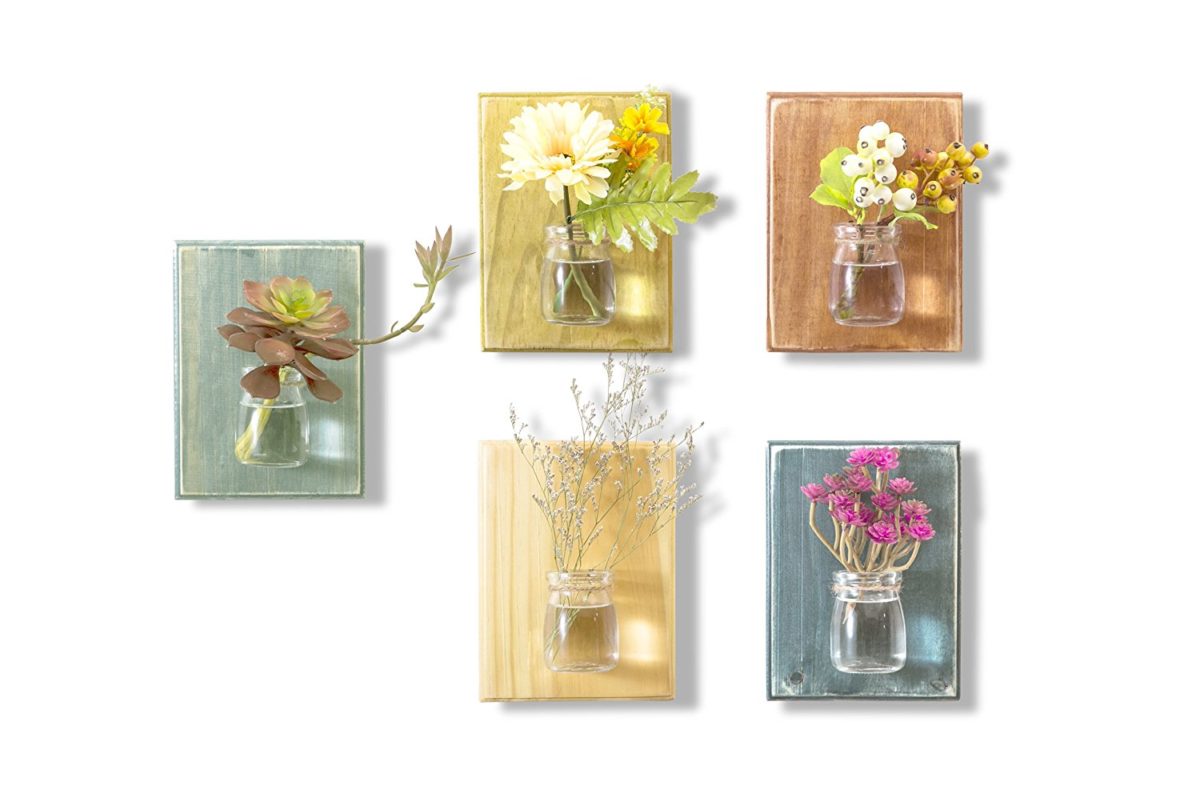 I think these wooden wall vases are the cutest things ever! There are many colors available…you can buy them in a set of 5 here or individually here.
I have so many other fabulous farmhouse decor finds…you can see all my faves on Amazon here 😉
Unique Mother's Day gift ideas…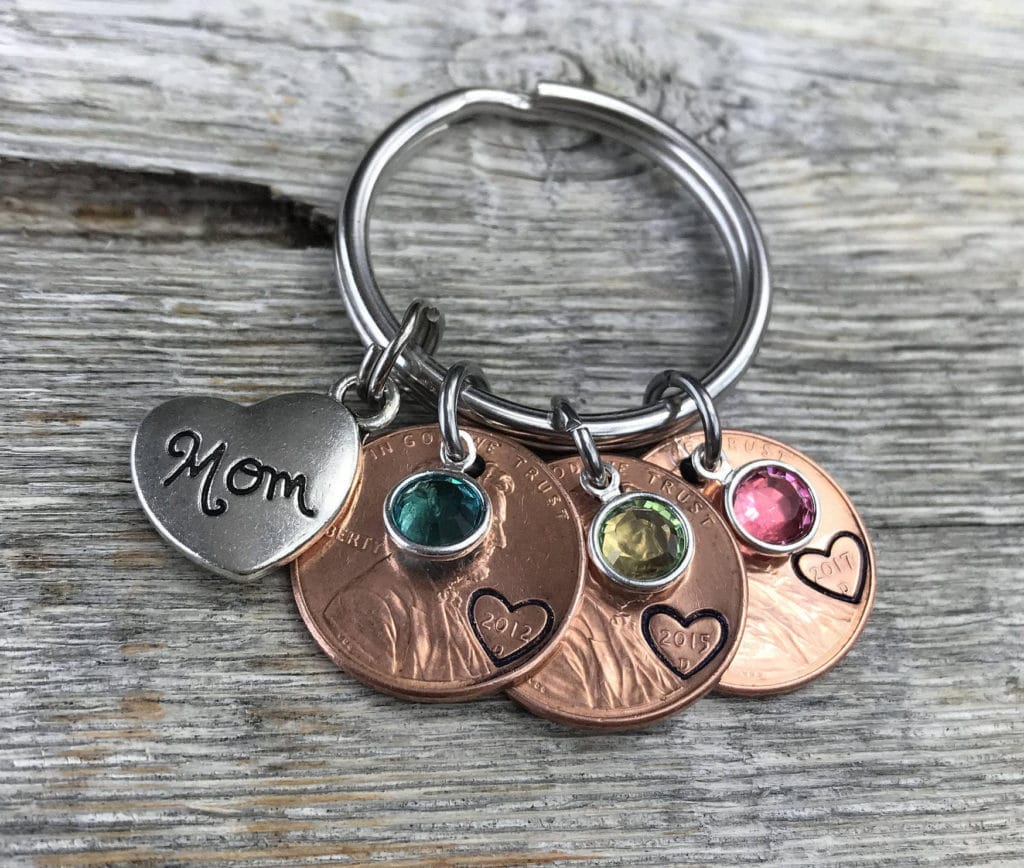 How fun is this customized mother penny keychain?! It's perfect for any mom or grandmom and you can add as many pennies as you need for each child.
This keychain comes with a hand stamped heart around the year (the penny year is the year of your child's birth), a Swarovski crystal, and a cute mom charm.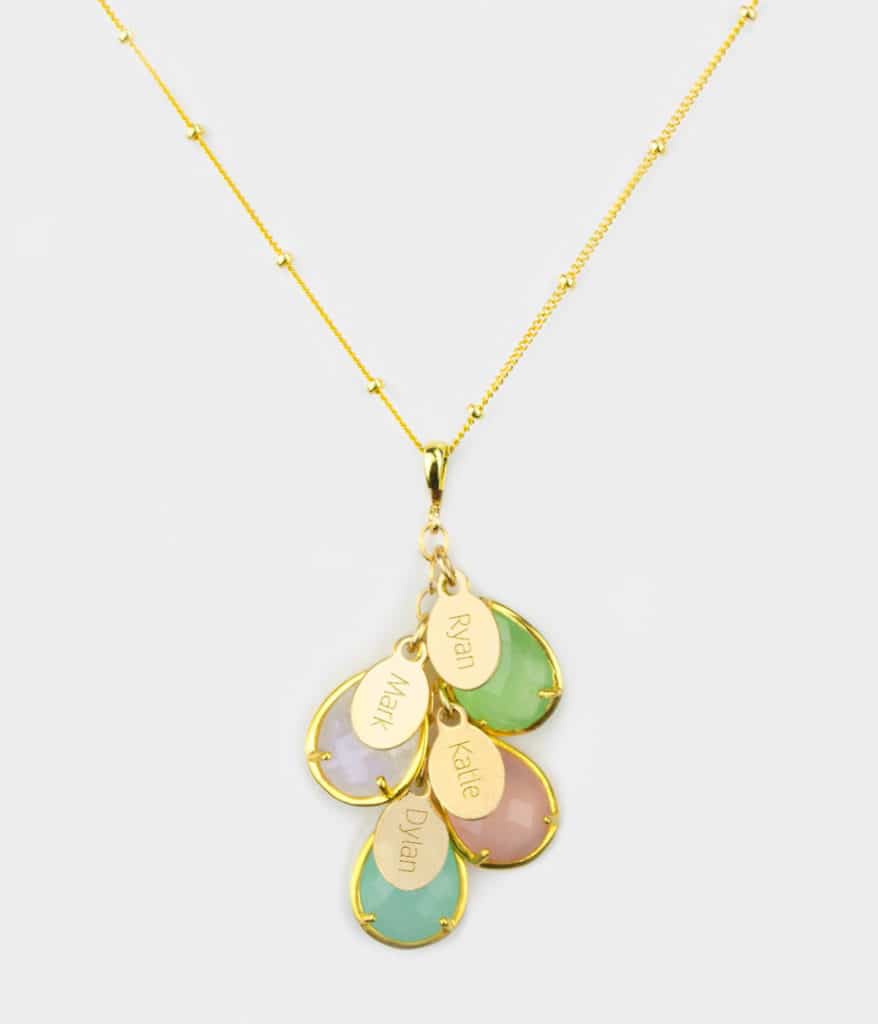 These necklaces are so pretty! This beautiful personalized birthstone necklace with engraved name charms will make for a perfect gift for mom.
Each of her children are represented with their own gemstones and name tag and arranged in a cascading pendant. Packaged in a beautiful jewelry box and finished with a bow, this is ready for gifting.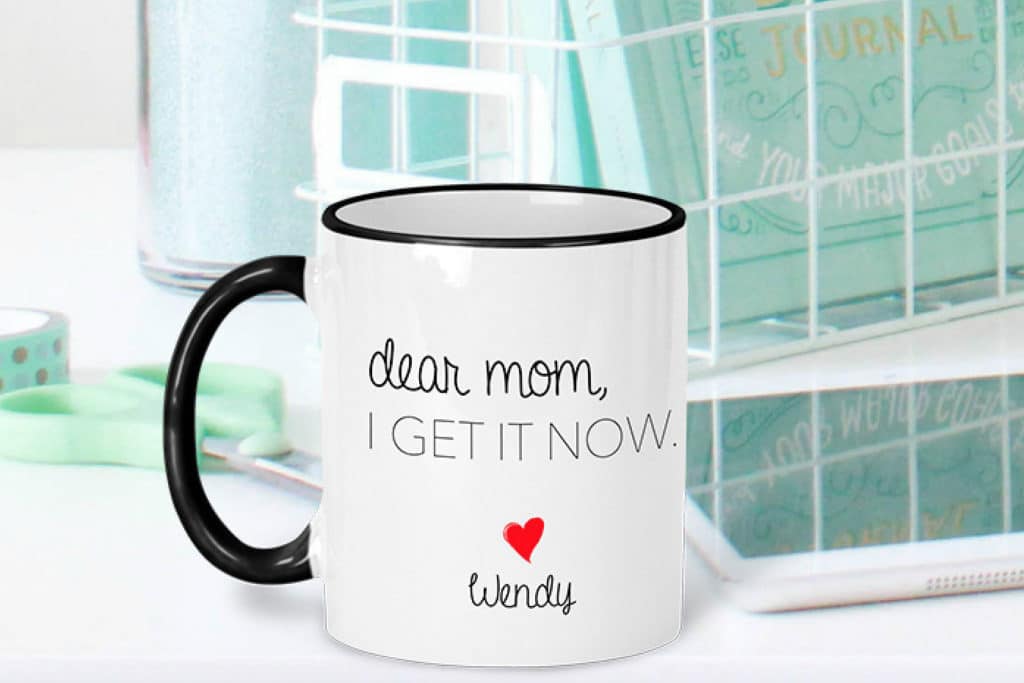 Sooner or later, WE GET IT 🙂 Let your mom know how much you appreciate everything she's done for you with this fun mom mug. There are tons of others to choose from too.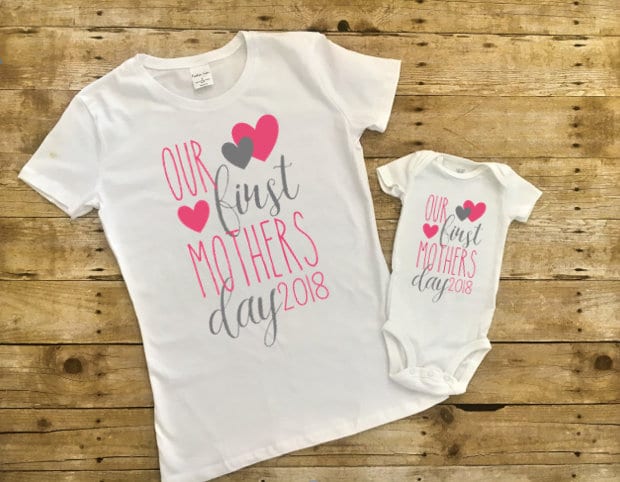 Looking for a gift for someone's first Mother's Day? How sweet is this first Mother's Day shirt and onesie set?! You can also choose an adult shirt and infant shirt if you would like, or just the adult or child shirt, and all colors can be customized.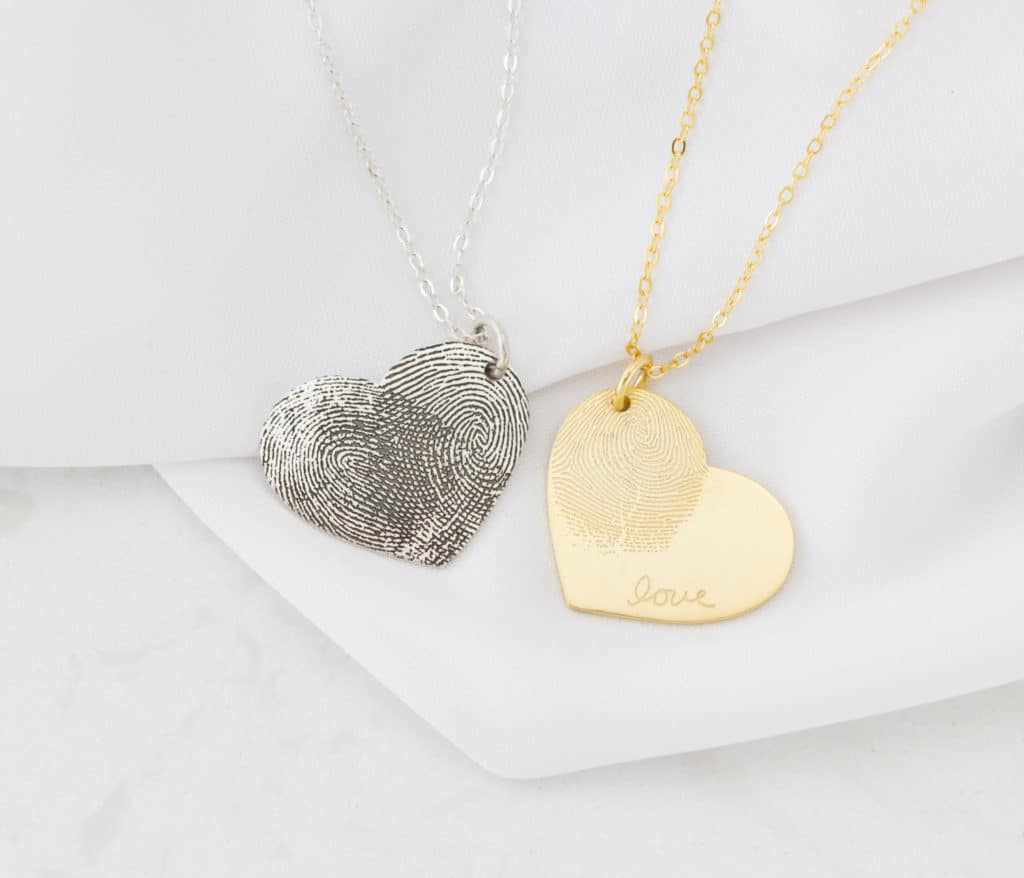 How sweet for Mom to have her very favorite little fingerprints with her everywhere she goes. This adorable Heart Fingerprint Necklace is personalized with the actual fingerprint, handwriting, or signature that is provided.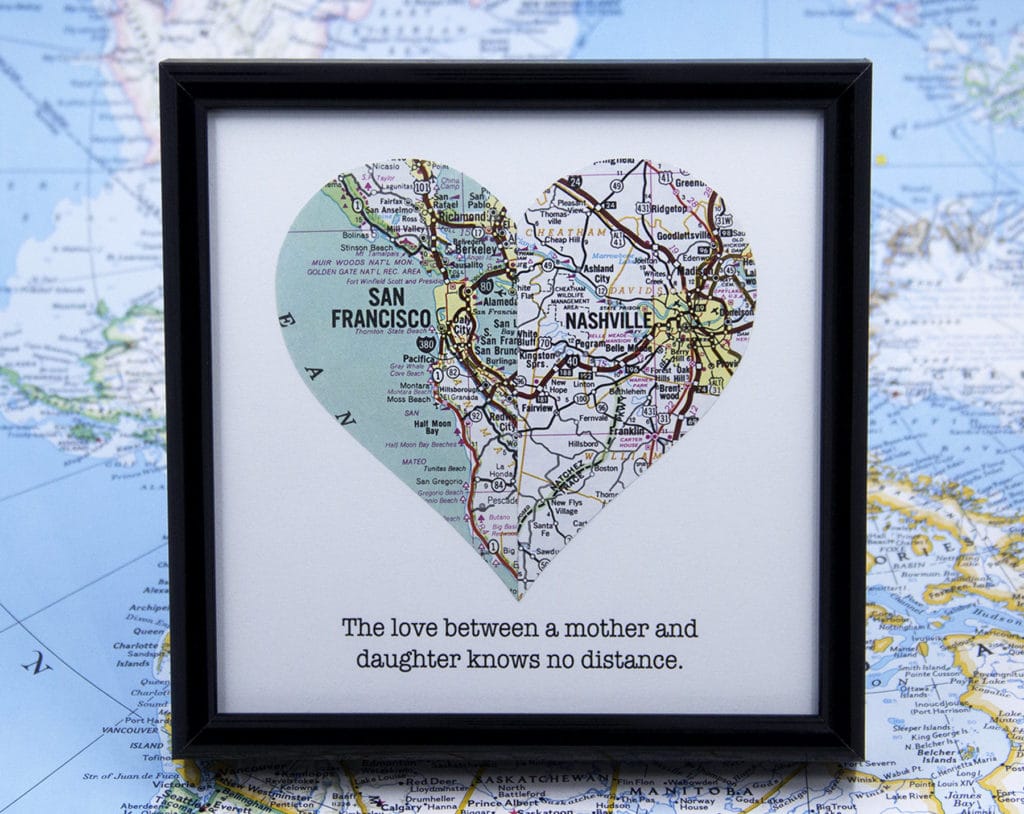 Show mom she's always in your heart, no matter the distance between you with this personalized map heart artwork! Choose ANY 1-4 places in the world for the perfect birthday or Mother's Day gift she's sure to treasure forever!
May you have a wonderful Mother's Day with all the moms in your life!