We earn money from clicks or purchases made via product links in this post.
See how I created this beautiful Mrs. Meyer's Mother's Day gift basket full of natural, heavenly-scented products for free! Your mom will LOVE it!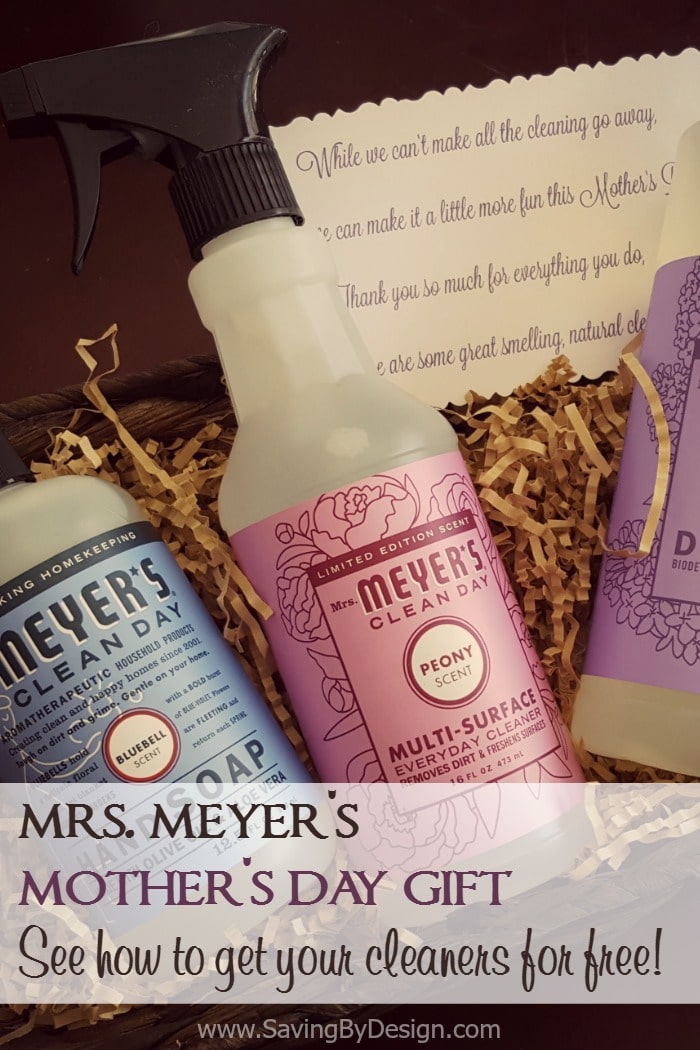 No matter how hard we may wish it away, one chore that will always need to be done is cleaning. But there's no reason we can't at least make cleaning a little more enjoyable.
I'm sure you, along with many other moms you know, think what's in (or not in) household products is important. I mean nobody would purposely subject family members to potentially harmful chemicals! The fact is most of the time people just don't know what's in their cleaners.
If you've been a reader of Saving by Design for a while, you probably know I love mixing up my own DIY natural household cleaners. However with a baby in the house sometimes I just can't find the time to get everything done that I'd like to. That's why it's wonderful to have a place that sells fantastic, non-­toxic products which smell amazing as a backup. For me that place is Grove Collaborative.
Keep reading to find out how you can get these amazing cleaners to give as a gift for free!
Mrs. Meyer's Mother's Day Gift Basket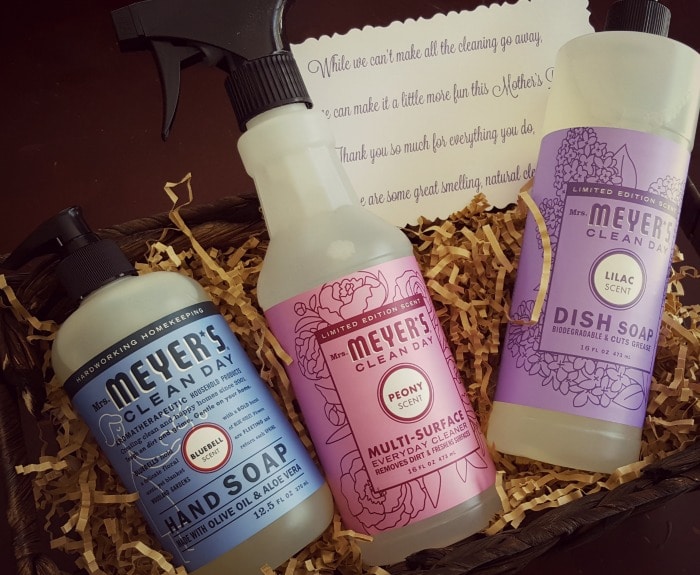 Instead of just giving more "stuff" as gifts for holidays and special occasions, I try to give gifts that will not only be loved, but that will also be used.
Last Mother's Day I came up with the idea to share my favorite natural cleaners with our moms. I made this Mrs. Meyer's Mother's Day gift basket by packaging everything a nice basket complete with a cute poem (I used scrapbook scissors to cut that pretty scalloped edge). They absolutely LOVED their gift!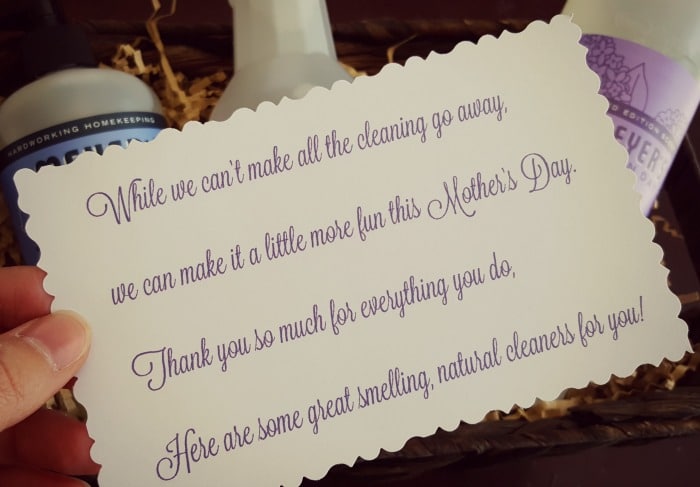 Here's that poem for you to print.
They loved it so much that Mrs. Meyer's products are now their regular cleaners 🙂
What is Grove Collaborative?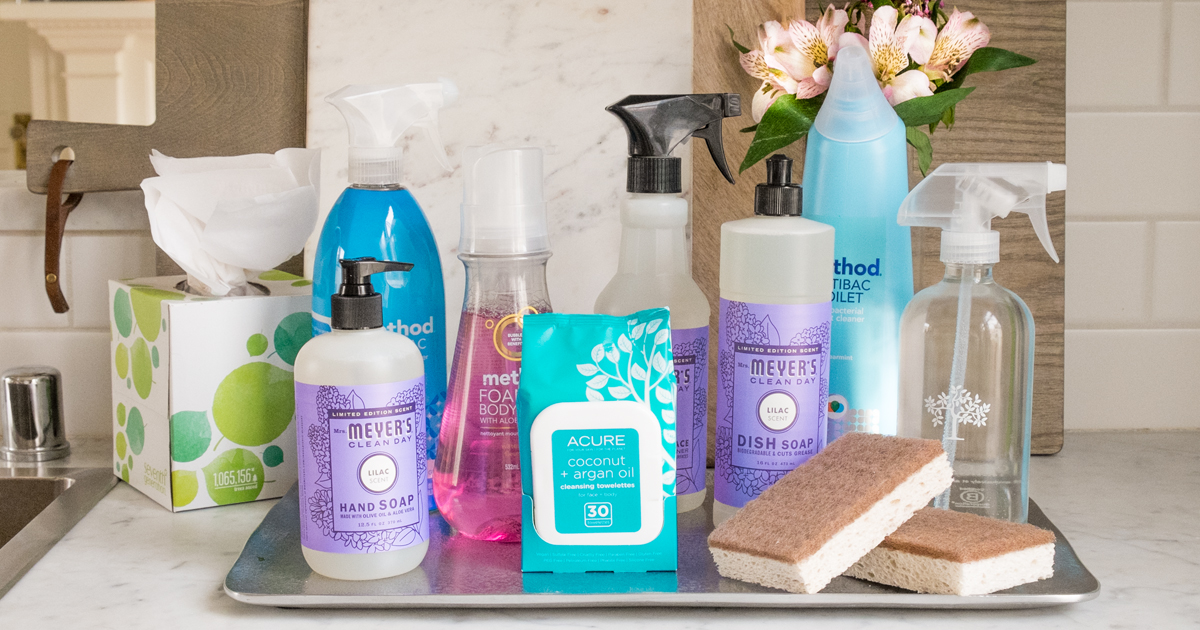 Grove Collaborative is an online store that delivers the best, effective and affordable natural household and personal care products right to your doorstep.
I'm a huge fan of Grove because they make having a healthy, beautiful home easy. I don't have to worry about running out of toilet paper or rushing to the grocery store to buy over­priced laundry detergent with ingredients I can't pronounce because Grove always has me covered.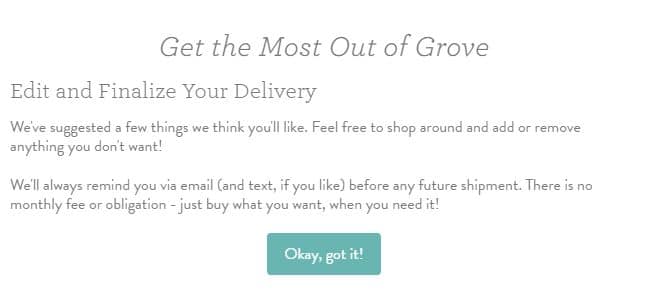 I also love that shipments are totally customizable and on a flexible schedule. You can make changes, cancel, or rush a shipment at any time. Should you choose to cancel (I don't think you will 🙂 ), you can do so at any time without any fees or hassles. Just clear out your basket to stop receiving deliveries, or contact Grove if you'd like help.
If you are a new customer to Grove Collaborative, they have a great deal for you!
You can get a free Mrs. Meyer's hand soap along with a $10 credit! This makes your Mother's Day gift basket items free!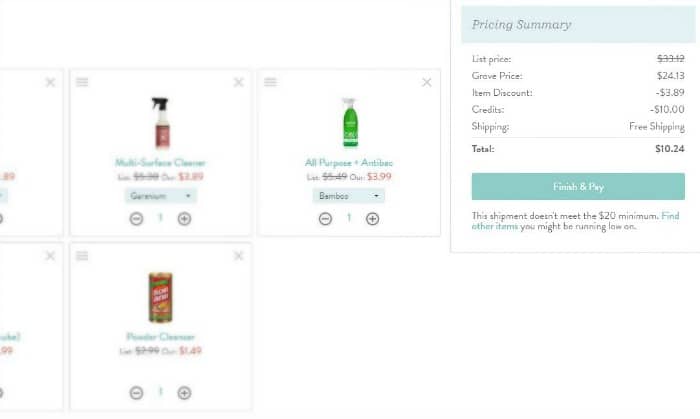 Here's how it works…
Sign up for Grove Collaborative here. You will receive a Mrs. Meyer's hand soap for free and a $10 credit to use on the products of your choice when you sign up!
Answer 4 quick questions about your home that Grove Collaborative will then use to customize your first basket. My first shipment was perfect…it was exactly the products I would have chosen! This takes under 30 seconds 😉
Once you've answered the questions, you can finalize your basket of products to suit your household needs by adding or removing items. Be sure to add the products you'll need for your Mother's Day gift basket!
To receive this offer, your order needs to be a minimum of $20. Choose the combination of products and scents you love and receive in your first box.
You made it! Click Finish & Pay and place your order.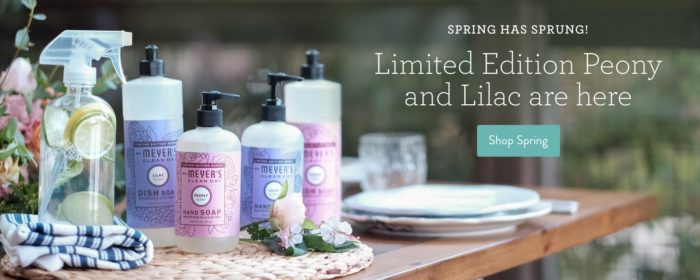 To make your gift even better, the limited edition spring scents are now available! In addition to the usual variety of scents, Peony and Lilac will also be available for a limited time.
It's amazing how a simple thing like changing your usual household products can motivate you to do more cleaning! Haha, ok, maybe you won't exactly be excited to clean, but these wonderful smelling natural products will definitely make you want to wipe down your counters a few extra times each day 🙂
I'm sure the moms on your list would be delighted to be introduced to these hard-working, heavenly scented natural cleaners too!
You may also enjoy these posts…
> The Best Indoor Houseplants to Improve Air Quality
> 10 FREE Spring Cleaning Printables