We earn money from clicks or purchases made via product links in this post.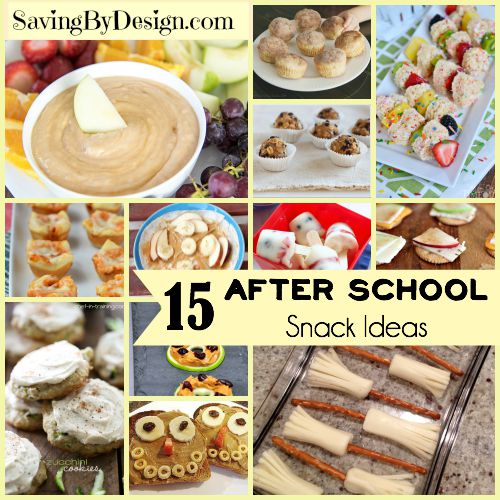 Now that back-to-school is in full gear and the kids and I are working on getting back into the semblance of a good routine, one of the things that I tend to struggle with are after school snacks for them. I want them to have something that is nutritious and won't fill them up for dinner, but sometimes, that is a lot easier said than done. My son tends to come home from school HUNGRY and a snack just doesn't seem to do the trick. And of course then it's torture to make it until dinner! Wouldn't you know it, if I give him 2-3 snacks, then guess who isn't hungry once the dinner is put on the table…sometimes you just can't win! Here are 15 after school snack ideas that we're going to start with and hopefully some of these will be helpful for you and your little ones as well!
15 After School Snack Ideas for Hungry Kids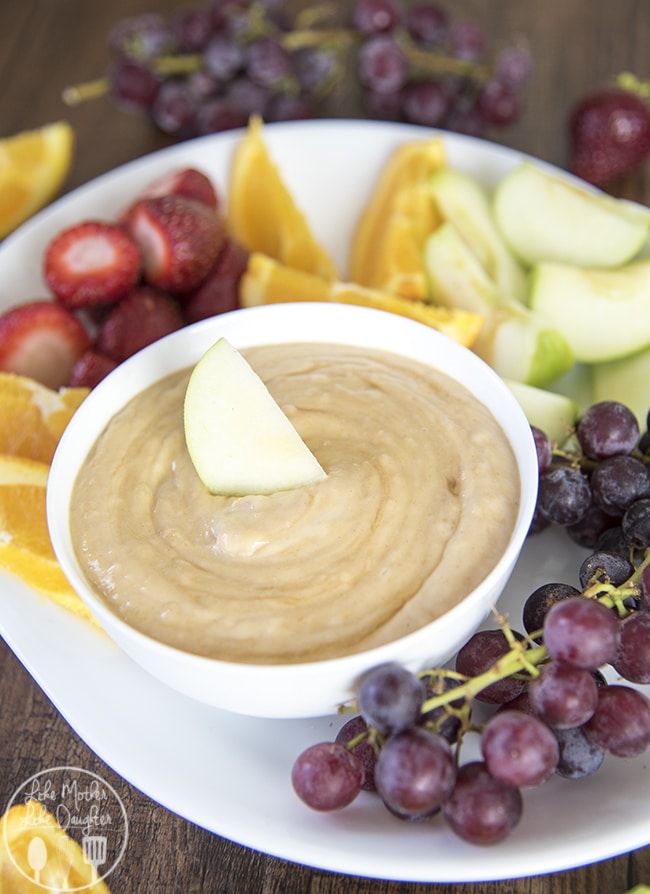 1. Adding in some peanut butter and honey to some yogurt will make the kids think they are eating a dessert instead of a snack! This Peanut Butter Yogurt Dip was found over at SkinnyMom.com and the kids are going to absolutely love dipping some fresh fruit into this yummy dip. What a refreshing snack and one that you won't feel bad about the kids having a little extra of.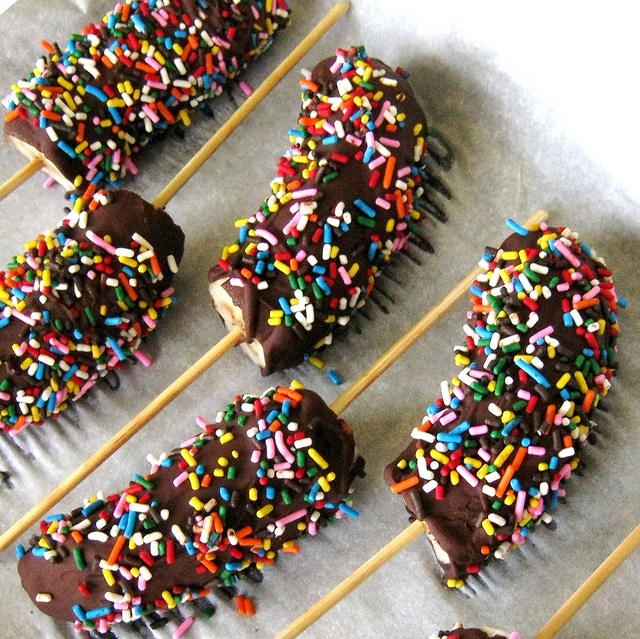 2. These Frozen Chocolate Bananas from SweetAsHoney.com are such a great idea for an after school snack! They are super easy to make and by adding a little chocolate and sprinkles to the mix, the kids are going to be even more motivated to get a serving of fruit in! I love how these can be a substitute for an otherwise sugar-filled popsicle. What a great option!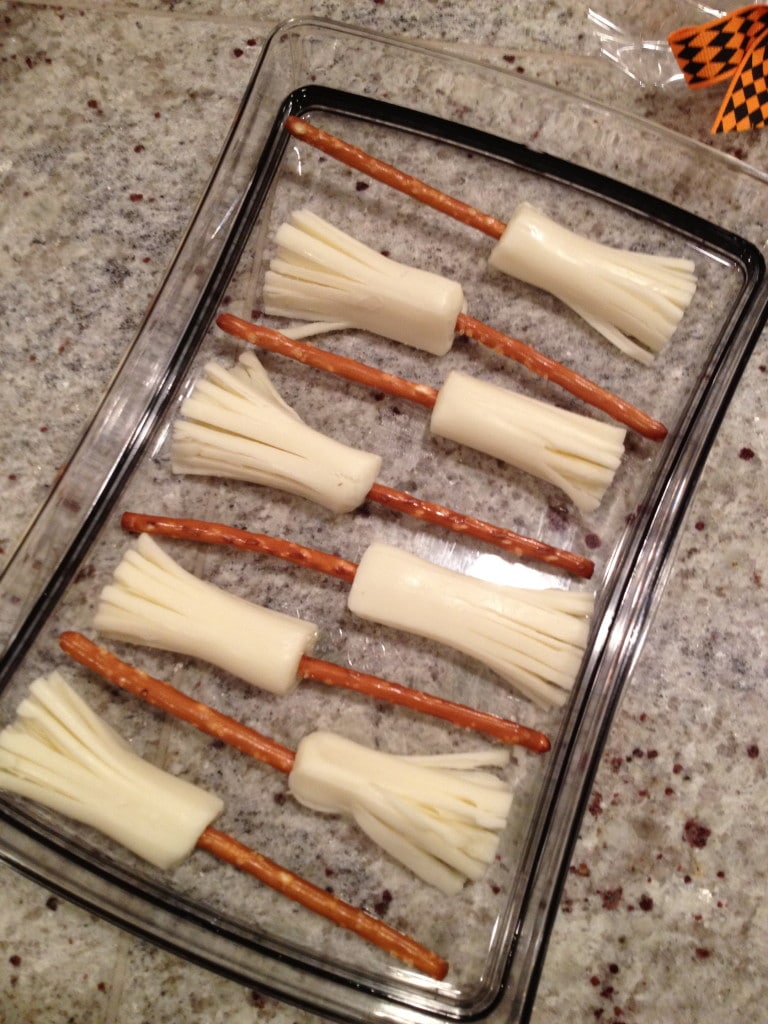 3. These Witch's Brooms tend to be really popular around Halloween, but why not incorporate these into your after school snack list, too?! Seen over at AHealthySliceOfLife.com, it doesn't get much more simpler than these! All you need is some pretzel sticks and some string cheese and you're good to go! Make a large plate of these to go around and it will be delicious and filling for the little ones after a long school day.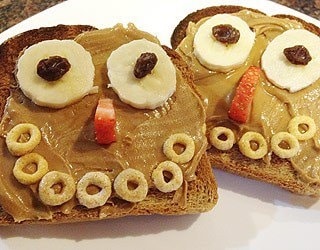 4. How cute is this Happy Toast?! Found at JoyBauer.com, I love how you can pretty much do whatever you want with these. What a great idea! Adding some peanut butter, honey, fruit and some fun cheerios for a smiley face, you have a great well-balanced snack for the kids. And because of all of that great nutrition, it's also a filling snack!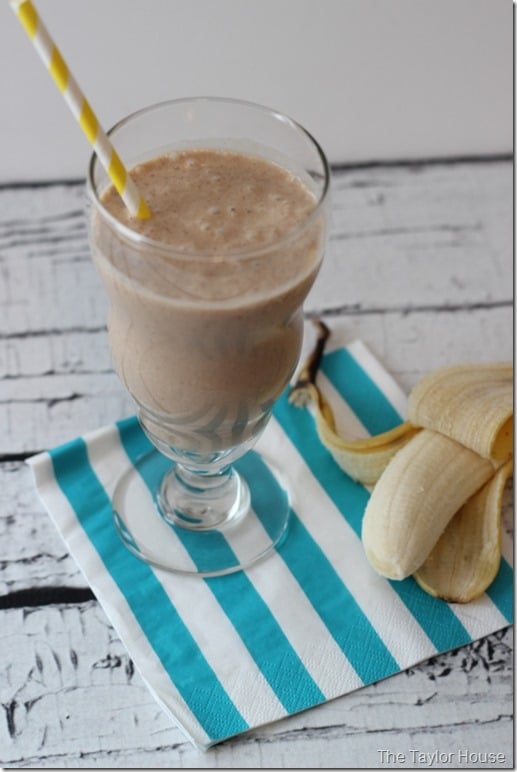 5. Looking for something a little different for the kids after they jump off the bus to satisfy their hunger? Try this Protein Smoothies for Kids, found over at TheTaylor-House.com. Packed full of nutrition, they are a great substitute for the food the kids normally run to after school. And it's also a filling and fun snack that the kids can help you make and mix all up in the blender…you can't beat that.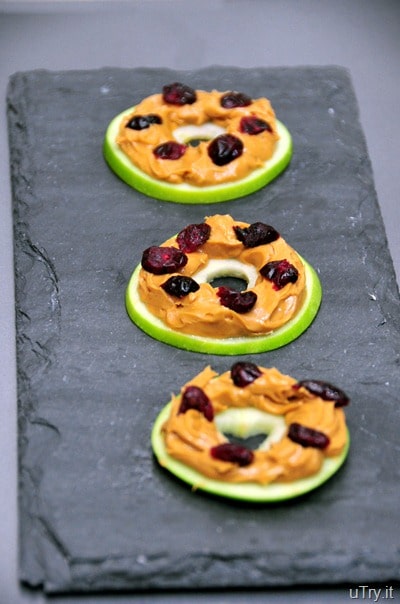 6. I love these Apple Slice Snacks! Found over at UTry.it, these are super easy to make. You can even make them into little sandwiches for the kids to munch on as well. Another nutritious snack idea is born!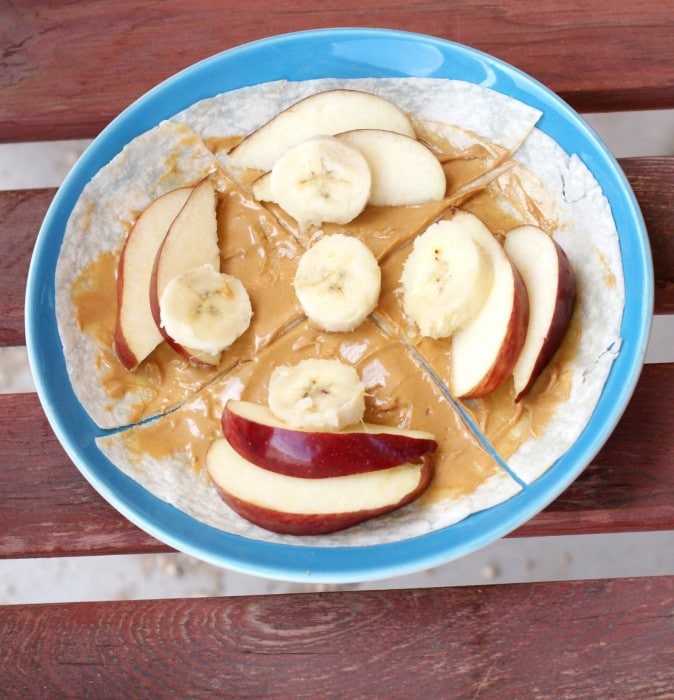 7. I don't know about what happens at your house, but when the word pizza comes out of my mouth, the kids are scrambling to see what's going on. That's why this fun Peanut Butter and Fruit Pizza sounds like the perfect after school snack! CleverPinkPirate.com has a great recipe for this snack and it's super easy and quick to make. Can't beat that when you're hearing the hunger pangs from the kids after school!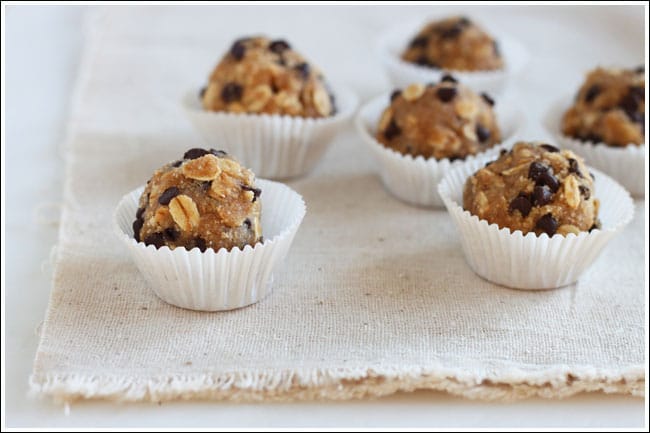 8. These Oatmeal Cookie Dough Bites from CleverPinkPirate.com aren't just going to be for the kids in my house – I can't wait to try a few of these myself! The recipe looks fantastic and it would be super easy to make a bunch of these ahead of time for the kids. That's a win-win in my book!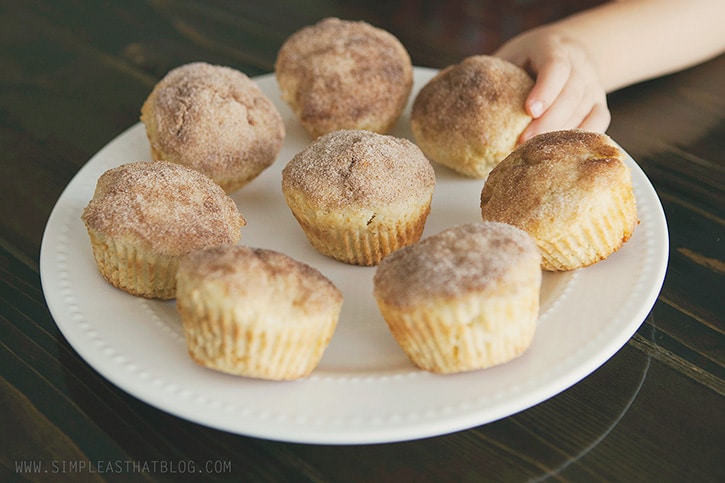 9. I absolutely love Applesauce Muffins, so this recipe over at SimpleAsThatBlog.com totally caught my eye! I love using applesauce that I have canned for different things and this is the perfect after school snack for everyone. It might even be a great item to have for breakfast!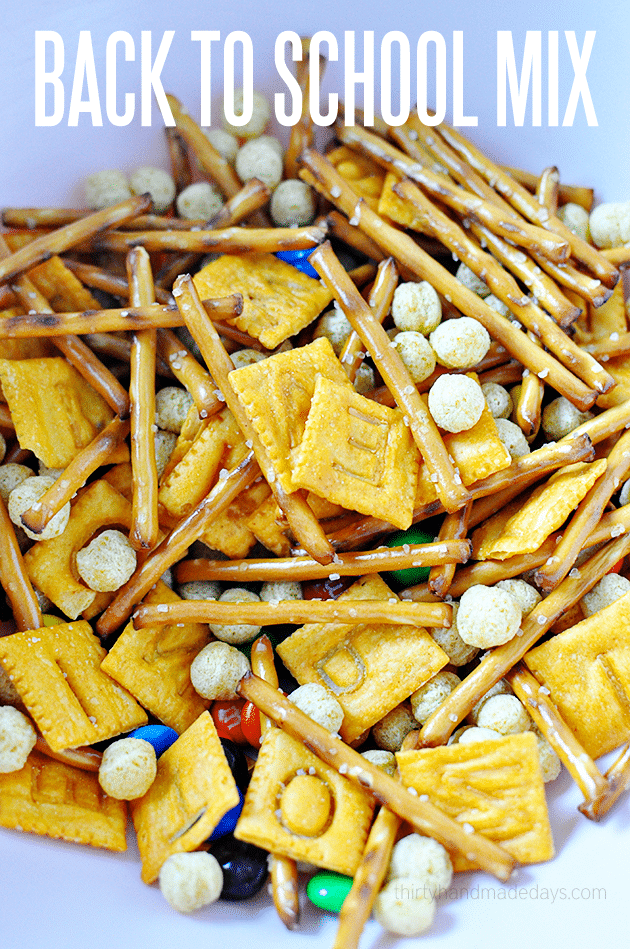 10. Everybody loves trail mix and this versatile Back-to-School Trail Mix is no different! Found over at ThirtyHandmadeDays.com, it gives you the perfect recipe for a trail mix the kids will love. And one of my favorite parts about making this snack is how versatile it can be. Add in or take away different trail mix ingredients to find the perfect mix for your family!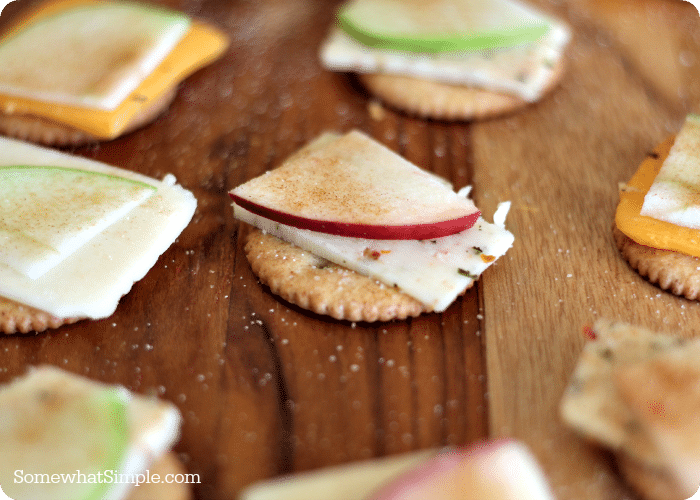 11. These Apple Cheese Crackers from SomewhatSimple.com are a great way to end the school day. Light and easy, yet totally delicious, it is a great snack that the kids can make for themselves as well. Or, cut up a bulk amount of the cheese and apple slices and store in the refrigerator. When it's time to snack, it will be all ready for everyone to put together!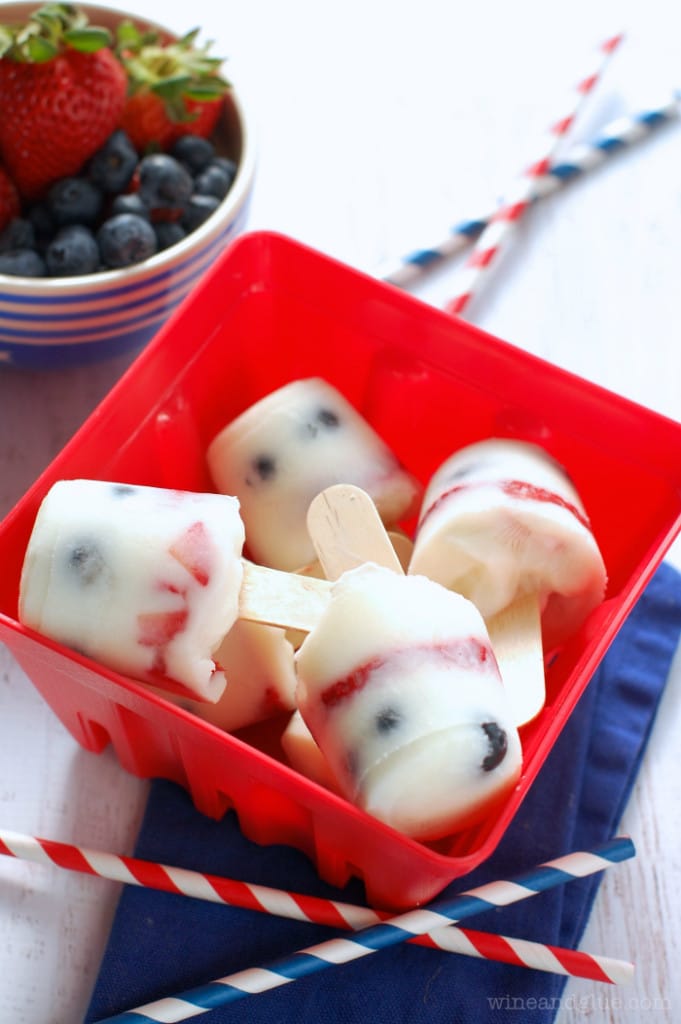 12. Strawberry Blueberry Yogurt Pops are a great way to have a fun, cool snack without packing in needless calories or sugar for the kids. WineAndGlue.com has a great recipe for these pops and they are a wonderful snack to make ahead of time for everyone. I think I'll be sharing in this snack time with the kids, as well!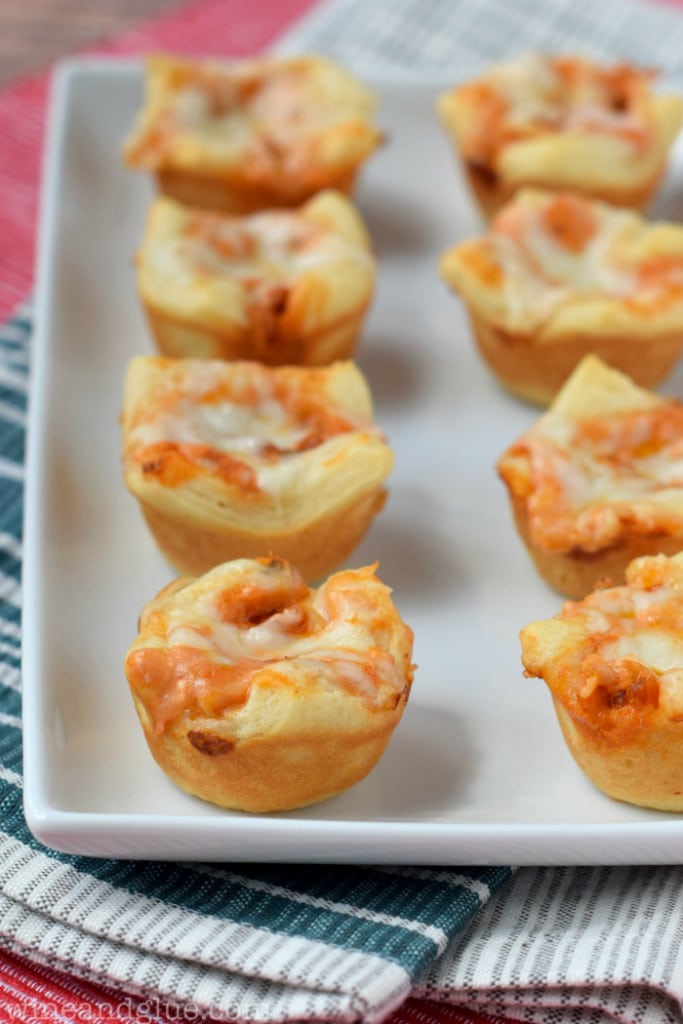 13. Making your own Pepperoni Pizza Cups for the kids sounds like a way more healthy alternative than some of the frozen ones you can buy in the store. Found over at WineAndGlue.com, they give a great recipe that you can modify how you see fit. What a fun snack for the kids to come home to. It's nice to mix things up with a warm snack every once in awhile!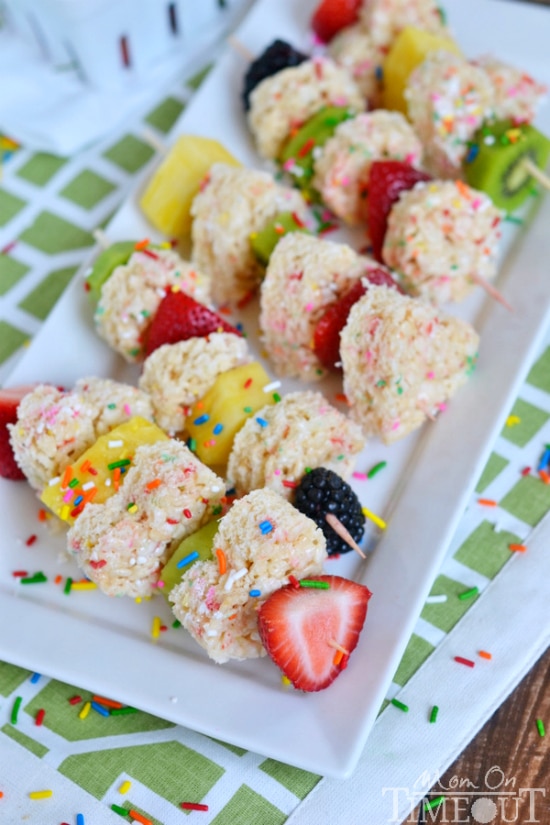 14. OK, these Funfetti Rice Krispies Treats Fruit Kabobs look like they are about the most fun snack EVER! MomOnTimeOut.com hit the jackpot with this great idea! I don't know many kids who don't love rice krispies treats and by adding in some fruit to the mix that you know your kids love? Winner! And obviously… kabobs are just one of the most fun things!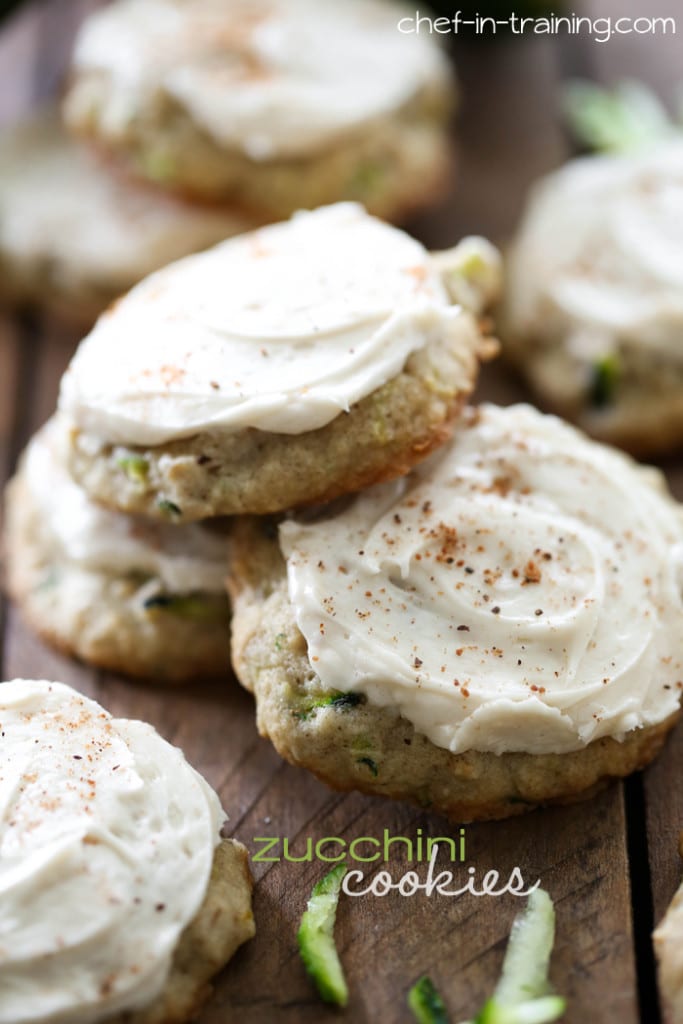 15. These Zucchini Cookies from Chef-In-Training.com are a great way to use up all of those extra zucchinis from the garden that you just don't know what to do with! And I love getting some veggies into the kids anyway that I possibly can. Yum!
I've gotten the stamp of approval on these snacks from my kids, so hopefully your kids will love them just as much! It's still hard to believe that school is back in session and everyone is getting back into the routine of a new school year. But, with these yummy and fun snacks, hopefully it will make the sting of back-to-school routines that much easier! Good luck!
What are some of your go-to snack ideas for the kids once they get home from school? Comment below and let us know! 🙂